It's a common misconception among new car owners that car expenses will slow down once they have paid the down payment. However, the fact that cars come with recurring expenses will come as a shock sooner or later.
Because some car owners have not anticipated this, they may get overwhelmed by the overheads until they find it difficult to cope. When this happens, new car owners may be inclined to think that their car is just a bad investment.
While having a car is likely one of your biggest expenditures, there are many ways to cut back on costs without compromising your ownership or affecting the condition of your vehicle.
To help you forecast and manage your expenditures, here's a list of expenses for cars you'll need to cover every year. It's particularly helpful for new car owners who are still navigating this side of vehicle ownership.
It All Starts with Buying a Car
Before we factor in all the recurring costs, let's start with a one-off expense―the down payment. For illustrative purposes, we'll be using the Toyota Vios 1.3 Base M/T as our reference car throughout the article.
The said Toyota model costs PHP 681,000,[1] and the down payment starts at 20%. This means that you'll need to pay PHP 136,200 upfront, which is already a big amount. But keep in mind that expenses will start coming in once you drive the car out of the dealership's garage.
Read more: Is It Better to Buy Car Parts Online?
What are the Major Expenses for Cars I Should Plan for?
Computing your car's expenses may be strenuous, but it's not rocket science. So take the time to do it. After all, it will help you plan your expenses, which will help you save a lot in the long run. Listed below are the major expenses for cars that you need to take into account:
1. Monthly Auto Loan Amortization
You've paid the 20% down payment of your brand-new Toyota Vios 1.3 Base M/T. Let's assume that you've also said yes to the 60-month amortization agreement. This means that you'll need to pay PHP 12,167 every month for five years.[2] Of course, the monthly amortization may still change due to the following factors:
The bank and car loan package that you pick
The dealership promo that you choose to avail
The amount of your down payment
Average total annual cost: PHP 12,167 x 12 months = PHP 146,004
Read more: Got a New Car? 11 Things to Do After Getting a New Vehicle
2. LTO Registration Fees
Before you're allowed to drive around, you'll need to register your car with the Land Transportation Office (LTO). The renewal of your car's registration is required every year. And while it doesn't cost that much, it will still take up some space in your budget.
Average total annual cost: PHP 650 (CPTL) + PHP 430 (Emission Testing) + PHP 1,900 (Car Registration) = PHP 2,960
Read more: Every LTO Fee for Car Registration, Driver's License, and Violations
3. Fuel
It goes without saying, but fuel will always be one of the biggest expenses of your car. This, however, will depend on how much you drive. If you're covering large distances on a regular basis, expect to pay more.
Average total annual cost: PHP 64 per liter x 42 liters (full tank) x 24 weeks (assuming you gas up full tank every two weeks) = PHP 64,512
Read more: 8 Driving Tips to Save Gas and Improve Your Fuel Economy
4. Parking Fees
Parking in Metro Manila is a headache. But if you're lucky enough, you'll get a parking spot in the building where you work as one of your employee perks. Otherwise, you'll need to park in designated areas and malls. This is obviously expensive. For instance, the average cost of parking in Makati is around PHP 170 for eight hours.[3]
Average total cost: PHP 170 x 20 working days x 12 months = PHP 40,800
5. Car Insurance Premium
If you want to protect not just your car but also yourself and your passengers, you should get a comprehensive insurance policy. You may be able to save big on this aspect if you avail of a promo. Some car brands may give you a free one-year comprehensive insurance policy when you buy a specific car model.
You can compare different car insurance providers here on Moneymax if you want to get the lowest rate with the coverage that you need.
Total annual cost: PHP 8,000 to PHP 30,000
Read more: How Much Does Car Insurance Cost in the Philippines?

6. Toll Fees
Say you're living in the south. To get to Manila, you'll need to drive through the South Luzon Expressway (SLEX). Of course, you'll need to pay the toll fees. Toll fees in the Philippines can be pricey, which is why many car owners don't drive every day.
Average total annual cost: PHP 442 (Laguna to Makati and vice versa) x 20 working days x 12 months = PHP 106,080
7. Car Repair and Maintenance
The cost of repair will depend on the type of car that you own. But if you're a careful driver, you may avoid intensive and costly repairs. Maintenance services are supposed to be done at least twice a year.
Average total annual cost: PHP 7,000 x 2 times a year = PHP 14,000
Note: For fuel, toll, and parking, the costs are based on daily trips to the metro. Of course, you can reduce or even remove these expenses if you're working from home and not driving frequently.
How Should I Calculate My Annual Car Expenses?
Now that you've reached this point of the article, you must already have an inkling of how you can estimate or properly calculate your car's annual expenses. You can use the template below. At the same time, this table will give you an idea of how much your yearly expenses will be. The computation is based on the figures discussed in the previous sections.
| Expenses | Price |
| --- | --- |
| Monthly auto loan amortization | PHP 146,004 (spread across 12 months) |
| LTO registration fees | PHP 2,960 |
| Car insurance premium | PHP 25,000 |
| Fuel | PHP 64,512 |
| Parking fees | PHP 40,800 |
| Toll fees | PHP 106,080 |
| Car repair and maintenance | PHP 14,000 |
| Total annual car expenses | PHP 399,356 |
Note: These are just ballpark figures. You can actually remove toll fees and parking if you live in the metro or have your own parking spot at work. In such a case, your annual car expenses will be PHP 252,476.
5 Ways to Save on Car Expenses
The reality of car ownership can be surprising, and adjusting your budget to accommodate new expenses can be quite challenging. However, there are actually some ways to curb vehicle expenses and avoid overspending. Here are some of them:
1. Buy the Right Car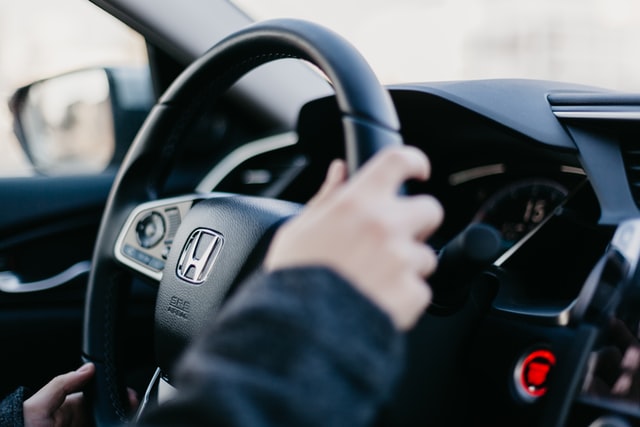 It all starts with the choice of your car. More often than not, the more expensive the car, the more difficult it is to maintain. The same applies to large cars and utility vehicles.
When buying a new car, consider smaller models. They're not just cheaper, but also lighter and easier to take care of. Moreover, their insurance is often more affordable.
But the golden rule here is to pick the car that suits your lifestyle. You don't have to buy a hatchback if you have a family of seven. In addition, you don't need to buy a luxury sedan if you know that the monthly amortization will greatly affect your family's budget.
2. Pay a Bigger Down Payment
If possible, pay a much bigger down payment. That way, you can significantly reduce your monthly payment. This step becomes much more effective if you go for a shorter car mortgage term. This is because you're also shortening the period of interest payment. In turn, you'll be able to save lots of money in the long run.
3. Go for a Fuel-Efficient Car
As you can see in the table of expenses above, you can potentially spend over PHP 64,000 per year on fuel alone. But when your car consumes less fuel while covering large distances, you won't have to go to the gas station all the time. As such, you get to save a lot on fuel expenses. Also, fuel- efficient cars are environmentally friendly.
4. Make Sure That Your Car is Properly Maintained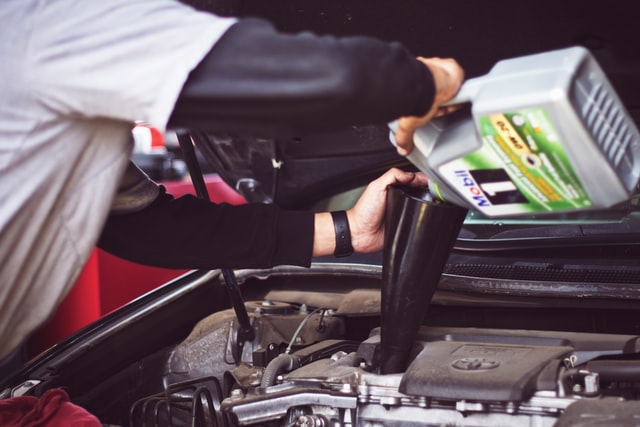 Don't skip repairs, tune-ups, and routine maintenance procedures. The goal here is to extend the life of your car's engine. If you don't detect problems early on, your car runs the risk of sustaining more serious damage. And when that happens, you'll find yourself shelling out some large wads of cash.
5. Pick the Right Insurance Coverage
Yes, a comprehensive insurance policy is a must-have. But that doesn't mean that you'll avail of every coverage offered to you. Go for the essential options, such as acts of nature and roadside assistance.
And if you really want to save on insurance, avail of your car dealership's free insurance promo if they happen to have one. Nevertheless, find a reputable provider that offers discounts on comprehensive car insurance policies.
Read more: What Should I Do If My Car Breaks Down on the Road?
6. Drive Less
You may think that driving less defeats the purpose of getting a car. But you have to understand that a car is not a tool that you should use even if you don't actually need it. If you're going to the local store that's within walking distance, just walk or ride your bike.
7. Drive Responsibly
If you have a good driving history, there's a chance that you'll be offered lower insurance premiums. More importantly, responsible driving will keep you from getting into accidents and similar road issues that require money.
Read more: What Happens If You Have No Car Insurance in the Philippines?
Final Thoughts
Owning a car makes life more convenient. However, this convenience comes with a price. In this case, these are expenses that come with vehicle ownership, like fuel and parking, just to name a few.
Nevertheless, you'll always find ways to save on these expenses for cars. Ask your friends who are already seasoned drivers and long-time car owners for tips. If you want to learn more about the art of saving money and being practical when it comes to car ownership, check out our other articles.

Sources: