Valentine's Day is coming up fast. Once again, it's time to celebrate the special people in your life! If your loved ones stayed by your side through all the challenges in the past years, don't forget to show your appreciation with Valentine's Day gifts.
But with the current state of inflation, it's not easy to find Valentine's Day gift ideas that can fit your budget. So if you're planning to skip the expensive flowers and luxurious chocolates this 2023, check out our list of Valentine's gifts in the Philippines that are special and romantic—but still easy on the pocket.
14 Ideas for Valentine's Gifts in the Philippines
Wondering what to give for Valentine's Day? Of course, we want to pamper our loved ones with lavish gifts. But more often than not, the simplest gifts make the most unforgettable ones, too.
Here are some great Valentine's gifts in the Philippines that cost around ₱1,000 only.
❤️ Artwork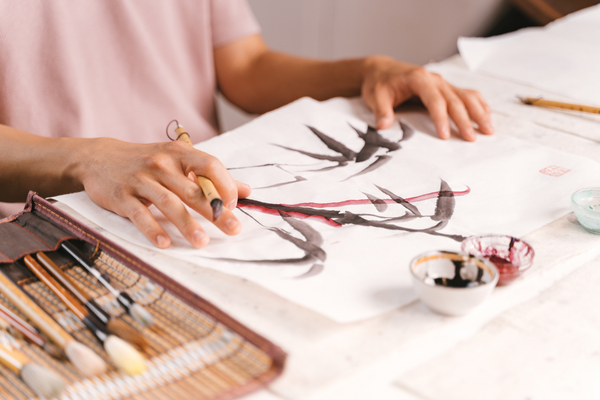 Price: ₱138 to ₱400, depending on the size and complexity of the Paint by Numbers pattern; free if you have materials at home

Use your partner as inspiration to create. If you're an artist, paint a portrait of your special someone. You can also come up with a scrapbook of your relationship. Add photos, quotes, and tickets or souvenirs from your travels.
If you're not an artist, DIY painting patterns are available at an affordable price. Look for Paint by Numbers sets which you can paint together. Buy a kit online and turn it into a special Valentine's day bonding moment.
❤️ Slideshow or Video Montage
Price: Free, as long as you have the right software and basic know-how
Compile pictures and videos and create a video to tell the story of your relationship. This may be cheesy, but hey, Valentine's Day only comes once a year. Plus, if your significant other loves it, who cares?
A lot of people do this, and there's a reason why it's popular, after all—it's effective. Just make sure to include a personal twist so you and your partner can truly call the video your own.
❤️ Journal and Craft Materials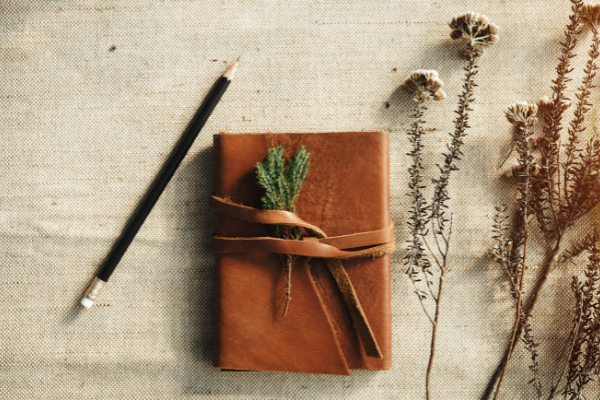 Price: ₱300 to ₱500 depending on the materials you buy
Does your partner love journaling or doodling on paper? Get them a journal and other craft materials.
What's great about this Valentine's gift in the Philippines is that you can use these materials together, too. Create a scrapbook for your travels, try calligraphy together, or draw each other. The ideas are endless!
❤️ A Flash Drive Full of Music
Price: ₱300 for an 8GB USB + lots of hours of searching and downloading the perfect songs
The gift of music is one of the most romantic Valentine's Day gift ideas. Spotify may be the most popular music streaming app these days, but if you want something more personal, then surprise your partner with a modern mixtape.
Compile their favorite songs and songs that remind you of them into a cute USB flash drive. If you're a musician, you can create covers or even make your own songs yourself!
Wrap the flash drive and add some chocolate bars and a love letter for a more personal touch.
❤️ Homemade Baked Goods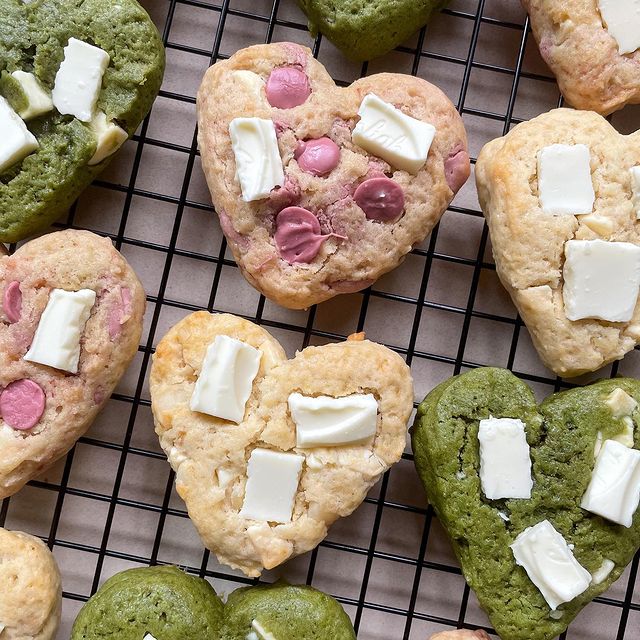 Photo: @thekindcookie.ph (Instagram)

Price: Around ₱600, depending if you buy them or make them yourself
They say the way to a man's heart is through his stomach—and sweet treats will definitely do the trick! They won't break the bank either, since you probably have most of the ingredients at home. You'll just need to buy flour, chocolate chips, and a few other items.
Even if you're no cook, you can find inexpensive but tasty cookies on Instagram. For instance, check out the cutest heart-shaped cookies from The Kind Cookie.[1]
❤️ A Rare Booksale Find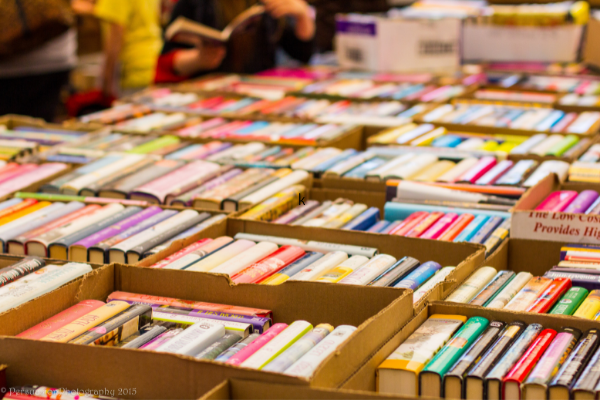 Price: ₱10 to ₱300 (depending on what you find or the book your partner likes)
There's something to be said for the joy of opening a pristine, brand-new book for the first time, but sometimes, you can find the best gems only in used bookstores. Booksale usually has unheard-of prices for books. Their books go for as low ₱10—in fact, a first edition "Lord of the Flies" was once seen on their shelves sporting a price tag of ₱15.
If your partner's an avid reader, then they'll definitely appreciate you digging for a book that's hard to find. That alone makes this one of the best Valentine's gifts in the Philippines.
Read more: Five Popular Second-Hand Shops in the Metro
❤️ A Gift Card
Price: ₱500 to ₱1,000
If you have a picky SO, a gift card is a no-brainer. Buy them gift cards from their favorite apparel, food, or specialty stores. Take advantage of Valentine's promos before they run out!
This Valentine's Day, give your partner the gift of choice. You can even make a date out of it by accompanying them on their shopping trip.
❤️ DIY Coupons
Price: Free―all you need is your creativity!
"Free back massage," "a home-cooked meal from yours truly," "a weekend date (non-refundable)." Wouldn't it be great to pamper your loved one with activities they love written on personalized coupons?
You can even create coupons that are particular to your relationship. If you're both health buffs, create a "Fitness Date Day" coupon where you can partake in each other's favorite sports. Make a "Personalized Itinerary" coupon if you love to travel.
❤️ Framed Photos for a Wall Gallery
Price: ₱600 to ₱999
These days, we mostly depend on our phones to capture moments. Sometimes, however, they get forgotten, especially when you switch phones. This Valentine's Day, print photos and frame them so you and your loved one can remember these special memories.
Prices for framed photos for wall galleries vary depending on the size of the photo, the number of images to be framed, and the materials to be used for framing. You'll also need to pay for the printing of the photos. There are plenty of shops online that can give you a good price for a package of framed images, depending on your budget.
❤️ Home-Cooked Steak Meal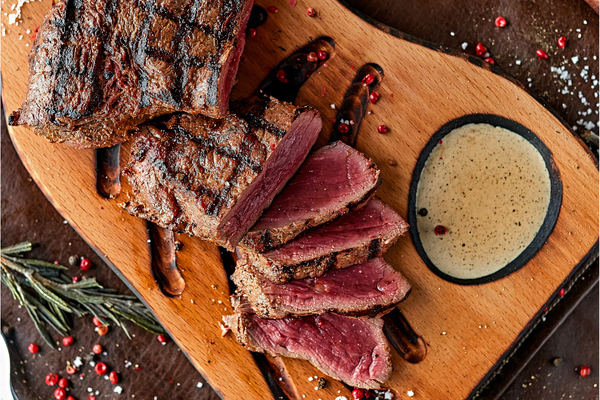 Price: ₱1,000 or less, depending on your choice of steak cut
Steak together for ₱1,000 or less—sounds impossible? Not really. Gone are the days when you can only get sumptuous steak meals at fine-dining restaurants. You can now order steak slices online, cook them at home, and enjoy them with a bottle of wine.
A slice of grass-fed Argentinian Sirloin costs around ₱488[2] while a kilo of USDA Choice ribeye costs around ₱1,000 from various sellers on the Facebook marketplace. Just make sure to do a little research on how to prepare juicy, tender, and delectable steak meals.
❤️ Home Service Mani and Pedi
Price: Around ₱780
What do you give someone who hustles hard at work and at home? Here's the straight answer: a long and relaxing manicure and pedicure session. Check out salons that offer home service such as Buffed Nail Lounge.[3]
This is the perfect choice if you're looking for the perfect Valentine's gift for her in the Philippines. If you're feeling a little more generous, you can even include a one-hour foot massage.
❤️ Buy or Rent a Movie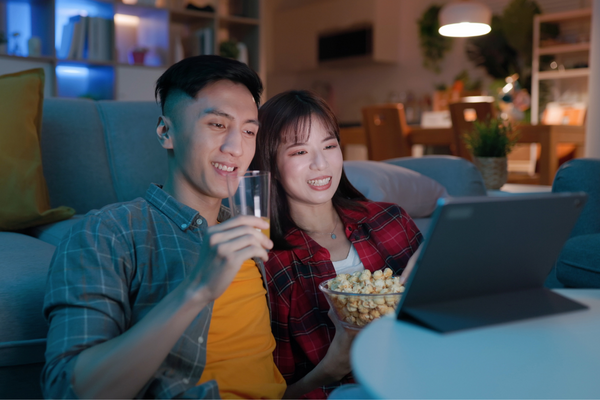 Price: ₱999 or less
With online streaming sites, you can easily take your pick. If you're not subscribed to any sites, you can buy or rent movies on YouTube, Apple TV, and others.
Movie rentals cost around ₱170 to ₱300 per movie. If you want to buy the movie so you can watch it again anytime, prepare to spend more or less ₱600 per movie.
If you plan to spend the entire Valentine's Day watching movies together, then pick three to four movies and prepare delicious home-cooked meals or snacks.
❤️ Personalized Miniatures
One of the best Valentine's gifts in the Philippines is a personalized miniature. Check out stores such as Custom Pop by Makercarl[4] and EMC Handiworks[5] to get your significant other's photo turned into a cute caricature doll that perfectly captures their features and expressions.
Read more: Online Toy Stores in the Philippines for Kids and Kids at Heart
❤️ Vehicle Repair Tool Set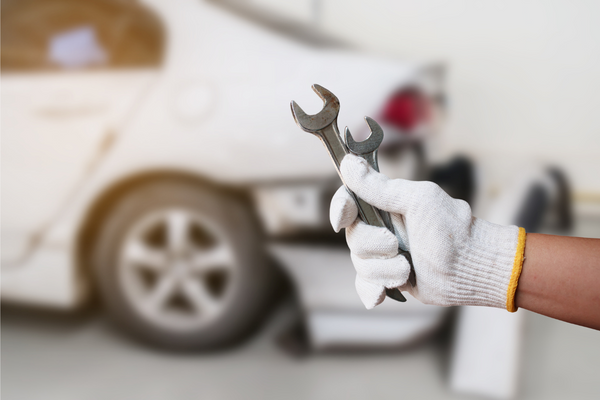 Price: Around ₱600 on online shopping sites
You may not know much about cars, motorcycles, or bikes. But if your significant other has one, then a vehicle repair tool set is a must-have Valentine's gift for your boyfriend in the Philippines.
A box of tools contains the most important ones for quick repairs and maintenance. Depending on the set, you can find an entire toolbox, which includes screwdriver sockets, a 1/4" DR universal joint, an extension bar, a sliding bar, a quick drop ratchet handle, and a spinner handle.
Read more: Holiday Gift Guide: Cool Car Gifts for Car Lovers
Final Thoughts
Choose from this list of affordable Valentine's gifts in the Philippines and enjoy an unforgettable day with your special someone. Although price is always a factor, you should also consider practicality and your partner's personality. And don't forget―it's all about the gift's meaning, not its cost.

Sources: