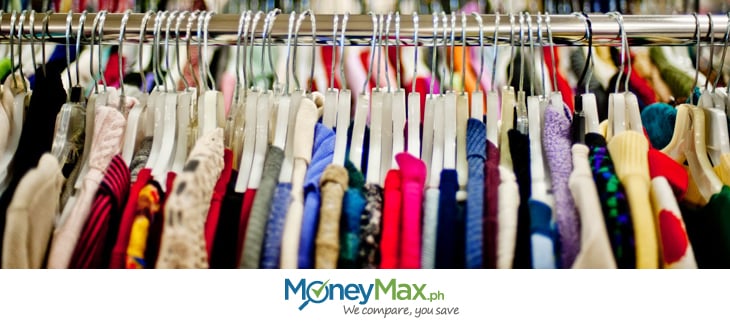 Getting something at a second-hand shop doesn't always mean that they're lack quality or are inferior to brand new items. In fact, some of the rare vintage items, hard-to-find books, and phased-out collectors' items can be found by trawling through second-hand specialty stores.
There are plenty of stores in other countries that cater exclusively to storing and selling second-hand or pre-loved items.
Here are 5 second-hand shops you can go if you want to hunt for some rare items you want to add to your collection:
Tresorie at Accessory Lab, Power Plant
Location: Poblacion, Makati, Metro Manila
Contact: +632 890 9011
If designer handbags and clutches are your thing, but can't find it in yourself to spring for a brand new Louis Vuitton, why not drop by Ingrid Chua Go's Tresorie? The shop sells second-hand designer bags and high-end clutches that may have once been in a collection somewhere in the world.
Tresorie also hosts several high-end clothing and accessory brands if you happen to drop in.
Books, Books, and more Books at Bookay-ukay
Location: #78 Maginhawa St., Teacher's Village, Quezon City
Contact: 0917 647 4956
Everyone's been to Book Sale at least once trying to find a book for their collection, or to hunt old issues of favorite comics. Bookay-ukay might be your place to go if you can't find it at Book Sale.
Movies, Music, and More at MRI Music
Location: Rm. 604, Travelers Inn, 7880 Makati Avenue
Contact: (02) 895 7061 ext. 604
There's a certain charm to vinyl records and cassette tapes as a format for music. If you've ever wanted to find that limited release AC/DC LP, or even a cassette of Alanis Morisette, try dropping by at MRI Music. They get plenty of stock, and you can feel that old school music vibe in the air.
They also sell vintage amps, tape decks, and turntables to play your finds, along with cables you may need.
Clothes at Madame G's Clothing Store
Location: 412 Ramon Magsaysay cor. Altura St., Sampaloc, Manila
Contact: N/A
While plenty of stores cater to your needs, you can head to Madame G's Clothing Store in Manila to hunt for that outfit that totally matches your personal style.
Like most ukay outlets, the place has wall-to-wall clothes with more coming in. Make a day of it with your friends, and see who can find the most for their closet.
Almost Anything at the Japan Home Center Warehouse
Location: Panay Avenue, Diliman, Quezon City, Metro Manila
Contact: (02) 922 5994, open from 8 AM to 5 PM Mon-Sat
It isn't the culture of Japanese people to re-buy items because they value quality. That just means that some of the second-hand items that people may have no use for anymore end up here.
Old video games and older-generation video game consoles line the shelves. Odds are you can find complete collections of manga and comic books here.