While Filipinos are known to be tight-knit, one cannot deny the fact that a lot of us need to leave home to seek greener pastures. Overseas Filipino Workers or OFWs are indeed modern-day heroes as they sacrifice a lot of things to give their loved ones a comfortable life. Some will miss their kids growing up while waiting for their contracts to be over before they can finally fly home.
OFWs have to brave loneliness and homesickness to secure their family's future. And because the future is at stake, they plan things carefully to make sure that the money they send does not go to waste.
OFWs like you have surely been thinking of investing. Chances are, you have already put your money in investments such as mutual funds, VUL, stocks, bonds, and even dollar funds. But if you're looking for another long-term investment, you have to consider buying a real estate investment in the Philippines.
When you buy a house and lot or a condominium, you are not just buying an asset. You are actually getting an investment, knowing that the value of these properties appreciates given favorable market conditions.
If you want to know more about why real estate makes a great investment choice for OFWs, we've got you covered.
Why Consider Real Estate Investment in the Philippines?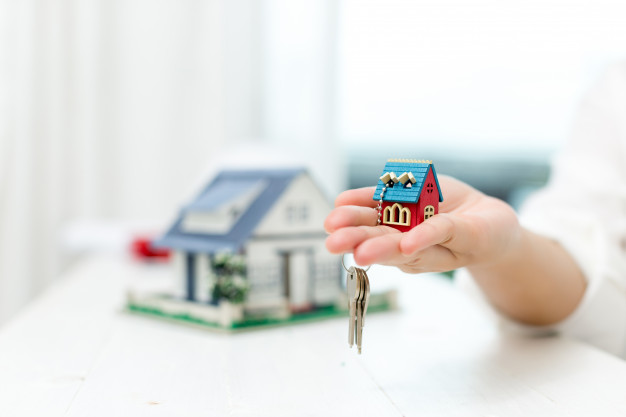 Real estate is considered as one of the top assets to invest in. Your parents and even relatives might have been reminding you to prioritize securing a property for good reason.
Filipinos in the United Arab Emirates and the Gulf have cited property as one of their investment choices, as encouraged by the continued capital gains that the local market has achieved year-on-year.[1] Some young OFWs, however, think of real estate investment in the Philippines as a difficult item to tick in their checklist. And it's easy to understand why – it's a big-ticket purchase that requires careful consideration and a lot of time.
Read more: How to Invest in Real Estate: A Quick Guide
Top Five Reasons for Investing in Real Estate
1. Property value appreciates over time
The value of real estate property changes over time – and it usually changes for the better. This is possibly one of the biggest benefits that you will receive when you start a real estate investment in the Philippines. While other big-ticket items such as cars and luxury handbags can depreciate easily, real estate has a potential for appreciation. Demand has something to do with it, especially if you have picked a property in a city or town where the supply for homes is low, but the need is high. But don't get excited yet, as the rate of appreciation varies from market to market.
2. You can make money from it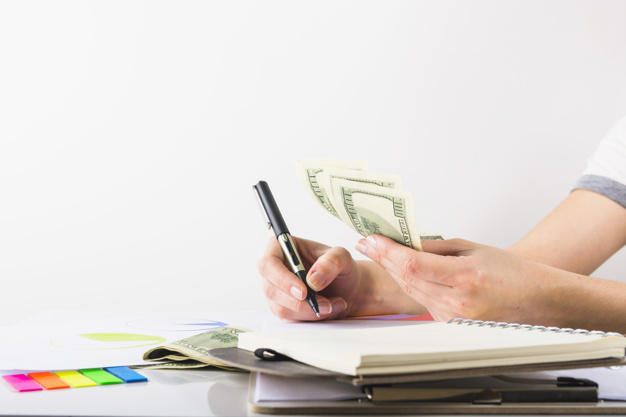 One obvious way to make money from real estate is to wait for your property's value to appreciate and then sell it at a much higher price. But take into account that this may take a few years or so. If you're creative enough or you're willing to be hands-on, you can still monetize your real estate property as soon as you buy it. For one, you can have your condominium leased or rented. If the property is close to tourist destinations, you can turn it into lodging or an Airbnb space. Remember, though, that this will definitely make you shell out some money for renovation and adding value to your guests' arrival.[2]
Another way to turn your property into an income-generating asset is through full-on property conversion. For example, your corner lot house can be turned into a small café or dainty restaurant. If you have bought a sizable property that can easily accommodate large groups of people, you can turn it into a resort. Just like the first route, this will require some money, so be prepared for it.
Read more: 8 Great Ideas to Make Your Home Profitable
3. It diversifies your investment portfolio
Real estate investment in the Philippines will also help you stabilize your investment portfolio. You may already know that the value of stocks, mutual funds, and similar equities can go up and down based on the prevailing conditions in the market. To counter the effects of such fluctuations, you need to have a non-liquid investment, such as a real estate property. This is because the value of condominiums, houses and lots, and farm estates appreciate over time. In cases where the value of stocks and mutual funds go down at a given time, the worth of your real estate property is likely to remain the same, thus keeping you from losing a great deal of assets or money.
4. Your property's equity has a lot of uses
Home equity is not just a buzzword in the real estate industry. Simply put, home equity is the value of your ownership over a real estate property.[3] Say for example, you bought a house worth PHP 1.5 million and you have made a down payment of PHP 700,000; you automatically have equity of PHP 700,000. As you pay off your mortgage over time, the value of your ownership also increases. And because the value of property appreciates, you may also expect that your equity will also follow that trend.
In addition, your home equity can be used in many ways. You can use it to apply for loans that will help you fund personal expenses, even the major ones. For example, you can tap into your property equity to renovate your home.
Nook, a leading online mortgage broker, explains that you may also use your home equity to fund other purchases or expenses such as a new car, a vacation abroad, or a new home! To easily build equity, you must never miss a monthly payment. You may also revamp and improve your home, as such efforts will also help you increase your property's value.
Read more: How Mortgage Brokers Can Help You Secure a Home Loan
5. You can maintain control over it
When you're investing, you don't only take into account the money that you will make in the future. You are also considering the potential losses. In this regard, you may count real estate as a relatively low-risk investment. This is because the property's value tends to stay the same or increase, especially if the demand for homes and lands increases. And unlike investing in volatile instruments like stocks, you have assurance that real estate can stick with you when times get tough, as it is a tangible asset. This means that you have control over it, and if you're creative, brave, and willing enough, you can turn it into a money-making asset.
Real Estate Investment Tips for OFWs
Becoming a first-time real estate investor can be nerve-racking, especially with the jargons thrown around by brokers. Here are key considerations that you need to keep in mind before making any decision:
1. Identify your needs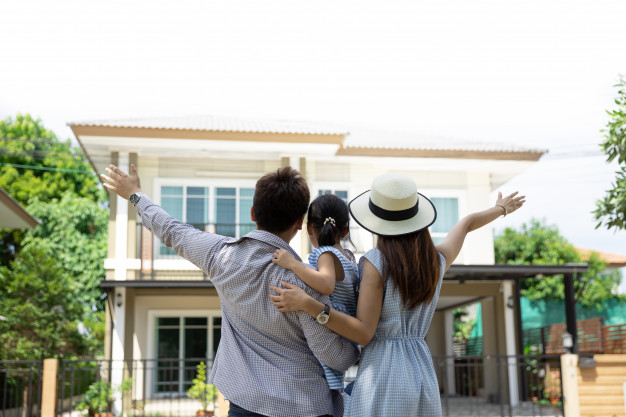 You have to buy a property that will suit your lifestyle. For instance, if you're planning to have three kids, a bungalow that can accommodate three or more rooms sounds like a good idea.
2. Study the market
Once you already have a clear picture of what property suits you, you will then have to delve into the market. While real estate investment in the Philippines is booming, you need to remember that you are also dealing with competitors. At this point, you will have to research about the area or the location that you are eyeing. Is the prospective property close to transport terminals, schools, parks, hospitals, churches, malls, and banks? The closer the property is to these amenities, the higher the value of the property. This is because the demand for the said property is possibly pretty high.
3. Draw up a budget
The golden rule here is that you need to buy within your means; otherwise, you will find it difficult to pay your mortgage eventually. When creating a budget, have a thorough look on your personal finances – from your monthly income to existing assets and liabilities. Determining your budget will require you to consider the following costs: down payment, real estate broker fees, documentation fees, and other closing costs.
4. Assess the developer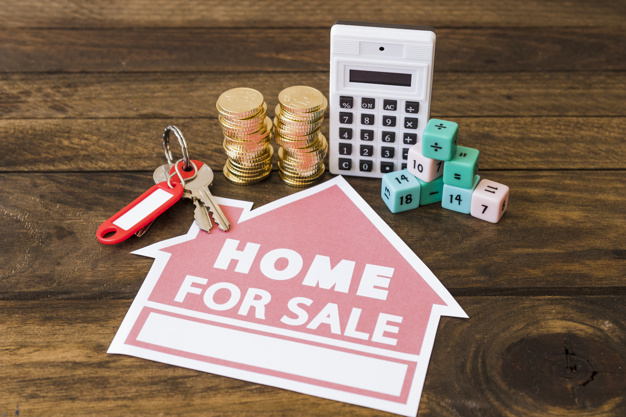 Before you decide on the type of real estate property you will buy, you want to have the assurance that it will be worth it. You won't be able to know this unless you have lived in the house for some years. But you can get a general idea by getting to know the developer. Check the developer's other real estate projects and take a look at their features and amenities. If you happen to know someone who lives in a community master-planned by the said developer, you can ask about their experience and even frustrations.
5. Compare your loan options
You may be financing your home through a bank or through government agencies like the Pag-IBIG Fund. Regardless, you will need to secure the necessary documents, which usually include pay slips, tax returns, and employment certificates. However, before you settle for a financing scheme, it's better to compare different loans first. You can do this for free at the Nook home loan comparison platform.
Read more related articles about real estate investment in the Philippines:
Final Thoughts
As an OFW, you want every cent of your hard-earned money to be well spent. Real estate investment in the Philippines may be something that you have in your mind but remember that things are not going to be easy, especially if you're starting with zero knowledge. Arm yourself with information by asking people who have already bought a property and reading articles from trustworthy resources.

Sources: