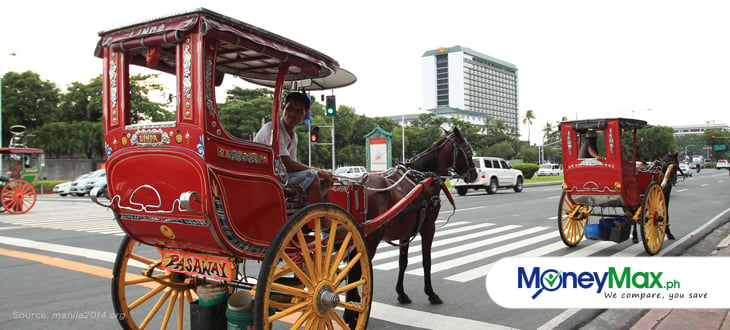 Today, the minimum wage in NCR is at PHP 466 per day which is rough around PHP 10,000-12,000 monthly depending on the number of working days per month. People earning this range are mostly entry-level staff and those who provide general services in companies and government offices.
Read more: Personal Budgeting Made Easy
While some with better education for an entry-level earn more or some people who took time and performed well for a raise. Or for some business starters and freelancers who earn around PHP15,000. Here's how to make your meager income enough to survive the everyday expenses:
Change attitude towards money.
For some, earning PHP 15,000 a month is just enough; for some, it's an everyday struggle to actually make it to the next payday. The difference? Their lifestyle. People's attitude towards money differs from how they were raised and how their way of life every day. To be able to achieve better results, be willing to change your routine for the better.
Adjust to what is constant.
You can't change the fact that the minimum fare is at PHP 8.50 while the cost of fuel is around PHP 50 for gasoline. The prices of basic commodities are constantly fluctuating while your salary is steady. Though it's never easy, you have no choice but to adjust the budgeting even if it means more expense to the constant income.
List down your expenses vs. your income.
Considering you're renting in Manila in a household of 4 and working as an employee for a PHP15,000 income and commuting every day. This may help you on budgeting:
| | |
| --- | --- |
| Expense | Amount |
| Food (PHP175/day) | 5,250.00 |
| House (Rent) | 4,000.00 |
| Communications (Prepaid Load or Mobile Plan, Internet) | 800.00 |
| Utility (Power, Water) | 1,500.00 |
| Other Groceries | 1,500.00 |
| Transportation (PHP8.50 Jeepney ride for 22 working days) | 374.00 |
| Savings (10%) | 1,500.00 |
| TOTAL | 14,924.00 |
Maximize your resources and cut costs
It's crazy to spend beyond your means because it will only leave you with debt. It's plain and simple: just make do of what you have. But more often than not, it's the most difficult to realize. If you are earning PHP 15,000 a month, would you go on binge eating every now and then? Would you go out every Friday night and spend for pricey liquors or shop 'til you drop on mall sales? Would you want to start a family without sufficient savings? I don't know about you, but people on their right state of mind wouldn't do that, for sure.
Put everything on paper (or on-screen.)
Most of us are really busy and in order for everything to work based on our plans, some people needs to have some visuals to track their goals and progress. For instance, having a single bright note on your desktop (if you're always on your computer) that says, "Have you deposited PHP 1,500 in your savings today?" However, if you're the type who hates to see numbers and letters and a picture person, put an image of your dream home or car magneted on your refrigerator; whenever you see it, it will remind you of your big goals.
Read more: Understanding Social Classes in the Philippines: Which Class Do You Belong to?
Don't forget to save.
Make sure you pay yourself first before even paying your other expense. As much as possible, allot 5-10% of your salary and deposit it to your savings account or invest on stocks and mutual funds to multiply your money. As they say, receiving a big income loses its sense when you don't have savings.
How much are you earning every month? Is it enough to cover all your monthly expenses? Were you able to save for your future? Share with us on the comment box.
People who read this also liked:
Career Hack: How to Dress for Success on a Budget
How to Have the Best Valentine's Day on a Budget