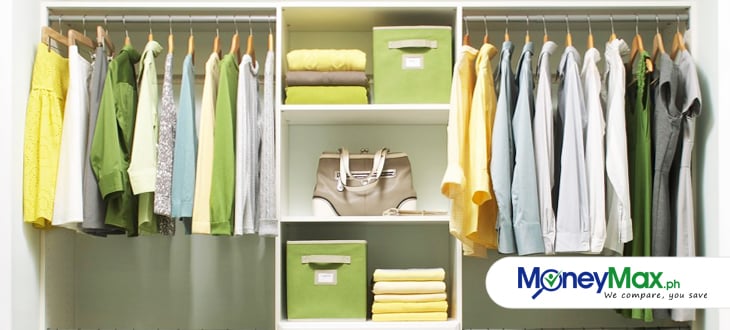 At work, looking good is feeling good. Whether you're a career-starter or a corporate veteran, power dressing actually works wonders for your confidence and motivates you perform better at work. Your appearance also affects how your colleagues interact with you.
If you think money is an issue, think again. You don't actually need to spend too much on work clothes. Here's our essential tips on how to dress for success on a budget:
Check Your Basics & Essentials
Everyone must have the following essentials for their work-wear, for the men: a button-down shirt, a blazer, dress pants, and for the women: a pencil skirt and a classic black dress. Basic shoes come in the form of brogues for the men, and pumps for the women.
Always remember the neutral colors: black, white, navy blue, and/or charcoal gray. These are colors that are considered professional. Of course, your entire work wardrobe doesn't have to be in neutrals; a pop of colour in your clothes will always be refreshing. Also check for pieces that you don't have, and pieces that you need: these include bags, belts, and other accessories.
Now that you've taken stock of what you have and what you don't, it's time to list down the things you need to add to your professional wardrobe. These are the essentials that you're missing from your current wardrobe, and the things that you've already outgrown or worn out.
Remember: you're not going to be shopping only once in your entire career, so prioritize and schedule your shopping trips around your budget and salary schedule. Set a limit to how much money you should be spending on one shopping trip, and how many pieces you should have at the end of the day, at the least.
One good rule to follow is: never buy a piece of clothing unless you can think of three different ways to wear it!
Of course, knowing where to buy can actually help you stick to your budget! There are many bargain stores and discount places where you can find items to fit your budget. There are always places near you. In Metro Manila, you have the biggest ones in Divisoria in the west and Greenhills in the east part and few more during weekdays for some areas. If you look hard enough, you might even be able to get multiple outfits depending on your budget.
Check for fabrics that you can wear all-year round: cotton, silk, and light wool and linen are the best choices. Also check if the clothing item is a dry-clean only piece--it might come cheap, but the upkeep can be very expensive. Clothes in solid color are also recommended, as these can last longer than those with prints. Getting shirts or pants with patterns or prints is alright, but go for plain patterns such as stripes or polkadots, or simple patterns such as houndstooth, pinstripe, or argyle. These are "safe" patterns and colors, but that doesn't mean you can't wear a large paisley print skirt in pink with a plain white blouse to work when you're feeling particularly adventurous!
Alright, so the title of the article is how to dress for success on a budget-- but there are just some pieces that you can definitely spend a little more on. (And again, you aren't going to be shopping only once in your entire career!) The things you need to splurge on are the things you use, or at least plan to use, every day. These can be your bag, a pair of everyday shoes, or even a classic three-piece suit. These are the things that need very good quality to last longer: think of it as a career investment.
Now that you know how and where to shop for your work clothes, mix and match them and throw in an accessory or two for that personal touch. Even if you're on a budget, power dressing makes you look confident and professional. Dress for success and start making a confident and professional impression toward a smooth-sailing career.