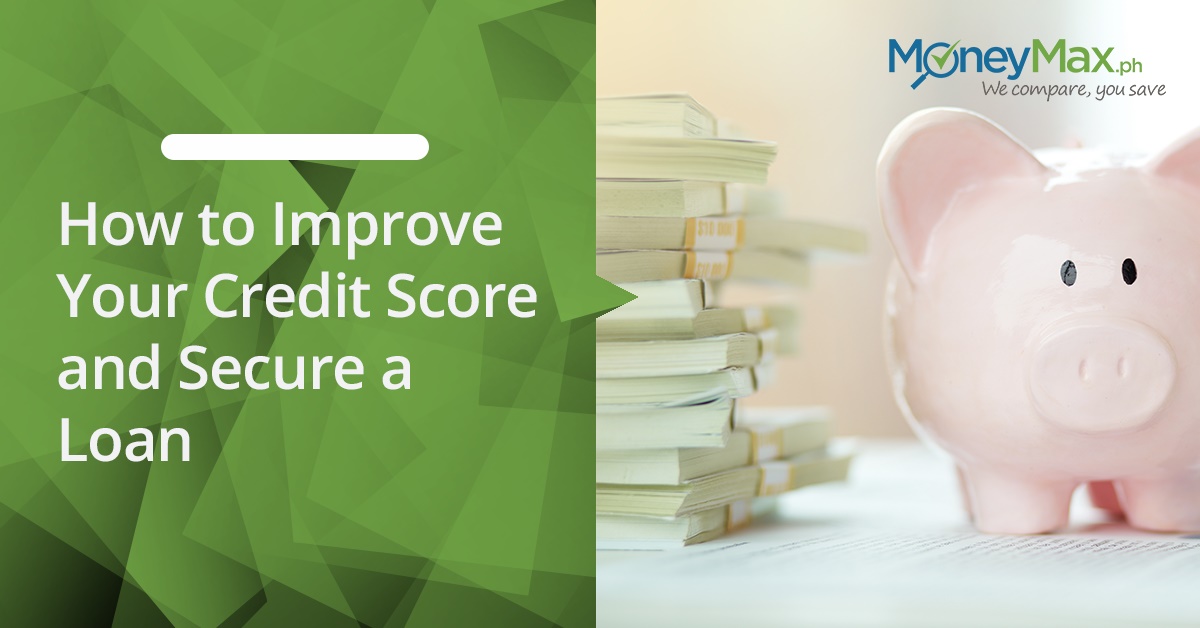 There are a lot of factors that influence bank approvals and credit score is one of the biggest factors. But what is a credit score and credit history? What's the difference?
A credit score is a statistical number that depicts a person's creditworthiness. Banks and money-lending institutions use a credit score to evaluate the probability that a person repays their debts. Think of it like your GPA back in school, but instead of displaying your academic competence, it displays your creditworthiness.
On the other hand, a credit history is a record of a person's ability to repay debts and demonstrated responsibility in repaying debts. A person's credit history consists of information such as; number and types of credit accounts, how long each account has been open, amounts owed.
These are two items that factor into whether or not lenders will grant you a loan. In order to improve your credit score, there are steps that you will need to take.
Avoid late payments
While it sounds easy enough to pay your bills on or before the due date, there are going to be times when you won't be able to - life isn't cut black and white, and sometimes things will happen that force your financial focus elsewhere for a while.
It's ideal to avoid late payments as much as you can, if only for the simple reason that you prevent any amount of debt from gaining interest. Late payments on debts owed are considered one of the things that can affect your credit score negatively.
If you do fall off the wagon on any debt repayments you have, it's ideal to get back on track as soon as you can. The sooner you catch up, the less of a bad impact it will have on your credit score, which means that when the lender checks on your records, it won't be riddled with failure to pay notices or late payment notices.
Don't exceed your credit limit
Exceeding your credit card limit is a red flag for any bank looking at your credit report. Instances of this found in your report can cause your credit score to go down. The balance on your credit card will include interest charged to any previous balances as well.
It's ideal to keep your usage to within 30% of your credit limit. This means that on a maximum credit limit of Php 20,000, you'll want to stay within Php 6,000 below every month. Most credit cards have installment facilities that you can take advantage of for big-ticket purchases, which leaves you within your limit each month.
Ask for a raise in your credit limit
It might seem counter-productive to increase your credit limit, but the reasoning behind this is the fact that credit reports work on percentages. Because they're based on percentages, a higher credit limit will make it look like your utilization is lower.
For example, on a credit limit of Php 40,000, the Php 6,000 spend is a much smaller percentage than it was on a Php 20,000 limit. Just remember that this will require that you're a consistent payer and not a delinquent, or over your limit.
Ignore other credit card offers
You may be tempted to get another credit card when you've built up a good rhythm on your credit score, in which case you might want to think it over. If you're already dealing with debt, or are new to your credit card, you might get offers for "lower" interest, or higher cashback rates on certain credit cards.
It's ideal to stay away from offers like these because you can get slapped with much higher fees and penalties if you are unable to keep up with paying in full and on time every month.
Final thoughts
Credit reports and credit scores have a significant impact on whether or not you will be able to secure a loan - regardless of whether or not it's a personal loan or home loan.
If you're trying to fix your credit score, know that you have to keep at it and that it won't be fixed overnight. Getting a loan will be that much easier if your credit score isn't at rock bottom.
Read more: Reasons Why Filipinos Get a Personal Loan