Are you serious about getting your finances in good shape? If the answer is yes, a document you should be checking is your credit report in the Philippines.
Not many Filipinos have seen theirs, though. That's why it's time to understand what a credit report is, why it's essential in your adult financial life, and how you can get one. Here are the basics of credit reports you need to know.
What is a Credit Report?
A credit report is a document that sums up your credit history, including your loans and credit card accounts. It includes your past, current, paid, and unpaid debt records.
What is the Difference Between a Credit Report and a Credit Score?
Although they're both used to assess a borrower's creditworthiness, a credit report and a credit score in the Philippines are two different things. Don't confuse one with the other.
Your credit report is a detailed account of your credit history, while your credit score is a three-digit number representing the data in your credit report. Your credit score is calculated based on your credit report.
How Credit Reporting Works in the Philippines
Curious to know how credit reports work? Find out which agencies are responsible for generating these reports, where the information comes from, what appears in your credit report, and what a credit report indicates.
Who Handles Credit Reports in the Philippines?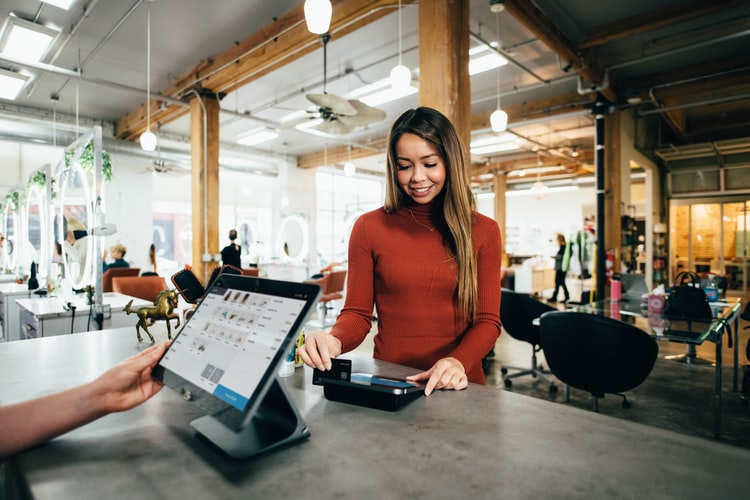 Companies and financial institutions you do business with submit information on your financial transactions, including your payment history, to the Credit Information Corporation (CIC).[1]
The CIC is the public credit registry and repository of credit information in the Philippines. Republic Act No. 9510[2] or the Credit Information System Act (CISA) authorizes the CIC to receive and collate basic credit data from the following entities[3] into credit reports:
Banks (universal, commercial, thrift, and rural)
Credit card companies
Private leasing and financing companies
Government-lending institutions (GSIS, SSS, and Pag-IBIG Fund)
Cooperatives and cooperative banks
Microfinance institutions
Telecommunications companies
Insurance companies and mutual benefit associations
Utility companies (electricity, cable providers, etc.)
How the CIC Processes a Credit Report in the Philippines
The CIC collects your personal and/or business accounts, loan accounts, credit card accounts, and installment contracts that will reflect both positive and negative data. It will then compile the information into a report, give you a credit score based on your report, and send it to the financial establishment where you're applying for a loan, insurance, or credit card.
What Data Shows Up on Your Credit Report?
Credit reports in the Philippines contain three types of information:
Personal and/or business accounts
Loan accounts
Credit card accounts, installment, and/or non-installment contracts
Credit reports include both positive data (timely debt payments) and negative data (late payments or non-payments).[4]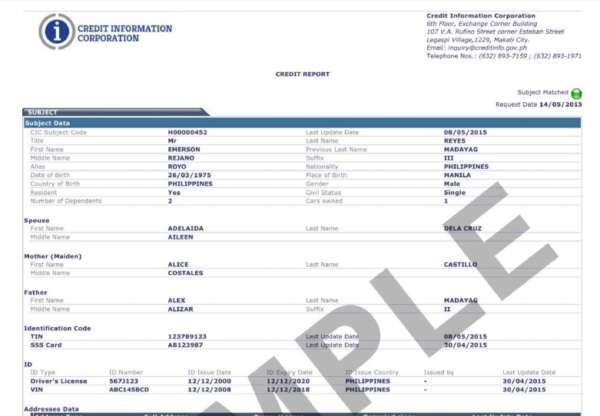 1. Personal/Business Information
For individual credit reports, this section includes the name, birth date, address, contact information, employment data, TIN, SSS/GSIS number, and other details on the borrower's government-issued ID.
A credit report for a business includes the company name, address, registration date, gross income, monthly expenses, and contact details, among others.
2. Loan Contract Information
This section shows details of your past and present loan contracts with banks and other companies. It reflects on your credit report if you've had a car loan, personal loan, or mortgage either as a principal borrower or co-borrower.
Your utility and telecommunication subscription (e.g., cable TV, mobile postpaid plan, etc.) also appear on the document.
Particularly, credit reports list down detailed information on the following:
Loan types
Loan amount
Account balance
Payment history, including overdue payments
Contract start and end dates
3. Credit Card Account Information
There's a separate section for credit card records and details, which include the account balance, status, credit limit, and payment history for each credit card owned.
What Your Credit Report Says About You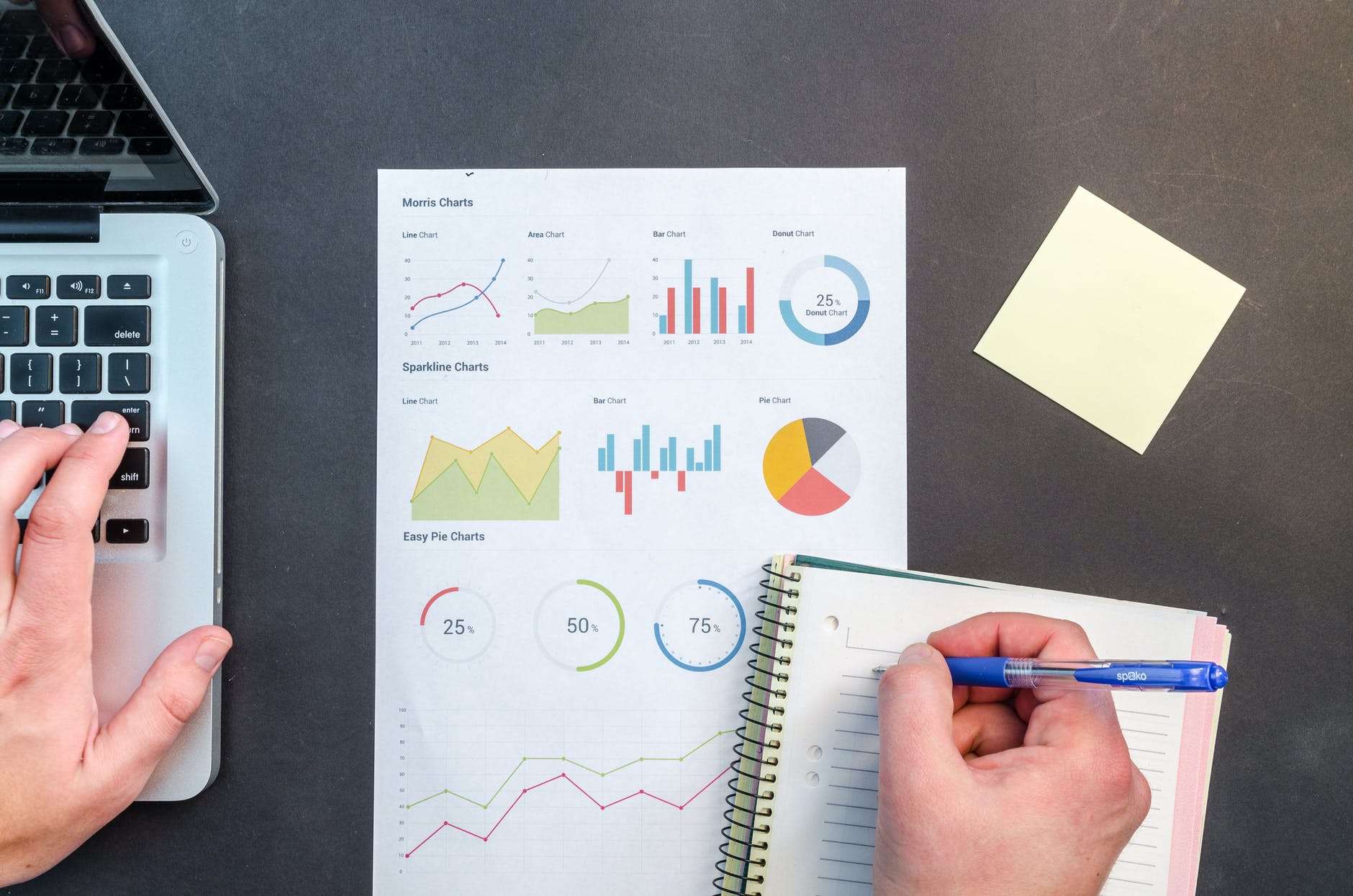 Keeping a good credit report is crucial because it's what financial institutions check before doing business with you. A credit report also determines the following:
How Financially Responsible You Are
Right off the bat, your credit report will immediately tell you how you handle your finances. By simply checking the amount of credit you have, you'll get an idea of how banks and private lenders will treat your application.
While having a bad credit score isn't the end of the world, strive to get a good score now to increase your chances of credit card or loan approval.
How Good You are with Managing Your Money
A credit report isn't a requirement in most job openings. But it will show how disciplined you are, especially with money. For instance, the number of timely payments you make, the number of credit cards you can balance without maxing out, and the lack of non-payments reflect the qualities of a financially responsible adult.
How Financially Free You Are
Even if you're not applying for a credit card or a loan, it's good to check your credit report and see how far you've come financially. It will also give you an idea of what you can improve when paying off debts or even inspire you to stay debt-free.
How Big a Liability You Are
Planning to get insurance coverage? Insurance companies can also review your credit report to determine how big of a liability you are.
If you have a poor credit score, it's a red flag for insurance providers. It can indicate that you don't have control over your finances, making you a high-risk individual. So, consider this before you dismiss the importance of a credit report.

How CIC-Accredited Credit Bureaus and Lenders Use Your Credit Report
Aside from gathering and consolidating credit information, the CIC also provides different entities in the Philippines with access to credit reports.
For example, credit bureaus (also called credit reporting agencies)—specifically CIC-accredited credit bureaus or special accessing entities—use your credit data to calculate your credit score.
Meanwhile, CIC also has its accessing entities or those financial institutions submitting credit data to the CIC database. The CIC, of course, authorized such entities to access credit data.
When you apply for a loan, credit card, utility subscription, or mortgage, the lender or cooperative/utility/financing company may check your credit report, credit score, and other relevant information (income, business/employment data, etc.) to determine whether to approve or reject your application.
Why are Credit Reports Important?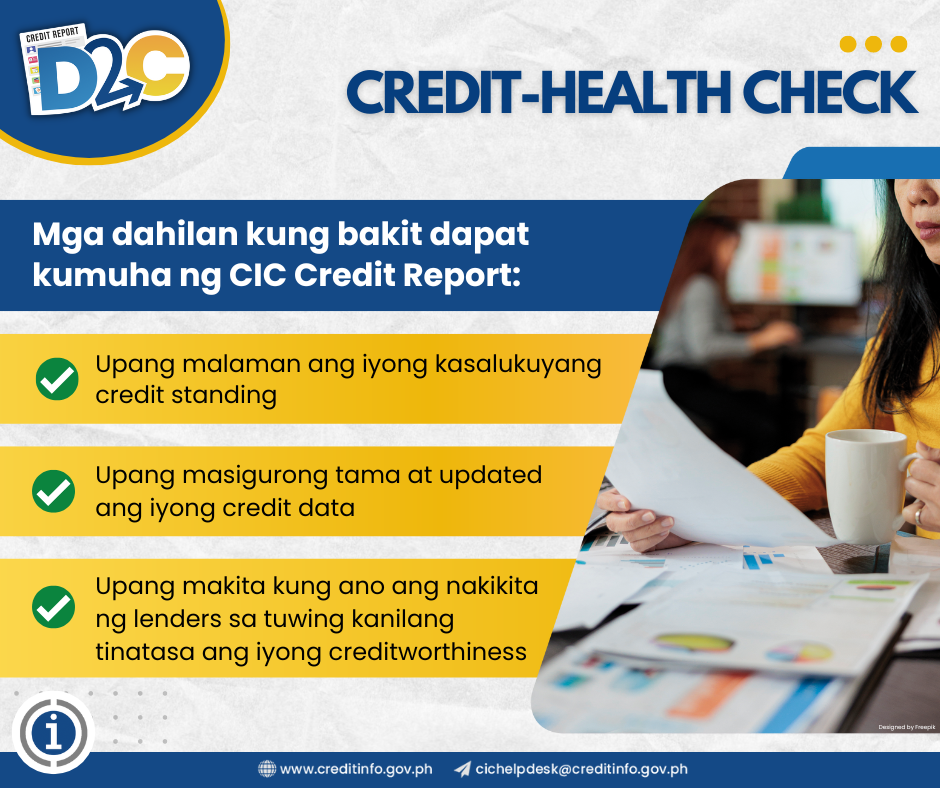 Credit reports aren't often discussed in the Philippines, but they matter. Here are three good reasons to check it regularly.
1. Get Fair and Objective Credit Evaluation
The data in a borrower's credit report helps a lender evaluate the risk of lending money to that person. Because this document shows your actual credit history, the lender can make a fair and objective decision on your loan or credit card application.
A good record of timely payments as reflected in your report helps you get a low-interest rate on a loan or approval for a credit card with great rewards. Conversely, poor debt payment track records lead to either a denial or a high-interest rate.
2. Improve Your Creditworthiness
Checking your report helps you find out if your accounts are in good standing and if you can qualify for loans and credit cards.
Beyond knowing your creditworthiness, having a copy of your credit report also allows you to catch errors and signs of identity theft that can negatively affect your credit score. In doing so, you can take steps to fix your credit score.
If you detect any inaccuracy in your credit report, you can request a correction with the concerned financial institution. This will help you improve your creditworthiness and chances of getting approved for loans and credit cards.
You may also file a dispute with the CIC through its Online Dispute Resolution Process (ODRP) if you find any inaccurate, outdated, or incomplete information on your CIC credit report.
Related reading: Bad Money Habits That Ruin Your Credit Score
3. Achieve Your Financial Goals
With positive credit information, your report can vouch for your financial reliability to lenders, helping you get better rates for a new house or car. It may also help lower your insurance premiums.
By tracking your payment history, you can identify good and bad patterns. If you notice you've been making only the minimum payment on your credit cards (which deters you from getting approved for a loan), it will serve as a wake-up call to pay your balance in full consistently.
How Can I Get a Credit Report in the Philippines?
Planning to get your credit report? Follow the steps below to get a credit report through the CIC's accredited credit bureaus.
How to Get Your Credit Report from CIBI Information, Inc.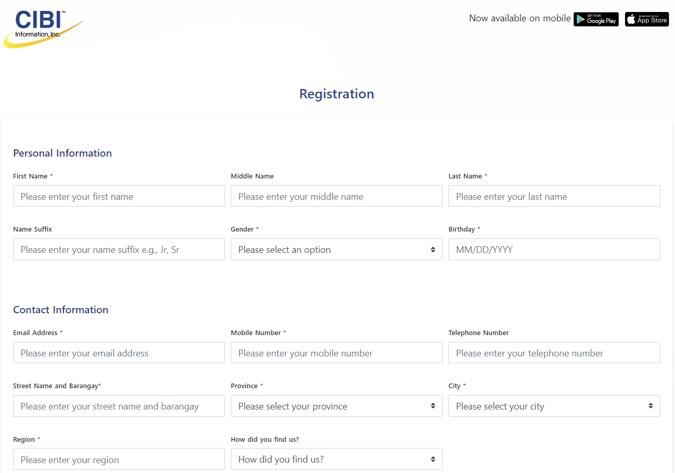 Using your laptop or desktop computer, access the CIBI web app via your web browser at cibiapp.cibi.com.ph/#/login.[5]
Click on "Register Here" to sign up for an account. If your documents are ready, click on "Continue with the registration." If not, click on "I have yet to complete my forms." You can go back to the online form when they're complete.
Accept the CIBI Application Privacy Policy and Terms and Conditions in the pop-up window.
Fill out the online registration form with your personal and contact information. You'll need to set a username and password and then confirm your password.
Upload your digital signature and photos of one primary and one secondary valid ID.
Click on "Register." Review the information that you keyed in. If everything is correct, click "Confirm Register."
You'll receive a notification email about your successful registration. You can now set up your character verification schedule via video call.
Click the Setup Schedule button and then select your preferred date and time. Character verification is conducted only on weekdays from 8 a.m. to 6 p.m. Once you've chosen your verification date and time, click on "Setup my Schedule."
You'll see the message that your account is for verification and the details of your scheduled interview. There's also a button that you can click if you wish to reschedule your online appointment.
The CIC will send reminders and guidelines about your upcoming character verification to your registered email address.
Note: A credit report with a credit score from CIBI costs ₱235 (including VAT).
How to Get Your Credit Report from TransUnion Philippines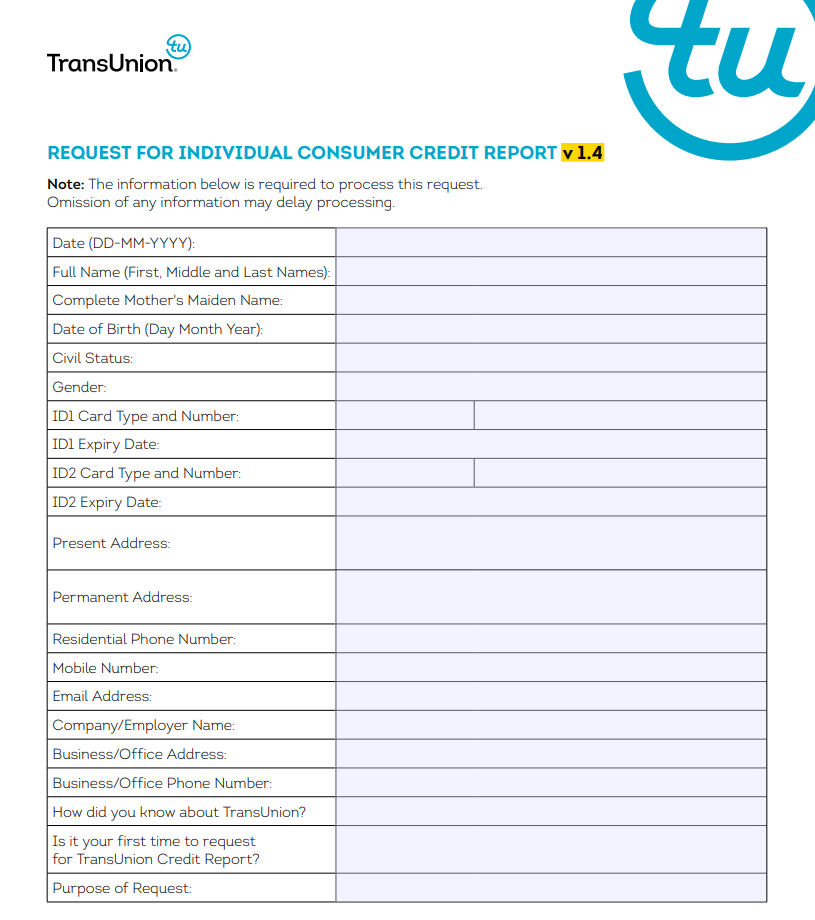 You can get your TransUnion credit report in the Philippines via email. After completing the steps below, allow seven to 10 business days for TransUnion to get back to you with the next steps.
Download the TransUnion credit report application form[6] from the website.
Fill out the form accordingly.
Scan two valid IDs. You can see the list of accepted government IDs on the second page of the application form.
Take a clear selfie holding each of your valid IDs. Wear proper attire, and make sure that your name on both IDs is clear and readable.
Save your accomplished application form in PDF or JPEG format and zip it with the scanned file of your two IDs and your selfies.
Password-protect the file.
Email the zipped file and its password to inquiryph@transunion.com.
Note: A credit report from TransUnion costs ₱200.
Final Thoughts
Review your credit report and check your credit score in the Philippines. Knowing how financial institutions see you can help you build good credit history and improve your overall finances. You'll need it for you or your future family someday.
Thankfully, obtaining a copy of your credit report online is convenient. So check out the CIC website to learn more about credit reports in the Philippines.

Sources: