Another challenging year came to pass. Naturally, all of us want a fresh start to attract good vibes this 2023. Last year will definitely be remembered as a year that pushed everyone's finances to the limit. But hey―with the new year comes another opportunity to look at our financial wins and losses and make that much-needed New Year's resolution list.
What's a new year's resolution, really? It's simply a promise or commitment that you make to yourself to quit bad habits or start doing something differently to make a better version of yourself or to improve your life.
For most of us, it's harder than it sounds. But check out these New Year's resolution ideas below to help you come up with your own 2023 resolutions. Or you can just pick the best financial new year's resolutions from this list to help turn your financial situation around and achieve your money goals.
The Best Financial New Year's Resolution Ideas This 2023
If you always make the most common New Year's resolutions, it would be so easy to lose interest and completely forget about them just a few days into the new year. So make them more specific and attainable (unrealistic goals will only stress or disappoint you). And as much as possible, work with a realistic timeline. Here are some New Year's resolution ideas that may work for you this year.
1. Set Realistic Financial Goals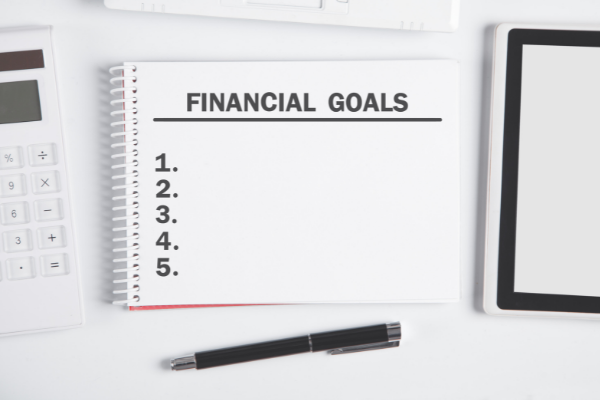 Setting a realistic financial goal will not only prevent you from being frustrated or disappointed when you don't achieve them. It will also remove the pressure of trying to stick to your New Year's resolutions that may take more than a year to achieve. So start with small, achievable goals, like paying off your credit card bills in full, or settling your loans earlier. Once you tick this off your resolutions list, tackle a new and bigger goal!
2. Stick to a Budget
It's not always easy to stay within budget. But if you identify expenses where you usually go over budget, you can easily remedy these budget leaks. There are many budget apps that you can download to help you track your spending as well.
Review your credit card statements, shopping receipts, and digital transaction slips. They can be a good wake-up call, especially when you realize how you've been spending too much on food deliveries or online shopping.
3. Save Every Payday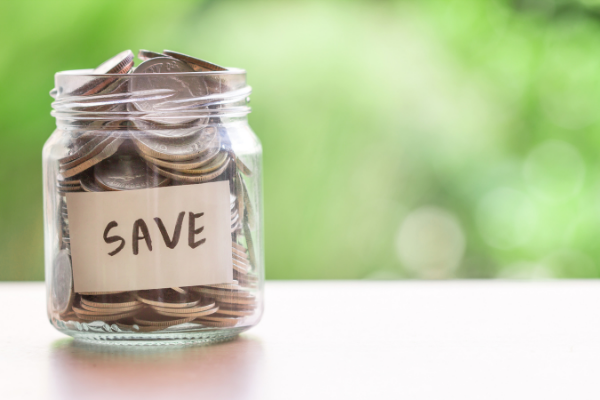 This is the most common New Year's resolution because it's also one of the easiest and most doable resolutions for a lot of people. Put a portion of your salary to your savings account, and do it every payday. This way, you won't be tempted to spend it, and you'll just have to budget what's left in your account.
And if you want to boost your savings, you can also put in monetary gifts, bonuses, extra income from your side hustles, or any windfall automatically to your savings account.
4. Learn More About Money
Read up on business news or check out well-reviewed financial books. Start following leading financial figures online so you can better understand or learn new financial terms and concepts.
You can also follow authoritative financial blogs like Moneymax for useful personal finance tips and lessons. The more you understand how money works, the more likely you are to use it wisely and increase it over time.
5. Set Up a Financial Safety Buffer
Add this to your New Year's resolution ideas if you don't want to experience the financial stress brought on by the past two years again. Unexpected events can put our lives in shambles and turn our finances upside down. But having well-thought-out protection measures, like emergency funds or life insurance and health insurance coverage, can help cover the losses.
6. Pay Off Your Debts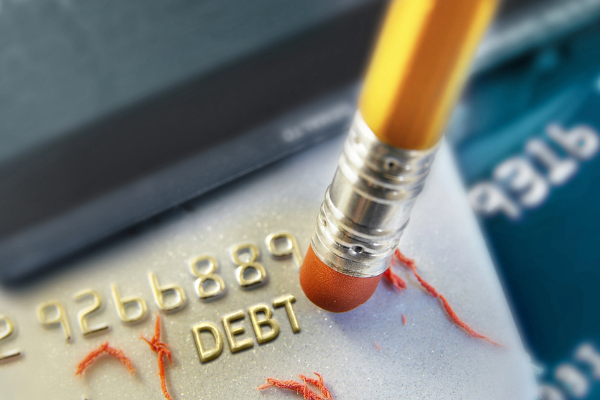 Start with the smallest and work on the bigger debts. It's a sound strategy that will inspire you to pay off everything that you owe. And if budget permits, you can also increase your payments or make extra payments to fast-track the repayment process. This way, you can eliminate your debts quickly and not have to worry about them for the rest of the year.
7. Fix a Bad Credit Score
A bad credit score can affect future loan or credit card applications, so start the year with a clean slate. Avail of a credit card amnesty program for your unpaid credit card dues or ask for a loan restructuring for your unpaid loans. Communicate with your creditors to come up with a repayment plan that's easy on your finances.
8. Have More Frequent No-Spend Days
It will take a lot of self-discipline and a little help from your family to commit to no-spend days. Start with cooking what's in your fridge or pantry so you don't have to order online. Read a book or watch a movie instead of browsing on your shopping apps. Do household chores or catch up on sleep. There are so many free (and fun) things to do at home.
9. Delete Shopping Apps
Speaking of no-spend days, deleting shopping apps from your devices and removing all bookmarked sites from your computer browsers can help you in this endeavor. Just leave the apps that you use often to buy your essentials. If you think you can't do it, just think about how much you're going to save by not giving in to all those shopping impulses.
10. Pay in Cash
The pain of paying[1] is real, especially when you pay in cash. The psychological effect of physically handing over your cash to someone is more noticeable compared to paying with your debit card, credit card, or mobile wallet.
Somehow, not paying with cash dissociates you from the whole payment process. So if you want to save more and spend less, leave your credit cards at home, and only fund your mobile wallets with just the amount that you need.
11. Use Your Points to Get Discounts or Freebies
Check your credit card rewards program to see if you're eligible to redeem free items. Use your reward points to pay off fees or get discounts on purchases. You can also use your cash back credit card to get rebates on qualified purchases. Every little discount or freebie goes a long way, especially if you're trying to save more.
12. Sell Unused or Unwanted Items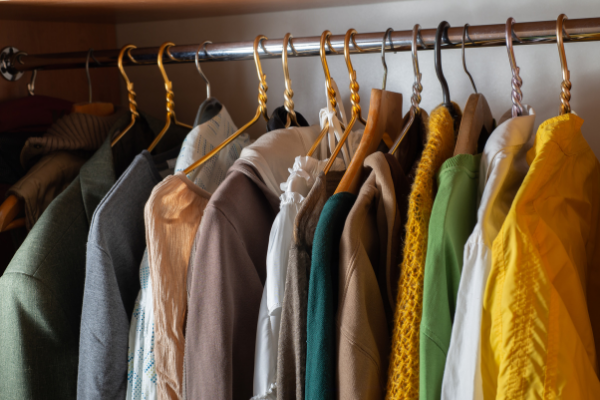 One man's trash is another man's treasure. So if you're no longer finding joy in most of your things, sell them off and earn extra cash (this is also a great New Year's resolution for students who want to earn extra this year).
Sell old clothes and other stuff that you haven't used but are still in good condition. Like your old car that you keep around for sentimental reasons. Or those crafting materials that you bought but never used. Sell your books and DVDs gathering dust on your bookshelf, and even those winter clothes that you keep in little storage boxes under your bed.
13. Reflect on Your Financial Mistakes
Whether intentionally or not, we all made some of the worst financial decisions last year. This is the best time to do some financial self-reflection.
Did you spend too much on unnecessary things? Were there a lot of instances when you asked friends and family members for financial assistance? Did you overcome one financial hurdle after another?
Remember that not every mistake is a downfall. Learn from it and bounce back. The key is to avoid making those impulsive financial decisions again, let go of bad financial habits, and just do better.
Final Thoughts
To succeed with these New Year's resolution ideas, you need to assess your current financial situation. What do you own, and how much do you owe? Where's your income coming from, and what are you spending them on? Is one income stream enough to cover all your expenses, or do you need to create several more to make ends meet?
Once you work out the numbers, you'll know what changes you need to make or bad money habits you need to let go of.
Some of these financial New Year's resolution ideas may be harder than others, but they can be done! With discipline and willpower, you can achieve your financial new year goals and come out on top of your finances.
This article also appeared in the Manila Times.

Source: [1] Pain of Paying (Behaviorialeconomics.com)