Digital banking is not just a financial buzzword these days. Just ask the recent Visa Consumer Payment Attitudes study[1], which found that Filipino's interest in digital banking services increased to 80% compared to last year's 70%. But for some reason, some Filipinos are still confused about the entire concept.
Got any digital banking questions that need answering? The recent Moneymax Digital Banking Forum "How Digital Banking Can Help You Today sought to answer those questions two weeks ago. It featured some of the country's experts in the financial services industry: Moneymax Co-General Manager Pearl Gonzales, CIMB Bank Philippines CEO Vijay Manoharan, Tonik President and Country Head Maria Lourdes "Long" Pineda, and RCBC Executive Vice President and Chief Innovation and Inclusion Officer Lito Villanueva.
If you missed it and you don't have an hour to spare, don't worry! We're recapping the entire talk for you below.
A Quick Background of the Digital Banking Apps in PH
Host Antonette Aquino kicked things off with some fun questions that gave us a glimpse of how the digital banks in the Philippines started as mere ideas.
Where did Tonik's brand name come from?

Aside from being the first neobank to secure a digital bank license in the Philippines[2], Tonik Digital Bank stands out as a hip banking app with a unique name. How exactly did they come up with the name "Tonik?" As you probably guessed, it was derived from the popular alcoholic drink.
"When we were brainstorming our name, we were trying to find a name that will resonate and is easy to remember but didn't have adverse meanings in different countries in Asia. And while we were doing that, we were actually having drinks," spilled Long Pineda. And just like that, a digital banking app was born.
What inspired DiskarTech's Taglish initiative?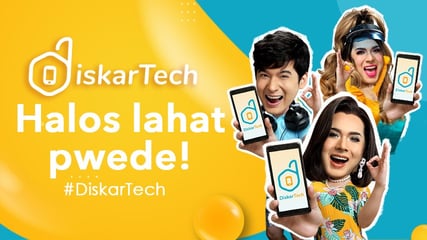 DiskarTech, on the other hand, took a different route to put their name out there. As the self-proclaimed financial inclusion super app, DiskarTech made it easier to bank using your smartphone by adopting a completely Taglish UI. After all, if you want to convince unbanked Filipinos to open an account, why not talk to them in their native tongue?
Lito Villanueva had more to say about their bawal-ang-nosebleed approach to digital banking. "The initiative that really gave us that push is really to ensure that more Filipinos will be able to understand what they are using. In this particular case, we know that Taglish is really the spoken language in the Philippines," Lito explained.
How did CIMB come up with an octopus mascot?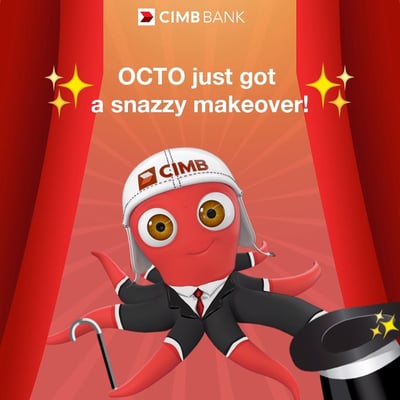 When CIMB Bank first entered the Philippines back in 2018, they employed the lovable mascot Octo to entice Filipinos to give digital banking a try. And of course, we just have to know how they came up with Octo in the first place. Luckily, Vijay Manoharan was game enough to spill the deets.
"The reason really is because this octopus is cute and people tend to have an affinity towards it. Then we also said hey, this octopus has eight tentacles. What is means is that it can multitask and is always flexible. So that's something we thought would appeal to consumers," Vijay said.
The Biggest Digital Banking Questions Answered
And when the pleasantries were out of the way, it was time to discuss the topic at hand. The experts defined what digital banking is and described how their respective digital banks are unique from each other.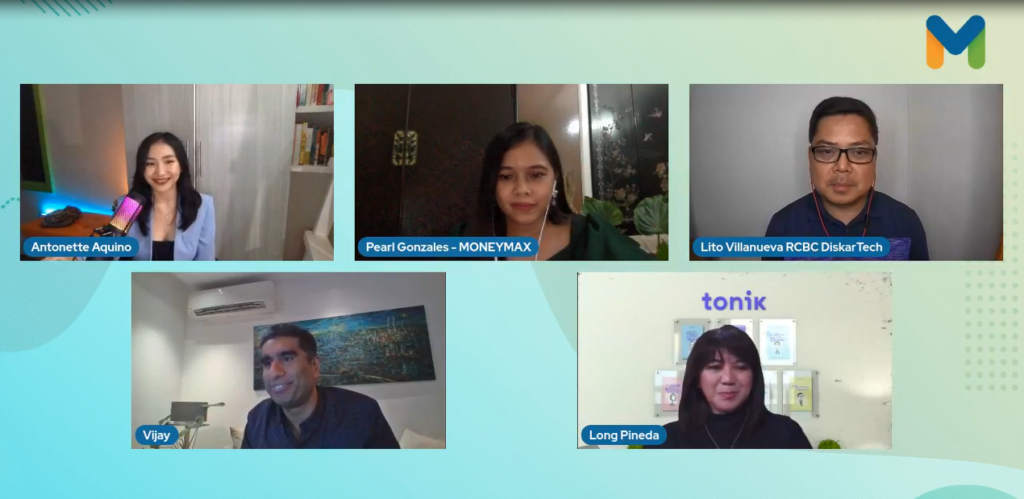 How should everyone define digital banking?
Nailing down the definition of digital banking has always been tricky since online banking apps and digital wallets have already flooded the market. So how exactly did the digital banking experts define it?
Digital Banking vs Other Online Platforms
Lito Villanueva believes it's all about the terminology. "The only difference with traditional banking is that with digital banking, cashing in and out would be done through the third-party providers like 7-Eleven or Bayad Center, same goes with bills payment. Now you can bank conveniently by using your mobile device," Lito explained.
Lito also explained the difference between digital banking apps and digital wallets. "An e-wallet is a prepaid account containing electronic money that is not interest-bearing. Digital savings account, on the other hand, are all interest-bearing accounts. In terms of convenience, digital banking is practically an on-demand service," he said.
Defining Digital Banking Once and For All
Long Pineda offered a more precise definition. "When you speak of a digital bank, you're talking about a bank whose product and services are all based on a digital platform. Unlike traditional banks who moved their services online, digital banking products are designed to really be on a digital space, which means the way we interface is primarily through the mobile phone."
Long also believes your bank should always be accessible to you. "Our concept on Tonik of being a digital bank is your bank should be in your pocket. A lot of us forget our keys or bags when we leave our homes—we never forget our mobile phones. So the concept of using your phone for banking makes it more convenient for our customers," she said.
A Different Perspective on Digital Banking
Vijay Manoharan has a slightly different perspective. "For us in CIMB, we see digital banking through the lens that we are a traditional bank that is part of a larger ecosystem where the customers transact through the bank's mobile app or web platform. The bank exists and is embedded in various touchpoints where they conduct their daily lives," he said.
"To us, the full end-to-end value for the consumer is to co-create the solution with another partner. That's why we are part of the GCash ecosystem where customers can do their transactions all in one app. The more we embed ourselves to where consumers go every day, the more we can co-create financial solutions for them," he added.
Is digital banking counterproductive?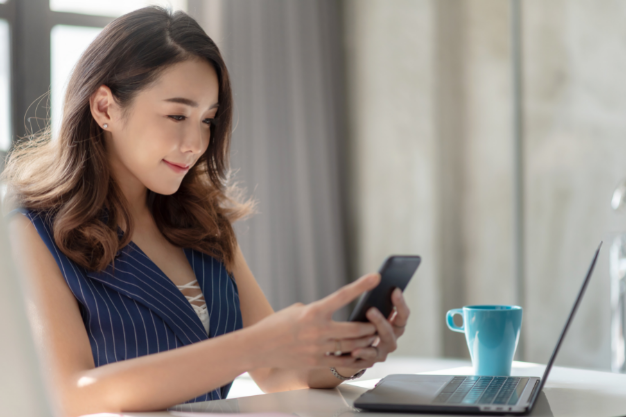 Moneymax's Pearl Gonzales raised a valid point about Filipinos being confused about taking advantage of the benefits of digital banking. How did the experts address the assumptions preventing others from trying it out themselves?
Debunking the Myths of Digital Banking
Long Pineda was more than happy to squash these assumptions. "When you're working with a digital bank, a lot of the things you had to conduct at a traditional bank can now be done using a mobile device. It's important for digital banks to have the capability and facility to identify customers even without seeing them face-to-face," she said.
"We've actually done a study of how people open accounts at traditional banks and it usually takes at least 30 minutes. What we've done is that we are able to onboard a customer in less than five minutes. It appears very simple but what customers don't realize is at the backend, there's so much going on to ensure a seamless banking experience," Long added.
How to Spread Awareness of Digital Banking
When asked how CIMB is helping strengthen the awareness of digital banking in the Philippines, Vijay Manoharan had a simple response. "We help by attending forums like this and partnering with the likes of Moneymax in creating lots of opportunities for open communication with financial partners like DiskarTech and Tonik," he said.
"The more we talk about it, the more we highlight the advantages of digital banking. We should present the facts to them by presenting it as the better option. Most digital banks offer high interest rates, we don't charge any fees for having a banking relationship with us. It's free without any conditions. And with all the benefits, I think consumers will start to get it," Vijay added.
What makes each digital bank unique?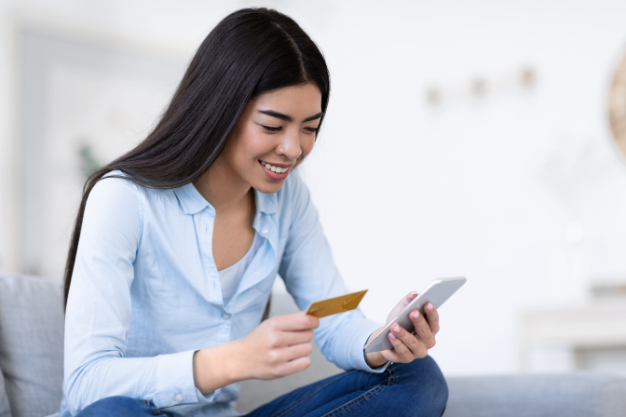 Now that the definition and importance of digital banking has been established, it's time to help consumers choose the digital bank that will suit their needs. Our experts wasted no time highlighting what makes their respective digital banks stand out from the rest.
DiskarTech as the First Taglish Banking App
Lito Villanueva touted DiskarTech's unique selling point. "DiskarTech prides itself in being the first and only Taglish financial inclusion super app that uses the Filipino-English vernacular in its interface to make it more user-friendly. Every other feature benefits from the user's familiarity with the language, which makes the app more relatable," he said.
"In July, we will also introduce the country's first and only Cebuano version of DiskarTech because we know that 26% of the population of the Philippines are Cebuano-speaking citizens. Simplifying the traditional banking jargon is just another testament to our commitment to our goal of financial inclusion and digital acceleration," Lito added.
Tonik as a Customer-Centric Digital Banking App
Meanwhile, Long Pineda highlighted Tonik's focus on the customer. "The Tonik app was designed to be customer-centric. It is focused on actually building a relationship with the customer. We have been very active on social media as well, trying to interact with our customers. We listen to them, we try to see their pain points and try to find solutions," she said.
Long also mentioned their innovative stash feature. "This was actually inspired by a traditional Filipino habit of paluwagan, where you try to save money together. That's the concept behind how we designed our stashes. You can either save for a particular goal or save money together with your barkada on the same account. In that sense, we are very different," she said.
CIMB Lets Consumers Choose Their App
Finally, Vijay Manoharan shared CIMB's strategy of giving the consumers the choice. "We don't drive customers to come only to our app. We want our app experience to exist in other people's apps. We're probably the only digital bank in the country that lets customers do a full transaction, not on the bank's app. We give the power back to the consumer," he said.
"If they want to use our app, they sure can. But if they want to stay with the app they're comfortable with, in this case, our partner GCash, we also enable that. We want to enable customers to stay with the app of their choosing. That is our agenda: to open the access of CIMB services to any platform consumers are currently operating in," Vijay added.

Your Top Digital Banking Questions Answered by Experts
And now it's time to answer your digital banking questions! Our live viewers were eager to ask their burning questions and of course, our experts didn't spare any details in answering them.
How can we prevent digital scams?

Long Pineda stressed the importance of having security features. "That's why at Tonik, we invested a lot in ensuring the security of the funds of our customers. We have state-of-the-art security features backing up our app and we also employ a strict onboarding process to ensure customers that their money is safe, even if they don't see a physical branch," she said.
Vijay Manoharan also stressed how important continuous online security education is. "We want to get the educational awareness heightened and give people the tools to protect themselves while the bank does its part to invest in the right technology. It's a two-way path; the bank is responsible but consumers also need to be educated on online security," he said.
Lito Villanueva brought up how the Bangko Sentral ng Pilipinas (BSP) has partnered with financial institutions in the country to invest heavily in consumer protection and education amidst the rise of online phishing scams. "BSP provided its hotlines to ensure that all financial institutions would address the complaints filed by any customer," he said.
What is the impact of the National ID system on the digital banking landscape?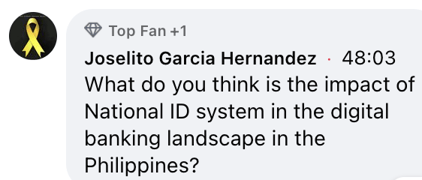 It's safe to say that Long Pineda is more than thrilled for the upcoming national ID system to be implemented. "If we had a single national ID, it would make the onboarding of customers a lot easier. Because right now, we have different kinds of IDs proliferating all over and banks are actually having difficulty deciding which ones to accept and reject," she said.
Lito Villanueva is also looking forward to a single national ID system as it will eliminate one of the biggest barriers to financial inclusion. "We are positive that the national ID system will address the barrier of ID availability when it comes to opening bank accounts," he said.
How does a slow internet connection affect banking services?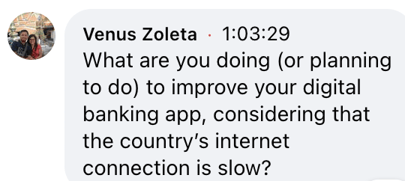 Following his discussion on the barriers of financial inclusion, Lito Villanueva also pointed out another barrier, which is connectivity. "It's a good thing that BSP partnered with the executive branch to pen an executive order coming from the President that allows satellite broadband to be deployed in far-flung areas of the Philippines," he shared.
Vijay Manoharan also shared his thoughts on the country's slow internet speeds. "Of course it's not on par with the more developed countries, but for us in the Philippines, I think it's getting better, and more and more people are getting better access to high-speed internet. We see it getting better from 2018 to where we are now in 2021," he said.
What is the best banking platform for students to use: online banking, digital banking, or e-wallet?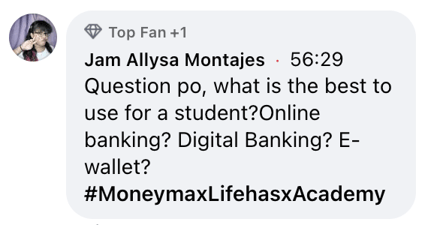 Vijay Manoharan was more than eager to share CIMB's youth initiative to onboard young customers. "Being exposed to a banking relationship early on is critical. That's why digital banking is the way to go because young people today live their lives online. So why shouldn't they also live their banking lives on their phones? For me, this is the clear path," he said.
As for Long Pineda, the most convenient form of financial vehicle for students is digital banking. "I've noticed that when they see that they are able to save money on their mobile phone, it gives them a sense of fulfillment and control of their finances. It's very important to cultivate a savings culture in the Philippines, not just spending culture," she mused.
Answering Other Digital Banking Questions
Unfortunately, one hour simply wasn't enough to address the other concerns from the forum. So we'll take this opportunity to answer some of your digital banking questions the experts had no time to answer.
What age is allowed to open a digital bank account?

You have to be at least 18 years old to open a digital bank account. But don't worry, digital banks don't require initial and maintaining deposits to keep your account active. Save money at your own pace!
How do I open a DiskarTech account if the process is via referral?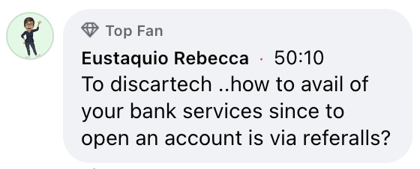 While DiskarTech has this unique referral system that earns you PHP 30 per successful onboarding, you don't need to wait for a referral. Just download the app from the App Store or Google Play and open a DiskarTech account from there. Once you're done, you can then refer other people yourself.
How can digital banks offer high interest rates?

That's an advantage of digital banks: they offer high interest rates ranging from 2.5% to 6%. This is because they don't have physical branches that usually cost more money to operate and maintain. They can then use their cost savings to offer high interest rates, waive transaction fees, and other useful features at almost no cost.
Do digital banks provide insurance for the money deposited?

Yes, since digital banks are regulated by BSP. Your deposits will be insured by the Philippine Deposit Insurance Corporation (PDIC) up to PHP 500,000.
Do digital banks have plans to offer financial products like credit cards?

Digital banks are slowly introducing new financial products to all their customers. For example, you can now apply for a personal loan through the DiskarTech and CIMB Bank app, while ING Bank and Tonik are working on their loan offerings. You can also get insurance from DiskarTech.
Final Thoughts
And that's it for the first Moneymax Digital Banking Forum! Did you find the answers to your digital banking questions? We hope our informative discussion made you at least consider opening a digital bank account and trying this innovative financial service for yourself. Follow Moneymax to get updates on the next financial forum!

Sources: