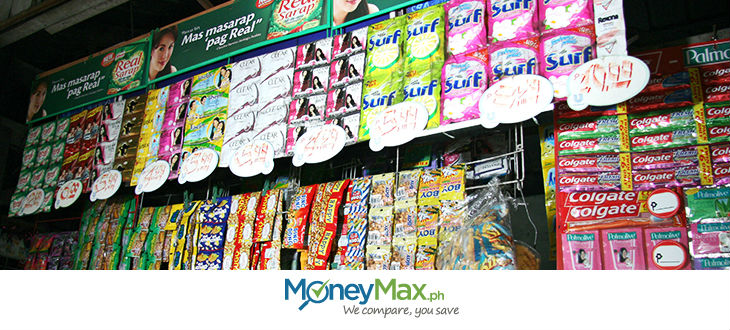 Overseas Filipino Workers (OFWs) Pinoys work abroad in order to earn more and return to the Philippines. Oftentimes, returning overseas Filipino workers (OFWs) have a chance to start fresh and start a business because of the experiences they learned from working overseas and from earning in a foreign currency. This brought rise to the livelihood development programs created for OFWs to succeed in business and come back to the Philippines for good.
OFW Guru, an online portal for job seekers and recruitment agencies, rounds up 8 tried and tested businesses and additional income options for OFWs:
Sari Sari Store or Mini-grocery Business
Projected Starting Capital: Php 50,000.00 (space for selling is already available) or Php 100,000.00 (including construction costs)
The sari-sari store or mini-grocery can be seen on almost every street and sidewalk. It's been a great vehicle for starting Filipino businessmen in the past and is still a great investment today. When starting a sari-sari store, ensure it is located in a prime spot with a lot of foot traffic or office buildings since like any other business, location and accessibility are crucial if the business will turn a profit. As for the potential income, buying in bulk brings down expenses by 20–30% which you can mark-up in alignment to the product's suggested retail price (SRP).
What's great about a sari-sari store is that it requires minimal investment with low overhead costs. Family members can easily take turns manning the booth and even the youngest of them can learn about business at an early age.
Franchising
Projected Starting Capital: Php 25,000.00–Php 50,000.00
One of the great advantages of getting a franchise business is you are investing on a concept that is already well-known to your potential customers. In addition, for those with no business experience, franchising allows you to learn the ropes of business with a proven system in place. Half of the marketing has already been done for you and the franchisor will turn over the operational model of the business, which means there will be less risk for your money.
When it comes to franchising, you must find the right business model and product suited for you. Of course, hiring the right employees also matters. Attend seminars and product update training sessions by the franchisor regularly so that you will deliver quality service to your customers.
Real Estate
Projected Starting Capital: varies depending on payment and contract terms (downpayment is usually 20% of property value)
For most Pinoys working abroad, earning in a foreign currency allows them to buy real estate back home sooner. Even better, there are multiple ways to earn from real estate investing. You can rent your property out; you can buy run-down properties, renovate it, and then sell them; or you buy said property, live in it, and then sell when you decide to move to a different place.
There are many opportunities when it comes to real estate, and challenges as well. One of which is the hefty downpayment required. Ensure that before you invest in real estate, you have the money to cover said downpayment and other fees that will arise.
Internet Café
Projected Starting Capital: Php 1,100,000 (includes 20 gaming PCs, rent advances, furniture, cable, employee salary, and government permits and licenses)
Every shopping mall is bound to have an internet café. From the early days, internet cafes have grown to offer more services aside from the traditional model of renting a computer for a set period of time. These places offer printing and photocopying services, computer maintenance and repair, and data encoding and recovery to name a few.
Aside from location as a factor to consider when opening up an internet cafe, ensure your store has access to a good broadband connection and that your computers are of quality. This doesn't mean equipping your internet café with high-performance, 17-inch desktops. You can purchase brand new computers or opt to go second hand to save on costs. As long as your computer meets the demands of your target market (e.g. Microsoft office, email, social media, etc.), people will be going to your internet café.
Online Selling (E-commerce)
Projected Starting Capital: varies depending on products to be sold
E-commerce is booming. With social media at its peak with websites and applications like Facebook, Instagram and Twitter, one can interact with their customers and display their products just as effectively online than in a traditional brick and mortar shop. There are many websites like Shopify and even Facebook offering methods on how to easily open an online shop, which even includes the financial concerns that gets raised when opening one.
With an online shop, you can sell anything from fashion apparel and accessories, to electronics and even furniture.
Displaying pictures, marketing the products online, and interacting with the customer can be done anywhere as long as you have a good Internet connection. With the success of many direct selling businesses that made it big through bazaars and offline stores, online stores allow businessmen to sell their product without shelling out a lot of capital.
Cellphone Loading Station
Projected Starting Capital: Php 1,500 (includes retailer single or dual SIM card and initial load wallet)
An easy and underrated business any OFW can start is to open a cellphone loading station. Everyone in the family can be their own loading station, from a housewife to a student. Firstly, the capital needed to start this venture is one of the lowest. All you need is to purchase a retailer sim and a mobile device. Also, load or mobile credit serves so many different uses such as being able to pay bills, transfer funds, pay for mobile entertainment and much more. Mobile credit is a resource that every Pinoy needs, and with majority of Pinoys owning cellphones, you're bound to have ton of repeat customers. Also, the Philippines has a growing market when it comes to the possibilities of mobile; you can sell data packages and application packages among others.
Water Refilling Station
Projected Starting Capital: Php 500,000 (includes water refilling machine, store renovation, permits and licenses, and initial supplies)
Water is a necessity, not a luxury. It's something that everybody needs. This means that you'll have a great customer base and have a lot of people flocking to your water refilling station. One can get a franchise to start their business, but one can always research on their own and find the equipment for a discount. The most important thing for a water refilling station is a great location where you can attract a lot of customers and of course maintaining quality sanitation to receive and maintain your water sanitation permit.
Manpower and Recruitment Placement Agency
Having been employed abroad, OFWs know the highs and lows of other OFWs and their recruiters. They've gone through the process and already know what to expect. This means they already have the know-how and experience to start their own manpower and recruitment placement agency. Countries like the Middle East, US, Canada, Australia, Singapore, and Hong Kong are constantly looking for Filipino workers for a variety of jobs.
However, this kind of business covers a much larger scale than a sari-sari store or a single internet café branch. You won't only be pairing jobhunters and prospective employers as if they're your neighbors. You'll be coordinating with people from various countries who may follow a different set of rules and regulations. Before you decide to take the plunge and start your own overseas placement agency, make sure you have the money and the know-how to drive your vision forward. If you do decide to start this business model, you'll have to be credited by the Philippine Overseas Employment Administration (POEA).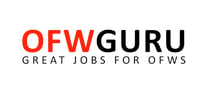 This article first appeared on OFW Guru, an online portal to simplify and improve overseas employment opportunities for both job seekers and recruitment agencies.