With pandemic restrictions easing in many parts of the world, people are ready to shake off lockdown fatigue and emerge from their homes with a renewed hankering for travel.
Tourism suffered a heavy blow at the height of the pandemic. Now that it's starting to recover, especially in Southeast Asian countries like the Philippines,[1] entrepreneurs are capitalizing on the opportunity to start travel-related businesses.
If you're passionate about travel and keen to curate great experiences for others, venturing into the industry might be worth a try. Check out this beginner's guide to learning how to start a travel and tours business in 2023.
Why You Should Venture into the Travel and Tours Business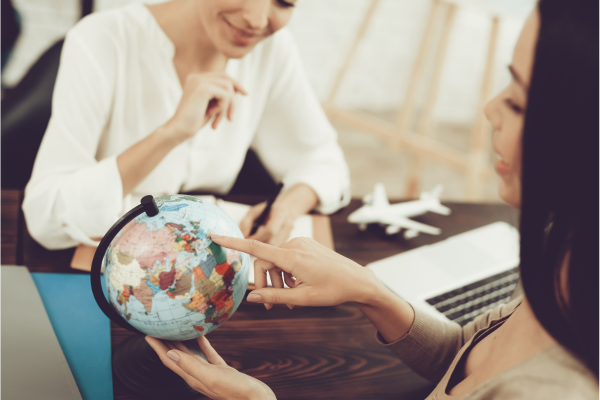 Is travel your passion? Then that's already a strong-enough reason for you to consider venturing into the travel and tours business.
When the passion is already there, commitment comes more easily. Commitment is one of the most important elements that will help you succeed as an entrepreneur—it's what will compel you to push your business over the finish line. But a business is still a business, which means that revenue potential should still be a big factor.
You'll be pleased to know that the travel and tours industry has again started to flourish after coming to a halt during the pandemic. The industry will continue to grow from here on out. According to market intelligence provider Future Market Insights, the global travel agency services market, which was estimated at US$407.7 billion in 2022, is now projected to reach US$510 billion by 2032.[2]
If you plan on running your travel and tours business remotely, you'll also find that it's one of the most profitable home-based business ideas. Startup costs and overhead expenses are relatively small, and you don't need to hire staff upfront, so you can maximize your profit right off the bat.
That should be enough reason for you to consider having a stake in this market.
How to Start Your Own Travel and Tours Business: A Checklist of Things to Do
The travel and tours business is just like any other business—there are certain actions you must take to kick things off smoothly and avoid wasting time and money. Here's how to maximize the success of your travel and tours business.
1. Conduct Market Research to Learn the Basics
Nobody expects you to know how to run a travel and tours business from the get-go, so it's okay to come in completely green. Your lack of knowledge can be easily remedied by research.
Regardless of the type of business you venture into—be it a salon, laundry, or coffee shop—conducting research is a crucial early-stage step. You will understand who your target clients are, what products and services they need, which of those they're willing to pay for, who you'll be competing against, and what strategies you need to employ to carve out a sustainable share in the market.
Do your research beforehand to save yourself from making uninformed decisions that will ultimately hurt your business. Don't be overwhelmed by the fact that you still have a lot to learn.
Take it step by step and allow yourself enough time to absorb every new kernel of wisdom. Be patient about learning the ins and outs of the travel and tours industry—you'll see your hard work pay off in the long run.
2. Find a Niche to Focus On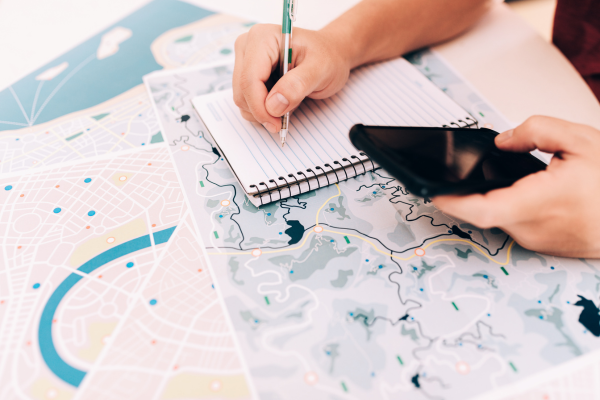 The travel industry is fragmented and highly competitive—so one of the first things you can do while learning how to start a travel and tourism business is to find a market niche where you can stand out.
There are different types of travel agencies, each with its own target market and needs. Identify the needs that you can fill. From there, you can set the strategic focus of your business.
Your answers to the following questions will help you decide what niche to focus on:
What segment are you interested to explore? Consider your own passion, strengths, and interests when choosing a niche. Are you an expert on a certain country, like South Korea? Or maybe there's a certain region you want to focus on, like the Schengen Area in Europe. Are you keen on helping families reach their dream island destinations? Or maybe you want to arrange hiking tours for couples?
What trends can you capitalize on? Is there more demand for corporate travel in your area? Or is there more opportunity to earn from leisure travel? Is it better to sell trips only to local destinations? Or will you capture a bigger market by expanding to international locations? Be vigilant and look out for patterns within groups that you can use to zero in on a specific niche. Always be aware of travel-related news and developments, both in the local scene and abroad. Your knowledge of current affairs can point you in the right direction.
What are your competitors not doing? Find out where else you can add value. Is there a gap in the market that no one has been brave or skilled enough to fill? Are there specific target markets that haven't been sufficiently serviced? If you can't find a niche that suits you, create a new one. There's no limit to what you can offer and to whom, as long as it's all legal and moral—and, of course, profitable.
3. Develop a Business Plan to Establish Your Vision
In the same way you need a blueprint to visualize how a building should look, you also need a business plan to lay out what you want to achieve.
You need to learn how to write a business plan in the early stages of figuring out how to start a travel and tours business. A business plan is an important document where you can establish your vision, identify your goals, and strategize your finances and marketing.
Think of the business plan as your guide to navigating the travel and tours industry. You don't need to follow everything written on it, but it sure will come in handy when you need inspiration. A business plan will remind you of your business' purpose and the steps you can take to maximize the value you offer to your clients.
4. Secure Funding for Your Business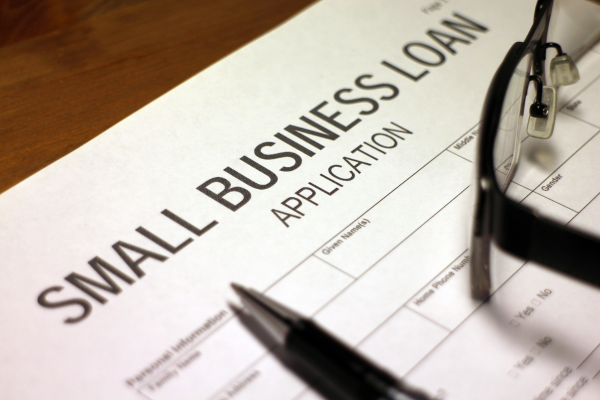 Part of learning how to start a travel business is estimating your startup costs and understanding how much to invest.
Several factors come into play when determining your capital. You may need to prepare as low as a few thousand pesos to a few million, depending on the following factors:
Whether you'll operate your business remotely or set up a physical location
Whether you plan to do everything yourself or hire people who you then have to pay
Type of equipment you need to use: a mobile phone, telephone, laptop or desktop computer, printer, and a stable internet connection
How much you're willing to spend on marketing: developing your website, implementing a social media strategy, and printing out business cards and flyers
You can take different routes when setting up a travel and tours business, so there's no one definite answer when talking about funding.
Once you have a rough number of how much you need, you can then develop a funding strategy to raise capital and eventually grow your finances to support your long-term business goals.
You have many business funding options to choose from. You can try crowdfunding to raise money for your capital, use a credit card to purchase equipment, or invest a portion of your funds. Another option would be to take out a loan from the bank to fund your travel and tours agency.
---
💼 Launch or Expand Your Small Business With an #UNOnow Loan

Ready to start or grow your small business? If you're planning to secure funds to buy inventory, pay for a bigger space, or hire employees, check out what UNO Digital Bank has to offer.
With an #UNOnow Loan, you can borrow funds starting at ₱10,000 up to ₱200,000 with a low monthly interest rate of 1.79%. You can pay it back in six, 12, 18, 24, or 36 monthly installments.
Apply for an UNONow Loan via Moneymax now!
---
5. Get the Proper Permits and Accreditations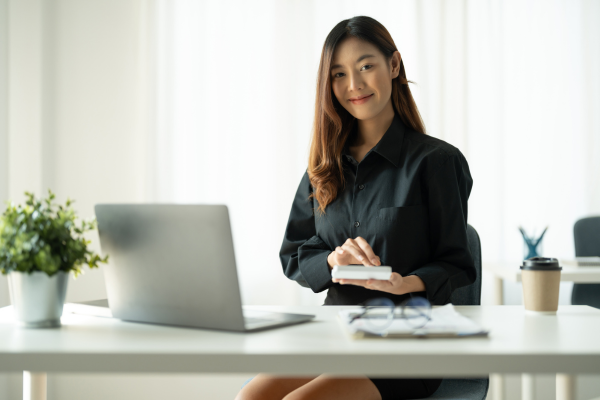 As a first-time entrepreneur, you should study the legalities of putting up a travel agency. It's just one of the first things you should know when working out how to start a travel and tours business in the Philippines.
Prioritize getting your business registered and obtaining the proper licenses, permits, and accreditations from the right authorities. Some of the requirements you need to process include a DTI business name certificate, a barangay clearance, a mayor's permit, and a BIR registration certificate.
You may also need to get accreditation from the Department of Tourism to boost your brand credibility.
6. Identify Your Unique Value Proposition
Early in the process of figuring out how to start a tour company, you'll have to sit down and reflect on what makes you one of a kind. It's an exercise you must engage in to learn exactly what differentiates you from the rest of the pack.
Ask yourself the following questions:
Why should clients use your services instead of just booking a trip themselves?
What makes you different from or better than competitors?
What experience can you provide that clients won't be able to get anywhere else?
Do you offer travel products and services that your clients wouldn't have access to otherwise?
Do you offer more value at the same price?
Is great customer service your key differentiator?
What customer pains and gains can only you address?
Knowing who you are as a brand and what you offer will not only give your business a strong foundation—it will also enable you to take a strategic position in the market so you can stand out from the competition.
7. Devise a Marketing Strategy and Plan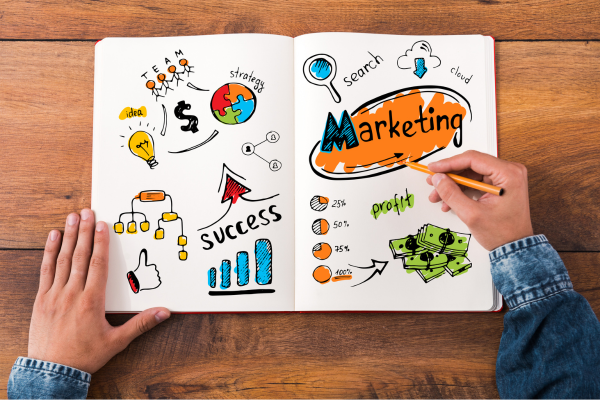 Once you know your unique value proposition, the next step in learning how to start a travel tour business is developing a marketing strategy and plan. While your marketing strategy[3] outlines your overall game plan or approach to achieving your goals, your marketing plan[4] lays out the steps you need to take to get there.
Marketing is an important area to focus on, especially for travel and tours businesses, and branding sits at the core of that. Prioritize developing a strong and memorable brand image to stay top of mind with clients and prospects.
8. Build a Strong Network with Vendors and Industry Peers
Don't underestimate the power of networking. Your relationships with tour operators and other vendors are key to your success, as they will open doors for you.
Likewise, developing a professional relationship with your industry peers can also benefit you in the long run. Don't shy away from joining trade associations, attending travel-related conferences and events, and talking to people who share the same entrepreneurial interests and struggles as yourself.
Ask for advice from seasoned travel professionals, listen to their stories, and learn from their successes and failures. The key is to stay active in your industry and be on the lookout for opportunities to engage with and learn from others.
9. Invest in a Suitable Space with the Right Equipment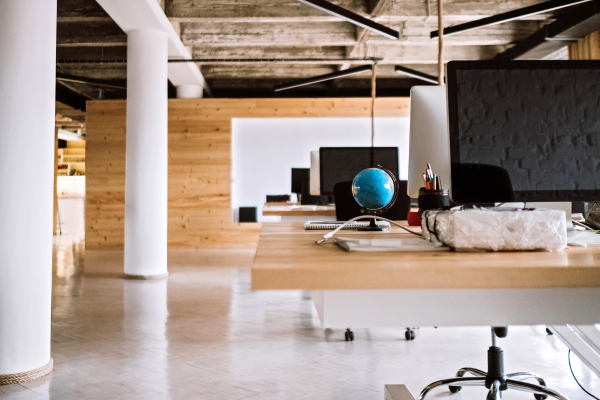 If you've designed a virtual travel and tours business, getting a good location won't be a top priority for you. Your business is guaranteed to be operational anytime, anywhere, even without a physical office space.
Still, it's always good to plan for growth. If, eventually, you decide that having your own office will yield better returns in the long run, then invest in a good location.
Foot traffic in the area won't be your top consideration, as random passersby won't likely be part of your target market. People who visit your office go there intentionally. If they're in your office, you've likely already caught their attention and engaged with them on a different platform.
More than the foot traffic, you should consider the following:
Accessibility of the place and the overall image it paints. Needless to say, avoid building your office in a bad neighborhood, lest you inadvertently leave a negative impression on your client or prospect. Choose an area that exudes the same energy as your brand.
Size of the space. Make sure that your space is sizable enough to house all the equipment you need without making your office feel crowded. It should also be spacious enough to accommodate a good number of guests.
Its interiors. Design your interior so it makes a statement about your brand. The design of your office can reflect your level of commitment and the quality of your service. You can also set a theme and entice travelers from a certain demographic or niche.
10. Hire Trained Professionals to Help You Grow
A travel and tours business is something you can start on your own. If you have the time and the resources, you definitely can afford to just be a team of one, especially in the early stages. But once your business starts to pick up speed, you might need help.
What criteria should you consider when hiring staff? One of the most important factors is cultural fit. Hire people who share your values and exhibit behaviors that will benefit your business.
If a strong candidate has one or two skills missing here and there, that's fine—just make sure they're trainable. Training is inevitable when onboarding new staff because each business will always have aspects that are unique to it. Just get the best people you can and allow them to grow with your business.
Final Thoughts
Knowing how to start a travel and tours business will help you immensely as a budding entrepreneur. It will make it easier for you to get your business off the ground and gain some much-needed momentum.
Still, you have to remember that you're in the early stages of your journey. You've uncovered only the tip of the iceberg. You're still bound to encounter your share of startup challenges and misfires.
To get to where you want to be, you have to develop your brand, build your client base, and establish your business in the travel and tourism space. All of that takes a while, so you need to be patient and resilient.
Adopt a long-term mindset so you won't be fazed by every little obstacle you bump into. The journey will be long and tiresome, but don't forget to have fun along the way.

Sources: