Love is in the air. But do you know what will make that love-infused air even more romantic? The delicious aroma of meticulously prepared dishes served on a fancy table.
Take this as your cue to organize a Valentine's dinner. After all, the easiest way to your loved one's heart is through their stomach.
There is a wealth of romantic restaurants in Metro Manila. But don't worry, we'll help you choose!
Top Romantic Restaurants in Metro Manila
From bright brunch places to fancy-schmancy spots, here are a few standouts that make good candidates for your gastronomic rendezvous.
❤️ Tablo Kitchen X Café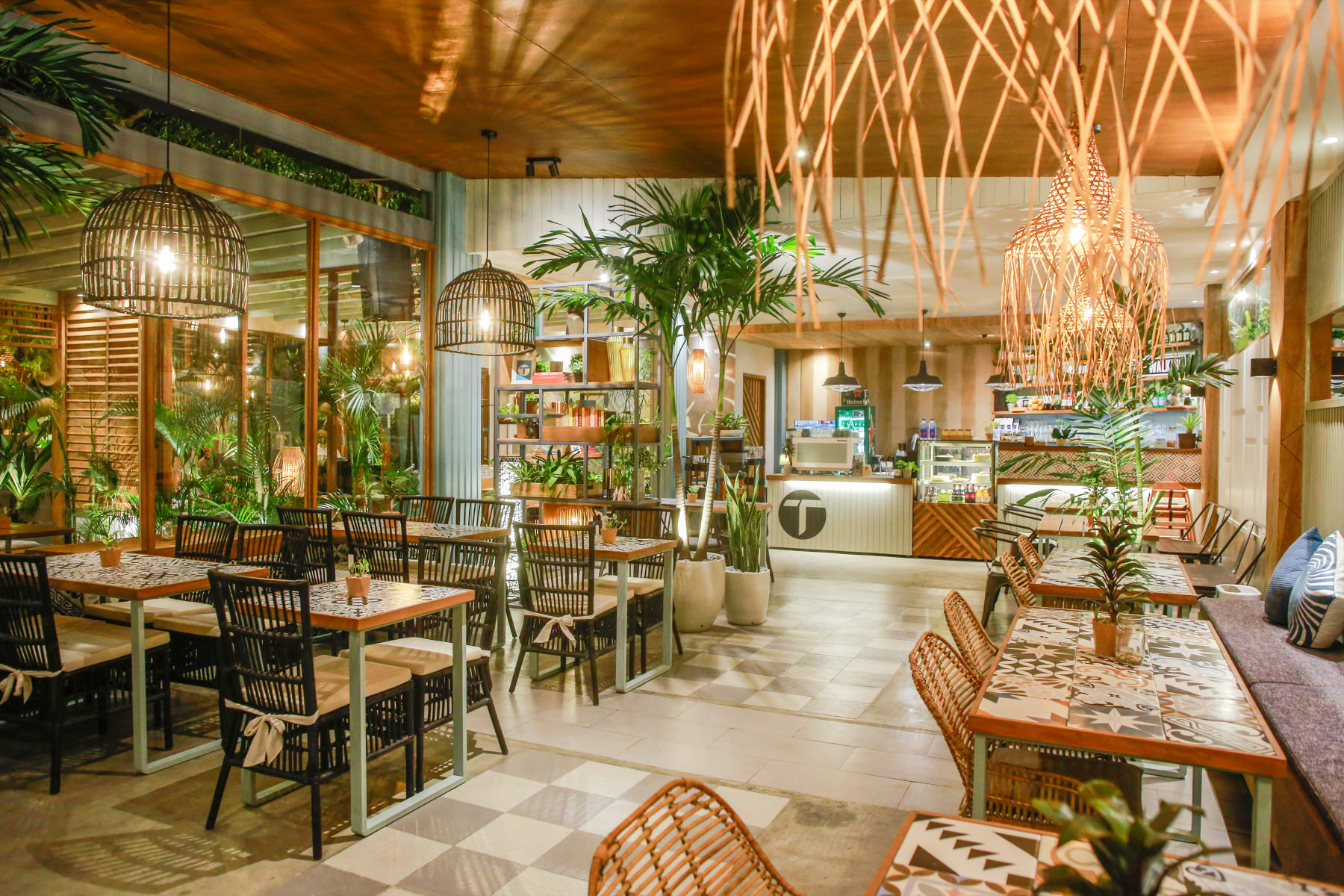 Photo: @tablokitchenxcafeQC (Facebook)
Address: BF Resort, Las Piñas City / L. Hernandez Avenue, Las Piñas City / BF Homes, Parañaque City / Sct. Borromeo, Quezon City
Budget for two: ₱2,000 to ₱3,000
If your idea of a date is a casual brunch, Tablo Kitchen X Café[1] is definitely one of the most affordable romantic restaurants in Metro Manila. With four locations across three cities, Tablo dishes up Pinoy comfort food with a modern twist. The price is reasonable, and most orders serve two to three people. Bestsellers include Summer Salad, Roast Beef Marinara, and Boneless Peri-Peri Chicken, among others.
This affordable romantic restaurant in Quezon City boasts bright and youthful interiors that are worthy of a spot or two on your Instagram feed. A classy diner plus reasonably priced delicious dishes? Sounds like a place you'll want to come back to.
❤️ Your Local
Address: G/F, Universal LMS Building, 106 Esteban Street, Makati City
Budget for two: ₱2,000 to ₱7,000
While a casual restaurant, Your Local[2] offers a great venue for those organizing a romantic dinner date in Manila in 2023. It specializes in Asian fusion, ensuring that each dish is an otherworldly combination of the unique and the familiar.
To give you an idea of how Your Local's culinary artistry works, the restaurant serves Laksa Fettucini, Lamb Rendang with red raisin black rice, and Chili Crab Buns. If you're keen on exploring Your Local's creativity, book a seven-course Valentine's tasting session this February. Prices start at ₱3,965 per head.
Read more: Best Places to Eat in Makati for Employees on a Budget
❤️ Toyo Eatery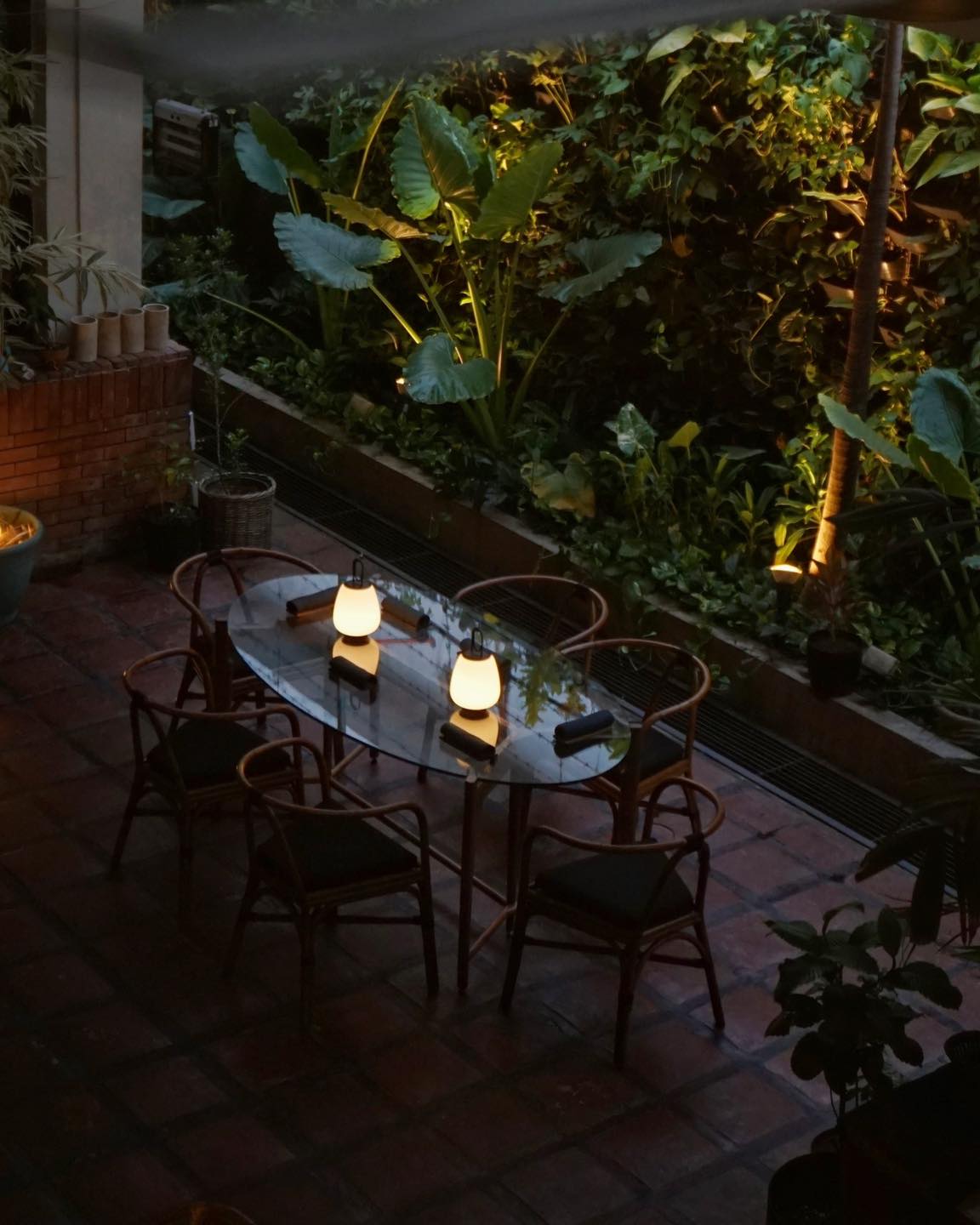 Photo: @toyoeatery (Facebook)
Address: 2316 Chino Roces Avenue Makati City
Budget for two: ₱2,000 to ₱8,000
Toyo Eatery,[3] named after the humble soy sauce, is a contemporary Pinoy restaurant located in Makati City. If credentials are important to you, you'll be glad to know that Toyo is consistently part of Asia's Top 50 restaurants curated by The World's 50 Best website.
Toyo Eatery reinterprets classic Filipino dishes. Some of their most creative offerings are the following: Three Cut Pork BBQ, featuring three cuts of pork: pigue, liempo, and kasim; Tomato Meringue, a macaron concocted with jackfruit, coconut cream, dried fish, pickled radish, and some tomato powder; and Kilaw of Wild Talakitok, Lime, and Sesame, a dish exploding with zesty flavors.
❤️ Lampara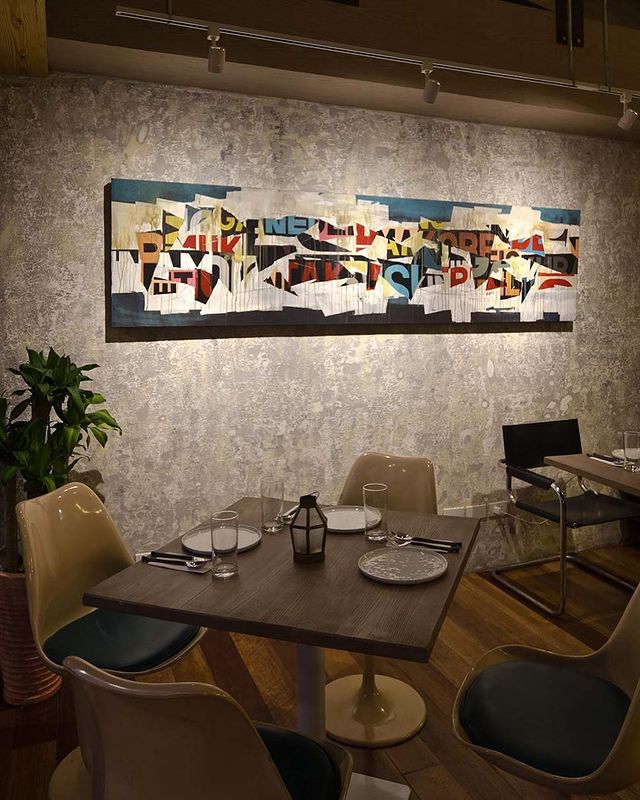 Photo: @lampara.pob (Instagram)
Address: 5883 Enriquez Street, Brgy. Poblacion, Makati City
Budget for two: ₱3,000 to ₱4,000
Lampara[4] is another restaurant reinventing classic Pinoy dishes. Located in Makati's busy Poblacion area, Lampara not only appeals to foodies but also to discerning oenophiles. That's because it serves a wide range of fine wines and spirits.
If you and your loved one are gastronomes, Lampara might just be the perfect romantic restaurant in Metro Manila. Its ingenious creations include Duck Confit Adobo, served with kangkong and liver empanada; Dinuckdakan, an Ilocano dish that uses duck meat instead of pork and served with oyster mayo; and Soft Shell Crab, made unique with garlic sotanghon.
❤️ Brasserie Sagana
Address: The Nielson Tower, Ayala Triangle, Makati
Budget for two: ₱3,500 to ₱5,000
Looking for a fancy dinner in Manila with French sensibilities? Brasserie Sagana[5] is one of the most romantic restaurants in Makati. Favorites include Escargots, which are prepared the traditional way; L' Onglet, a buttered seared US Wagyu Beef Omelet with roasted shallots, fries, and salad; and Roasted Norwegian Salmon, served with roasted vegetables and red wine butter sauce. All the scrumptious dishes are perfectly complemented by the restaurant's relaxed yet lovely ambiance.
If you're planning a candlelit dinner at home, you're in luck. Brasserie Sagana is open for delivery and pick-up.
---
🎁

Free Welcome Gift:

No Annual Fee for Life Plus Maximum Rewards for U!

Eligible card: UnionBank Rewards Credit Card
Promo period: Until September 30, 2023
Say goodbye to annual fees forever and hello to leveled-up rewards with your new UnionBank Rewards Card! Just apply via Moneymax and get approved within the promo period, and then meet the ₱20,000 spend requirement within 60 days from your card approval date.
This Moneymax UnionBank Rewards Credit Card No Annual Fee Promo runs until September 30, 2023 only. Per DTI Fair Trade Permit No. FTEB-172472 Series of 2023. Click the banner above to apply now!
Note: The promo is exclusive to applicants who do not have an existing principal credit card issued by UnionBank and/or Citi.
---
❤️ Blackbird at the Nielson Tower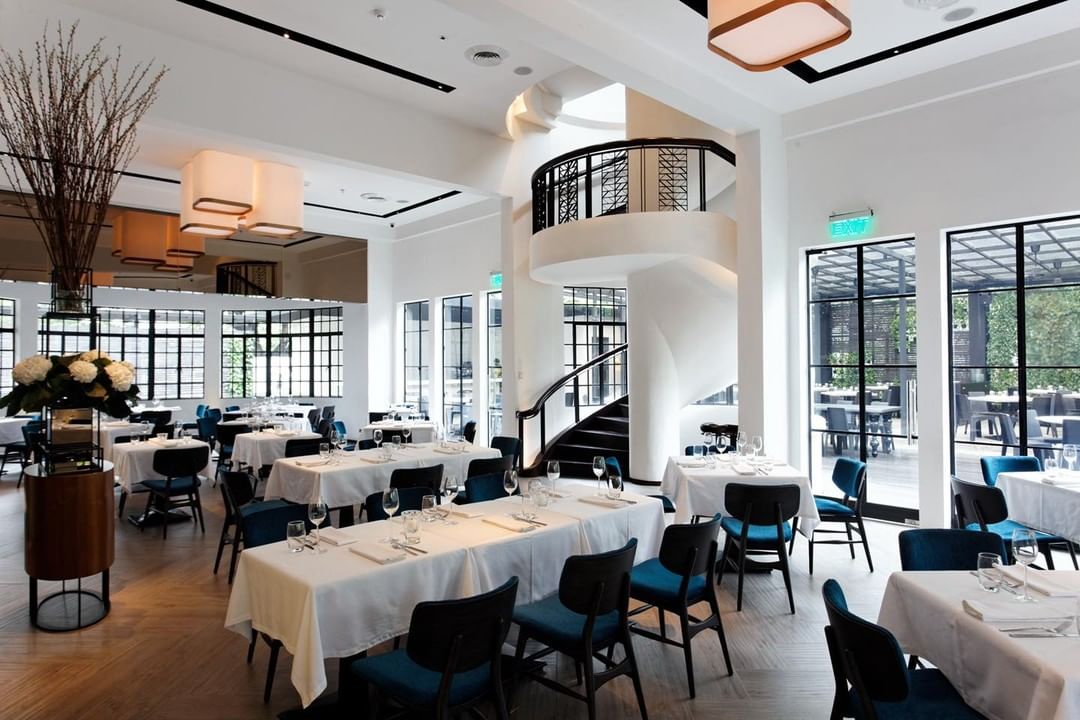 Photo: @blackbirdatthenielsontower (Instagram)
Address: The Nielson Tower, Ayala Triangle, Makati City
Budget for two: ₱3,000 to ₱5,000
Blackbird,[6] which is housed at the iconic Nielson Tower, is one of the romantic restaurants in Manila for casual dates. The restaurant's menu, a great part of which combines European and Asian flavors, is nothing short of eclectic. Some of the most popular dishes are fried Vietnamese spring rolls, Tiger Prawns, and Cured Italian Meat Platter with Pizza Bianca, among others.
Aside from food, exceptional service is what makes Blackbird a popular name among foodies.
❤️ Melo's Steakhouse
Address: Burgos Circle, Taguig City / Sgt. Esguerra, Quezon City / Westgate, Muntinlupa City
Budget for two: ₱4,000 to ₱14,000
Melo's Steakhouse[7] is a powerhouse when it comes to high-quality steaks. It also makes a good venue for a dinner date in Manila, thanks to its cozy ambiance. While it offers Japanese Wagyu, Melo's is also known for its Australian Wagyu. Every cut melts in your mouth due to its delicate tenderness.
If you prefer classic meats, you and your date won't go wrong with the American Angus steak. Set meals come with sides of the day, salad or soup, soda or iced tea, and dessert.
❤️ Spiral at Sofitel Manila
Address: Sofitel Philippine Plaza Manila CCP Complex, Roxas Boulevard 1300 Pasay City
Budget for two: ₱6,200 to ₱11,800
Explore the world with your taste buds at Sofitel's Spiral,[8] a luxury buffet restaurant in Metro Manila. Here, you'll find 21 dining ateliers serving dishes from around the globe.
But don't let the quantity of dishes get you into thinking that quality is compromised. Everything is thoroughly prepared by culinary artisans, thus ensuring the freshness and deliciousness of the menu.
Love steaks and salmon? There's a station for that. Indulge in the dessert bar with endless chocolates and cheesecakes. The French atelier even offers foie gras.
Read more: 10 Best Affordable Buffet Restaurants in Makati
❤️ Terracotta Manila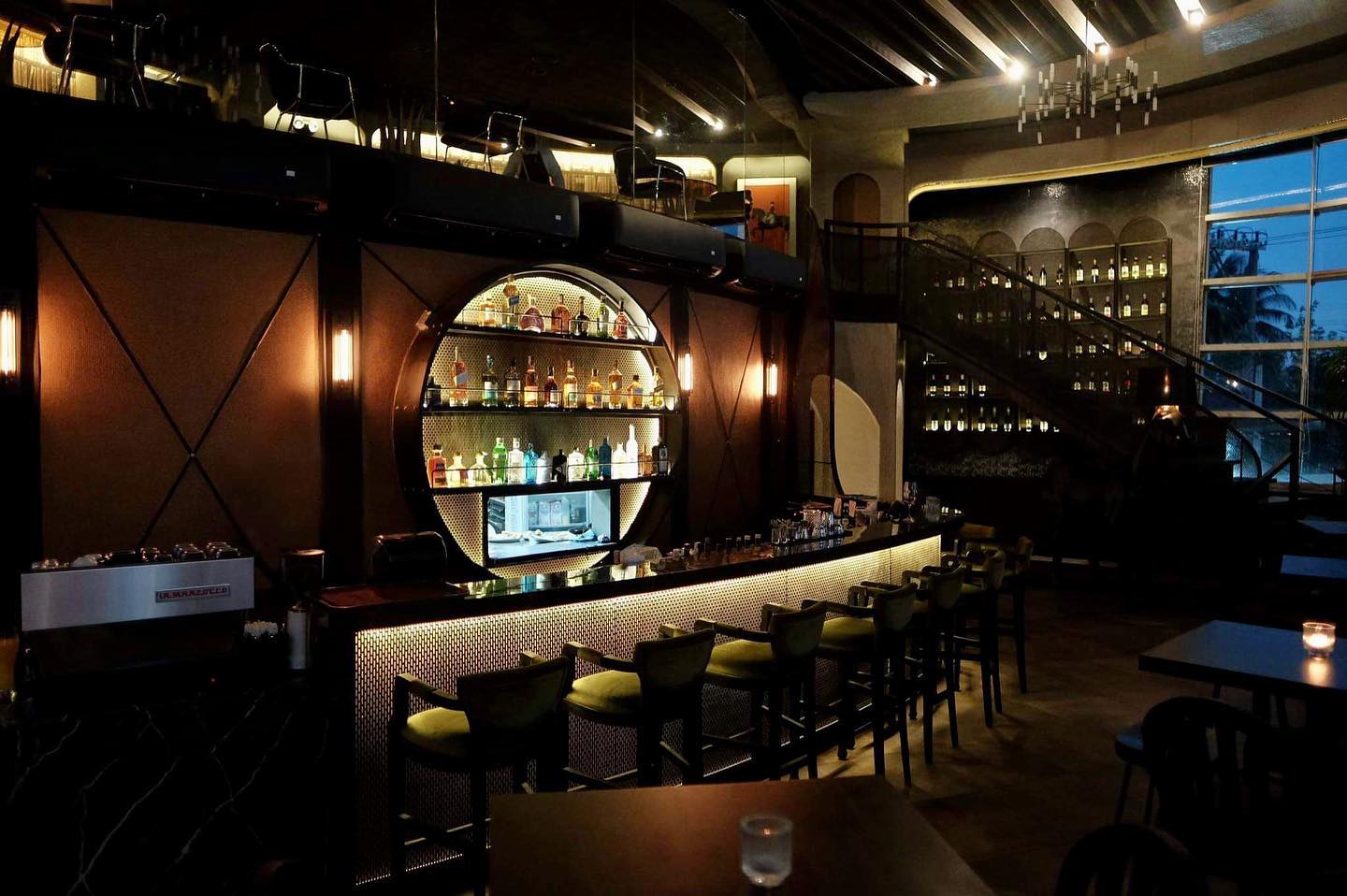 Photo: @terracottamanila (Instagram)
Address: 2/F Unit 201 #170 Tomas Morato Avenue corner Don Roces Barangay Sacred Heart, Quezon City
Budget for two: ₱7,900 (Valentine's set meal)
Tomas Morato may be known for its loud lights and high-spirited party scene. But there's a chill bistro here that doubles as one of the most romantic restaurants in Metro Manila—Terracotta.[9]
Its elegant interiors make a perfect backdrop for your conversations with your date. For the menu, this romantic restaurant in Quezon City specializes in intercontinental cuisine, as evidenced by its fresh salads, high-quality meats, and selection of seafood. Don't leave the restaurant without sampling some of their finest wines!
❤️ The Peak at Grand Hyatt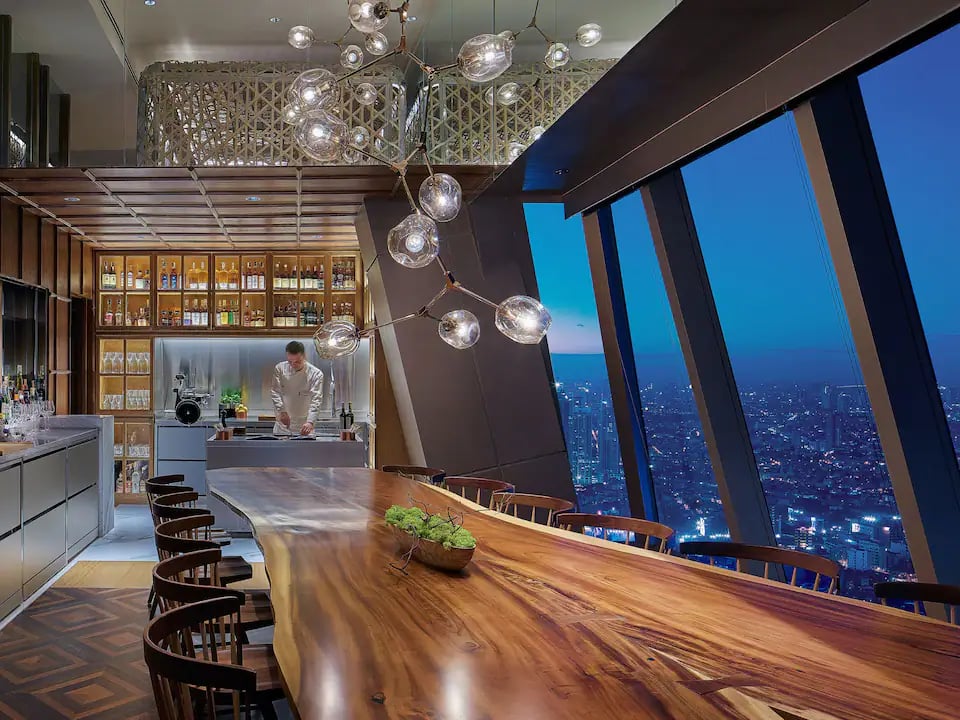 Photo: Hyatt.com
Address: 60th Floor, Grand Hyatt Manila, 8th Avenue corner, 35th Street, Taguig City
Budget for two: ₱9,000 to ₱15,000
If you're willing to splurge, take your loved one to the Grand Hyatt's The Peak.[10] Giving you a vibrant view of the city from the hotel's 60th floor, The Peak is easily one of the most romantic restaurants in Manila.
But the romance doesn't end with spectacular sights. From foie gras and steaks to cheese platters and fine wines, The Peak's selection of dishes screams haute cuisine.
Final Thoughts
Ready to impress your date? Take them on a gastronomic adventure this Valentine's. You have a lot of options given that there are many romantic restaurants in Metro Manila.
Which one are you going to this Valentine's Day?

Sources: