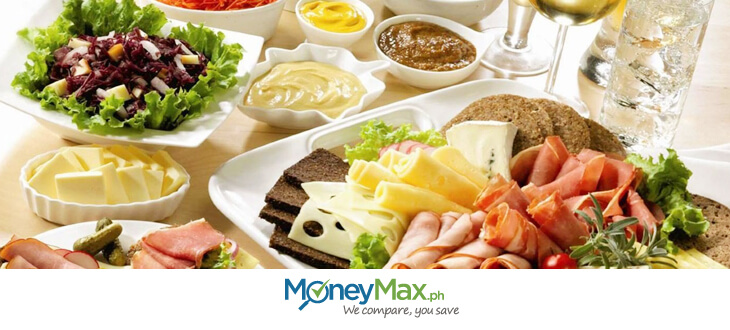 Brunch is basically breakfast and lunch, and sometimes brunch may also call for a few drinks. It's not always a thing to drink over a meal, but some brunch gatherings are best served by having drinks that aren't high on the alcohol content and helps cool down in this summer heat.
There are lots of places you can get brunch, or cocktails, but have you ever wondered where you can get both? We've got five places that are restaurants that serve cocktails.
Walrus Katipunan
Where: 318 Katipunan Avenue, Quezon City, Metro Manila
Contact: 0917 808 8332
This place mostly caters to the student crowd from nearby schools, but before the kids roll in, this place is a wonderfully kitschy place to have some lunch and a drink or two to go with it. Cocktails here also have interesting names – like the Strawberry Fields Forever, and the Beautiful Chocolate Man. Their food is just as tasty, try the Honey Chicken Wings and the Pizzadilla.
LeBar at Sofitel
Where: CCP Complex Roxas Boulevard, Pasay City, Manila
Contact: (02) 551 5555
Sofitel is known for having awesome places to eat, drink, and their accommodations aren't half-bad, either. LeBar is known for having a quiet, more intimate ambiance to it, perfect for when you want to have quiet drinks over a light lunch with friends. The Manila Bay Breeze comes highly recommended by almost anyone who has brunch there.
The Rocket Room
Where: GF, Quandrant 4, Bonifacio High Street, 9th Ave, Taguig
Contact: n/a
The Rocket Room is chic little place in Taguig that serves Pizza as well as cocktails for when brunch requires comfort food and quaint environs. People who frequent The Rocket Room recommend the Long Island Ice Tea as an accompaniment to Meatballs and Garlic Bread. The swanky vibe to the place and creative drink names also make this a go-to place.
Big Bad Wolf
Where: Forbes Retail, Forbes Town Center, Burgos Circle, Bonifacio Global City, Taguig City
Contact: (02) 822-5833
Who's afraid of the Big Bad Wolf, 'cause apparently he's got food and drinks that are worth the visit. The original location used to be difficult to find, but now that they've moved, it'll be way easier for you to sink your teeth into their awesome pasta and wonderfully creative mixed drinks. The ambiance is quirky and you may find that the exhibited art changes on repeat visits. Try out the Chili Garlic Tapa to spice things up a little.
Barcino
Where: 2/F Greenbelt 2, Esperanza St., Ayala Center, Makati
Contact: (02) 501-3250
Most wine cellars rarely serve food beyond tiny food platters, but Barcino has great eats that go along with most of the wine choices in their cellar. They've also got tapas that are tangy, but not overwhelming. Their wine selection is large, and they have more than a few cocktails to choose from, along with Spanish beer. Expect a quiet, oakwood-scented atmosphere when you visit.
Again, it's not always a thing that brunch has drinks, but a mimosa with a rice platter at ten or eleven never really hurt anyone. But when a late morning breakfast/early lunch with friends or family could use a drink or two, here are some of the places you could go to.