As a tropical country, the Philippines teems with stunning beaches which boast powder-white sand and crystal-clear waters. As such, the idea of a getaway usually involves wearing a floral shirt or riding a banana boat. However, there are times when we yearn for the chill atmosphere only the highlands and secluded places can offer.
Snow's not a thing here in our country, but that doesn't mean you can't find destinations where you can bundle up and show off your layering game. Here's a list of cold places in the Philippines to visit with your fam and pals all year round!
Cold Places in the Philippines
❄️ Baguio
This list of cold places in the Philippines isn't complete without the OG chill destination and one of the cold places in Luzon—Baguio City. Dubbed the Summer Capital of the Philippines, Baguio temperature usually reaches its coldest in January, measuring 18° C.
While Baguio has evolved into a highly urbanized city, it still has a lot of spots where you can enjoy the cool breeze in peace. On a food trip? The city has a number of quaint cafés and restaurants that serve delectable dishes.
You can reach the city easily through a number of bus lines operating in the lowlands. Some of the most popular bus companies include Genesis Transport, Victory Liner, and Philippine Rabbit. If you want to experience that chill Baguio weather ASAP, drive your car and take the Tarlac-Pangasinan-La Union Expressway (TPLEX). With this route, you'll reach Baguio within four to six hours.
What to Do in Baguio?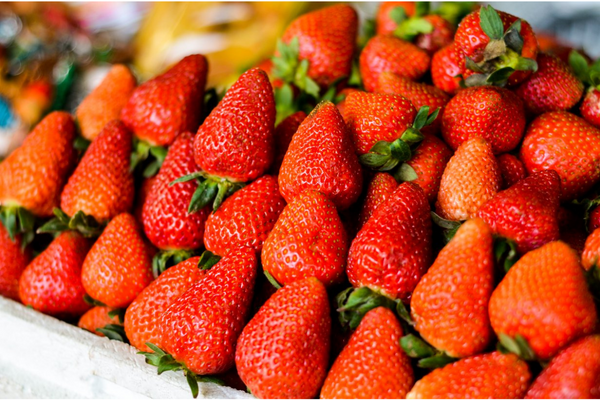 Enjoy the Baguio weather in various points of interest, such as the following:
Iconic parks – Visit some of Baguio's most iconic green spaces, such as Burnham Park, Wright Park, Mines View Park, and the Baguio Botanical Garden,

where you can people-watch and breathe in the cool breeze.

Mirador Heritage and Eco Park – This park takes you out of the country with its Japan-inspired attractions, such as the Rock Gardens and the Arashiyama Bamboo Grove. Don't miss the torii,

or the traditional Japanese gate, overlooking the city.

Camp John Hay –

Formerly a military facility, Camp John Hay went on to become one of the most-visited spots in Baguio due to its greenery and laid-back ambiance. You can have a picnic here or simply lounge at a café. There are also shopping outlets in case you're in need of retail therapy.

Diplomat Hotel – Are you down for some spooky tales, history, or both? The Diplomat Hotel is believed to be haunted since the Japanese turned it into their headquarters during World War II. The Japanese military reportedly massacred many

people in this very place.

BenCab Museum[1] –

Just a quick drive from the city, this museum features the works of Benedicto Reyes Cabrera or BenCab, one of the country's national visual artists. Works by rising artists are also showcased here.

Strawberry Farm –

Become a strawberry picker for a day at Strawberry Farm in La Trinidad, which is about half an hour away from Baguio. Schedule your visit between November and May for that bountiful harvest.

Session Road – Perhaps Baguio's most famous street, Session Road is filled with stores, restaurants, and cafés that will overwhelm your senses. Don't miss the night market filled with ukay-ukay

stalls and food kiosks.
❄️ Sagada
Baguio's one thing, Sagada is another. The town mimics winter well enough after dark given that the temperature here can drop to as low as 10° C. Sagada is 5,300 feet above sea level, so it's bound to stay cool throughout the summer months.
You can get to Sagada from Baguio's Dangwa terminal. The ride takes about five hours via bus or jeepney.
What to Do in Sagada?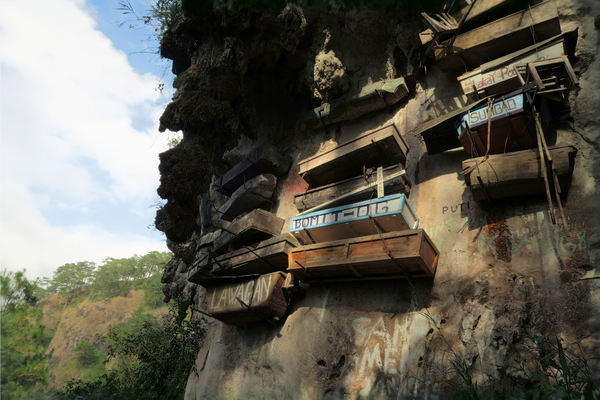 Sagada is one of the cold places in the Philippines that have a lot to offer, thanks to its terrain and unspoiled greenery. Here are some of the things that you'll enjoy here:
Sumaguing Cave –

If spelunking is your type of adventure, include Sumaguing Cave on your list. Marvel at the incredible rock formations inside the cave while feeling the ice-cold water on your feet and the chilly air around you. If you're in it for the thrill, complete the cave connection, which is a passage that connects Sumaguing Cave and Lumiang Caves. This takes almost four hours and involves crawling through tight spaces.

Echo Valley and Hanging Coffins –

Sagada's older generations followed a unique burial rite where they attached the coffins of their loved ones to the side of the cliff. You can reach these hanging coffins by going through the Echo Valley where your guide may encourage you to shout and wait for your voice to echo.

Mount Kiltepan –

With a height of more than 1,600 meters, Mount Kiltepan is one of Sagada's highest points. Wake up early and head to this spot to witness the sea of clouds glimmering under the rising sun.

Bomod-Ok Falls –

While this destination requires an hour-long trek, the payoff is just so beautiful. Ready your camera to capture the falling rapids and the verdant surroundings.

Marlboro Hills –

At this point, you've probably realized that touring Sagada involves a lot of workouts. Another testament to that is the hike to Marlboro Hills, which are rolling hills that offer uninterrupted views of the Cordillera Mountains. You also get to see a vast sea of clouds.

Popular restaurants –

Go on a food trip at Sagada's most popular restaurants, such as Sagada Brew, Salt N Pepper Diner, and Sagada Lemon Pie House.
Read more: Sand, Sun, and Sea: 12 Travel Destinations in the Philippines for Your Revenge Travel
❄️ Don Salvador Benedicto
Lion monuments and pine trees line this town, located 2,500 feet above sea level on Negros Island. It's also called "Little Baguio" given the fact that its temperature drops to 16° C. Unlike Baguio, however, there's way less of a crowd here.
To get to DSB, as locals call it, you can take a bus or van from Bacolod or a day's ferry ride from Manila.
What to Do in Don Salvador Benedicto?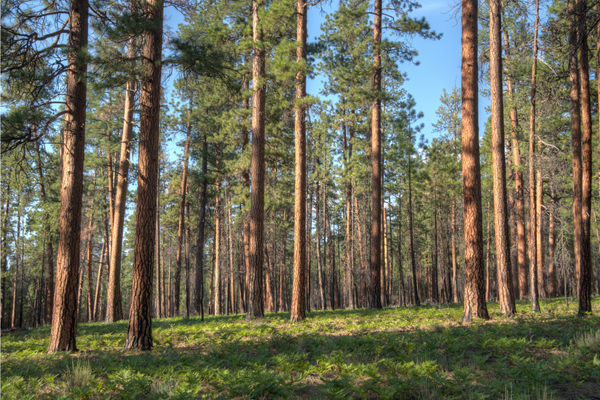 Need a game plan for your sojourn in Don Salvador Benedicto, one of the cold places in the Philippines? Here are some ideas for you:
Malatan-og Falls –

There are two ways to enjoy Malaton-og Falls. You can visit the actual falls and bathe in the basin's chilly water, or admire its cigarette-like silhouette from afar as you stand on one of DSB's steep viewing decks.

Pine trees –

The main thoroughfare of DSB is lined with tall pine trees, making you feel like you're in Baguio or somewhere in Europe. If you're a cyclist, you'll definitely love this pothole-free scenic road.

Jomax Peak –

A perfect spot for sightseeing and communing with nature, Jomax Peak is both a campsite and a picnic ground. Don't forget to take Instagram-worthy pictures on the veranda, one of its most popular areas.

Mayana Peak – Catch the scenic sunrise while getting a workout by trekking to Mayana Peak. At the summit, you'll be treated to breathtaking views of the lush mountains. Though Mayana Peak is part of San Carlos City, it's just a 15-minute drive from the DSB poblacion.
❄️ Lake Sebu
Lake Sebu is one of several lake towns in close proximity to Surallah. The water in the lake the town is named for is never warmer than 25° C, striking the perfect balance between warm and cool any time choose to visit. The other lakes in the town also flow straight into several waterfalls.
To get to Lake Sebu, fly to General Santos City, take a bus to Koronadal, and then to Surallah. From there, grab a van or jeep to Lake Sebu.
What to Do in Lake Sebu?
Lake Sebu offers a lot of interesting activities to tourists, especially nature lovers. You may want to include the following in your list:
Three-lake tour – The municipality of

Lake Sebu is home to three beautiful lakes: Lake Sebu, Lake Seloton, and Lake Lahit. You can go on a lake cruise and enjoy the greenery and the calm air around you. Pick a morning schedule, ideally sunrise, to witness the waters glisten under the tame sunlight.

Seven-waterfall tour –

Lake Sebu is not just all about lakes; it also has seven majestic waterfalls. If you're brave enough, you can even ride the zipline at one of the waterfalls.

School of Living Tradition (SLT) –

Lake Sebu is big on immersion. If you want to see how the elders pass on the T'Boli traditions to the younger generation, visit the School of Living Tradition or SLT. Here, younger T'bolis are taught the T'Boli culture, which includes music and dance.

Grand Dulay T'nalak Weaving Center – T'nalak is the T'Bolis' weaving tradition that uses refined abaca fiber. Lang Dulay, a National Living Treasures Award recipient,[2]

dedicated a huge part of her life to promoting the said craft and passing it down to the younger generations before her demise. You can see the woven masterpieces and even get one for yourself at the Grand Dulay T'nalak Weaving Center.
Read more: Best Siargao Resorts: Where to Stay in Siargao Based on Your Budget
❄️ Batanes
The hills are alive with the sound of… mooing. The air here is mostly cool due to the fact that it's located in the northernmost part of the country. Brace yourself (or not) for the breezy air that comes wafting through the island throughout the day.
Life on the island is very calm and chill. You may find that time passes slowly. Though some interesting spots need a bit of travel time, the journey itself is rewarding and worthwhile.
Getting to Batanes involves a quick plane ride from Manila to Basco. It would be wise to scout for discounts and seat sales[3] when booking your flight.
What to Do in Batanes?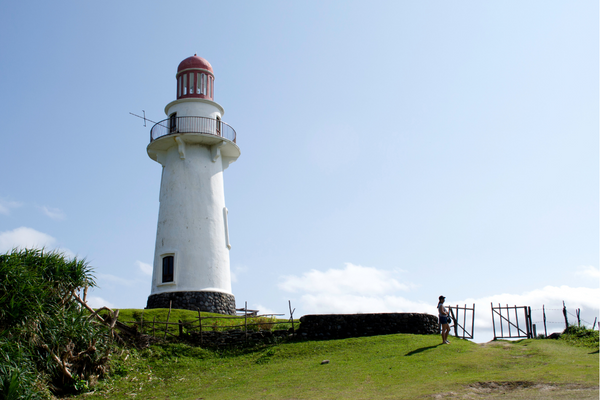 The small islands are packed with bigger-than-life sceneries and exciting activities. Check out the following:
Amazing beaches –

Batanes may be known for its picturesque and New Zealand-like sceneries, but it also has beautiful coastlines. Include Nakbuang Beach, Diura Fishing Village, and Chadpidan Beach in your beach hopping plans.

Naidi Hills –

Located in Basco, the capital of Batanes, Naidi Hills give you panoramic views of Mount Iraya, Baluarte Bay, and the lush hills of Batan Island. Time your visit around sunset to see the orange light wash over the island.

Marlboro Country –

Known to the locals as Racuh a Payaman, Marlboro Country is a vast green canvas that gives you majestic views of the sea, the cliffs, and winding roads. Every picture that you'll take of this place will definitely be a money shot!

Honesty Coffee Shop –

Honesty is a human virtue, but in Batanes, it's a tourist attraction! Just visit Honesty Coffee Shop. The café is unmanned, relying heavily on the honesty of the customers as they pay for what they get.
Read more: 7 Little-Known Budget Airlines That Fly to and from the Philippines
Final Thoughts
The city's heat can be unbearable at times. Thankfully, there are a handful of cold places in the Philippines you and your family can visit all year round.
The ones listed above are some of the most popular, but you can definitely find other under-the-radar destinations. A bit of research and conversations with experienced travelers will definitely reveal these places.
Don't forget to secure your travel insurance and pack your travel essentials before you leave!

Sources: