Getting mobile phone insurance could be among the last things on your mind after buying a new phone. After all, you've spent so much on it already. Why would you bother paying extra for smartphone insurance?
That seemingly unnecessary cost might just become your lifesaver in the future. You might accidentally drop your phone or spill drinks on it. Worse, it could get stolen. Everyone knows how expensive smartphones are nowadays.
But then you don't want to put off buying a replacement simply because your life depends on it. More than just a communication and entertainment device, a trusty smartphone is useful for making financial transactions, navigating the road, and even getting food delivery.
Thus, having smartphone insurance makes a more practical choice than blowing your budget later to replace a damaged or lost unit.
Read More: Why Gadget Protect Isn't Exactly Phone Insurance
What is Mobile Phone Insurance?
Mobile phone insurance (also called smartphone or gadget insurance) is an optional service that cellphone owners may avail to protect themselves financially when their device gets lost or damaged. In any of these cases, the insured unit will be replaced with either a brand-new or refurbished model.
Smartphone insurance plans are usually offered to mobile postpaid subscribers who want to insure their new or existing phones. Premiums are paid monthly.
Read more: How to Find the Best Postpaid Plan for Your Smartphone
To file a claim for damage insurance for mobile, you'll have to report the incident to the telecom company or insurance provider, complete a claim form, submit the required documents, and wait for the delivery of your replacement unit. You'll also be required to pay a participation fee, which is a fixed amount paid out of pocket once you make a claim.
Read more: My Phone Got Damaged. What Should I Do?
What are the Common Phone Insurance Coverage?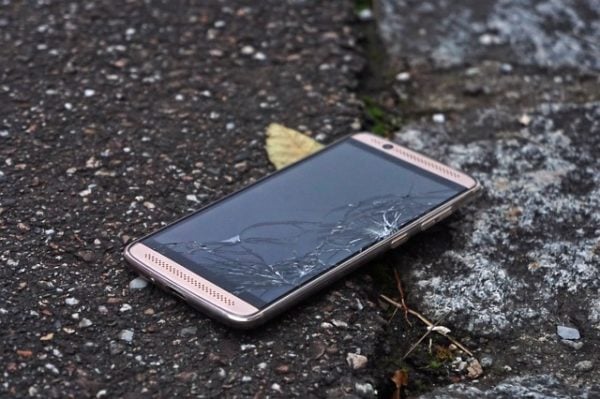 Phone insurance coverage differs in the Philippines but the following features are typically part of a basic mobile protection plan. Check with your provider for the following phone insurance features.
Accidental Damage
Did your phone suddenly fall from your lap? Or maybe someone accidentally knocked it off the table? Such incidents are considered an accidental damage. In simpler terms, accidental damage means an "unintentional one-off incident that breaks your device or its contents". Insurance for damaged mobile devices is the most common feature from different providers.
Water Damage (Liquid Damage)
Devices damaged by liquid isn't old news. It's actually one of the most common reasons behind a broken phone. Phone insurance typically covers devices damaged by water and other kinds of liquid. Make sure this phone insurance coverage is part of your plan.
Theft
Phone theft isn't something you can take control of, and that's why this coverage is significant in a mobile protection plan. Be ready to pay for a replacement fee when you file a claim due to phone theft.
What are the Available Smartphone Insurance Plans in the Philippines?
Mobile phone insurance is not as popular as other insurance types in the Philippines. You have plenty of choices of life insurance and car insurance plans—the same can't be said about smartphone insurance.
Still, a few gadget insurance programs are available for mobile phone owners. The three leading telecom providers in the country offer smartphone insurance to their customers. Also, credit cardholders may enjoy this kind of insurance for a limited time through their bank's purchase protection insurance coverage.
Globe Gadget Care Insurance
Globe postpaid subscribers can get coverage for their smartphones or tablets in case of accidental damage or loss due to theft or robbery. Accidental damage, as defined by Globe, is any kind of damage that causes malfunction or failure to operate, such as a cracked screen and water damage.
The mobile phone insurance coverage applies anywhere in the world, so the insured phone is still covered even if it gets damaged or lost abroad.
The insurance cost under the Globe Gadget Care program (1) ranges from PHP 89 to PHP 399, with a participation fee ranging from PHP 750 to PHP 4,250. Actual rates depend on whether your unit is newly bought from Globe or existing and its value or classification (low-end/mid-range/high-end). The premium is charged to the customer's monthly postpaid bill, while the participation fee is paid directly to Globe when filing a claim.
Globe Gadget Care Rates for New Gadgets
| Gadget Classification | Monthly Premium | Participation Fee |
| --- | --- | --- |
| Band 1: Low-end devices worth PHP 9,000 and below (e.g., Samsung Galaxy J1, Huawei Ascend, etc.) | PHP 89 | PHP 750 |
| Band 2: Mid-range devices worth PHP 9,001 to PHP 18,000 (e.g., Samsung Galaxy Grand Prime, Huawei Honor 3C, etc.) | PHP 179 | PHP 1,500 |
| Band 3: High-end devices worth PHP 18,000 to PHP 33,000 (e.g., Samsung Galaxy A7, iPhone 5, etc.) | PHP 299 | PHP 3,000 |
| Band 4: High-end devices worth PHP 33,000 and above (e.g., Samsung Galaxy Note 5, iPhone 6, etc.) | PHP 399 | PHP 4,000 |
Globe Gadget Care Rates for Existing Gadgets
| Gadget Classification | Monthly Premium | Participation Fee |
| --- | --- | --- |
| Non-Android, legacy, and low-end smartphones | PHP 199 | PHP 1,250 |
| Android, iPhone, and Blackberry devices | PHP 299 | PHP 4,250 |
Read More: [Battle of the Brands] Android vs iPhone: Which is the Better Smartphone?
Each smartphone insurance plan under Globe Gadget Care is good for 30 days and automatically renewed monthly until you opt out of the program via SMS.
Processing a claim takes 15 working days, which may take longer depending on the availability of the replacement unit.
Smart Gadget Shield Insurance
For new and re-contracting Smart postpaid subscribers, the Smart Gadget Shield program (2) provides coverage for accidental damage or theft of a phone or accidental death of the subscriber.
Smart defines accidental damage as any functional damage not covered by manufacturer's warranty. Cosmetic types of damage that don't affect a phone's function are not covered.
Monthly premiums under Smart Gadget Shield cost anywhere from PHP 90 to PHP 400. Participation fees range from PHP 500 to PHP 7,500. Actual costs depend on the value of the insured unit. The first 30-day coverage is free of charge.
Purchase Protection Insurance for Credit Cardholders
Another way to get mobile phone insurance, especially for prepaid subscribers, is to avail of the purchase protection insurance that comes with certain credit cards in the Philippines. Banks like Metrobank, PNB, and RCBC offer this feature on their credit cards.
Purchase protection insurance provides free coverage for theft or accidental damage to purchased items, including smartphones. It's usually short-term, lasting for up to 30 or 90 days, depending on the issuing bank. To qualify for insurance, the item must be fully charged to the credit card, whether it's online or in-store purchase and straight or installment purchase.
Final Thoughts: Should You Get Mobile Phone Insurance?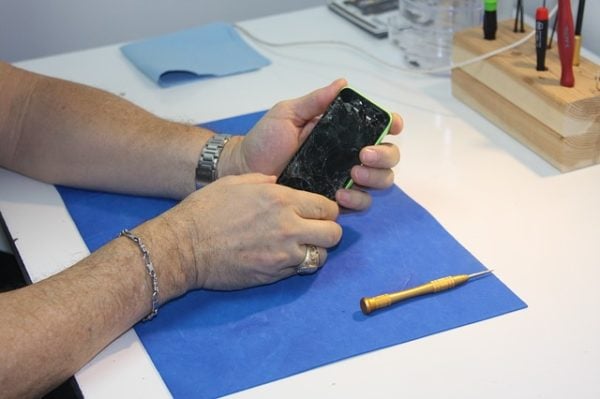 On the surface, signing up for smartphone insurance seems like an unnecessary expense. You might even be wondering if you really need to pay a fee every month for something that you won't likely need.
However, accidents can happen anytime to anything—including your precious phone. Even if you always handle your gadgets with great care, you can't control situations like a clumsy friend accidentally spilling coffee or a pet knocking over your phone.
If you compare the cost of a mobile phone insurance plan with the cost of a new unit, the former option could save you money. Insuring your phone costs lower than buying a new one. This is also true with other electronics such as laptops and computers.
Let's say you're paying PHP 400 monthly to insure your high-end smartphone. After six months of using this phone, it got stolen. Under the mobile phone insurance, you'll pay a total of over PHP 6,000 to replace the lost phone (PHP 2,400 premium + PHP 4,000 participation fee). Compare that to the cost of a brand-new, high-end model that costs over PHP 30,000.
But if you are using an older, cheaper smartphone model and have extra money to replace it when it's lost or damaged, then you're better off without mobile phone insurance.

Sources: