During the Lenten season, many Catholics fast and abstain for 40 days. Common favorites like desserts, comfort foods, and alcoholic beverages are given up, especially during Holy Week.
It's also common for Filipino Catholics not to eat meat in observance of Lent. If you love meat in your dishes, planning your Holy Week menu can be tricky. But the good news is that there are many delicious recipes for food for Holy Week that you can try, with seafood and vegetables as the main ingredients.
What is Lent?
For Catholics in the Philippines, Lent (also known as Cuaresma) is a 40-day season of prayer, fasting, and almsgiving that begins on Ash Wednesday and ends at sundown on Holy Thursday. It's a period of preparation to celebrate the Lord's Resurrection at Easter.[1]
What Can You Not Eat on Holy Week?
Because the Lenten season is about penitence, the Catholic Church sets Ash Wednesday and all Fridays of Lent as days of penance. This is to honor the sacrifices of Jesus Christ.
Under the law of abstinence, eating meat is forbidden on Ash Wednesday and all Fridays of Lent for Catholics who are 14 years old and older. However, milk products, eggs, and condiments made from meat can be eaten during the Lenten season.[2]
Exempted from fasting and abstinence include senior citizens, pregnant and nursing women, teenagers and children below age 14, and those who are very sick.
Food for Holy Week: Top 10 Ideas to Add to Your Lenten Menu
Getting your menu this Semana Santa in 2023 sorted out early on can help you focus your energies on the true purpose of Lent, which is repentance. If you still don't know what to cook or what to eat during Holy Week, here are some ideas to get you started.
What to Eat During Holy Week: Seafood Ideas
Seafood is a pretty versatile ingredient that goes well with a variety of spices and vegetables. Barring that anyone among your friends and family is allergic to seafood, there are a lot of dishes beyond the usual fried fish or sinigang that you can try.
🍲 Ginataang Tilapia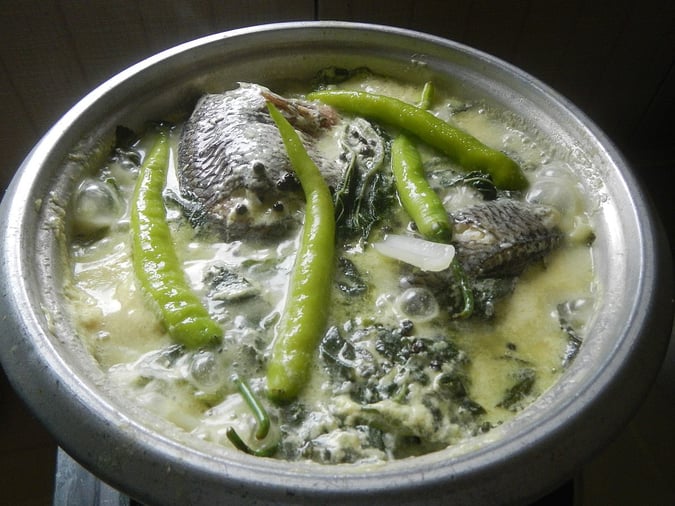 Ginataang tilapia is one of the easiest and tastiest dishes that you can prepare this Lenten season. Not only is tilapia readily available at the supermarket or fresh market, but also adding coconut milk to it instantly elevates its taste.
You can fry the tilapia first for that extra crunch, or you can cook it in the coconut milk itself. Add green chili peppers and your favorite green leafy vegetables like spinach, pechay, or malunggay.
🍲 Greek Tilapia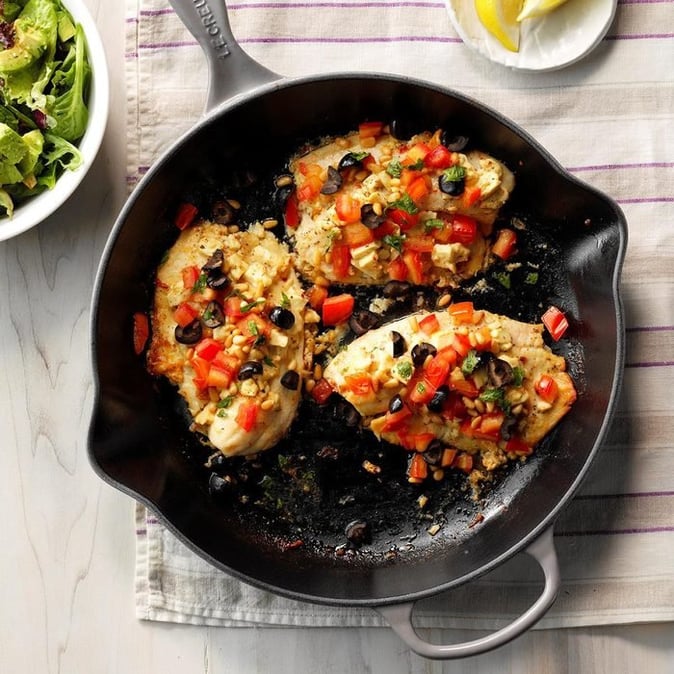 If you're tired of fried or grilled tilapia, you can make a restaurant-worthy Greek-style dish. Greek Tilapia is also very quick and easy to prepare, not to mention it's bursting with many different flavors.
To make this seafood dish for Holy Week, just cook some tilapia fillets in butter in an oven-proof skillet. Mix some milk, cheese, and egg in a bowl, and spoon the mixture on the tilapia filets before sprinkling them with some chopped tomatoes, pine nuts, and olives. Bake them for 15 to 20 minutes or until the filets flake easily with a fork.
🍲 Halabos na Hipon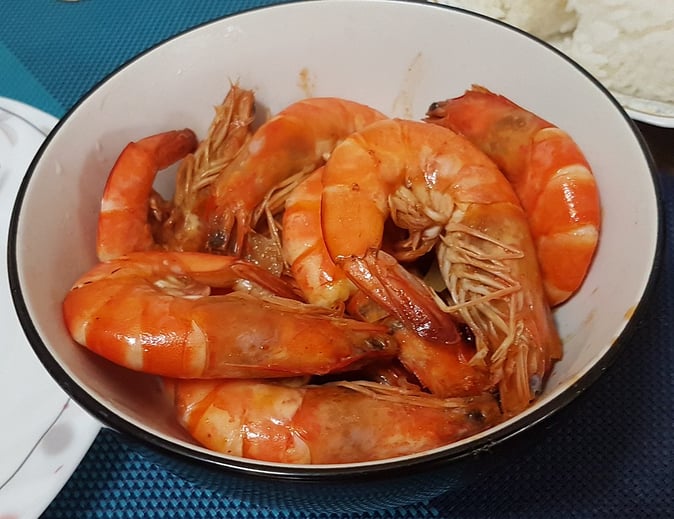 Want food for Holy Week that's delicious but simple to cook? Add halabos na hipon to your menu. All you need are good-quality shrimp, a little bit of salt, and some water. That's it!
Of course, you can always put your own spin on this beloved seafood dish. Instead of using water, you can use lemon or lime soda as a substitute. Add some garlic powder, too, for that extra bold flavor.
🍲 Baked Salmon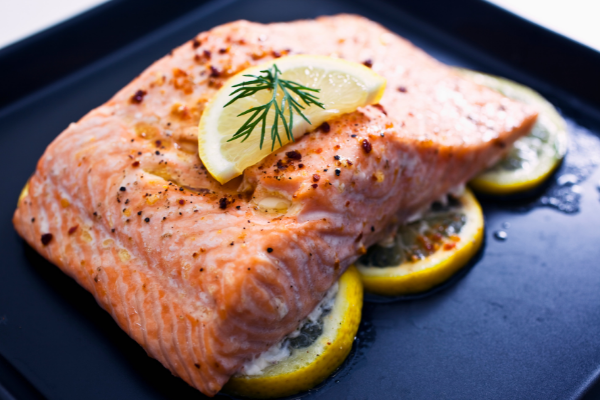 This is another seafood dish for Holy Week because it's tasty and so easy to make. Just make sure to buy salmon fillets, so you can easily prep them and slip them in the oven.
A baked salmon dish is also perfect for busy people who have no time to cook. Just squeeze some lemon juice; sprinkle with salt, pepper, and minced garlic (or any other spices you prefer); add a slice of butter; and then put in the oven for 15 minutes. Voila! You've got flavorful food for Holy Week.
🍲 Adobong Pusit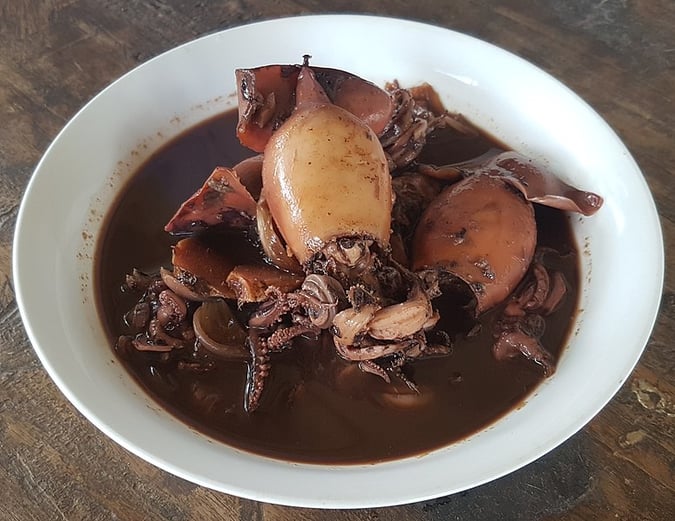 If you can't have adobong manok or adobong baboy this Holy Week but love adobo, then you can have adobong pusit instead. Like the traditional adobo, this dish is made of squid stewed in vinegar, soy sauce, garlic, and yes, squid ink. Its sauce alone will make you come back for more.
🍲 Seafood Kare-Kare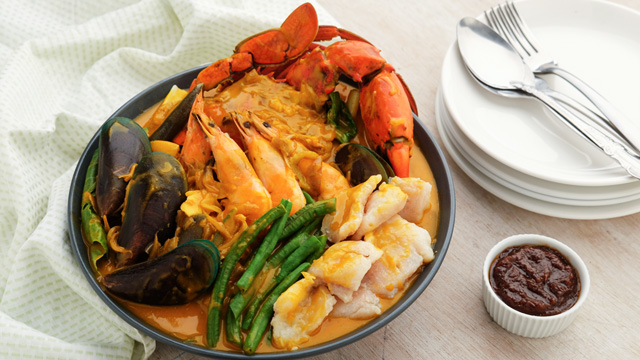 Another interesting Holy Week food you can try is seafood kare-kare. It's just like the traditional kare-kare, but it uses fish instead. It's pretty much what you'd expect: a dish slathered in peanut sauce, eaten with bagoong, and absolutely delicious. Try out other healthy variations that call for squid, taba ng talangka, and tahong.
Related:
What to Eat During Holy Week: Delicious Vegetable Dishes
For families with picky eaters, convincing them to eat vegetables from the Holy Week food menu you'll prepare will feel like another form of penance. But if you level up your veggie dishes, you might be surprised. Picky eaters and even non-veggie lovers might enjoy them, too.
🎍 Mushroom and Spinach Lasagna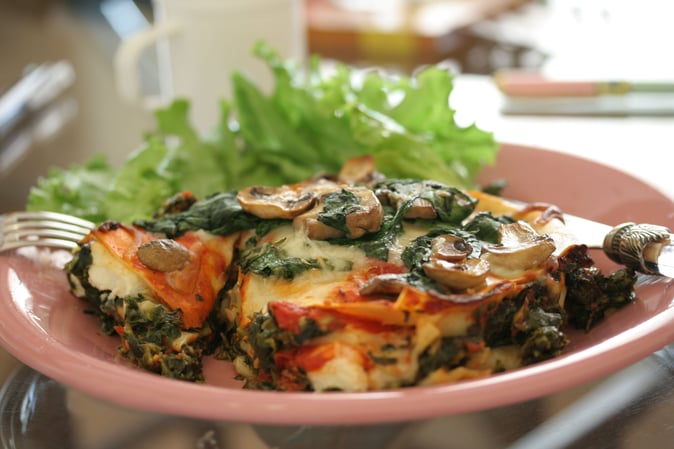 This no-meat version of lasagna is a popular vegetarian dish. But for the Lenten season and dealing with finicky eaters, this is a winner. Who doesn't love lasagna, right?
Using meat alternatives like mushrooms will still produce a delicious pasta dish that both kids and adults will love. Throw in some spinach (and other green leafy veggies) to make it a healthy, guilt-free food for Holy Week, too.
🎍 Eggy Veggie Bake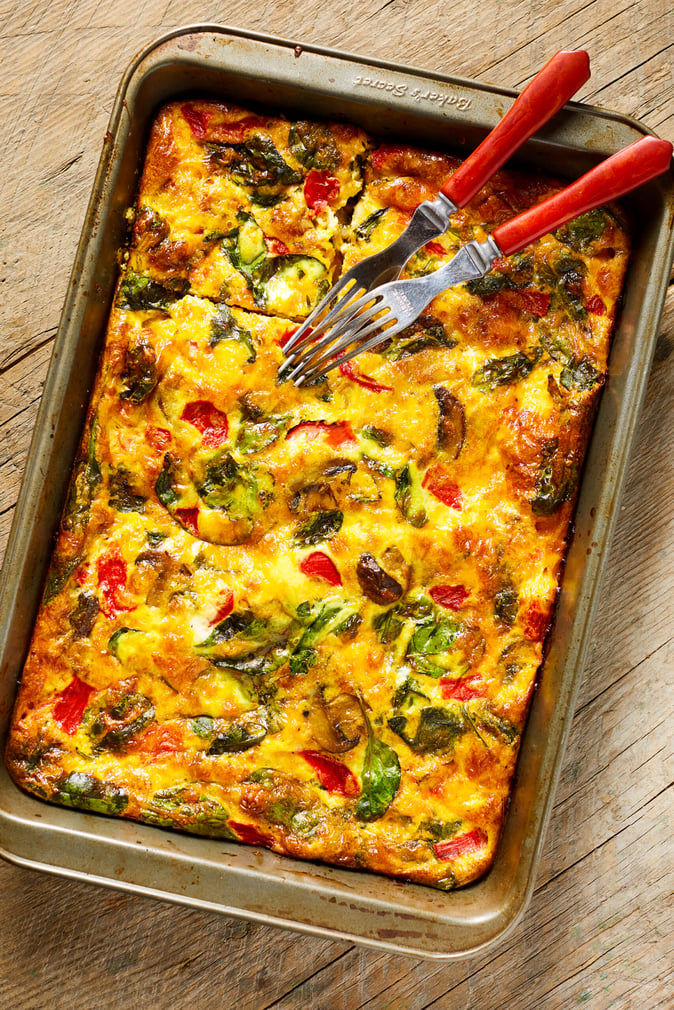 This dish is easy to make and can feed a lot of people, which is perfect if you have a family gathering this Holy Week. You can serve it not just for breakfast but also for lunch, merienda, and even dinner, depending on how you tweak it with your preferred veggies.
It looks like a very fancy dish, but it takes only 10 minutes to prepare and about 40 minutes to cook.
🎍 Broccoli Tempura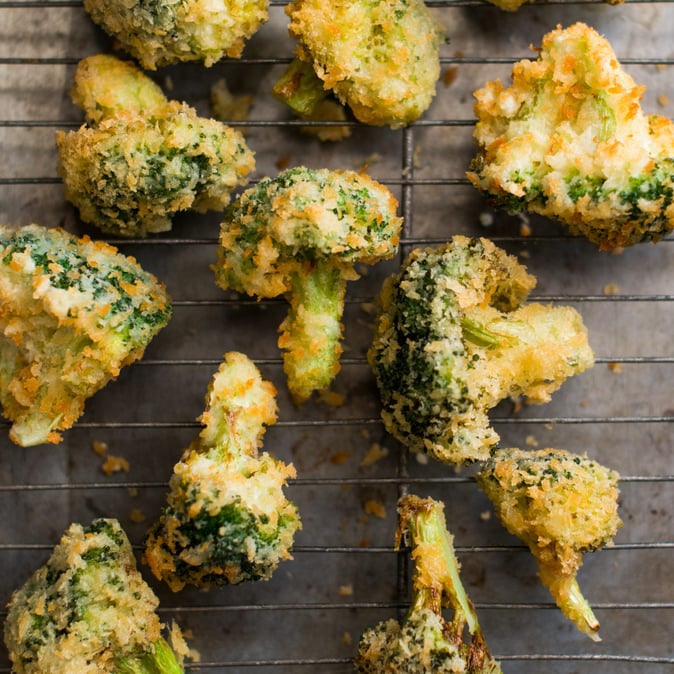 This tempura recipe may not be as delicious as the shrimp tempura, but it's one of the delicious and healthy Holy Week food ideas. The broccoli is cooked in a batter and then deep-fried so that it's crispy and fluffy.
If you prepare a dipping sauce that's just as yummy, even those who don't love broccoli will enjoy this dish!
🎍 Ginisang Ampalaya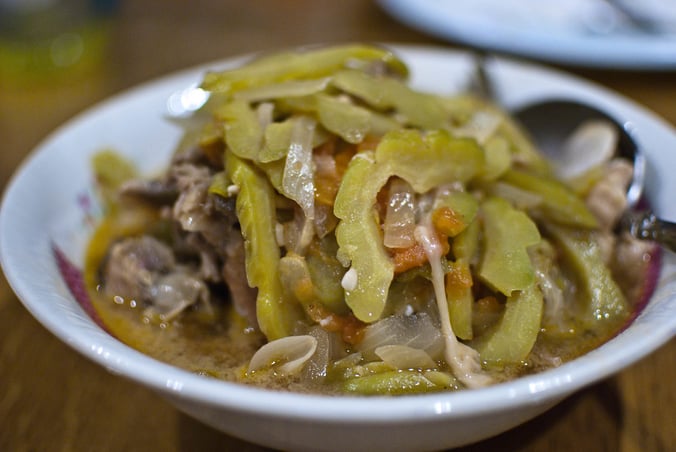 There's no need to be bitter when talking about ginisang ampalaya (sautéed bitter gourd). It's a tasty, nutritious dish that also makes a perfect food for Holy Week. If you can't stand ampalaya's bitter taste, there's a hack that you can do.
Cut the ampalaya in half, lengthwise, and then scoop out the seeds and the pith in the middle. Slice the ampalaya into bite-sized pieces and add a generous amount of salt. Mix it well and leave it for around 30 minutes to allow the salt to draw out the water in the ampalaya.
After that, you can saute it in garlic, onions, and tomatoes, and then add some whisked eggs. That's it!
See also:
Final Thoughts
This Semana Santa in 2023, you can go with the standards of home-cooked meals. They're always good and familiar, plus you can never go wrong with a great chopsuey or fried fish with some stir-fried vegetables.
But you can also try some of these ideas for food for Holy Week throughout the Lenten season. Feel free to experiment and see what you can come up with in the kitchen!

Sources: