You can't deny that the internet is a necessity. You heavily rely on it everyday—from running your business to booking those flight tickets. A lagging connection can greatly affect your productivity and ultimately bring some of your important affairs to a standstill.
Slow internet speeds aren't always the fault of your internet service provider (ISP). Sometimes, they stem from poor bandwidth performance. So how should you tackle this problem?
Let this article be your guide on how to control bandwidth.
What is Bandwidth?
Bandwidth refers to how much data a network can transfer, which is measured in bits per second or bps.[1] In simpler terms, it is the capacity of your internet connection.
An internet connection with a bigger bandwidth can transfer files quickly. Meanwhile, if your connection has a lower bandwidth, expect a sluggish movement of data.
What's Eating Your Bandwidth?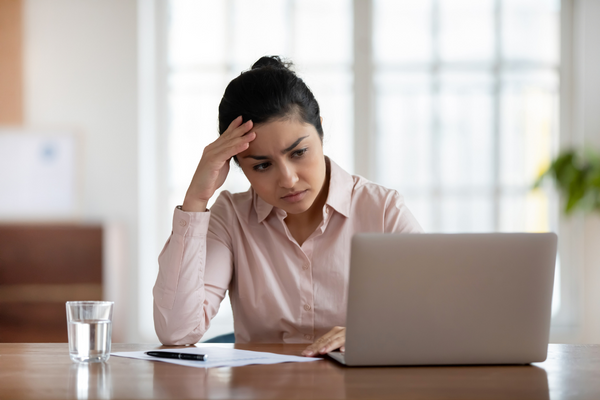 Are you wondering, "What's eating my bandwidth?" Here's a list of what uses the most bandwidth:
Large uploads and downloads, including device updates and system back-ups

Peer-to-peer (P2P) sharing, such as torrent

Streaming services, such as Netflix and YouTube

Video calling apps, such as Zoom, Skype, and FaceTime

Cloud applications, such as Dropbox

Game updates

Extended web browsing

Malware
Read more:
Why Do You Need to Learn How to Control Bandwidth?
Learning how to control bandwidth will reduce the congestion in your network. In turn, you'll be able to maximize your internet connection. Below are some of the benefits of managing bandwidth usage.
✔️ A Faster Internet Speed Increases Productivity
With a faster internet connection, you'll get things done quickly. You can easily access files in the cloud and share them with your colleagues. A bandwidth that works properly also benefits your business, as it facilitates timely communication with your clients and suppliers.
✔️ It's Easier to Stay Connected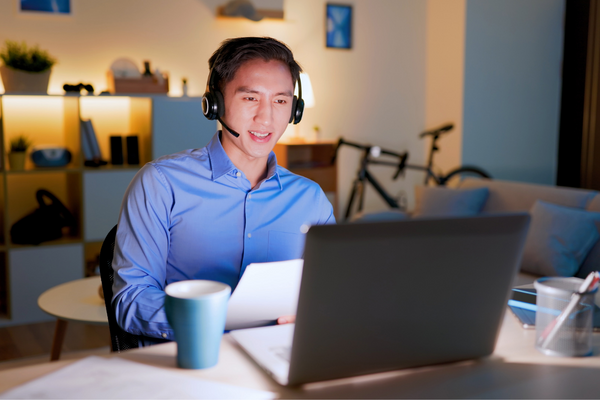 If there are no bandwidth hogs, you can easily access your social media apps. You can share your pictures and videos with your family and friends in no time. For video calls, a more stable internet connection will ensure smooth and lag-free conversations.
✔️ Your Entertainment Won't Get Interrupted
Binging on your favorite K-drama should be a relaxing activity. Imagine watching a pivotal scene, only for the video to freeze. Managing bandwidth usage will help in allocating enough data for streaming purposes.
✔️ It Prevents Stress
How many times have you screamed at your screen because the website is taking ages to load? Sometimes, the solution to connectivity-related stress is learning how to fix bandwidth.
Read more: Getting a Converge Internet Plan: Find the Right Plan with This Guide
Tips on How to Control Bandwidth and Optimize Internet Speed
Do you know how to check how much bandwidth is being used? Learning how to control bandwidth is actually pretty simple. Check out the following ways to fix bandwidth overload:
👉 Use Your Router's Bandwidth Control Feature
How to improve network bandwidth? You can modify your connection's traffic quota by tinkering with your router.
With your router's Quality of Service (QoS) feature, you can choose which traffic to prioritize. For instance, if you're constantly using video calling services for client meetings, you can prioritize its traffic over other online activities.
There are also routers that allow you to prioritize traffic to specific devices. For example, you can configure your router to let your laptop receive more bandwidth than your smartphone or tablet computer.
👉 Limit the Number of Devices Connected to Your Router
The number of devices connected to the router affects bandwidth usage. One obvious solution to certain bandwidth problems is limiting the number of devices connected to your network.
If you're a parent, you can schedule your kids' screen time, giving you enough time to enjoy a faster connection for work. If your other devices are online, just turn off their access to the web for a while. Make sure that your router has a password—you may be unknowingly giving away free WiFi in your neighborhood.
👉 Reboot Your Router
Sometimes, your router's bandwidth performance suffers due to cached data. Give your router a fresh start by rebooting it. Doing this will remove the unnecessary data stored in the device, ultimately freeing up more bandwidth.
👉 Check Your Devices for Malware
Certain types of malware can hog your network's bandwidth. Run a thorough scan of your system to see if there are malicious programs and files installed on your device.
Use a reliable antivirus to do away with infections. Among the best antivirus software are Bitdefender, Norton, Kaspersky, Avast, and ESET.[2]
Moreover, see to it that your antivirus is updated regularly. That way, you have the assurance that your software is performing at its best.
👉 Check the Apps in the Background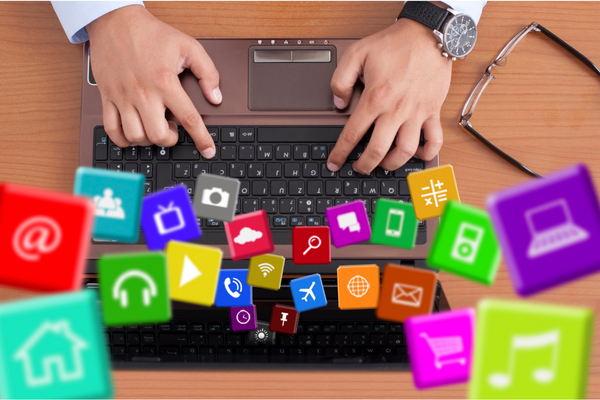 You may not realize it, but the applications you always leave running in the background actually consume some bandwidth. Close the applications you don't actually need at the moment. This tip on how to reduce bandwidth usage applies to both computers and smartphones.
👉
Limit or Turn Off Automatic Updates
Some updates are annoying, especially when they keep you from using your device. Here's another annoying thing about them: they consume bandwidth.
Thankfully, you can turn off those pesky automatic updates. On some devices, you can even decide how much bandwidth should be used for downloading updates.
👉 Use a VPN
Sometimes, your ISP may limit your internet connection's bandwidth. This action is called bandwidth throttling.[3] There are some occasions when the ISP reduces traffic for people with activities using a lot of bandwidth, such as video streaming.
You can get around this issue by installing a virtual private network or VPN. A VPN acts like a tunnel between your device and the internet. With this setup, your traffic is encrypted, protecting your data and privacy from hackers and even your own ISP.
With a VPN in place, your ISP won't see your traffic. In turn, they won't be able to curb your bandwidth based on your activity.
Some of the highest-rated VPNs out there are ExpressVPN, NordVPN, and ProtonVPN. Keep in mind that VPN services come with a fee.
👉 Use Lighter and More Efficient Apps
Lighter versions of mobile apps exist to accommodate users with small storage. But they're more than just that. These apps are actually efficient if you want to learn how to control bandwidth usage.
So, if you want to learn how to control bandwidth for your smartphone, opt for the app's "lite" version. While you're at it, uninstall bandwidth-hogging apps you aren't using anymore.
Final Thoughts
Internet connectivity is important in this day and age. To make sure your connection is fast and stable, you need to learn how to control bandwidth. This may mean being more conscious of how you use the data allocated to you.
If the measures above don't work, your needs have probably outgrown your bandwidth—in which case, you may need to upgrade your internet.

Sources: