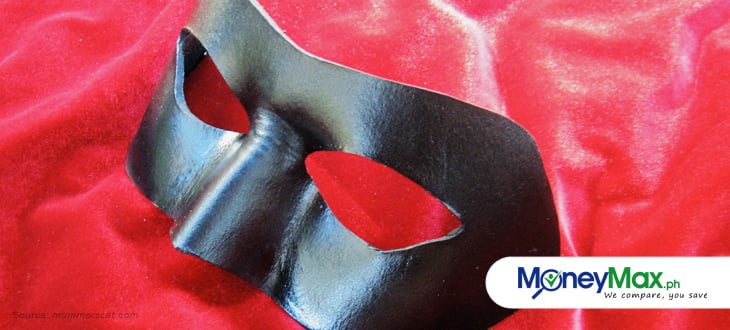 Planning a Halloween party? Whether it's for the office or at home where you expect kids to come knockin' decked out in costumes, here are nine Halloween party ideas that will help you save time and money:
Easy to Make Halloween Decors
What's a Halloween party without the decors? While it's always advisable to prepare for a party with a lot of time ahead, a lot of us only have a few days to prepare for the party! Try these super easy Halloween decors to give your party that special Halloween look!
Spooky Candle Holders
You probably have a bunch of used glass jars such as old peanut butter jars or mayonnaise glass jars lying around the kitchen. Clean these up, get some gauze and wrap these around the jars. Splatter some fake blood on the gauze, put a tealight candle in it and you've got a cool little candle holder that looks like a mummy! You can also wrap the jars with a thin orange paper and draw pumpkin faces on them for variety. These spooky candle holders make great table centerpieces.
Giant Spider Web
It's easy to make a giant spider web using a long piece of rope. What's great about this décor is that you can make a huge one so you can cover a big wall with just one of these decors. BowMaster has an instructable for making agiant spider web[1] using just yarn and of course scissors to cut the yarn.
Print Out Spooky Family Pictures
For the house party, print out spooky family pictures from the Internet and replace your family pictures with your printouts for the party. Printing out these pictures can be a quick way to decorate your house if you're pressed for time.
Cut-Out Bat Ceiling Hangers
All you'll need are strings and black poster paper. Cut out several bats and use strings to hang them on your ceiling. You can also use the cutouts to decorate your walls!
Affordable Halloween Party Food
Hold a memorable Halloween party by serving some Halloween-themed food! You don't have to go outside the ordinary party fare, but with a few twists, you'll transform any ordinary treat to suit the occasion.
Ghost Lollipops
Candy and Halloween go together especially if you're expecting kids to come knocking on your door or your office cubicle for trick or treat. Wrap a white tissue paper around a lollipop and tie it with a short piece of string. Sraw spooky ghost faces on the tissue with a marker. And just like that, you've got cute ghost lollipops that kids and kids-at-heart will enjoy getting!
Pizza Fingers
When you order pizza for the party, ask the restaurant to deliver it unsliced. When you get the pizza, slice it in half and cut little finger-sized bars on the pie. Add triangle-shaped cuts of bell pepper on one end to look like fingernails and now you have creepy "fingers" to serve your guests! This gives a whole new twist to the word "finger-food."
Spooky Halloween Drink
A Girl and a Glue Gun has a tutorial for a quick Halloween party drink to serve to your guests. All you'll need are Sprite, Nerds (the candies), and ice. Put some green Nerds into a cup and add Sprite, the candy will make the drink turn green and you could add candy eyeballs to the mix to make it creepier.
Halloween Party Games
Games can liven up any party so try these simple games for your upcoming Halloween party!
Halloween Picture Scavenger Hunt
All of your guests will probably have their own camera or their smartphone and they can use this for a scavenger hunt game where they will have to take a picture of the things on your list. Create a list of 10 things that they need to take a picture of like "a Halloween Witch" or a "Pumpkin" and then the first one to come back to you and shows you all of the pictures on the list wins a special prize!
Guess What's In the Box
Here's a simple game that will freak out your guests! You will need three to five boxes for this game. Cut a small hole at the top of the box that is big enough to fit a hand. Put "scary" things like a fake snake or fake rat or spider in the box and have your players guess what is in the box. Just make sure that the other players are in another room where they will not hear the first player's guesses. First one to guess the most number of mystery things correctly will win a prize.
You don't want to be caught unprepared during Halloween. Get in the spirit of the occasion and have fun with family and friends with these budget-friendly party ideas sure to impress.
Source: