Getting your friends together is like herding sheep. Instead of needing a pen to keep them rounded up, what you need is a destination--something you can all visit and enjoy.
While catching the latest movie and going somewhere relaxing are usual for most barkadas, you can never run out of places to visit that are just a few hours drive.
Here are seven cheap barkada destinations that you can head to:
Breakout Philippines

An offshoot of the Outbreak Manila marathon series, Breakout Philippines[1] is a place you can go to if you want to experience a few thrills. Their rooms feature zombies and other supernatural phenomena that you should break out of in 45 minutes or less.
Rates for five people and above are PHP 400 per head. Breakout adheres to a strict schedule, so if you book, make sure to be there on time.
Where to Find Breakout Philippines:
Ground floor, Paragon Plaza, Reliance St. Corner EDSA, Mandaluyong City
2nd floor Serendra, Taguig City
315 Katipunan Avenue, Quezon City
2nd floor The Block, SM City North Edsa, Quezon City
3rd floor Greenbelt 5, Makati City
2nd floor Alabang Town Center, Alabang, Muntinlupa City
Contact:
Email support@breakout.com.ph or call 0927-2571602 for Globe and 0928-8214531 for Smart.
Mystery Manila

If Breakout specializes in the thrill of escape, Mystery Manila[2] is all about, well, mysteries. Here, you need to solve the mystery of a room in an hour or less or else it's game over.
Rates in Mystery Manila are also PHP 400 per person for five people and above. You'll also be best served by booking your barkada ahead of time.
Where to Find Mystery Manila:
2nd floor G. A. Yupangco Building, Jupiter Street, Makati City
3rd floor Century City Mall, Makati City
3rd floor Ayala Malls The 30th, Meralco Avenue, Ortigas
Unit 9A, JW Plaza Building, 195 E. Rodriguez Jr. Ave (across Eastwood)
Contact:
Call (02) 501-2824 or 0917-5820808 for bookings and inquiries.
Nuvali Republic Wakepark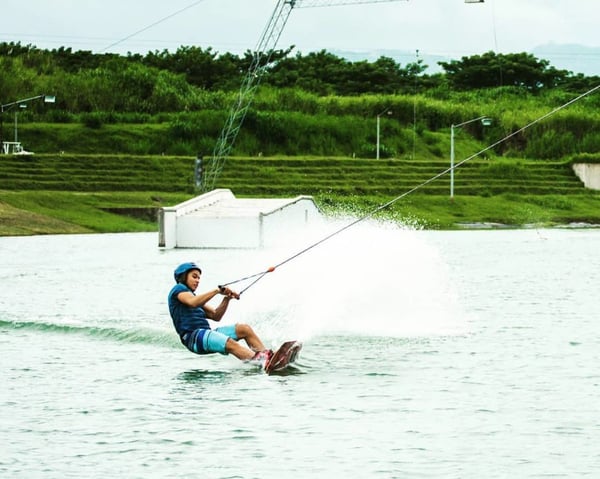 If you and your friends would rather take on the brave outdoors over the pulse-pounding craziness of a mystery (or zombies), maybe wakeboarding at Republic Wakepark is for you. It offers plenty of thrills, and Laguna is rarely as beastly hot as Manila.
Board rental is free at the beginners' area but rental for 8 hours is PHP 1,500 per person, along with an 8-hour day ride pass worth PHP 995. Perfect for those days when you just want to get out and try something new.
Where to Find Nuvali Republic Wakepark:
West Diversity Boulevard Nuvali, Calamba, 4027 Laguna
Contact:
Call them at (02) 864-0402.
Read more: Compare Online for Car Insurance Quotes in the Philippines
LazerXtreme

If you aren't interested in getting splattered with paint, there's always laser tag. However, note that if paintball gives you a better range of vision, you'll be running (or sneaking) around in a neon-lit arena when you all go head-to-head at LazerXtreme.
LazerXtreme rates start at PHP 190 for your first game on a weekday (Monday to Thursday) and PHP 220 on weekends (Friday to Sunday). Group packages are available as well.
Where to Find LazerXtreme:
4th floor Market! Market!, Fort Bonifacio, Taguig City
Contact:
Phone them at (02) 856-6467 or 09176091619
Gandiva Archery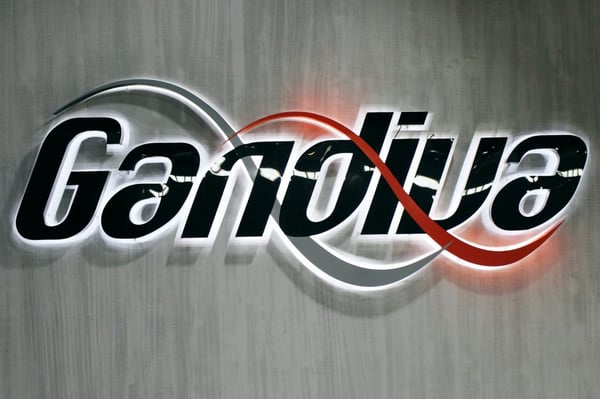 Want to go Katniss or Legolas with your friends? Then head down to Gandiva's Archery[3] ranges. You can try your hand at shooting targets with a compound bow and have a little food after–best not to try re-enacting that scene from Brave, though. Arrowland is open from 10AM to 10PM and prices start at PHP 675 for 75 arrows.
Where to Find Gandiva Archery:
126 Pioneer Street, Mandaluyong City
5th floor SM Mega Fashion Mall, Mandaluyong City
2nd floor SM City North Edsa, Quezon City
4th floor Adventure Zone, Gaisano Mall, Davao City
Contact:
Call them at (02) 616-5077 or (02) 636-7754
Parkour at Ninja Academy

Have you ever wanted to be like Ezio or Altair from Assassin's Creed and rain death from above? Now you can, sort of. Head down to Ninja Academy[4] with your friends for a few parkour and free running lessons. Other classes here include Kenjutsu.
Rates at Ninja Academy start at PHP 450 to PHP 600, depending on the class you want to take. You can choose from parkour, calisthenics, and tricking, among many others. Memberships are also available for those interested in further lessons.
Where to Find Ninja Academy:
2nd floor Industria, Circulo Verde, Calle Industria, Bagumbayan Libis, Quezon City
Contact:
Email them at info@ninjaacademy.ph or call them at 0917-14NINJA (64652)
Ludo Board Game Bar and Cafe

If you and your friends have ever been a little curious about all these little tabletop games--and you'd like to eat at the same time--why not head to Ludo Board Game Bar and Cafe[5]? While no general rates apply, purchase of a specialty drink or dish (starting at PHP 150) lets you play with any of the available board games. And if you happen to fall in love with a particular game, you can purchase it providing that they have one in-stock.
Where to Find Ludo Board Game Bar and Cafe:
26 Scout Torillo Street corner Scout Fuentabella, Quezon City
38 Jupiter Street, corner Planet Street, Brgy. Bel-Air, Makati City
Contact:
Quezon City branch: +6326899322
Makati branch: +6328107125
Read more: 7 Travel Destinations in the Philippines You Can Visit in the New Normal
Final Thoughts
If you and your friends want to plan a weekend together, these are just a few cheap barkada destinations to get started. Think of your budget and determine where that amount can take you. There are many places, even beaches, to visit around and nearby Metro Manila. Plan as a group and enjoy your well-deserved break!

Sources: