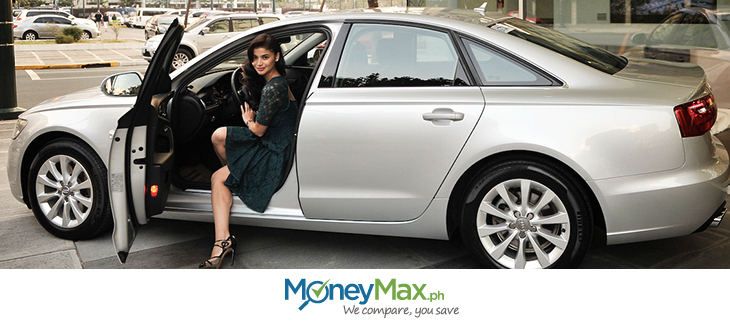 We've got a lot of high profile celebrities—most of them, filthy rich. Some of them, on the other hand, are car enthusiasts and are really passionate about driving. MoneyMax.ph are huge car fans so we decided to look at the cars famous celebrities drive. From what we've seen, a lot of actors seem to choose their cars according to form and function! Who says you can't be stylish while driving an SUV anyway?
Maja Salvador: Isuzu Mu-X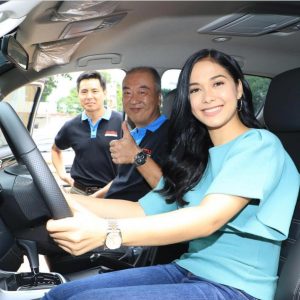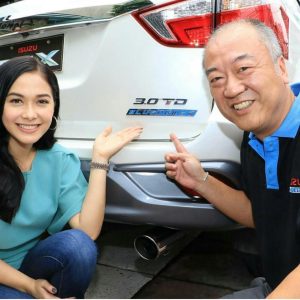 Maja Salvador drives this classy and badass-looking Isuzu Mu-X. Jampacked with features like a four-cylinder in-line Blue Power diesel engine with turbo intercooler, it is undoubtedly one of the most powerful SUVs one can have. This ride was part of the endorsement deal she got from the brand last October 2017. Coincidentally, that deal happened on her 29th birthday. Pretty cool, huh?
Doug Kramer: Hyundai H350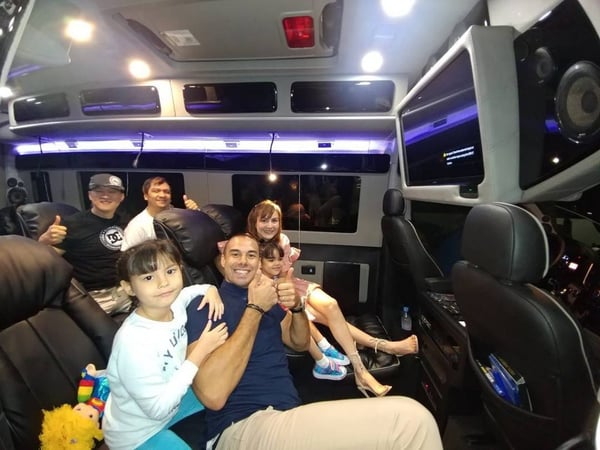 On June 2017, Doug Kramer got his family van, a Hyundai H350, set up to include captain seats, a smart TV, and sound system for their on-the-road viewing pleasure. The said car customization was done by Atoy Customs and Mickey's Autosound. Atoy Customs is also known to have customized vehicles for other celebrities like Liza Soberano, Kim Chiu, and Manny Pacquiao.
Anne Curtis: Audi Q5 and Audi A3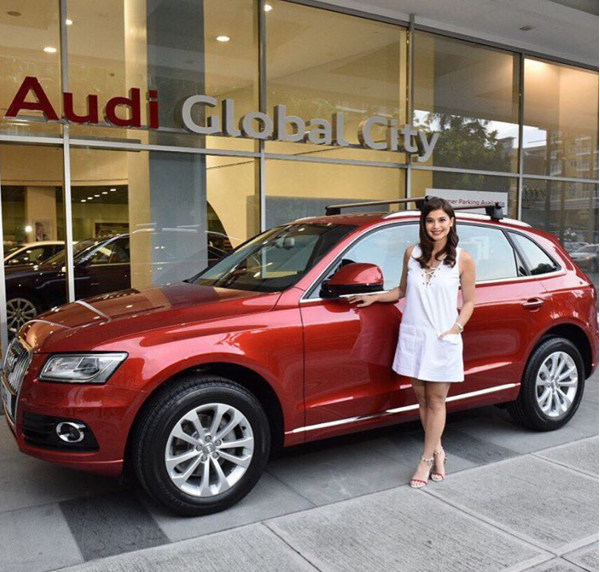 Last November 2014, Christmas came early for Anne Curtis since she drove off with an Audi A3 1.8 TFSI which was dubbed as the safest car and the 2014 World Car of the Year. There are also constant occasions where she drives other Audi models since she was the official ambassadress of the brand.
Read more:
Georgina Wilson:

Jaguar F-TYPE Coupé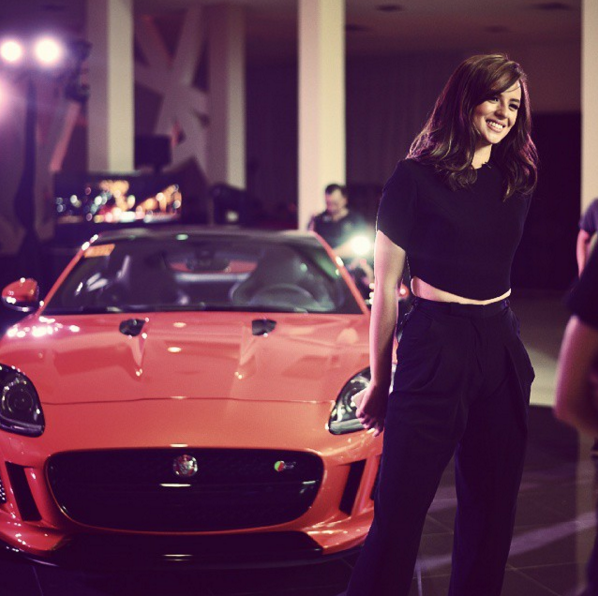 It girl Georgina Wilson can't just drive a car not as fierce as her, right? This may be the reason why she chose to get on the road with a Jaguar F-TYPE Coupé. "This is the Jaguar for the young generation," declared Wellington C. Soong, Jaguar Cars Philippines (JCI) Chairman and President at its launch last September 2014.
Read more: First Time Driver? Here's How to Get the Right Car Insurance for You
Isabelle Daza: Aston Martin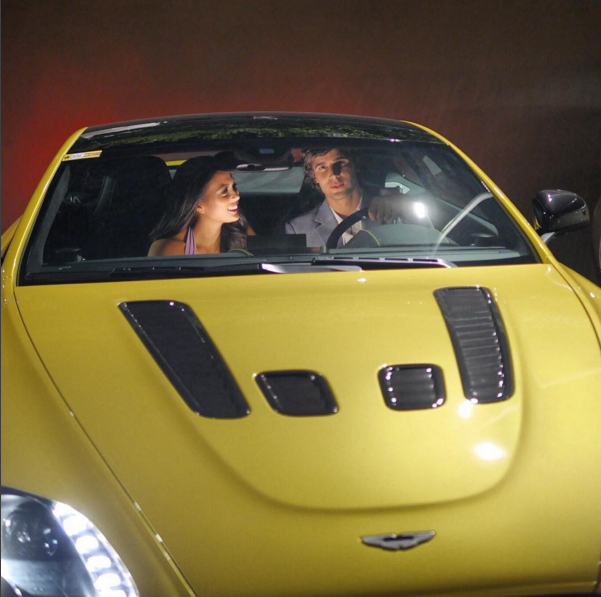 Isabelle Daza may have fallen in love with Aston Martin Rapide S when she was driven to the Star Magic Ball 2015 with Iza Calzado. Who wouldn't, right? It would just be fit to have her ride with her husband Adrienne Semblat with her newfound ride preference.
Manny Pacquiao: Ferrari 458 Italia, Porsche Cayenne Turbo, Mercedes SLK, Lincoln Navigator, Mitsubishi Pajero V6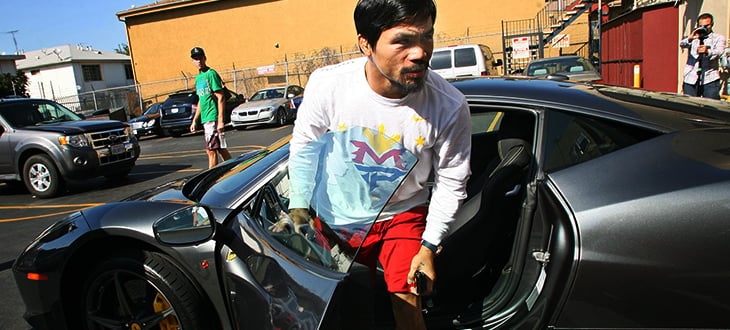 From the shortlist of cars Pacman owns, it seems like he likes SUVs and sports cars. However, our favorite is definitely the Ferrari 458. Manny has the beautiful two-seater Ferrari in sleek black. The 458 Italia can go from 0 to 100kph (62mph) in 2.9 seconds, and its top speed is 325kph (202mph). It was designed to be aerodynamic, with input from Michael Schumacher himself. Definitely a great sports car anyone could own, we can't really blame Manny for his choice. If we were famous boxers, we'd get the Ferrari 458, too.
Dingdong Dantes: Maserati GranTurismo
Yes, hottie Dingdong Dantes has an equally hot car: the two-door, four-seater Maserati GranTurismo in black. Italian luxury car manufacturer Maserati only produces about 15,000 vehicles worldwide each year, so owning one is really a treat. The GranTurismo's top speed is at 285kph (117mph), and can reach 0 to 100kph in 5.2 seconds—not that bad considering Manila's congested streets. In an interview, Dingdong Dantes said that yes, his girlfriend-now-wife Marian can drive his car. Now that's true love!
Read more: Car Essentials List for Women: What to Keep in Your Car So You're Safe and Comfy
Marian Rivera: Mercedes Benz GLK 220
Not to be outclassed by her husband, Marian Rivera owns a Mercedes-Benz GLK Class compact luxury SUV. Let's just say that it's more than just a gorgeous SUV—it's also great for family! It's called a GLK because it's an off-road SUV (in German, it's called "geländewagen," which is where the G comes from), and it's a luxury car, where it gets its L. It has a K because it is the more compact version of the Mercedes-Benz GL line. Marian's GLK 220 boasts a 2.1L I4 turbo engine, and a state-of-the-art security system.
Aljur Abrenica: Dodge Challenger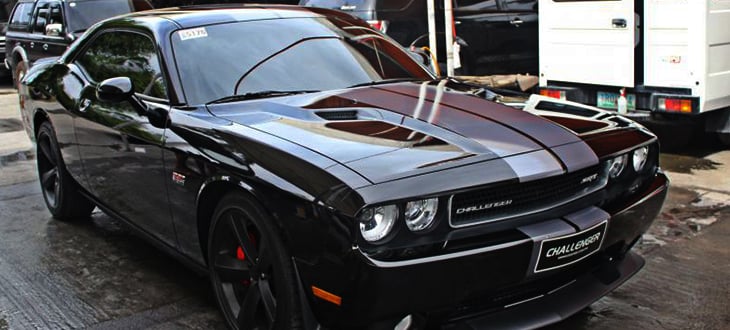 Most guys name their cars after girls, but not Aljur Abrenica. His sleek, classic muscle car is a Dodge Challenger named Zero. How's that for a cool car name? Aljur's Challenger is the SRT8 392 model, which includes a 470-hp 6.4L SRT9 Hemi V8 engine, and really good suspension. It is the first car he bought with his hard-earned showbiz money, and when the movie Fast and the Furious 6 premiered in the country, Vin Diesel and the rest of the cast borrowed Zero for some fast and furious driving.
Enrique Gil - Dodge Nitro, 2009 Chevrolet Camaro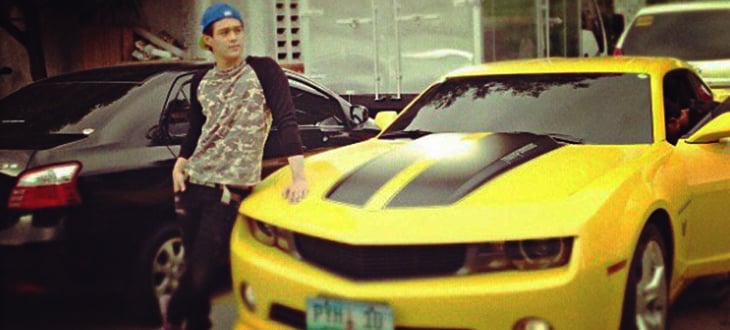 One of the more recent generations of young actors, Enrique Gil bought a red Dodge Nitro with his first earnings as an actor! He mentioned that it was an early present to himself, and it's such a well-deserved present, too. The actor also has a 2009 Chevy Camaro, which he bought from Phil Younghusband.
What makes this Camaro special? It's the exact same model Camaro as Bumblebee in the Transformers movies! It even has the sleek black racing stripes on the hood! The "Bumblebee Camaro" has a 304-hp 3.6L V6 engine, but it has not been known to transform into everyone's favorite Autobot just yet.
There you have it, some of the most famous Philippine celebrities and their cars. With a little hard work and a lot of determination, you too can have your very own luxury or sports car. But luxury or no luxury car, don't forget to get a comprehensive car insurance.
Photo Sources: Manila Bulletin, Audi PH IG, Doug Kramer's IG, Maja Salvador's Unofficial Facebook Page, Jaguar PH IG, Jeff's OffRoad
Need car insurance? A credit card? Or a loan? Moneymax got you covered. Check our products to know more.