Nowadays, the job market requires seekers to have more than a college degree. You need to bring something different to the table to have a shot at a coveted role. Thanks to technological advancements, you can now acquire additional skills online, helping you have a competitive edge. However, these online courses typically don't come cheap.
You don't have to worry though! The Technical Education and Skills Development Authority's (TESDA) online program lets Filipinos take online courses for free. Keep on reading to learn how to enroll in any of TESDA free online courses and what classes are available.
What is TESDA?
Established in 1994, TESDA is a government agency that manages and supervises technical education skills development in the Philippines. The agency's goal is to develop the Filipino workforce with world-class competence and positive work values. TESDA also aims to provide quality technical-educational and skills development through its policies and programs.
TESDA currently offers various programs and services to Filipinos who want to gain new skill sets. Some of these programs are the following:
Technical-Vocational Education Training (TVET)
Private Education Student Financial Assistance (PESFA)
Special Training for Employment Program (STEP)
In 2012, TESDA also launched its online program to provide online education to those who want to acquire new skills.
TESDA Online Program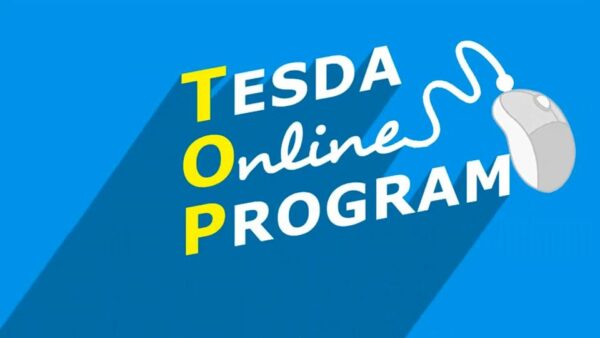 The TESDA Online Program (TOP) offers free online courses to make education more accessible to Filipinos. The program is created for students, out-of-school youth, unemployed adults, local and overseas workers, and professionals who would like to take TESDA courses at their own pace. Learners can take the course in their own time and at the comfort of their homes. There is no age requirement for the free courses, but students must at least be computer literate.
As of 2018, TOP has 1.2 million registered users. More than 400 thousand of these users have completed over 68 online courses, with around 800,000 students enrolled online. These numbers are growing every day, especially during the nationwide quarantine[1].
You can get a certificate of completion once you finish a TESDA online course. However, if you want to earn a National Certificate, you need to take a face-to-face examination given by a TESDA assessment center.
Read more: Best Personal Loans to Apply For in the Philippines
Benefits Of Taking TESDA Free Online Courses
Taking a TESDA's online course has many advantages. Some of these are:
It's free. TESDA's online courses are free for anyone who wants to learn a new skill or enhance their knowledge. You can take as many courses as you like without paying the tuition fee. Because you don't have to go to a physical classroom, it can also help you reduce the amount spent on transportation and food.
You can learn various skills. There are over 60 TESDA free online classes. You can take as many classes as you want. If you have the time, you can enroll in courses simultaneously or one after the other, depending on your schedule. Try taking a course in cookery, entrepreneurship, or tourism, among others.
It helps widen your job prospects. In today's competitive job market, employers seek various skills in potential employees. A college degree may not be enough to stand out. Online courses can help give you an edge and widen your job prospects. They can also develop your competitive skills required for a job.
You don't have to commute. Commuting can be tiring, especially during rush hour. It's also unsafe now that we're still on quarantine. TESDA's free online courses can save you the hassle of battling through the traffic. You can learn online, even during extreme weather conditions. Missing a lecture or exam won't be a worry anymore.

You can study at your own pace. With a TESDA free online course, you won't have to attend a three-hour lecture if you don't want to. Also, you can study at your own pace, anytime and anywhere you want as long as you have a computer and internet connection. This allows you to focus on lessons you may find difficult and breeze through easier ones.
Learn at the comfort of your own home. Online courses don't require you to wear school uniforms. You can wear your usual clothes while learning at home—yes, even your PJs!
It can improve your self-discipline. A traditional classroom requires you to follow specific schedules and rules. You also have to work around deadlines and prepare for incoming exams. With TESDA free online courses, you need to motivate and discipline yourself. Otherwise, you may find it hard to finish a class. However, you can apply your new-found discipline in other aspects of your life and even help you grow professionally.
Read more: What Is Distance Learning and How Does It Work?
How to Enroll in TESDA Free Online Courses
Before you can take any of TESDA's free online classes, you have to create and register an account. Follow these steps:
TESDA Online Courses Registration
Go to e-tesda.gov.ph. Click "Login" found at the uppermost part of the website.
Start creating your account. Make sure to fill out all the required fields.
Once done, click "Create an Account." You will receive a confirmation message via email to activate your account.
Enrolling to a TESDA Online Program
After activating your TESDA account, you can now enroll in online courses. These are the steps:
Log in to your TESDA account. You will then be redirected to the TESDA homepage. There you will see the available courses.
Choose the course you want to take. Then, click on the module you want to learn.
Tap "Enroll me in this course" at the lower left part of the screen.
To confirm your enrollment, click "Yes" in the pop up window.
List of TESDA Free Online Courses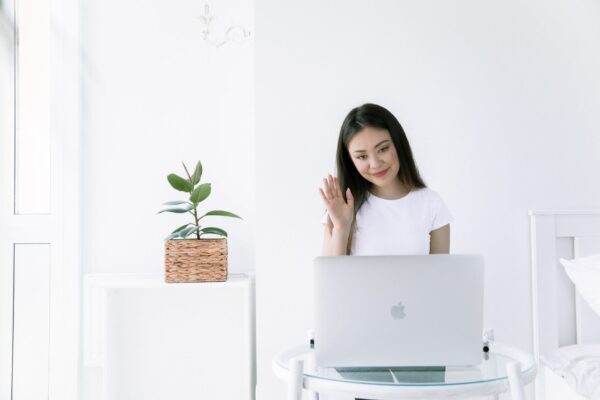 TESDA offers free courses in various categories. Each category has a training regulation manual—the basis of assessing competency and certification. These categories have courseware or subcategories you need to take to complete the course category's qualification. You can find the modules in the courseware.
TESDA offers 68 free online courses, categorized under several sectors. Here are some of the courses and modules you can take:
1. 21 Century Skills
Under this category, you can take two different courseware, namely Communications and Environmental Literacy.
Available Modules:
Receiving and Responding to Workplace Communication
Participating in Workplace Communication
Orienting Oneself To Environmentally Sustainable Work Standards
Exercising Sustainable Development in the Workplace
2. Appreciation Course on Flexible Learning
This category offers a course on how flexible learning or undisrupted learning can benefit education.
3. Automative
This category only offers modules in Automative.
Available Modules:
Automotive Course from Labtech
Diesel Engine Tune Up
Automotive Battery Servicing
4. Electrical and Electronics
This has modules available in Electrical and Electronics and Computer System Servicing.
Available Modules:
Solar Night Assembly
Electrical by Labtech
Setting Up Computer Networks
Installing and Configuring Computer Systems
5. Entrepreneurship
This category offers a course in Entrepreneurship with three modules.
Available Modules:
STAR Online Training Program
Managing Your Personal Finances
Start and Improve Your Business
6. Human Health / Health Care
Under Human Health / Health Care, TESDA offers Massage Therapy NCII.
Available Modules:
Foundations of Massage Practice
Fundamentals of Massage Therapy
Performing Swedish Massage
Performing Swedish Massage
7. Heating, Ventilation, and Air Condition
This category includes two modules, including:
HVAC by Labtech
Packaged Air Conditioner Unit Servicing
8. Information and Communications Technology
There are available ICT courses, Microsoft online courses, and Udemy courses under this category. A course in web development using HTML5 and CSS is also offered.
Available Modules:
SMART Technopreneurship 101
SMART Android Mobile Apps Development for Beginners
C# Fundamentals for Beginners
Android 4.0 Programming in Java
9. Lifelong Learning Skills
This category offers modules that can help you enhance your soft skills.
Available Modules:
Job Interview Skills Training Course
Skills to Succeed Academy
10. Maritime
The Maritime category only offers one module about catering, which is Ship's Catering NC III.
11. Performing Solid Waste Management in the Workplace
This category includes a module in proper waste management: Performing Solid Waste Management in the Workplace
12. Process Food and Beverages
This category only offers one course in food processing.
Available Modules:
Introduction to Food Processing
Processing Food by Fermentation and Pickling
Processing Food by Drying and Dehydration
13. Social, Community Development, and Others
This category only includes one module; Beauty Care Services (Nail Care) NCII
14. Tourism
There are five courses you can take from this category. These are Bread and Pastry Production NC II, Cookery NC II, Food and Beverage Services NC II, Front Office Services NC II, and Housekeeping NC II.
Available Modules:
Preparing Cakes
Fundamentals of Professional Cookery
Fundamentals of Professional Cookery
Providing Housekeeping Services
15. TVET
This category includes education and training and development relating to various fields of production, services, and livelihood. TVET has two courses: Trainers Methodology I and II.
Available Modules:
Utilize Electronic Media in Facilitating Training
Maintaining Training Facilities
Developing Training Curriculum
For a complete list of available online courses and modules, visit TESDA's course categories [2]
Getting Your TESDA Certificate
Despite the courses being free, you will still get a certification of completion. After finishing the online activities and passing the quizzes, you may download your TESDA Certificates of Completion as proof that you completed the free online course from TESDA. You can go to the nearest TESDA office for assessment and certification if you want to be certified as a skilled learner. You can use your Certificate of Completion as a passport for National Competency Assessment, according to TESDA Secretary Isidro Lapeña.
Read more: Top Online Jobs in the Philippines You Should Consider
Final Thoughts
Everyone can benefit from taking one of TESDA's free online courses. The agency's online program allows you to learn new skills, explore interests, and even guide you in starting a business. You can also get a certificate of completion despite the courses being free.
Related Article: Study Now, Pay Later: How to Get a Student Loan in the Philippines

Sources: