Is this your first time getting car insurance? Make sure to research extensively before picking an insurance provider. That way, you can avoid unnecessary costs while scoring a comprehensive car insurance deal that doesn't break the bank.
The process of picking a provider can be overwhelming. The easy way out is to just choose the first provider you see or go with whatever the dealership recommends. But, believe it or not, it would serve you best to follow your own thorough car insurance checklist.
To help you find the best deals out there, here's what to consider when buying car insurance.
Car Insurance Checklist: What to Look for in Car Insurance
☑️ Online Processing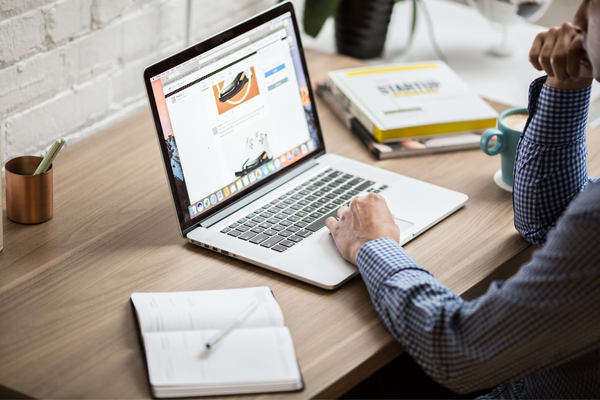 There's no need to over-complicate things, so find yourself a car insurance provider with the most convenient application process—preferably online. Most insurance companies are already shifting to online transactions. While you can still visit them in person, is there a point in wasting all that effort when you can have access to a better system?
Visit each car insurance provider's website to compare deals. Or, better yet, get car insurance coverage on the Moneymax website—it's faster and easier.[1] With Moneymax, you can just apply online and get end-to-end assistance, from choosing a policy to filing a claim, instead of waiting indefinitely for a provider to start accepting online applications.
☑️

Necessary Inclusions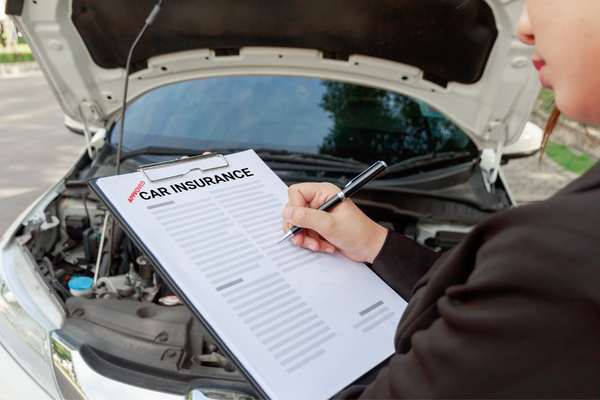 Next thing you need to check? The inclusions within a car insurance policy. Make sure that you're covered for the most common worst-case scenarios on the road. For example, will the policy cover your passengers in an accident?
The ideal answer is a yes, so make sure to keep this in mind when choosing the necessary inclusions in your car insurance checklist.
Here are some of your options.
Third-Party Liability (TPL) – Since this is mandatory before you even drive your vehicle, you might as well get comprehensive car insurance that comes with TPL insurance.
Own damage and theft – With this coverage, you can get reimbursed when your car gets damaged or stolen.
Personal accident – This coverage protects you and/or your passengers financially after a car accident.
Loss of use – This reimburses all additional expenses you might incur while your vehicle undergoes repair after an accident.
☑️

Reasonably Priced Premiums
While it's true that you don't have to splurge on car insurance, it's also not ideal to go for the cheapest option. Just like with any other product you buy, you get what you pay for. This means that if you pay for a cheap car insurance policy, you might not get important coverage that will save you more money in the long run.
Don't be fooled by low-cost premiums. Always do your due diligence by comparing car insurance quotes from different insurance providers. This is where the free online comparison tool from Moneymax comes in useful. Instead of visiting the websites of various insurance providers in the Philippines, you can easily compare insurance quotes in one place.
Aside from premiums, take this opportunity to research what other car insurance costs are involved when getting a car insurance policy. An example of which is a deductible, the amount you have to shoulder upfront before the insurance provider can start covering the expense. Make sure you're not paying too high of a deductible for every claim you make.

☑️

Car Insurance Add-Ons
You can further customize your policy's main coverage by availing of add-ons to cover all your bases. One of the most popular car insurance add-ons is the Acts of Nature or Acts of God coverage, which covers vehicle damage caused by natural disasters.
Here are other add-ons you should consider:
Roadside Assistance

– This coverage provides you with the necessary services you'll need when your vehicle breaks down on the road.
Personal Effects Coverage – This one covers damage, loss, or theft of your personal belongings and other valuable items inside your vehicle.
Riots, Strikes, and Civil Commotion Coverage – As the name implies, this covers you from damage caused by riots, strikes, and other public events.
Pet Injury Coverage – Even your fur babies deserve protection, too. This add-on covers the medical expenses of your pet in the event of an accident.
☑️

Value-Added Services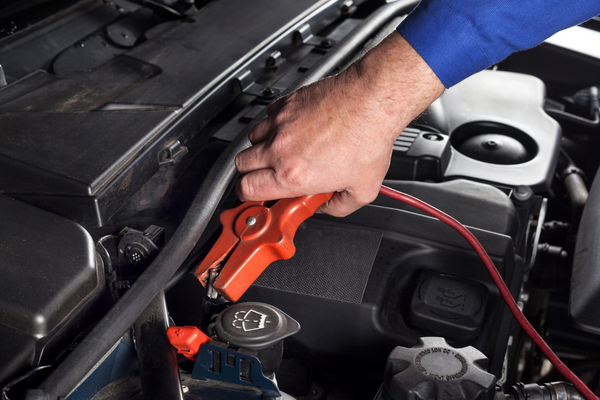 Aside from all the coverage you can get from a comprehensive car insurance policy, you should also add value-added services to your car insurance checklist.
Here are some of the most common value-added services offered by insurance providers.
Vehicle Assistance
Emergency towing
Vehicle removal using a crane
Jumpstarting a dead battery
Fuel delivery
Tire change
Locksmith service
Motor shop referral
Personal Assistance
Alternative travel assistance
Overnight hotel accommodation
Hospital admission assistance
Ambulance dispatch
Relay of urgent messages
Security Assistance
Coordination with the police
Anti-carnapping service
Legal assistance
☑️

Cashless Payment
Get yourself car insurance that covers everything, even convenient payment options. Because why pay over the counter when you can easily pay for your premium in the comfort of your home? For example, if you got your car insurance from Moneymax, you can pay for your annual premium through GCash with just a few taps.[2]
If the annual payment scheme of car insurance seems too steep for you, some car insurance providers offer monthly installments for their premiums. While it's not recommended to pay monthly instead of annually, if this scheme works better for you, then go for it. Just make sure to complete your installments to avoid complications when filing a claim.
☑️

Hassle-Free Claims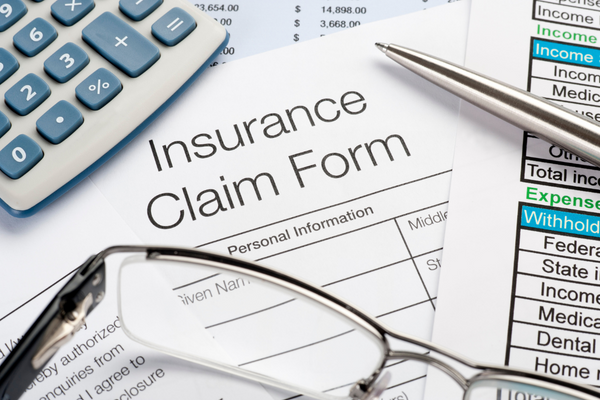 A car insurance checklist won't be complete without considering a provider's claims processing system. After all, a car insurance policy is essentially a guarantee that you're covered financially when push comes to shove. So, make sure not to choose a provider that will make you jump through hoops when you end up filing a car insurance claim.
Instead, choose a car insurance provider with a seamless claims process. For example, if you end up in an accident, a good insurance provider will assist you the moment you file a police report. From submitting the requirements to getting your reimbursements, a good insurance provider will work hard to shorten the processing time and give you the assistance you need.
So, aside from shopping for coverage, research how a provider processes car insurance claims. Read reviews online and join forums on social media to get a better idea of which providers to consider and which ones to avoid. Make sure that their contact details are updated and that they have an active presence on social media to gauge how they communicate with their customers.
☑️

Provider Reputation
Consider the insurance provider's overall reputation among car experts, insurance brokers, and customers. Is the company reputable? Or is it on the brink of bankruptcy? Does it have a slew of satisfied customers singing its praises? Read car insurance reviews online, consult your mechanic, or ask your fellow car owners.
Final Thoughts
Hopefully, these suggestions will help you complete your car insurance checklist. Choosing an insurance provider to protect your car is a big decision that needs to be handled with the utmost consideration. You'll find a great car insurance deal if you do your research and continue educating yourself.
Compare Car Insurance Providers in the Philippines
| | | | | | |
| --- | --- | --- | --- | --- | --- |
| Car Insurance Company | Maximum Total Sum Insured | CTPL Coverage | Own Damage & Theft Coverage | Acts of Nature Coverage | Death or Disablement Coverage |
| FPG Insurance | ₱4 million | ✔️ | ✔️ | ✔️ | |
| Malayan Insurance | ₱7.5 million | ✔️ | ✔️ | ✔️ | |
| The Mercantile Insurance Corporation | ₱5 million | | ✔️ | ✔️ | |
| OONA Insurance (formerly MAPFRE) | ₱5 million | ✔️ | ✔️ | ✔️ | ✔️ |
| PGA Insurance | ₱3 million | | | | ✔️ |
| SGI Philippines | ₱5 million | ✔️ | | ✔️ | ✔️ |
| Standard Insurance | ₱5 million | ✔️ | ✔️ | ✔️ | ✔️ |
| Stronghold Insurance | ₱3 million | | ✔️ | | |
Sources: