More often than not, when people talk about home renovations, they're thinking about building their dream house. But that's not the only reason property owners want home improvement projects.
Some want to turn their home into a money-making asset, such as a rental property for long-term residents or Airbnb bookers. Others want to add rooms and kid-friendly features to accommodate their growing family. Lastly, some remodel their properties before selling them to fetch a higher price.
Regardless of your plans, the biggest question is how you're going to finance your home renovation or improvement project. Pinning this down early on will keep you from making costly mistakes in the future.
Thankfully, there are a few practical ways to finance a home renovation. We've listed them down below, plus a few handy tips on how to save on renovation costs while maximizing your budget.
Best Ways to Finance a Home Renovation or Improvement Project in the Philippines
The method of paying for your home improvement project will depend on two things: the amount of money you have or are willing to borrow and the size of the property to be renovated. Throughout the project, all your decisions should be guided by these two variables.
In the Philippines, there are five ways to finance your home renovation project aside from a regular housing loan. Each one caters to different needs and has its pros and cons. Let's take a closer look to determine which one suits you best.
🏡 Personal Loans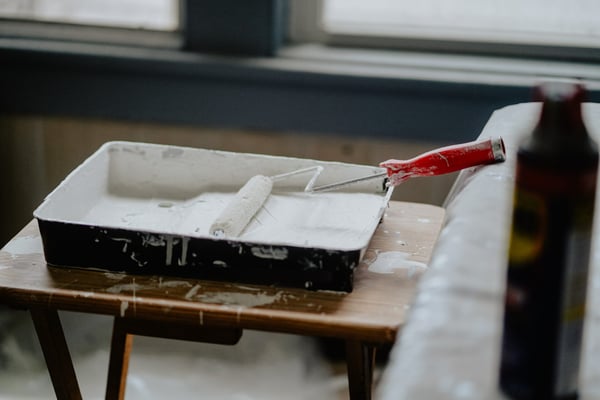 A personal loan for home improvement is no different from any unsecured loan used for other purposes like business and travel. You can apply for personal loans at banks or government institutions. For government loans, among the most reliable are the SSS and Pag-IBIG loans.
When it comes to bank loans, the #UNONow Loan from UNOBank is an ideal choice, as its monthly add-on rate of 1.79% is relatively low. The bank also offers terms of up to three years (36 months). Moreover, you have the option to make a partial payment or loan pre-termination for more flexible repayments.

Advantages of Personal Loans
No collateral needed – Borrowers can qualify for a personal loan even without high home equity (the difference between your property's market value and the outstanding balance on your existing home loan).
Easier and cheaper application – Unlike home equity loans, personal loans don't require appraisals and other services (which come with fees) to secure approval.
Fixed interest rate – A single interest rate, which is determined based on the borrower's credit history, applies throughout the loan term. This means monthly payments are predictable and can be easily budgeted.
Lower interest payments over time – Repayment periods for personal loans in the Philippines are shorter than other types of home improvement loans, typically lasting for one year to five years. Because of this, you can quickly pay back the loan and save on interest payments compared to repaying a home loan with a longer term of 10 to 25 years.
Smaller loan amounts – You can borrow an amount as low as ₱10,000. This is great if you need money only for minor house repairs or upgrades.
Disadvantages of Personal Loans
Higher interest rates – Compared to other types of home loans, personal loans come with higher rates per annum.
Faster loan repayments – Because personal loans have shorter terms than home loans, monthly amortizations may be difficult on the budget, especially if you're working on a costly home renovation project.
Reasons to Choose a Personal Loan
A personal loan makes a perfect choice if you have the following:
Small, minor home improvement projects
Good credit score
Not enough home equity
Fixed monthly budget
🏡 Home Equity Loans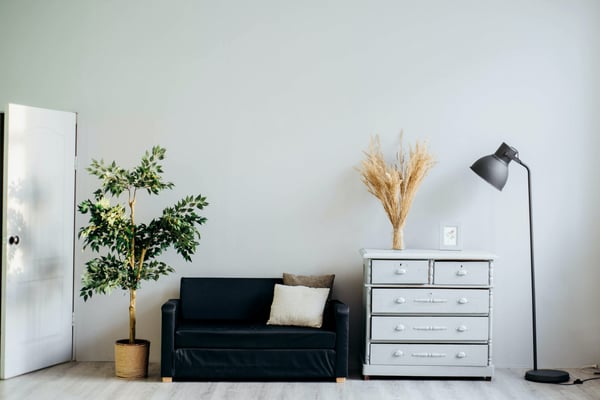 Through a home equity loan, you can borrow against the market value of your existing home and use the money for renovation. It's a second mortgage you'll be paying on a fixed price per month over a number of years, similar to the original mortgage on your home loan.
Banks offer home equity loans. But if you're looking to borrow from a government agency, go for Pag-IBIG's Home Equity Appreciation Loan (HEAL).
Advantages of Home Equity Loans
Higher chance of approval for large loan amounts – With a home equity loan, you're using your home as collateral, which makes it a secured type of loan. Lenders are more likely to approve larger amounts for secured loans, especially if there's huge equity in the home.
Lower interest rates than personal loans – Another advantage that comes with secured loans such as a home equity loan is getting lower rates than those of personal loans.
Disadvantages of Home Equity Loans
Risk of foreclosure – Failure to repay your loan will cause the bank to seize your property.[1]
Home equity as the basis for loan approval – The lender's decision is largely based on your home's market value. So if you don't have enough home equity, you'll find it hard to qualify for this type of loan.
Long-term repayments – This is a drawback if you're using a home equity loan for an inexpensive and minor home repair. You'll be paying monthly mortgage and interest for up to 25 years.
Reasons to Choose a Home Equity Loan
Getting a home equity loan is ideal under these circumstances:
Significant home equity
Expensive and long-term home renovation
🏡 Home Loan Refinancing
Wondering how to finance a home addition without equity? You may also source funds for renovating your home through refinancing. This type of loan involves replacing an existing loan with a new mortgage, with a new interest rate, outstanding balance, monthly installments, and repayment term. You can use the extra money from your refinanced home loan for your home improvement project.
Advantages of Home Loan Refinancing
Lower monthly payments – Refinancing is meant to make loan repayments easier to manage.
Lower interest rates – Paying lower rates is one of the most common reasons borrowers decide to refinance their home loans.
Cashing out your home equity – When you refinance your home loan, you'll have access to money equivalent to the difference between your home's market value and the unpaid balance on your home loan. You can use this amount for your home improvement project.
Finish off your loan early – If you move your existing loan from a 30-year term to a 20-year or 15-year term, you'll finish paying off your loan earlier than expected. This means that your interest payments will also be cut short.
Disadvantages of Home Loan Refinancing
No guarantee of approval – An existing home loan doesn't automatically mean you'll get approved for a new loan. Lenders will still have to evaluate your credit score and credit history to determine your creditworthiness.
More expensive than other loan types – A new home loan means you're paying interest with your new monthly mortgage rather than lowering your outstanding balance. Similarly, moving your loan from a longer term to a shorter one will require you to make higher monthly mortgage payments.
Reasons to Choose a Home Loan Refinancing
Home loan refinancing is an ideal choice if you have the following:
Significant home equity
Good credit score and history
Plan to finish the home loan as early as possible
🏡 Credit Card Payment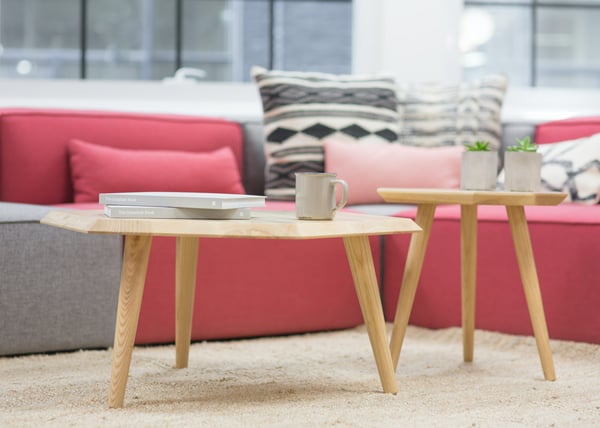 If you're financing a relatively small home renovation, consider credit cards. It's a good choice for small-scale remodeling projects, such as upgrading your kitchen, buying new appliances, or expanding your kid's bedroom.
Advantages of Credit Card Payment
Readily available – You don't have to fill out application forms and collate documentary requirements to get the money you need. All you need to do is just swipe your card to buy the materials for the project.
0% interest offers – From time to time, some providers offer 0% interest offers with select partner home improvement stores and merchants. Keep an eye out for these deals so you can save big!
Rewards – Shop at your card's partner home improvement store to earn different types of rewards, such as cashbacks, rebates, discounts, and points.
Disadvantages of Credit Card Payment
Higher interest rates – Depending on your credit card, the interest rate may be higher than other types of personal or home loans.
Difficulty paying your contractor ­– If you're bringing in a contractor for the project, they may not be able to accept payments via credit card.
Hard to use if you have a low credit limit ­– In the grand scheme of your home improvement project, a card with a low credit limit can only offer so much. Likewise, a high credit limit with a high utilization rate may not afford you the things that you need for the renovation. For the latter, you have to pay off your balance first to refresh your credit limit and eventually use it.
Reasons to Choose a Credit Card Payment
Funding your home renovation using a credit card is a good choice if you satisfy the following:
You want to boost your credit score.
Your remodeling project is small.
You still have a high credit limit and have the ability to pay off your balance.
Should you decide to go with a credit card, here are your best options with installment perks:
Credit Card
Installment Benefits

Metrobank Platinum Mastercard®

0% interest installment plans

Metrobank Titanium Mastercard®

0% interest installment plans of up to 24 months

HSBC Red Mastercard

0% interest installment at all participating merchants with flexible payments schemes of up to 36 months

BPI Edge Mastercard

Multiple installment options: 0% installment, Buy Now Pay Later, Bonus Madness Limit (additional installment limit)

HSBC Premier Mastercard

0% interest on purchases with terms of up to 36 months
Cash installment plans at low interest rates
🏡 Save Up and Pay in Cash
Perhaps the most logical way to finance a home improvement or remodel is to save up for it. But keep in mind that you need a separate savings account for this. We don't recommend keeping the renovation money in your emergency fund, as you may end up leaving none for future emergencies.
Advantages of Paying in Cash
No financial obligations to worry about – Of course, the biggest benefit of this mode of payment is that you don't have to ink any loan contract with any lending party. You won't owe anyone money.
No need to cover interest and related fees – When you pay back your loans, you're also paying the interest. And if your payments are delayed, you'll find yourself covering the penalties as well. With cash payments, you won't have to worry about these things.
Disadvantages of Paying in Cash
Requires you to work harder for it – Saving money for renovation can be tricky when you have only one source of income. To save money fast, you'll have to moonlight for another employer or start a gig or small business on the side.
Finishing the project may take time – Building a large reserve of cash for renovation money may take months, even years. This is a reality you'll have to face if you're adamant about not applying for a housing loan.
May interfere with the way you save: In your bid to bootstrap your home renovation, you'll affect your existing savings in two ways. First, you'll delay growing your emergency fund or other savings accounts since you're putting a large chunk of your earnings toward the project. Second, you may be forced to tap into your existing savings in case your renovation funds run out.
Reasons to Choose Paying in Cash
Using cash to pay for home renovation is ideal under these circumstances:
You and your partner have the ability to pool a large amount of cash (e.g. you both have high-paying jobs, profitable businesses, etc.).
You're not in a hurry to start the project.
You have no debts (or all your debts are under control) and want to keep it that way.
Read more:
Final Thoughts
There you have it—various ways to finance a home renovation project! To choose one, hinge your decision on reality, which is embodied by these two factors: project size and budget.
To avoid big mistakes, don't rush it. Study all the pros and cons of each funding option. To gauge the feasibility of your project, seek the advice of professionals.

Source: [1] Foreclosure: Definition, Process, Downside, and Ways to Avoid (Investopedia, 2022)