The fight for equality for the LGBTQ community continues. More than 20 years after it was first passed, the SOGIE bill is still not a law. There's still a lot of work to be done, and a long journey lies ahead.
But before we tackle its progress, what is the SOGIE bill and what LGBTQ rights in the Philippines should you be aware of? Read on to find out more.
What is the SOGIE Bill?
What is the meaning and the aim of the SOGIE bill in the Philippines? The Sexual Orientation and Gender Identity Expression (SOGIE) Equality Bill is a legislative proposal that seeks to fulfill the equal protection clause in the 1987 Constitution and recognize the LGBTQ community as equals.
The purpose of the SOGIE bill is to put an end to gender-based discrimination and penalize anyone involved in such activities. In short, the SOGIE bill seeks to criminalize discrimination on the basis of sexual orientation and gender identity and expression.[1]
The earliest version of the SOGIE Equality Bill was filed in 2000 by the late Senator Miriam Defensor Santiago and former Akbayan Representative Loretta Rosales under the 11th Congress.[2]
Fast forward to 2020, Senate Bill No. 1934, or the proposed SOGIESC (Sexual Orientation, Gender Identity and Expression, and Sex Characteristics)-based Anti-Discrimination Act, was passed by the Committee on Women, Children, Family Relations and Gender Equality chaired by Senator Risa Hontiveros. This bill includes prohibiting marginalization and violence based on sex characteristics.[3]
🌈 Is the SOGIE Bill Already Approved?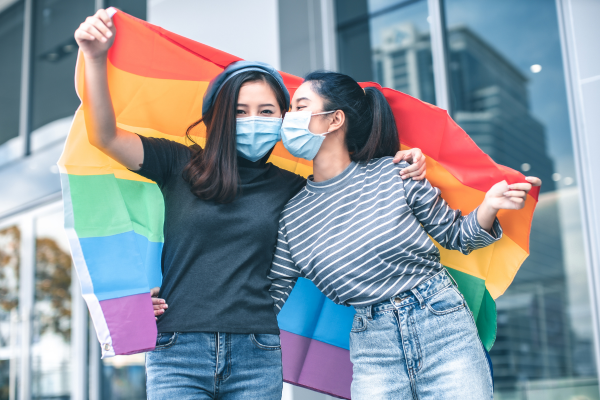 Is the SOGIE bill legalized in the Philippines? Not just yet.
The SOGIE bill timeline is quite convoluted, but in the latest update as of May 2023, the House Committee on Women and Gender Equality approved the technical working group report, which consolidates House Bills No. 222, 460, 3418, 3702, 4277, 5551, 6003, and 7036, all of which aim to prohibit discrimination based on one's SOGIESC.[4]
The bill is set to be submitted to the whole House for approval.
🌈How Does the SOGIE Equality Bill Protect LGBTQ+ Filipinos?
In the Philippines, the SOGIE bill aims to penalize any person, organization, or corporation that commits actions that are identified as discriminatory against LGBTQ. Here are just some of the actions considered discriminatory against a person's SOGIESC under the SOGIE bill:[5]
Advertising, producing, and publishing media to promote, encourage, and perpetuate stigma or incite violence and sexual abuse
Denying access to public services
Including SOGIESC, as well as the disclosure of one's SOGIESC, in the criteria for hiring, promoting, or firing workers
Refusing admission or expelling from any educational or training institution
Denying a person access to public or private medical and other health services open to the general public
Furthermore, the salient features of the SOGIE Bill seek to create an inclusive and compassionate culture and to educate and raise awareness on SOGIE and human rights.
In terms of business or governance, the advantages of the SOGIE bill include encouraging members of the LGBTQ community to invest and put up their own businesses. It also aims to recognize them for their contributions on local and national levels.

Local Ordinances That Support LGBTQ Rights in the Philippines
Although there are still no national laws that penalize LGBTQ discrimination, there are a number of local government units with anti-discrimination ordinances. These include Quezon City,[6] Mandaluyong City,[7] Cebu City, and Batangas City, just to name a few.
LGBTQ Rights in the Philippines
Do you know any LGBTQ individuals who lost economic opportunities because of inequality or discrimination in the workplace? Know your rights related to the workplace, business, or personal finances. Here are some worth taking note of.
Related reading: How to Financially Recover from Unemployment in the Philippines
👉 Employment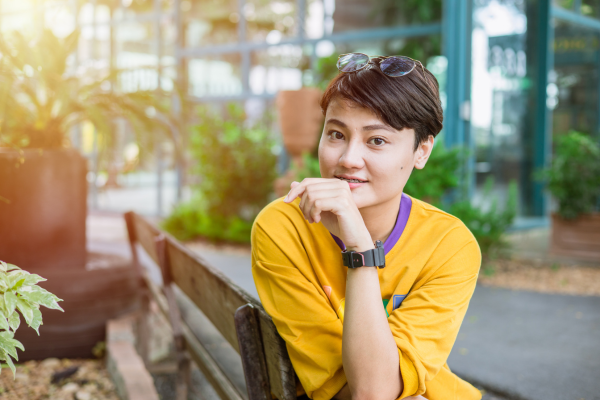 The first-ever Philippine Corporate SOGIE Diversity and Inclusiveness (CSDI) Index surveyed 100 companies on their anti-discrimination and equal opportunity employment policies. Out of the 100, they found zero Philippine-based companies implementing policies meant to protect their employees from SOGIE-based discrimination.[8] However, 17% (companies from the BPO sector) had some SOGIE-inclusive and non-discrimination policies in place.
The numbers are less than ideal, which is why the passing of the SOGIE bill can help put an end to discrimination in the workplace. Still, we have anti-discrimination ordinances in different cities and provinces in the country. If your company is located in a city with this ordinance in place, then your company is required to follow the rules and adopt anti-discrimination programs.
For example, employers in Quezon City should comply with the wage and benefits stipulated in the Regional Wage Board. Moreover, they should conduct annual SOGIE and Gender Sensitivity Training, as well as provide a copy of the ordinance to all employees and post it in two conspicuous places in the office.
Related reading:
👉 Business
There are no laws preventing the LGBTQ community from becoming entrepreneurs or putting up their own businesses. In fact, there are grants and mentorship programs available, such as Queer Safe Spaces' Empower Program, a socio-economic program for queer people to better help them with their livelihood and business plans.[9]
Meanwhile, the Philippine LGBT Chamber of Commerce promotes representation in business and entrepreneurship. Aside from championing the contributions of the LGBTQ community in business, it also provides support in unlocking and realizing their potential in business, entrepreneurship, and management.
👉 Life Insurance Legal Beneficiaries
Planning to get a life insurance policy with your LGBTQ partner as your beneficiary? You can! Even if same-sex marriage isn't legal in the Philippines, members of the community may designate their partners as beneficiaries in their insurance plans.[10]
According to the Insurance Commission, there are no legal impediments to designating your partner as your life insurance beneficiary. But there are exceptions. Under Article 739 of the Civil Code, a beneficiary can't be someone who's guilty of adultery, concubinage, or criminal offenses.
Read more: LGBTQ Financial Planning: How This Couple Manages Their Money Wisely
👉 Adoption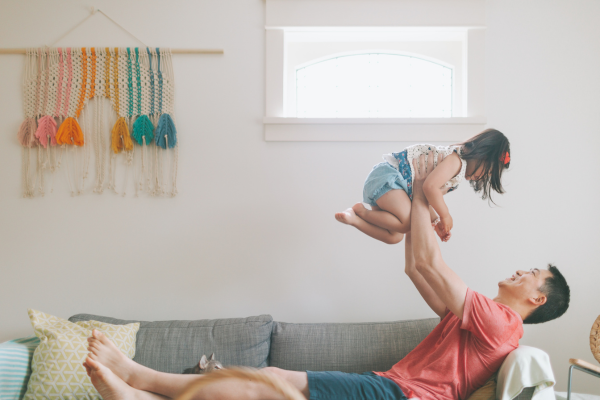 The Philippines doesn't allow same-sex unions, which means it doesn't recognize joint adoptions by same-sex couples as well. But this doesn't mean that LGBTQ individuals are barred from adopting a child. As a prospective adopter, your gender identity or sexual orientation isn't a requirement of Philippine domestic adoption.
Final Thoughts
It's been many years since it was first passed, and there are still many hurdles ahead until we finally see the implementation of the SOGIE bill.
But with the efforts of lawmakers, politicians, and the community, we continue to spread awareness of what the SOGIE bill is and make progress in terms of LGBTQ rights, one small step at a time.
We can't wait to see the Philippines (and the whole world) without discrimination and marginalization―only respect, love, and equality.
Editor's note: This article was published in partnership with TikTok for the #ForYourPride campaign in celebration of Pride Month.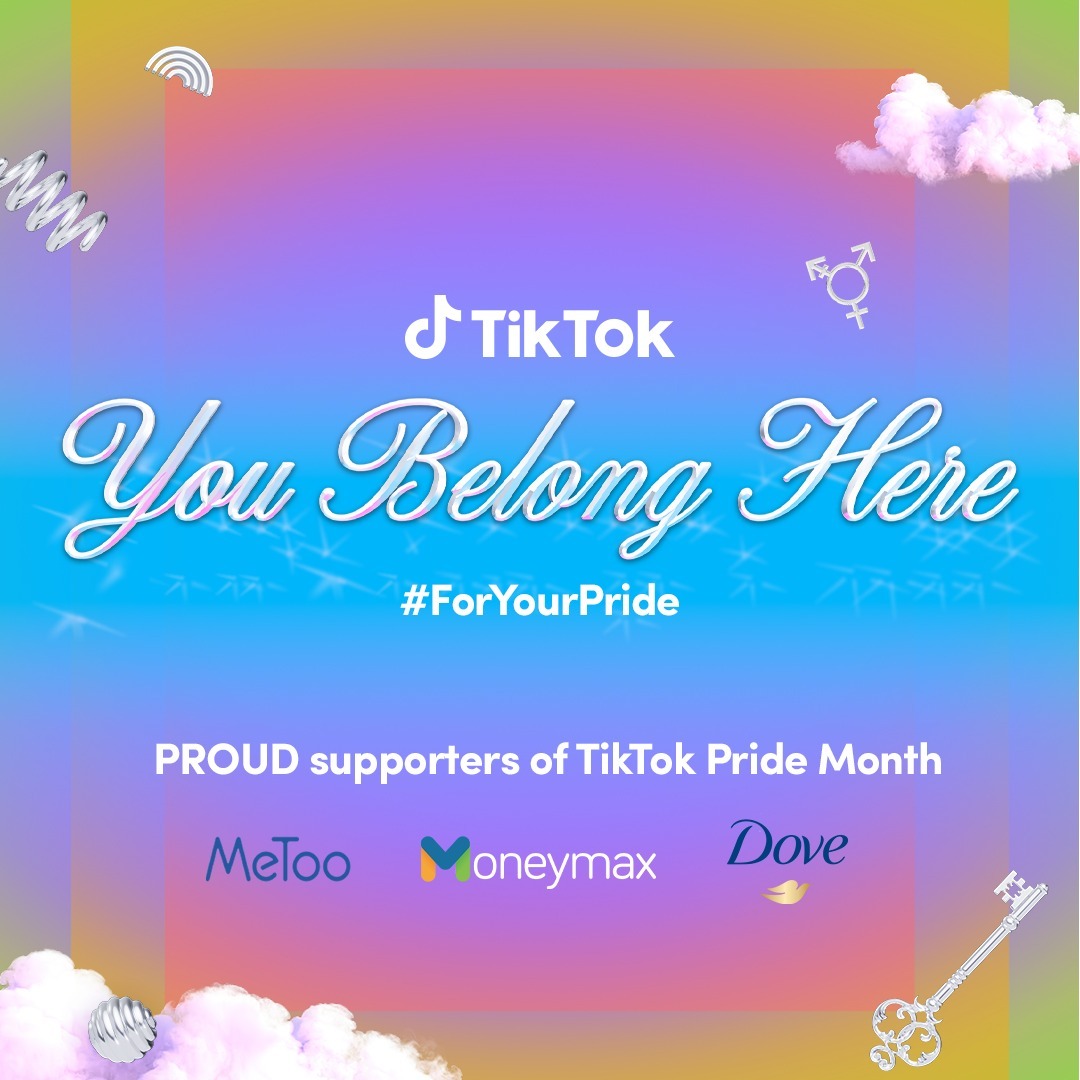 Sources:
DISCLAIMER: The information provided on this website does not, and is not intended to, constitute legal or financial advice. All information, content, and materials available on this site are for general informational purposes only. Information on this website may not constitute the most up-to-date legal or other information and is subject to change without notice.
No user of this site should act or refrain from acting on the basis of information on this site without first seeking legal advice from their own attorney in the relevant jurisdiction. Only your individual attorney can provide assurances that the information contained herein – and your interpretation of it – is applicable or appropriate to your particular situation. Use of, and access to, this website or any of the links or resources contained within the site do not create an attorney-client relationship between the reader, user, or browser and website authors, contributors, contributing third parties, and their respective employers.
All liability with respect to actions taken or not taken based on the contents of this site are hereby expressly disclaimed. The content on this posting is provided "as is;" no representations are made that the content is error-free.