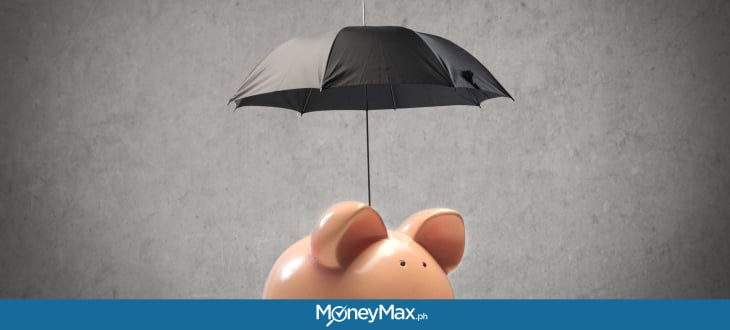 Cash is king for Filipinos - with 60% of their total fund holdings in cash. They prefer tangible assets such as houses and household appliances compared to intangible ones such as stocks and bonds. They're scared of losing their own hard-earned money, and they want to protect their assets from risks. In line with this, the Bangko Sentral ng Pilipinas (BSP) enumerates eight sure-fire ways for Filipinos to protect their money:

Having a savings account is one of the safest ways of protecting your money, and you can deposit and withdraw cash at any time. But this is only one way. Take more steps forward and learn how to invest. If you know what you're investing and and aren't just following hearsay, your money will grow. If you want to invest in mutual funds, UITFs, and stocks you can read the following articles (Mutual Funds and UITFs: Investing for Beginners, How to Create an Investing Strategy for the Stock Market).
---
"100% guaranteed returns in 1 month!" – That's the bait people fall for when a scam is right in front of them.
Filipinos want to protect their hard-earned money, so they don't want to put the cash in anything that is not guaranteed. Here are 8 sure-fire ways for you to protect and grow your cash...the right way:
1. Deposit in banks
Only banks are allowed by law to accept deposits. Don't entrust your money to any institution not authorized by the government.
Your money is insured up to Php 500,000 per depositor per bank by the PDIC.
2. Know your bank
Ensure your bank is licensed by the BSP. Deal only with authorized and licensed banks to avoid illegal practices such as scams.
For a directory of all licensed banks, click the link[1].
3. Grow
Your deposits grow with interest! Unlike stashing your money under your pillow, money in the bank grows through interest rates.
The bigger the deposit, the higher the interest rate (0.750% – Php 100,000-999,999; 1.50% – Php 1M and above).
4. Invest
Investments protect your money by helping it grow faster than the inflation rate, so that you can afford future expenses. Because of inflation, the cost of almost everything today is more expensive than during your parents' time.
Pick investments that suit your goals & timeline:
- 1-3 years (wedding, car, furniture, etc.): money-market funds, time deposit
- 4-9 years (home down payment, etc.): balanced funds and equity funds (UITFs)
- 10 years (retirement, child's college tuition, etc.): stocks, real estate
5. Earn
The return from mutual funds, UITFs, and stocks usually beat interest rates from banks.
Over a 5-year period, Jollibee Foods Corp.'s (JFC) stock price grew by 123%. Your Php 10,000 invested in JFC would have grown to Php 22,300.
6. Understand
The higher the reward, the higher the risks; thus, investments may not be guaranteed.
This is where understanding comes in. Before you pick an investment, you have to know why you're investing in 'this' versus 'that'. Understand the investment, and don't go in blindly.
Note: mutual funds, UITFs, and stocks are NOT insured by the PDIC.
7. Ask
A part of understanding is asking questions. If you're interested in opening a savings or investment account, it's best to ask the experts - bank representatives, stock brokers, and insurance agents.
Only deal with authorized and licensed banks, brokers, and agents for investment and insurance products. Each one of these is authorized by:
banks: Bangko Sentral ng Pilipinas
insurers: Insurance Commission
stock brokers: Philippine Stock Exchange
8. Keep proof
Always ask for an offcial receipt (OR), certificate, and contract for any transaction.
Especially when opening a savings account, read the fineprint, so you're not caught off-guard with fees, such as dormancy fees and interbank withdrawal fees.
Also, these will serve as proof when legal issues arise.
Protect your money – and make it grow!
Educate yourself on the different products you can use to safeguard your hard-earned money. Your savings accounts, insurance, and investments will protect your money and increase it over time.
Need car insurance? A credit card? Or a loan? Moneymax got you covered. Check our products to know more.
Source: