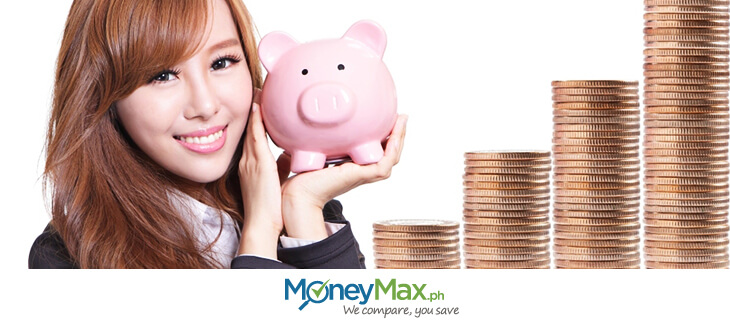 The Philippines is now the call center capital of the world, edging out India. Thanks to the high english proficiency of Filipinos, major international companies such as Accenture, JPMorgan Chase & Co., and IBM have set up outsourcing offices here. On the employee side, over a million people are working in the BPO industry due to higher pay compared to professional entry-level wages.
With industry revenue expected to reach $25 billion by 2016, things are looking good; however, it's not all rainbows. Aside from working the graveyard shift and during holidays, BPO employees rarely have any surplus money. Their basic salary is just sufficient to sustain the basic needs of their families, unless they perform exceptionally and are given bonuses. Add to that the stress of working in a performance-driven environment, and they spend for relief to compensate.
If you're a BPO employee, and find yourself scrimping pesos or borrowing money until payday, here are 7 saving and investing tips for BPO employees:
Go to work earlier, then sleep
The working hours of a BPO employee are draining. You take a taxi at night to stay safe, and take another one in the morning because you're too tired to take public transport. Save on taxi fees by going to work earlier than expected. Go to work with a few hours to spare, use public transport, and then use your company's break room to sleep.
Create passive income
Passive income is regular income you receive with little or no effort to maintain. Passive income is when you make your money work for you instead of you working for money. Working in a call center takes a toll on your body with the strict and late-night office hours, so it's best to earn secondary income through minimal effort. Enter passive income. Three ways to earn passive income are through the following:
rental income – you get paid rent on a monthly basis
affiliate marketing – if you have a high-traffic website (e.g. blog), promote third-party products and earn commissions
investments – for as low as Php 5,000, you can open an investment account and invest in UITFs and mutual funds. Park your money there for at least 3 years and watch it grow.
Passive income is one of the best ways to have secondary income with little to no effort; however, it's best to know the caveats. For rental income, you need a large capital to even buy property. For affiliate marketing, you need to already have a strong brand with lots of subscribers for third parties to promote in your blog. For investing, it's best to know the basics to avoid falling for scams. All in all, before you open yourself to passive income, it's best to know what you're getting yourself into.
Pack lunch
A Php 50 lunch adds ups to Php 1,000 a month. Add to that money spent for snacks and coffee, and expenses amount to more than Php 12,000 on a yearly basis. Pack lunch instead of buying and keep the money you save. If you find yourself with no time to cook every day, cook in bulk during your rest day. Use a half-day to cook all your meals for the upcoming week and just reheat them at work.
Invest with peso cost averaging
Peso cost averaging (PCA) is the act of buying investments on a monthly basis with a fixed amount. You can add to your investments for as low as Php 1,000. Setting aside a small portion of your monthly income for investments will give you an ROI you can't deny. If you start investing with Php 10,000, and put Php 1,000 monthly for 10 years, that will add up to Php 195,400 (assuming an 8% ROI yearly). Gone are the days when you needed hundred and thousands of pesos to invest.
Do ride sharing
If you drive your own car to work, you can carpool with your officemates and let them pay for gas, toll, etc. Or you could create a carpooling schedule, so you won't use your car every day. You can also ask your passengers to pay you a set fee for the week or on a daily basis. Ride sharing allows you to save money on gas and toll fees which can add up to a lot.
Save and invest performance bonuses
One of the best things of working in the BPO industry is that high-performing employees are rewarded handsomely. When you reach your target and are given a bonus, save some of it instead of spending all of it. If you don't have an emergency fund yet, start building it up, and if you do, open an investment account so your money can grow.
Aside from bonuses, maximize other perks of being a high-performing employee, such as using gift certificates to save on groceries, eating out, and what have you.
Opt for budget-friendly 'gimmicks'
It's best to take some steam off once in a while to avoid burnout or stress. It's common for BPO employees to blow money on cigarettes or drink in the mornings after work. Cigarettes and alcohol, because of the Sin Tax Law, can hurt your budget. Because of this, opt for budget-friendly alternatives. You can buy your own alcohol and drink in a colleague's house to de-stress to avoid the mark-up of commercial establishments.
During the weekend, opt for free or low-cost gimmicks, such as going to museums, exercising together, or having a picnic in a nearby park. For out-of-town trips, going in big groups will save you a lot in accommodation, but the best part is the more, the merrier! Budget-friendly gimmicks not only let you save more but have fun at the same time.
Final Thoughts
Working in the BPO industry is both challenging and rewarding. You're expected to perform and reach your targets on a monthly basis, but when you do, you're compensated rewardingly from gift certificates and bonuses to the choice of picking your working hours (goodbye, graveyard shift!). Complement these rewards with a sound mentality when it comes to your finances and you'll be able to save and invest in no time.