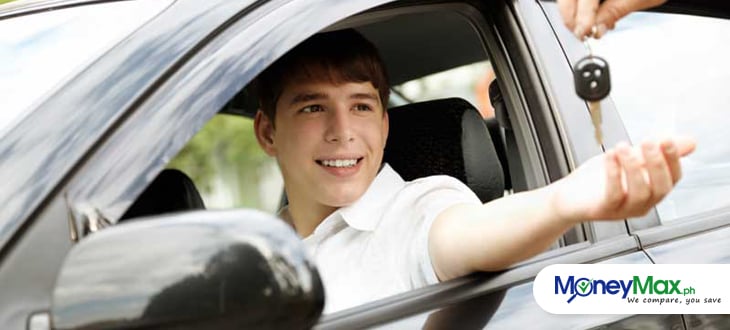 Being able to drive for the first time is a blend of anxiety and thrill. The latter keeps you going while the former keeps you guarded. First-time drivers must need enough courage to actually drive on the horrible Manila traffic but always keep in mind some basic rules and things that they need beforehand. We suggest reading through the following even if you have your car insured:
#1 Keep your hands on the wheel
You think it's pretty simple, right? But first-time drivers are quite conscious of keeping their hands still and proper. Before actually leaving your driveway, make all the necessary adjustments on the mirrors, your seat, etc. to prevent you from keeping your hands away from the wheel and your eyes on the road which is always dangerous.
#2 Stop touching the radio
For sure, having the perfect soundtrack while driving makes the heavy traffic and long trips bearable, but it could also be risky. In relation to Tip #1, focus on driving can keep you away from any danger. It is also recommended to turn off your radio on your first few times behind the wheel – get to know more important things before focusing on the add-ons.
#3 Do not use your mobile phone
Legally, you are not allowed to use your phone while driving. It's as dangerous as driving drunk. As much as possible, turn your mobile phones off or in silent mode so you won't get distracted by a text or phone call while you're driving. If you really need to send a message, email or call someone, pull over and do it.
Read More: 5 Free Mobile Apps Every Driver Must Have
#4 Wear your seat belts
If you've undergone a driving test in the Land Transportation Office (LTO) when you were applying for a driver's license, putting your seat belt on is the first thing they need you to do. Not wearing your seat belt is a ticketable offense because without your seat belt on, you're more prone to getting hurt in an accident. Save yourself from injuries and from a traffic offense record.
Read More: 3 Driving Tips That Could Save Your Life
#5 Stay on your lane
With the kind of traffic system in the Philippines, staying out of your lane and overtaking everyone can be tempting. But doing it while you're still an amateur is dangerous. Paying close attention to your lane you're driving is vital, especially in Metro Manila where there are specific lanes for every route.
#6 Seek for help
Since you're an amateur, you will always need help on car troubleshooting, furnishing legal documents and some cheers during your first trips. Ask questions, always.
What were your difficulties on your first few times of driving? How did you overcome them? Let us know through you comments below!
Read More: First Time Driver? Here's How to Get the Right Car Insurance for You