The tedious process to add a third telco provider in the Philippines has made another step. Recently, the creation of an inter-agency committee[1] to oversee the entry of a third major telco was ordered by President Duterte. The committee shall provide support and oversight to the involved governmental institutions. Maybe this will help speed up the process after the original goal to have a candidate named by mid-March was not reached. With mobile internet and broadband speeds among the lowest, it is hoped that this will help give Filipinos faster internet connections.
Homemade Telco Provider Instead of Foreign Entry?
Over the past months, numerous conglomerates have stated interest in joining the Filipino market. President Duterte, on numerous occasions, has stated his interest in bringing in a Chinese telecommunication company[2]. However, the Philippines' own PT&T has been eyeing a bid to join the market. Allowing PT&T to take on the role of a third telco and main competition to Globe and PLDT would give the Philippines a "homemade solution" as opposed to a foreign import.
With all the sentiment involved in PT&T, of course, one must undergo a thorough evaluation. Any candidate, from the Philippines or foreign, should meet the highest of standards. They must both meet regulatory requirements but also promise to bring high quality and improvement. The reason for a third telco is to bring change to the market and help us all get the best mobile internet possible.
We looked at PT&T with great detail to do our own evaluation. This will help you get an understanding of what to expect from this possible bid. We found some very good and promising information that made us hopeful for this. However, we also found some unsettling truths that might stop PT&T and their bid in the tracks.
PT&T Philippines: Weighing the Pros and Cons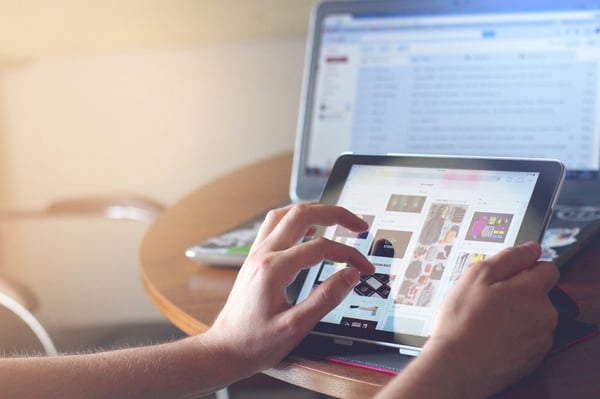 The Pros
As a homemade brand, they have broad insights into and are well connected throughout the market, giving them a head start in many ways. They will be quick to serve the divers sub-markets with plans that will meet their needs and expectations, seeming to be highly motivated and innovative to gain market entry. Just recently, they proposed using so-called "dark-fiber"[3] (unused cables). This will assist their plan to set themselves up as a major broadband provider. For us, as customers, it could mean cheap broadband plans. Without expensive investments in cable roll-outs, the costs for PT&T will be marginal.
The Cons
However, some demons of their past might come back to haunt them and hinder a potential bid. It seems that PT&T along with other niche providers have outstanding fees in hundreds of millions of pesos. Though they are contesting the fees, if they are upheld, PT&T will be excluded as a candidate. Also, it remains unclear whether PT&T, an old and rusty niche player will be able to step up to the task. Serving the ever-faster turning mobile market and millennials as its relentless, quickly-bored key consumers is a major challenge.
Final Thoughts
The Philippines needs a provider that will bring solid and innovative competition to start a wave of improvements. We need fast internet and creative products, both mobile and broadband, as quickly as possible. PT&T certainly appears to be an intriguing prospect. As a hometown candidate, it will be quick to catch up to speed. PLDT and Globe will certainly be mistaken not to take them seriously. However, they seem to lack the punch and "wow" that is needed to shake up an industry in gridlock. Disrupting markets with the internet needs something special. We don't see that coming from PT&T as of now.
With our without PT&T, we are here with all the advice you need for your broadband internet and mobile plans. Check out our comparison and find mobile data plans at the best prices!

Sources: