When your smartphone gets damaged, one of the most lingering questions you have in mind is where to bring it for repair. You might even be considering do-it-yourself fixes, looking for DIY phone repair video tutorials on YouTube and hoping to find a way to get your device working normally again.
But attempting a DIY repair on your broken phone is nothing more than a quick fix. Phone repair is a job best left to the experts. Today's smartphones are complex devices made of sensitive and fragile components, so it takes a trained and experienced technician to get your damaged phone working like new again.
For your Android or iPhone repair needs, you have three choices in the Philippines: making a claim on your phone insurance, bringing it to the manufacturer's authorized service center, or having it fixed at a third-party repair shop.
Where to Get Phone Repair Services in the Philippines
1. Your Phone Insurance Provider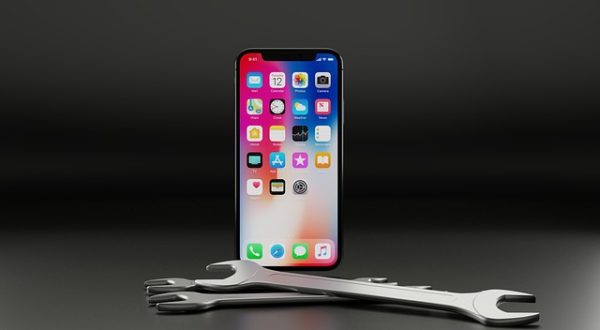 This is one of the cheapest and most convenient options for phone repair. If your damaged smartphone is covered by an insurance plan, the most logical thing to do is to immediately contact your provider to file a claim. Once your claims processing request is approved, the insurer will have the broken unit repaired or replaced and deliver the restored or new phone to you in around two weeks.
When you make a phone insurance claim, the provider will ask you to complete a claim form, provide a photo or description of your broken phone, and submit some documents. You'll also have to pay a minimal participation fee.
Phone insurance can save you money when having your damaged phone repaired. The total cost of getting your phone insured (monthly premiums and participation fee) is cheaper than a brand-new unit and even the repair bill at an authorized service center.
Read more: What is Smartphone Insurance and Should You Get One?
2. Authorized Service Centers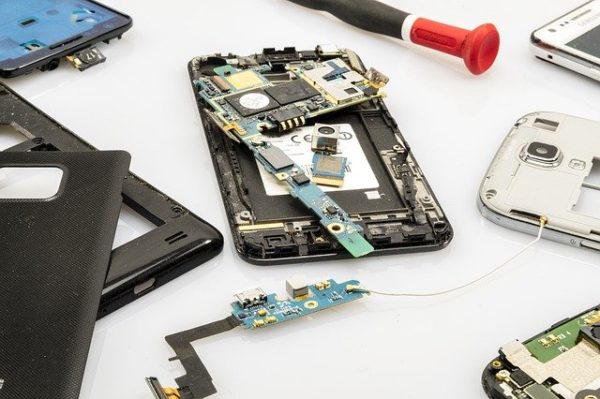 You can have your broken phone fixed at the smartphone manufacturer's authorized service provider for free (including labor and parts) if your unit is still under warranty and the damage is covered by the warranty.
Another advantage of choosing an authorized service center for phone repair is the quality of service. Repairs are backed by the manufacturer, which means they're official and certified. Technicians are well-trained by the manufacturer, too. Authorized service centers also use genuine parts to ensure the repaired unit will work or look like a brand-new phone.
For their clients' convenience, some authorized service centers, such as those of Apple, offer same-day service (for an additional fee) for certain fixes such as cracked screen repair.
However, smartphone warranties are very much limited in duration and scope. Typically, brand-new smartphones come with a 12-month warranty, and if you wish to extend it, you'll have to pay extra. Also, warranties usually cover factory defects and hardware malfunctions only. The most common causes of phone damage, such as accidental drops and water damage, are not covered by warranties.
Thus, if your damaged phone, such as iPhone or Samsung Galaxy, is not covered by a warranty and you decide to bring it to the manufacturer's authorized repair center, you'll be charged an expensive fee that could be equal to the price of a brand-new phone. The repair bill depends on the type and extent of the damage. Before you agree to proceed with the phone repair, ask for an estimate first and assess whether it's the best phone repair option for you.
Where to Find Authorized Service Centers in the Philippines
You can check the manufacturer's website for the locations of its authorized service centers near you. Here are the most popular smartphone brands in the Philippines and their authorized service center locations.
iPhone (1)
Samsung (2)
OPPO (3)
Vivo (4)
Xiaomi (5)
Huawei (6)
ASUS (7)
Realme (8)
3. Legit Cell Phone Repair Shops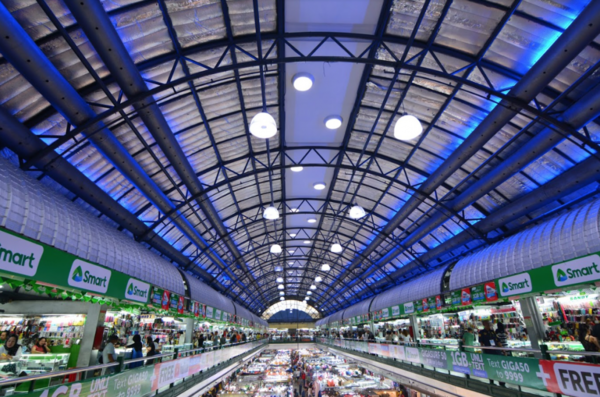 The third phone repair option is to visit one of third-party electronics repair shops mostly located in malls and commercial buildings. Some of the most popular places in malls that fix phones are found in Greenhills Shopping Center in San Juan and SM Cyberzone in various SM malls nationwide.
What makes these cell phone repair shops attractive to customers is their low service fees. However, the risk of relying on these third-party services is that they may use fake replacement parts (which is why they offer their services for cheap). You might end up spending more because repaired units with parts that are not legitimate may get damaged again soon.
Worse, if you don't monitor them, some unprofessional technicians may try to access your personal files on your device. So it's hard to trust these people to fix your phone.
To ensure that you're dealing with a legit and professional cell phone repair service, do your research. Before you go, look for online reviews and ask your family and friends for recommendations.
Top-Rated Cell Phone Repair Shops in Greenhills
Greenhills is the go-to place for smartphone owners who want to save money on phone repair, specially for screen replacement and water damage repair. If you're searching for legit places to have your phone fixed, here are some of the top-rated service providers in Greenhills (based on Facebook ratings and reviews):
Vincent Garcia Greenhills Repair - 2/F Centermall (9)
Dr. A iPhone Mac Repair Center - 3/F Virra Mall (10)
Gerald Cellphone Repair Center - 2/F Centermall
Phone Repair Services Comparison
Here's a rundown of the phone repair services in the Philippines to summarize all points and help you decide on the best option for you.
Phone Insurance
Authorized Service Centers
Authorized Service Centers
Cost
Cheaper than service fees of authorized service providers

Free for phones on warranty
The most expensive choice for out-of-warranty repairs

Cheapest phone repair option
Types of Repair
Cracked screen repair and liquid damage repair

Repairs for factory defects and hardware problems (free for phones on warranty)
Accidental and water damage repairs, battery replacement, etc. (with a service fee for out-of-warranty phones)

Virtually all kinds of phone repair
Quality of Service
Excellent
Excellent
Depends on the technician/provider
Authenticity of Replacement Parts
Genuine
Genuine
May be genuine or fake
Final Thoughts
Dealing with a damaged phone can be stressful, but it doesn't have to burn a hole in your pocket. So choose carefully from the three available phone repair options in the Philippines—find a balance between quality service and price.

Sources: