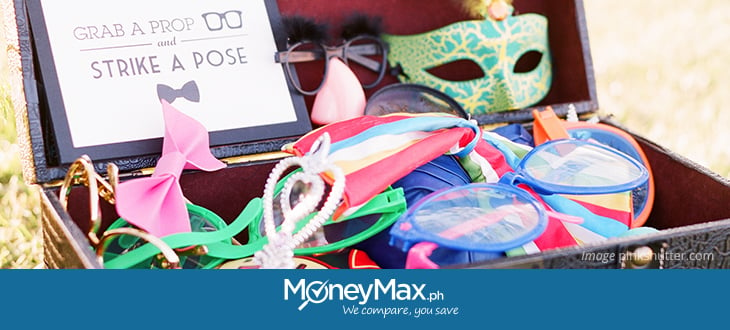 February is known for a grand plethora of things; Valentine's Day, Chinese New Year, Red Day. For those still in school, it's time for Prom.
The Prom Committee generally takes the brunt of this, as it's their job to acquire venue, catering, and deciding whether Prom gets a Band or a DJ.
The one common factor that both the committee and the prom-goer have in common is that they have to run on a budget. There a lot of ways you can cut costs for Prom, but still have it as fun as possible.
The Prom Theme
The all-important theme is something that the committee first debates on, then releases a set for the general populace to vote on (or at least that's how it normally goes). Consider themes that aren't too outside the realm of possibility, like color sets or fashion from the last two decades. Easier themes will be less difficult to plan clothes and décor for.
The Venue
Scouting for venues may be a little less difficult, given that you'll have assistance from the school, but all the same, make an effort not to break the bank. The average cost for a venue with space for a dance (and includes food) around Php 650 to Php 1,200 per head. Multiply that by a hundred or so students for both the Junior and Senior classes, and staff or parents who are to function as chaperones.
So consider acquiring a venue separate from food. If your school's auditorium happens to also have air-conditioning, use that. Seeing as it isn't all that warm yet, an open air venue at your school will be considerably cooler in the late afternoon to early evening. A familiar setting will be easier to decorate than one you've only scoped out a few times.
Party Food
Most proms (at least locally) include dinner as part of the proceedings. Suggesting that the prom be just a dance with drinks and finger food cuts costs considerably. It'll also mean that everyone comes ready to dance and the odds of clothes being ruined by stains become slimmer.
If you do need catering services, you may be looking at a cost of Php25,000 on average, but there are cheaper options available for Php180 to Php380 per head.
Music
Music is another matter that needs to be handled well. Hiring DJs can be pricey, and the same goes for a live band. An option to lower costs could be to tap talent within the school at a modest fee. If your school has a glee club, consider asking them to prepare set lists for the night. If you want to go the prepared music route, ask the A/V club or the music club for help in building a set list that will last the night, and set them up at your chosen venue's sound system.
Décor and Style
Do-it-yourself is a trend these days, and if you're looking to decorate your venue at a modest cost, look to your theater club's stage hands for help in combination with tutorials for prop-making that you can easily find online.
With all that work done, the stage is set. All that remains is coming dressed to the nines for the event. Most will want to get a dress or suit that fits right, or is unique to them. It's still possible on a smaller budget.
For the men, it'll be cheaper to rent a suit than to have one made. But then owning one is also ideal for later formal occasions, so consider making an RTW purchase, then having it adjusted to you accordingly. Having a suit made can cost between Php3,000 to Php7,000 – whereas having a purchased suit tailored may cost you way less, and will look better on you.
For the ladies, if you do go the RTW path, the compromise you make is uniqueness. The last thing you want is to show up in the same dress as your classmate or junior, so ask the salespeople if someone else has already purchased the same dress. Embellishing the dress, or having it tailored to a certain style will also cost much lesser than having a dress made with only weeks to spare.
Like the props-making tutorials, you can also find similar tutorials for makeup and hair online, effectively removing the cost of going to a stylist and being wholly unsatisfied with their work later.
The point of prom is simple: to have fun and make memories that'll last a lifetime. It doesn't mean you have to go wild trying to do so, and your parents will also thank you for not breaking the proverbial bank.