There's nothing quite like Christmas in the Philippines. With stunning light displays and holiday decor, the cheerful jingle of Christmas carols, and the mouthwatering aroma of puto bumbong and bibingka, no wonder we celebrate Yuletide festivities for over four months.
It's indeed the most wonderful time of the year. But if you add exacerbated traffic problems and jam-packed malls to the equation, the holiday season is also one of—if not the—most stressful times of the year.
So if you have a few holiday gift exchanges lined up, prepare as early as you can. Read on to learn how to save time and money on gifts and gift delivery in the Philippines during the holidays.
Read more: Plan Your Time Off: Holidays in the Philippines and Long Weekends in 2022
Gift-Giving Etiquette to Keep in Mind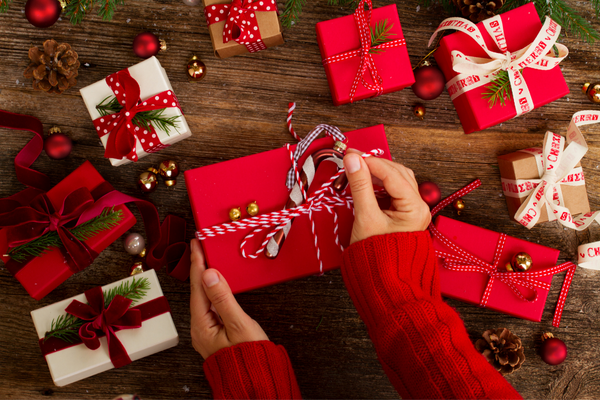 But before you even pick gifts and decide how to send them, check out this quick guide on gift-giving etiquette:
✔️ Don't Expect Anything in Return
Ever received a gift and awkwardly realized that you have nothing to give in return? If the opposite happens to you this time around, remember that just because you added them to your Christmas list doesn't mean they have to add you to theirs. The point of gift-giving is to bring joy, not to get a gift in return.
Plus, you never know if someone might just not have the budget for gifts.
✔️ Don't Overthink the Price
Speaking of budgets—if you're wondering how much you need to shell out for gifts, the rule of thumb is to spend whatever amount you're comfortable with. Save the expensive gifts for your loved ones. An acquaintance or coworker might feel uncomfortable with the idea of presents bearing hefty price tags, too.
✔️ Make It Personal
They say it's the thought that counts, but don't show up with a rushed, half-baked present. It might end up regifted to someone else, or worse, thrown in the trash.
Whenever possible, come up with Christmas gift ideas tailored to your recipient's interests. This is easy if you know your monito or monita well or if they prepared a wish list, but if not, try to (sneakily!) ask around about their preferences. If all else fails, you can't go wrong with useful items such as skincare sets and food gift boxes in the Philippines.
✔️ Show Your Appreciation
For recipients, this is the most important rule. Whether you like your gift or not, remember to thank your giver for the sweet gesture.
Read more: Treat Yourself Like a Queen: Women's Month Sale 2023
How to Save Money and Time on Gifts and Holiday Gift Delivery in the Philippines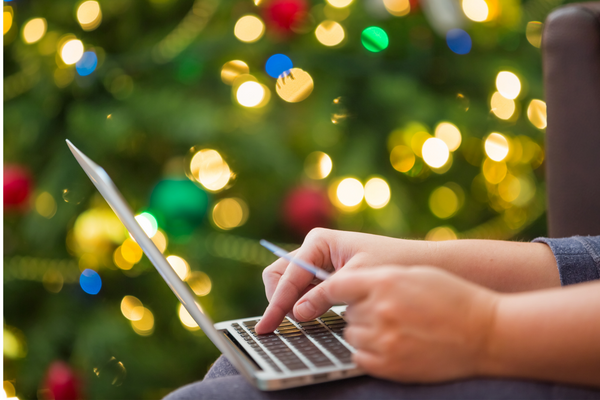 Searching for the perfect present and witnessing your recipient's reaction is a key part of the holiday fun, but let's face it—the logistics of it all can be quite a nightmare, especially if you're shopping for lots of people.
Whether you're planning to send individual gifts to family, friends, and colleagues or bulk ones to clients, partners, and employees, read on for tips on hassle-free gift-giving.
🎁Make a List (and Check It Twice)
Think of a Christmas list like a grocery list—you need one to stay within your budget and finish your shopping as quickly as possible. You don't want to waste time ambling around aimlessly, looking for gifts in the wrong places.
Write down who you're giving gifts to so that no one gets left out. If you can, jot down gift ideas for each recipient and your price range for each gift. This way, you won't get any unpleasant surprises once you see the receipt. You can then stay within your Christmas budget.
🎁 Shop Online
Hate the idea of wrestling your way through a throng to find a gift within holiday mall hours, queueing for hours, and struggling to hail a taxi back home while lugging heavy packages around? Do your holiday shopping online instead.
In the past couple of years, online shopping has become the norm. Even if mall restrictions significantly eased this year, you don't have to go back to shopping in physical stores. Aside from convenience, you get to enjoy exclusive discounts and perks such as free shipping and cash back with online shopping.
🎁 Beat the Holiday Rush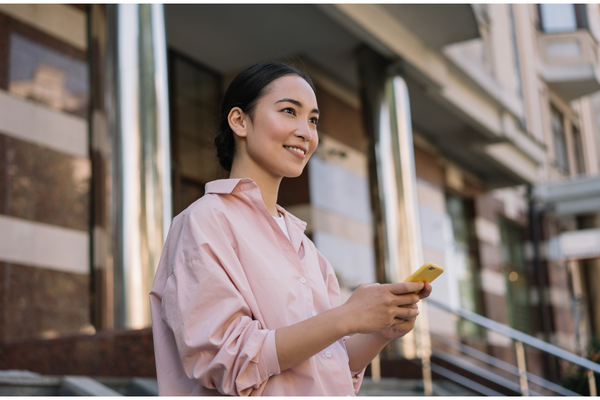 Whether you decide to shop online or offline, do so in advance. As mentioned, shopping in physical stores gets stressful during the holidays. For all its perks, online shopping still has its limitations.
What with the massive volume of orders online shopping platforms receive during the holidays, you might end up receiving your own package well after Christmas. So don't wait too long, or that perfect gift you've been eyeing might get sold out!
🎁 Impress with DIY Gifts
No room left for presents in your budget? Nothing beats a lovingly crafted DIY gift. You'll save money on holiday gifts and show your loved ones just how much you care.
For instance, you can fill a hamper with self-care goodies such as homemade candles and essential oils for that workaholic friend. If you're gifting a health-conscious foodie, drum up some food gift ideas and whip up a healthy gift basket in the Philippines.
🎁 Get Gifts Delivered Safely and Conveniently
Thanks to an on-demand delivery app like Lalamove, you won't have to stress about gift deliveries anywhere in Luzon and Cebu. You can now book deliveries from home or anywhere you are, as long as you're connected to the internet.
Enjoy Lalamove's affordable delivery rates, long-haul truck delivery service, large service coverage area, and same-day delivery. Use the app to pick the best vehicle type to accommodate your gifts, schedule multi-stop deliveries if you have several recipients, and track deliveries in real-time.
If you're planning a surprise online gift delivery in the Philippines, use Lalamove's Pabili Service.[1] You can ask your driver to buy and deliver anything on your behalf as long as it's worth ₱2,000 or less for a motorcycle, or up to ₱5,000 for a sedan.
Remember to click the bell button in the upper right corner of the app for promo codes.[2] You can also check your Lalamove wallet for available coupons.
Final Thoughts
Take advantage of precious time with your loved ones this Christmas by planning your shopping and gift delivery in the Philippines ahead of time. Focus on staying fully present and finding ways to make the festivities memorable and special for everyone. After all, Christmas comes only once a year—make the most of it!
DISCLAIMER: This article was created in partnership with Lalamove. While we are financially compensated for this collaboration, we ensure to maintain our editorial integrity to provide you with the best recommendations that can help you make smarter financial decisions.

Sources: