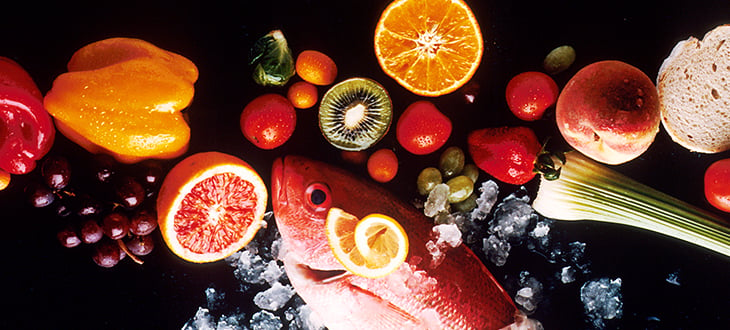 Ready to start over a new leaf this new year? One of the more popular new year's resolutions is living a healthier lifestyle, an important foundation of which is a balanced and healthy diet. Many of us regularly buy food from the grocery or market, where we can get easily overwhelmed by the vast selection of foods—both good and bad—on offer.
Here we look at some of the most affordable healthy food staples you should keep an eye out for the next time you go grocery shopping.
Whole wheat bread
As much as you can, avoid buying white bread. While these tend to come in plentiful supply, they also use highly processed flour. Instead, opt for healthier whole-wheat or whole-grain varieties. This applies not only to bread but also to other sources of grain like breakfast cereal and oatmeal.
Brown rice
A food staple throughout many parts of Asia, rice is a cheap and effective shortcut to a filling meal. When given the choice between white rice and brown rice, go for the latter whenever you can. Brown rice takes longer to cook, but offers more health benefits than white rice.
Pasta
Like bread, pasta also comes in alternative whole grain varieties for the health-conscious. Pasta dishes are an easy way to feed families their necessary carb intake. Pasta is also an easy last-minute party food to prepare and serve, with a variety of shapes and sauce pairings to choose from. Some stores carry specially-made vegetable pasta, which incorporates ingredients like spinach and carrots.
Ground beef
Less expensive than steak and healthier than pork, ground beef is a highly versatile way to keep red meat in your diet. Serve it as is in the form of meatloaf, add it to pasta sauces or stews, or even use it to make hamburgers and tacos. Of course, you could just as easily substitute red meat for cheaper alternatives like eggs and white meat (chicken, seafood. etc.).
Whole chicken
Buying whole chickens tends to be cheaper in the long run than going for pre-cut packages. Compare the different brands available at your local grocery for weight and monetary value. At home, you can either roast the chicken whole or slice up different parts to serve throughout the week. Less desirable parts like bones can be used to make chicken stock for soups, stews, and other recipes.
Fresh vegetables
What many trendy fad diets have in common is increasing the number of vegetables you consume in your diet. Healthy food recipes would be incomplete without greens! Stock up on vegetables you can easily incorporate into your daily menu like cabbage, tomatoes, cucumbers, and carrots. Opt for fresh over frozen, and frozen over canned.
Aromatics
Even the most pedestrian meals can be made better with very basic taste enhancers like salt, garlic, and onions. To expand your flavor vocabulary even further, make a list of the most frequently used recipes in your home and find aromatic ingredients that would complement that healthy food recipe you've been planning to try! Experiment with dried spices and herbs in small quantities like chili, ginger, rosemary, and basil.
Healthy snacks
Want to cut unhealthy junk foods and candies from your diet? Go all-natural with snacks like fruit (both fresh and dried), cut vegetables, cheese, nuts, and unsalted popcorn. Replace cakes, cookies and ice cream with crackers, bagels, frozen yogurt, or sorbets. If you must have your chocolate fix, go for plain dark chocolate.
For more helpful ways to save both your money and your well-being, keep exploring our blog! Make wiser choices this year by comparing products. Compare credit cards, car insurance, or personal loans now.