Leap into your next adventure
without thinking twice!
Compare the best travel insurance in the Philippines
via Moneymax with coverages up to ₱5 million.
Best Travel Insurance in the Philippines

Get superior travel insurance for you and your family's trip at a very competitive price
Up to ₱5 million coverage in Medical, Hospitalization and Travel Inconveniences
Premium starts at ₱330
Benefits:
✅ Choose up to ₱5 million coverage in Medical and Emergency expenses abroad
✅ 24/7 worldwide protection and assistance services anytime, anywhere
✅ Enjoy cashless medical assistance, similar to HMO's
✅ Unlimited Emergency and Medical Evacuation, Repatriation, Escort to minors, international referral services and bail bond
✅ Medical treatment and expenses due to Covid-19 for domestic and international trips

PGAI Travel Shield Insurance
Best coverages to choose from for you and your family's international travel
Up to ₱2.5 million coverage in Medical and Emergency Expenses Benefit
Premium starts at ₱361
Benefits:
✅ 24-Hour Worldwide Assistance – Call Collect (+632) 8459-4734 PGA Assistance Center anytime, anywhere in the world
✅ Allows cashless settlements of claims up to the policy limit
✅ ₱2.5 million Medical Necessary Expenses Benefit includes illnesses or accidents involving COVID-19
✅ Has Emergency Medical Evacuation and Repatriation Benefits that transport the injured, ill, or deceased traveler back home

A happy traveller's top priority is his safety
Up to ₱2.5 million coverage in Medical Expenses
Premium starts at ₱463
Benefits:
✅ Insure infants and adults up to 85 years old (up to 99 y/o for Schengen Visa Countries)
✅ Provides 24/7 hotline assistance and mobile support
✅ Enjoy cashless benefits in case of emergency treatment or hospitalization
✅ Cruise Coverage Available
Starting base premium for up to 4 days stay

Destination

Individual Plans

Family Plans

South Korea

$5.78
(₱325.06)

₱374

₱463.23

$15.06
(₱846.95)

₱874

₱943.25

China

$5.78
(₱325.06)

₱374

₱463.23

$15.06
(₱846.95)

₱874

₱943.25

Japan

$5.78
(₱325.06)

₱475

₱468.59

$15.06
(₱846.95)

₱1,119

₱938.49

Australia

$7.72
(₱434.16)

₱475

₱468.59

$39.63
(₱2,228.73)

₱1,119

₱938.49

Dubai

$7.72
(₱434.16)

₱475

₱468.59

$39.63
(₱2,228.73)

₱1,119

₱938.49

USA

$7.72
(₱434.16)

₱475

₱468.59

$39.63
(₱2,228.73)

₱1,119

₱938.49
Oona premium provided is in USD$ and converted to ₱
$1 = ₱56.24
Get travel insurance to fully enjoy your international trips, especially to Visa-required countries
such as:
Why do you need travel insurance?
You might've traveled internationally multiple times and never encountered any setbacks. Lucky you! But with the prevalence of unexpected circumstances like delayed or canceled flights, natural disasters, and diseases such as COVID-19, you might need to give Lady Luck a break and get travel insurance instead.
Travel insurance is a type of insurance that protects you from unforeseen inconveniences and mishaps during a trip. It covers events such as lost passports, lost or delayed baggage, trip cancellations, accidents, medical expenses abroad, and death. If you want a worry-free travel experience, getting travel insurance is your best bet, especially if you'll avail of a travel insurance policy that has several benefits.
With that said, there are several coverage options available for travel insurance. Below are the most common: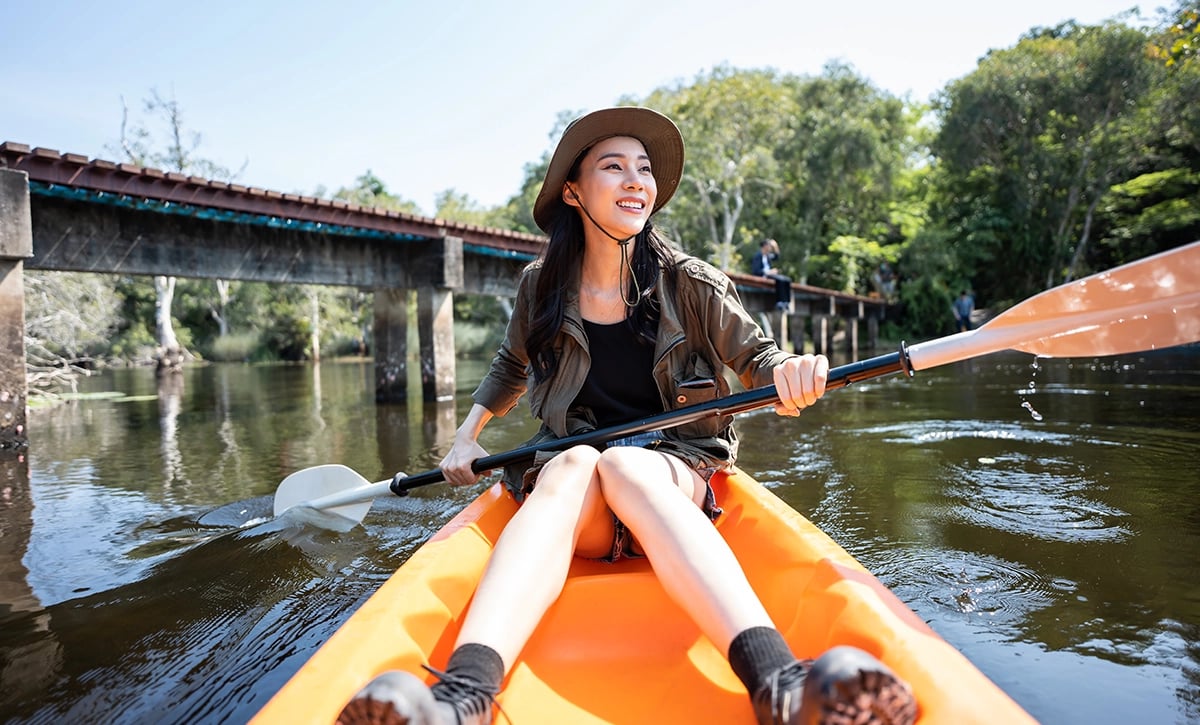 Personal Accident Benefits
Most travel insurance policies cover death and burial expenses if the insured dies or suffers permanent disability during the trip.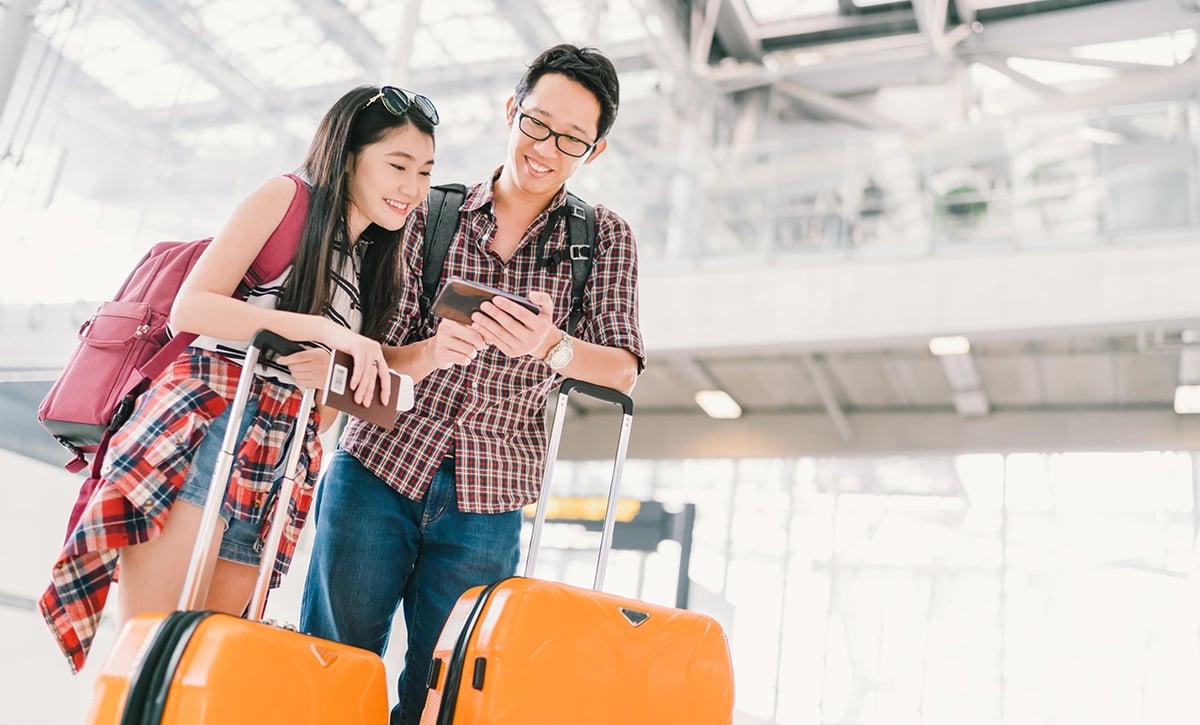 Travel Inconvenience Benefits
Your flight got canceled? A travel insurance policy can reimburse you for expenses brought about by various travel inconveniences.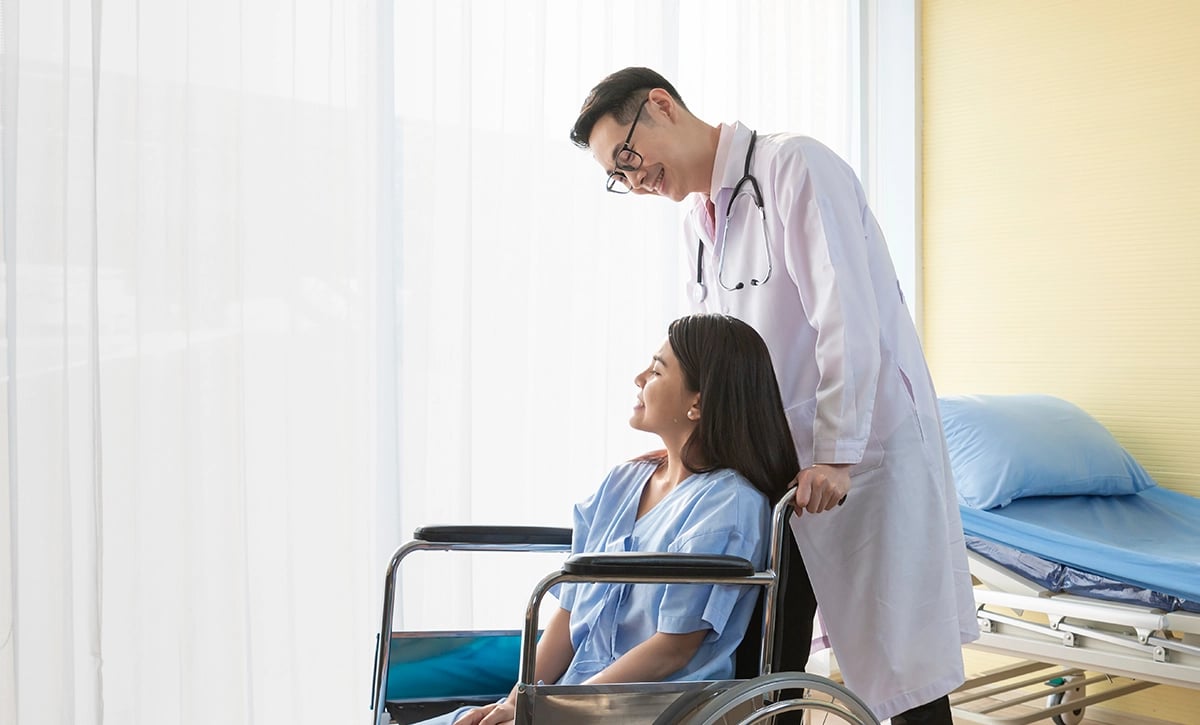 Medical & Hospitalization Benefits
When you get hospitalized while on your trip, travel insurance can get you the proper medical care wherever you are in the world.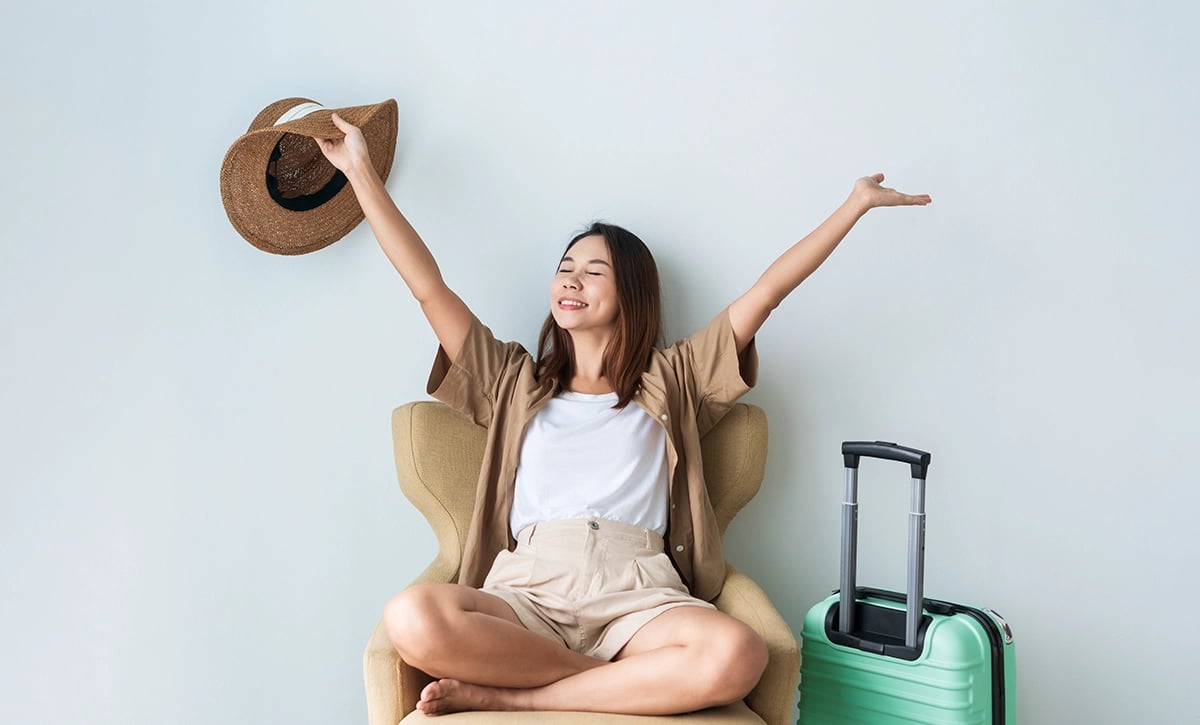 Personal Liability Benefits
A travel insurance policy should also reimburse you for the loss of personal items like baggage, documents, and other belongings during the trip.
Some travel insurance companies also provide coverage on the following:
✅ Trip interruption
✅ Non-medical emergency evacuation
✅ Gear and electronics
✅ Adventure and sports
✅ Repatriation of mortal remains
You can buy a travel insurance policy anytime from 24 hours or weeks before your scheduled trip though it's better to purchase it earlier to give you enough time to review the policy and the coverages that come with it. Some companies have a short turnaround time, so get travel insurance as soon as you finalize your travel plans.
Perks of getting travel insurance

Purchase different coverages suited to your trip
There are so many options available when purchasing travel insurance that you can easily customize it to your trip needs.
Trip frequency:
Single trip - best for vacationers, occasional travelers, or trips that only happen once a year
Multi-trip - best for multiple trips in 1 year that's good for 30 days
Annual trip - best for jetsetters as the coverage is for 365 days
Individuals covered:
Single - best for solo travelers
Family - ideal for families with members below 18 years old
Group - best for a large group of adults. Some travel insurance companies offer discount rates for this plan.

Experience hassle-free travel insurance to Schengen countries
Going to Europe soon and want to get travel insurance? Aside from getting a Schengen Visa, another requirement is Schengen-compliant travel insurance. That won't be a problem for you since there are lots of Schengen-accredited Filipino travel insurance companies such as OONA, Standard, Malayan, and FPG.

Enjoy easy premium payment methods
The convenience brought about by technology lets you pay for your travel insurance premium anywhere in the world. Most travel insurance companies in the Philippines accept payments through debit cards or credit cards. Other methods include:
Auto-debit arrangements

Online banking websites and apps

Over-the-counter at banks and payment centers

Post-dated checks
Travel Insurance Claims
Filing for a travel insurance claim means you've encountered an issue or emergency during your trip. A lot will go on during this period and as stressful as it can be, remember the standard procedures below so you can properly file a claim:

Call your insurance provider as soon as the incident happens

Prepare and gather as much proof as you can

Fill out the necessary claim forms provided by our insurer

Prepare the necessary documents required to make a claim

Send all the documents and proof to your insurance provider
To check the complete list of requirements for filing a claim, check with your insurance provider. But usually, these are the common requirements for each type of claim:
Accomplished form from your insurance provider

Copy of your airline ticket

Copy of your passport
Copy of police report

Copy of medical report or certificate from attending doctor

Copy of death certificate from PSA

Photo proof of full body or disabled body part
Copy of medical report or certificate from attending doctor

Copy of medical invoices and receipts

Copy of laboratory procedure and results

Copy of doctor's prescription, if applicable

Copy of police or incident report

Copy of hospital statement of accounts
Copy of advance payment proof

In case of a medical emergency, a copy of the medical report

In case of death, a copy of death certificate from PSA

Any document proving trip cancellation
Copy of certification from the airline/carrier stating scheduled departure time, actual departure time and the reasons for the delay of the flight
Copy of baggage irregularity report

Copy of acknowledgment receipt with time and date when the baggage was retrieved

Copy of police report of loss or damage and the list of items lost
Most insurance providers have coverage for hospitalization and medical expenses related to COVID-19 if the insured gets infected during the trip. However, trip postponement or curtailment due to COVID-19 protocols are usually not included in travel insurance coverages.
Not every scenario is covered by your travel insurance. These situations or instances are not covered by most travel insurance in the Philippines:
Pre-existing conditions

Pregnancy-related reasons

Sexually-transmitted diseases

Extreme sports and other dangerous activities

Unattended baggage

Mental health disorders

War-related damages
The price of your travel insurance premium will depend on the number of travelers, the age of all insured, and the destination. Insurance providers could add more factors that will affect the price of your premium.
It depends on your insurance provider but usually, you can pay through the following payment methods:
Credit or debit card

Auto-debit arrangements

Online banking websites and apps

Over-the-counter at banks and payment centers

Post-dated checks
Yes, you'll need to get insurance for each of your family members. Try the group or family plans that some travel insurance companies offer for a more convenient transaction and to avail of possible group discount rates.
The main difference between group and family plans is that for family plans, you can include children below 18 in your travel insurance. Group insurance is usually for adult travelers looking to insure everyone in one convenient payment.
Yes! Travel insurance is useful for travelers who have no life or health insurance coverage, especially those with dependents.
Even if the odds of illness or death while traveling are low, you'd want to have the kind of protection you don't currently have, for when you need funds to cover your medical expenses until you return home.
Yes! You need to have insurance each time you're traveling abroad. Even if you already have a life or health insurance policy, your medical expenses might not be covered if you get hospitalized overseas. Only a few life insurance policies in the Philippines include coverage for hospitalization and medical treatments abroad.
Medical costs in foreign countries can be expensive, too. You might not have enough cash for out-of-pocket medical expenses. This is where travel insurance comes in handy, as you won't have to be burdened as much when paying for medical bills while you're on an overseas trip.
Try the multi-trip or annual trip plans from travel insurance companies so you'll get more bang for your buck.
Filipinos traveling to Europe are required to buy a travel insurance policy before applying for a Schengen visa. Also, the insurance policy should come from an accredited Schengen-compliant insurance company in the Philippines.
Travel insurance for Schengen visa application should cover the entire period of stay in all member-states of the Schengen Area, regardless of the purpose of visit (e.g., tourism, business, education, etc.), with a coverage of at least €30,000 for medical emergencies, hospitalization, and repatriation in case of death.
You should still consider getting a separate travel insurance policy because most travel insurance that comes with your credit card doesn't cover certain illnesses and emergency assistance coverage that a standard travel insurance policy usually has.
Not all destinations are covered by travel insurance providers. War-torn countries and identified countries sanctioned by the United Nations are also not covered.
Some insurance providers don't cover destinations that the government has already advised the public not to travel to. This includes countries with travel bans due to high COVID-19 cases.
Learn More About Travel Insurance in the Philippines