Singlife Philippines App Review
Admit it, you're here because you're both curious and in disbelief that getting an insurance policy can be that easy using the Singlife app.

But are you open-minded enough to give it a try? Check out this short Singlife app review to find out.
What is the Singlife Plan & Protect app?
The Singlife Plan & Protect App is the first and only mobile app in the Philippines where you can get insurance directly through your phone!

Unlike traditional insurers, Singlife gives you full control of your life insurance and investment from start to finish using only the app. This fully digital process eliminates complex paperwork and repetitive back-and-forth with insurance agents.

With Singlife Plan & Protect App, you don't have to settle with a one-size-fits-all type of insurance. Instead, it lets you fully customize your own coverage so you can get flexible protection that fits your budget anytime you need it.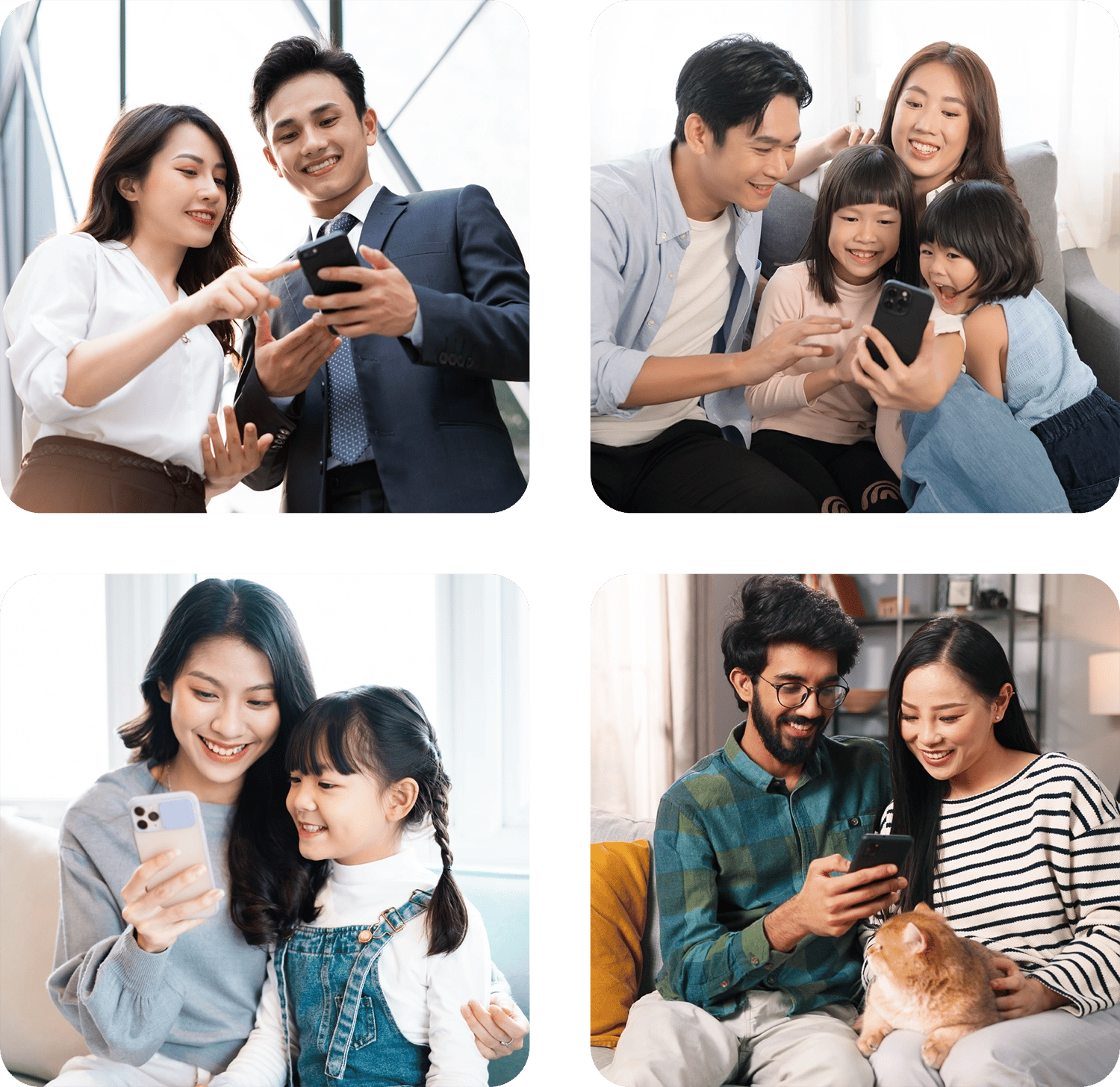 Singlife made it possible to SAVE, PLAN, and PROTECT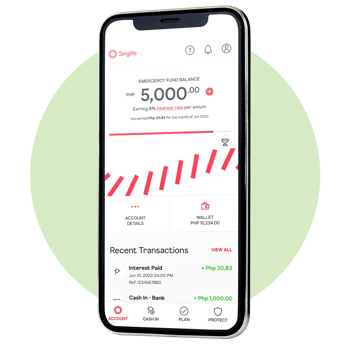 When emergencies hit, they hit hard, leaving a big dent in your finances. Prevent a financial wipeout by starting an emergency savings fund through the Singlife Plan & Protect App, with a target goal amount of 3x your monthly income.

Cash in only ₱250 to your Emergency Fund to unlock an array of benefits:
✅ Earn up to 5% yearly interest and lock it at 5% for the first three months
✅ Get access to insurance and investment solutions based on your budget and needs
Start saving for your emergency fund for as low as ₱250 and aim to save for 3x your monthly income.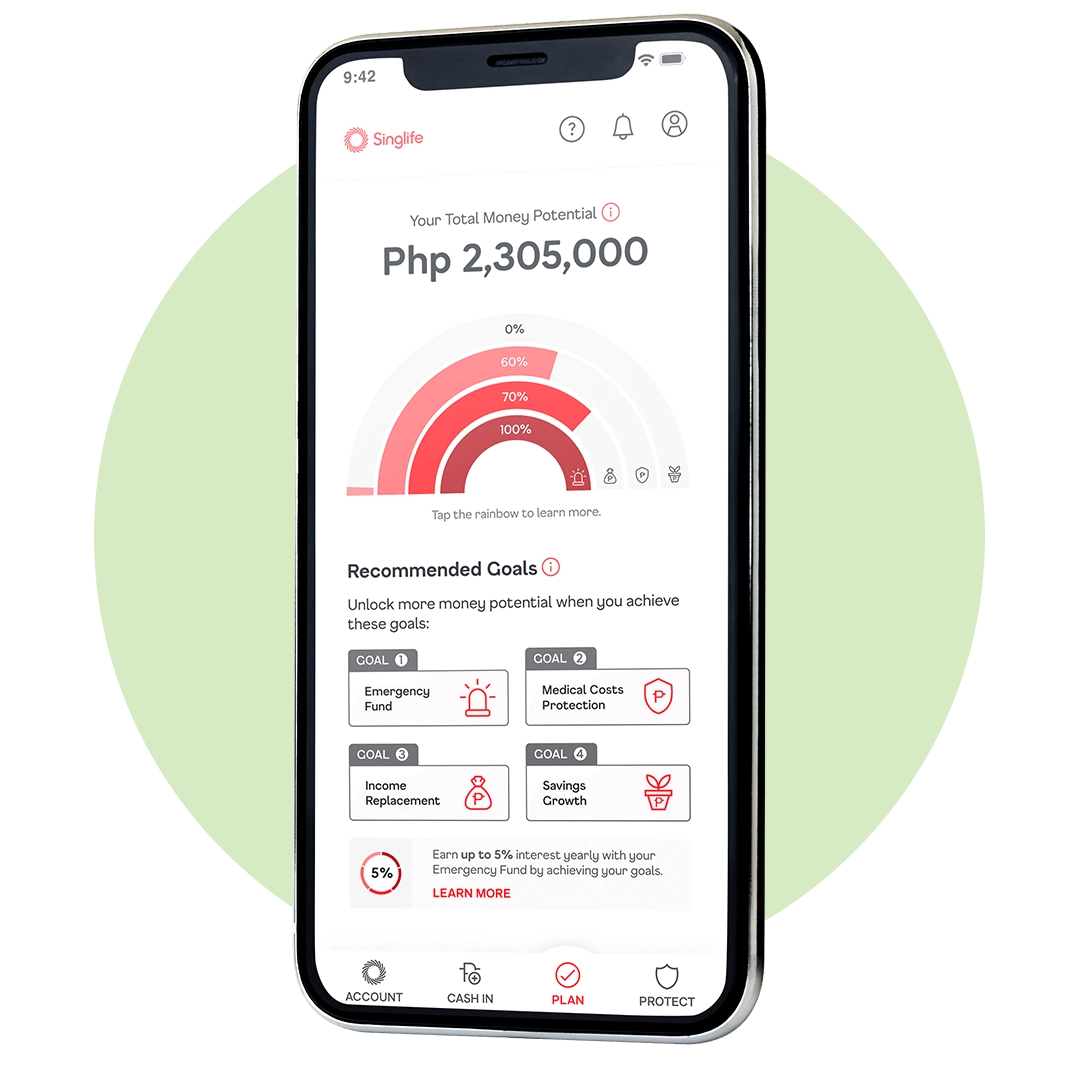 Want to work on your financial goals but don't know where to start? Make it fun with the Singlife Plan & Protect App's gamified approach.

After you've cashed in to your Emergency Fund, just go to "PLAN" and see the App's personalized savings goals for you, whether for: emergencies, expense protection, income replacement, and long-term savings growth. The App will then show a tracker for each Goal you have, indicating how far or close you are to your target amount.
Doing In-App actions that brings you closer to your goals (e.g. cashing in or buying a life insurance plan) earns you an additional 1% interest to the 2% base interest of your Emergency Fund. You can hit the maximum interest rate of 5% yearly if you hit all your target goals.
Fun fact: If you plan to get life insurance in the App, the interest rate your Emergency Fund earns every month can offset your monthly premium.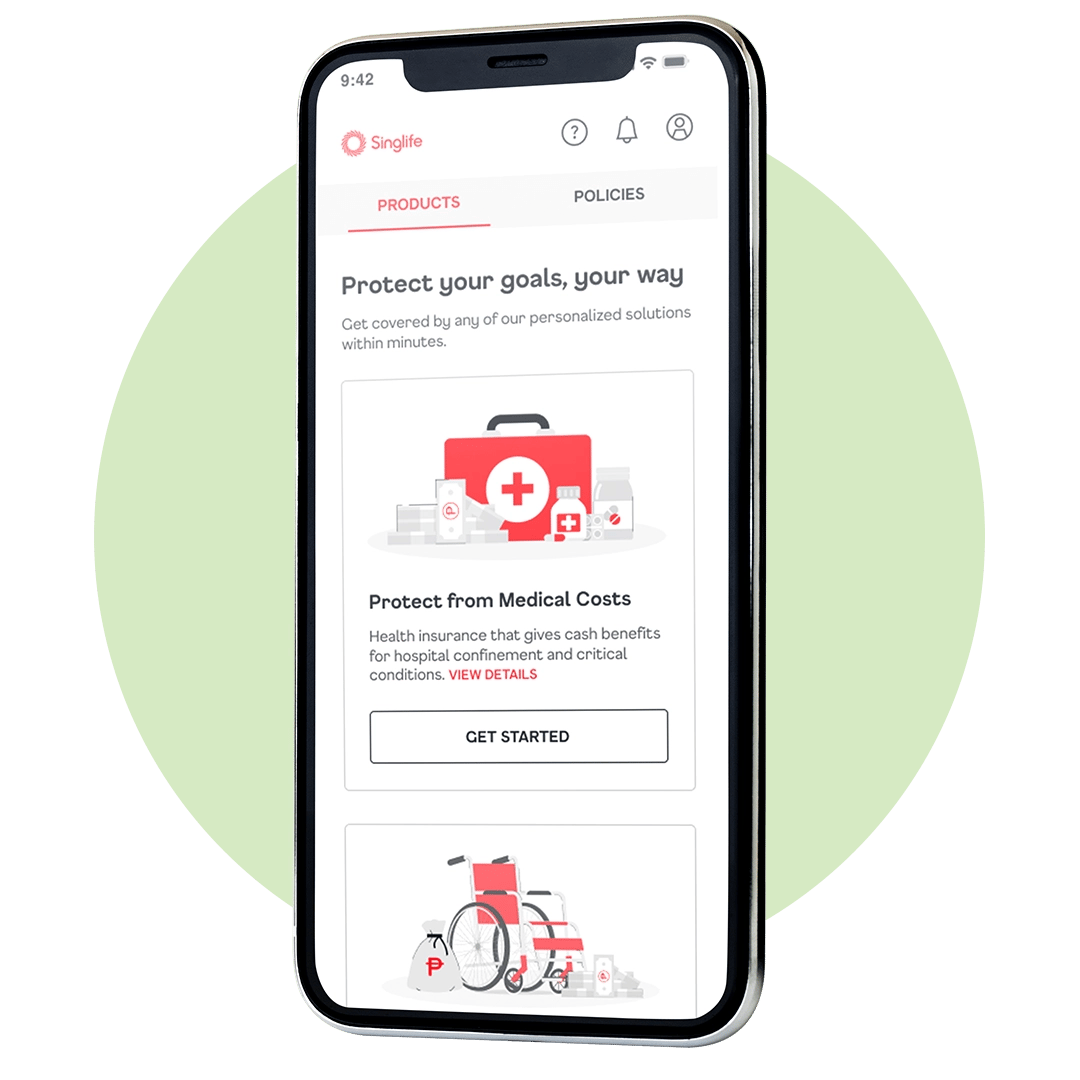 Your daily horoscope isn't enough to protect you from unforeseen events: illness, disability, or even death.

As grim as it sounds, it's a reality we all have to face. And with the Singlife Plan & Protect App, it's a reality you can face head-on through different insurance and investment products for the following:
✅ Income loss - Keep your income coming in the event of permanent disability or death.
✅ Medical costs - Get additional cash to pay for your hospitalization and medical bills.
✅ Goals - Grow your savings to achieve all the life goals you've set your sights to.
Premiums are based on your age and monthly income, ensuring that recommendations remain flexible where you just pay for the coverage you need.

And if you suddenly change your mind – no problem! You have the option of discontinuing your life insurance plan via the App because you're the boss of your finances with Singlife Philippines.
Singlife Plan & Protect Benefits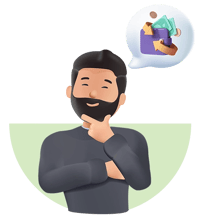 Be the boss of your finances
No complicated application process, no insurance agents, hassle-free, 24/7 available, and you have full control of your savings and insurance since it's all digital!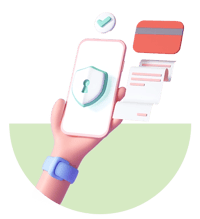 Customizable protect & plan solutions
The Singlife Plan & Protect App will provide personalized and customizable goals and insurance based on the monthly income you've declared.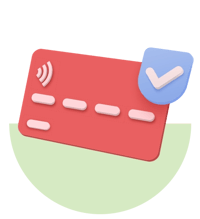 Free Singlife Visa debit card!
Request for your free Singlife Visa debit card in the Wallet section of the App. Use it like a regular debit card when withdrawing cash via ATM or paying for your purchases and bills. Plus, enjoy zero fees when you withdraw at any UnionBank ATM.
Singlife App vs Traditional Insurance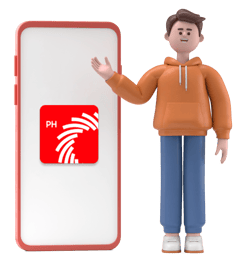 Singlife Plan & Protect App
Get insurance and investment products, build your emergency fund, and get financial planning advice all in one app!

Only minimal requirements for the application process—personal information, valid ID, and a selfie

No need for insurance agents! Get direct access to your insurance and savings 24/7

Customizable coverages to fit your budget

Insurance policies are available through the app so you'll always have access to it

Offers savings and investment with insurance solutions, plus a Singlife Visa debit card!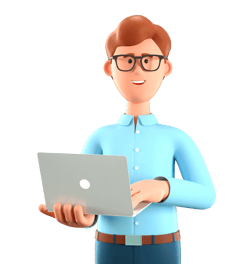 Application process can be tedious because of numerous document requirements
Meetups with insurance agents can cause delays and misunderstandings
Insurance premiums can be a bit expensive
Since insurance policies are printed on paper, it can get lost or damaged
How to Download the Singlife App via Moneymax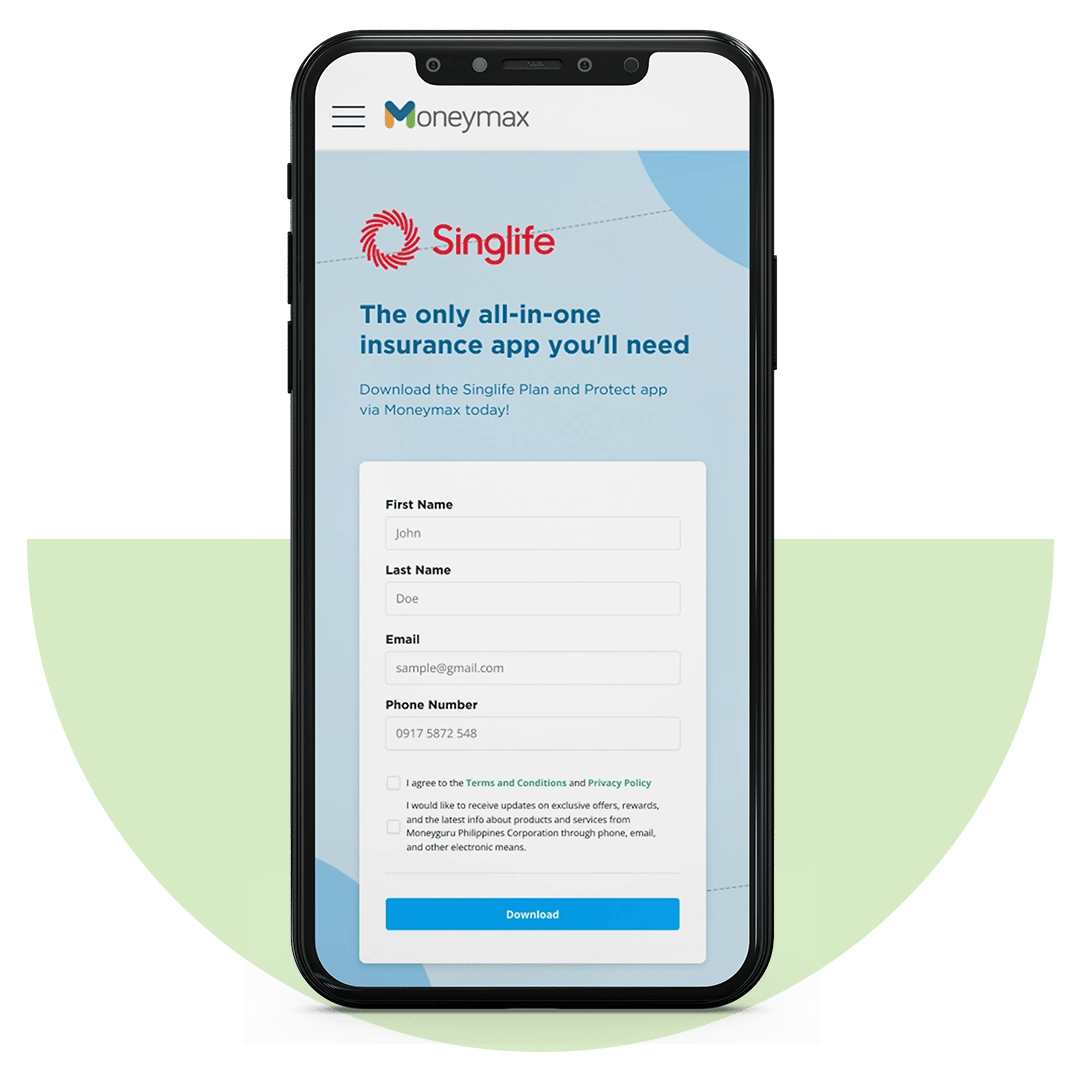 Sign up via Moneymax today to download the app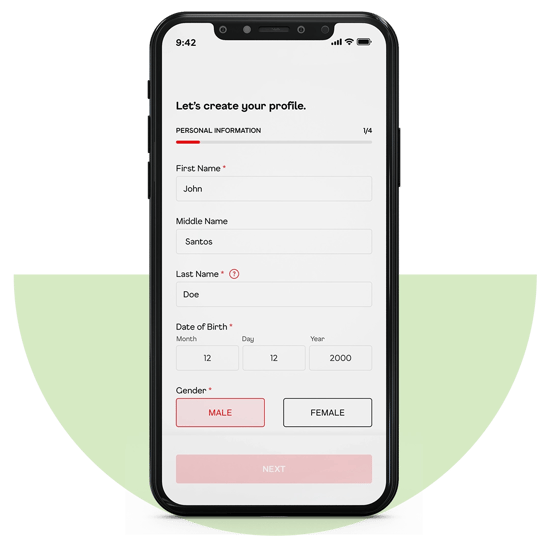 Create a Singlife Profile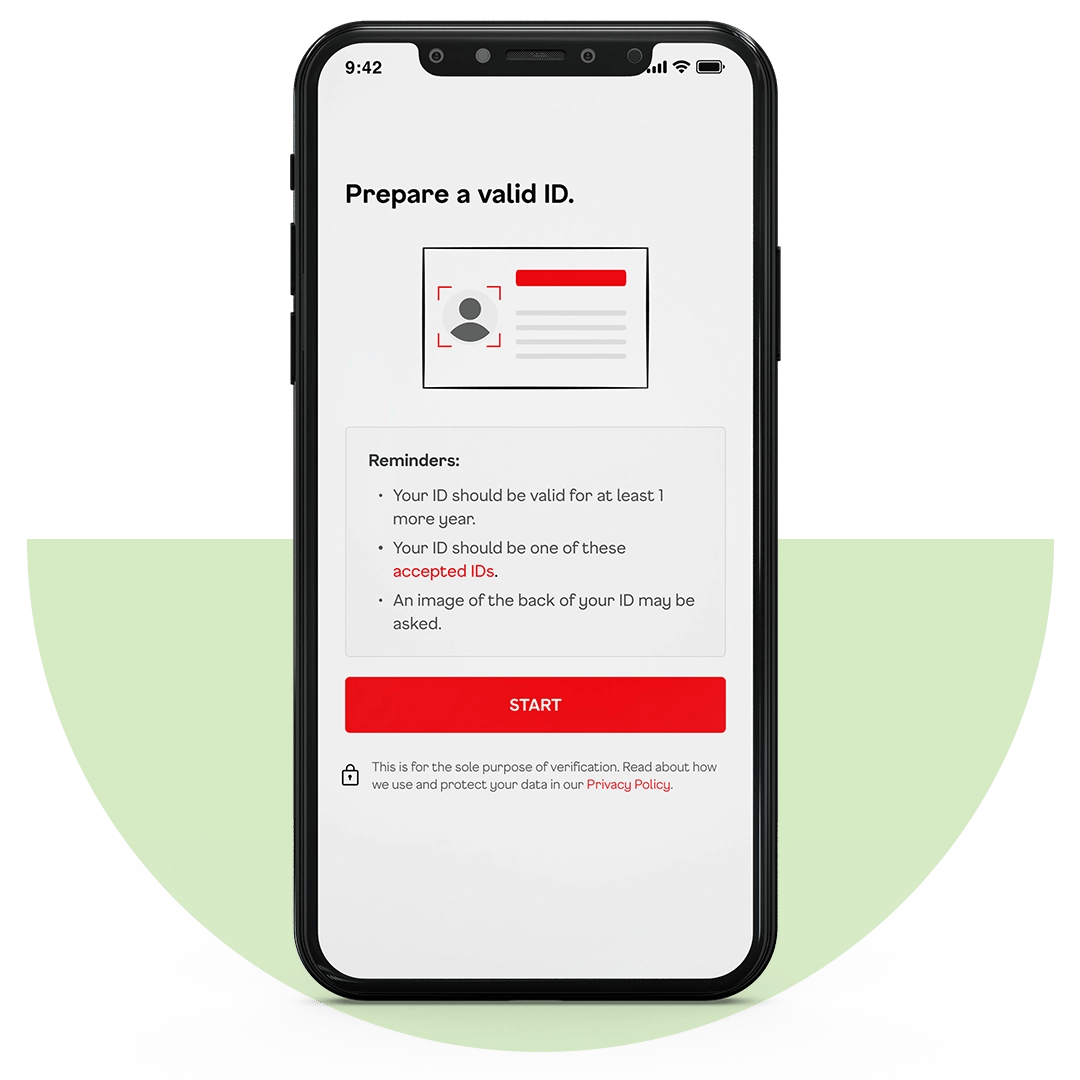 Verify your identity by taking a photo of your valid ID and a selfie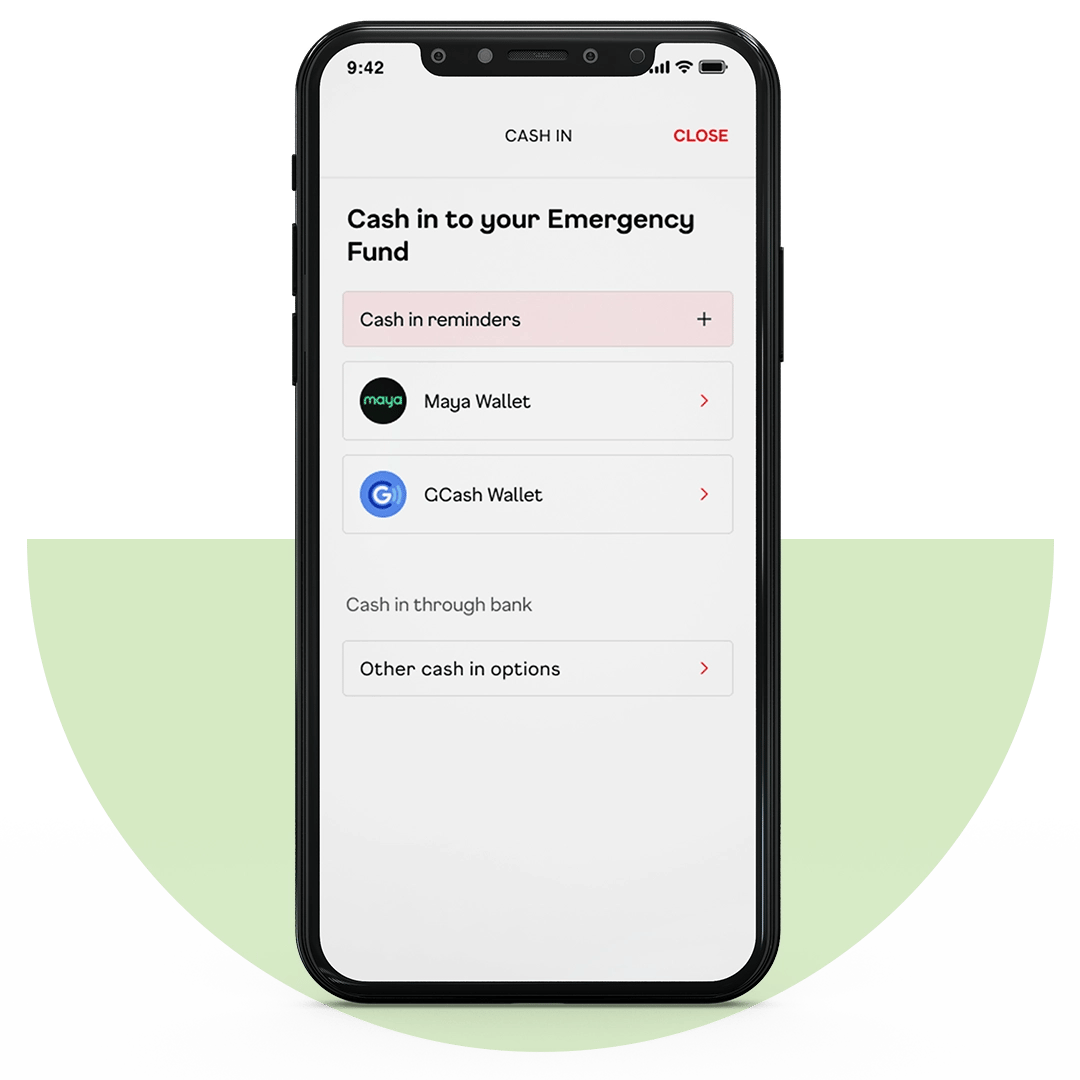 Cash in as low as ₱250 to your Emergency Fund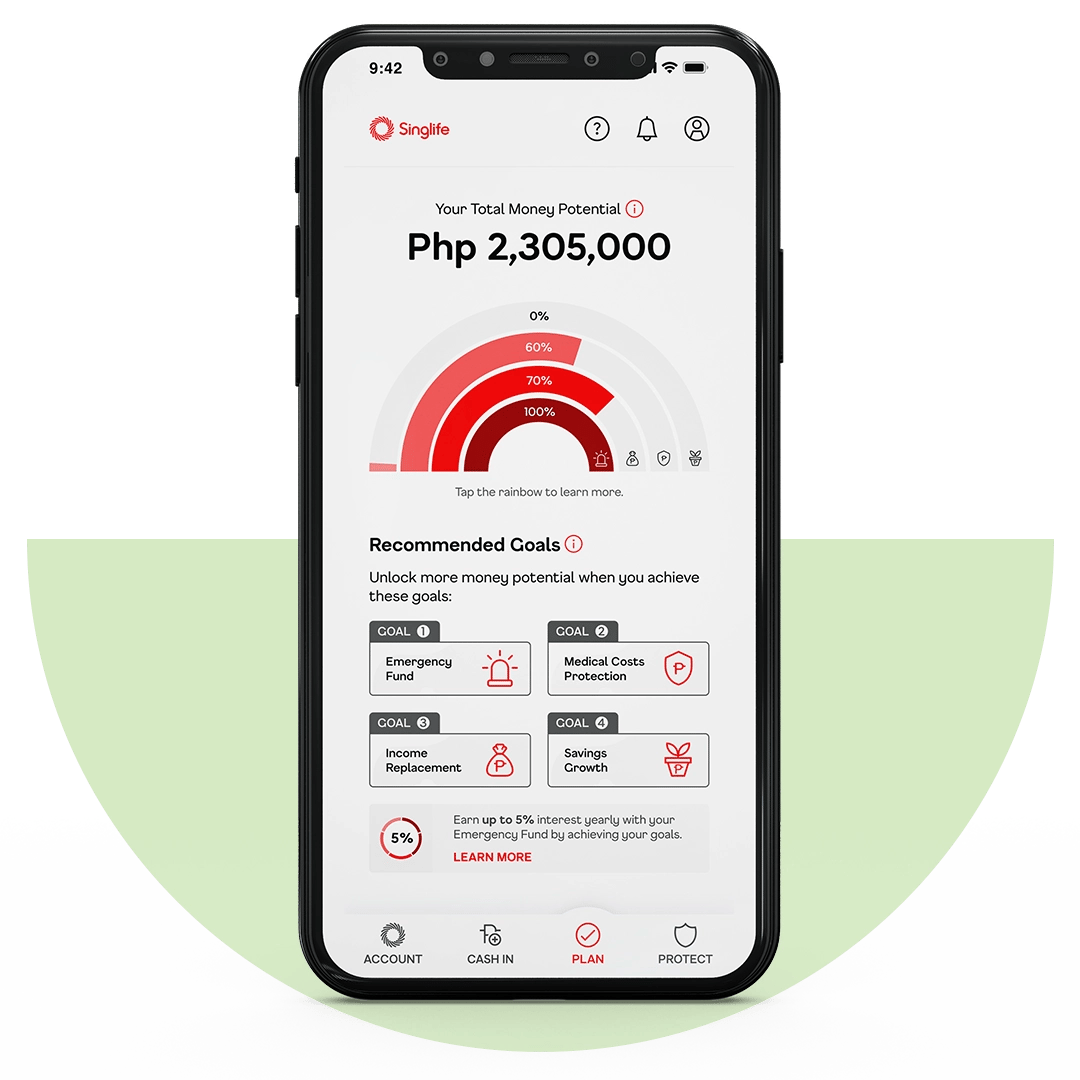 Start exploring the Singlife App!
Yes! Singlife is licensed and accredited by the Insurance Commission (IC) to operate as a Life Insurance company. Based in Singapore, Singlife is a mobile-first company with the goal of providing insurance solutions that fit every budget.
You are eligible to get the Singlife app if you meet the following criteria:
Filipino citizen or foreigner who is a legal resident in the Philippines

18 to 55 years old

Monthly net income of ₱25,000 to ₱150,000
Singlife insurance policies in the Singlife Plan & Protect App are on a 'pay-when-you-need-coverage' basis, meaning you can opt to avail of the insurance only when you need it. You can cancel your insurance policy anytime through the app. Auto-deductions will automatically stop once you cancel your policy.
No, Singlife is not an HMO but it's a good addition to your HMO since it has insurance that will pay out cash benefit on top of your HMO coverage. That's added assistance to your hospitalization and medical bills in case your HMO doesn't cover your medical case or if you've maxed out your HMO coverage.
You can contact Singlife at +632 8299 3737. The hotline is available every day from 9 am to 8 pm. You can also email them at help@singlife.com.
Learn More About Insurance in the Philippines
Read more about insurance in the Philippines. Check out our articles below.