A new car is a big responsibility. Aside from fuel and monthly car payments, you must also consider your and your family's safety and protection by getting car insurance. Choosing the right insurance policy is often a long and tedious affair—but not with AXA.
In this AXA Car Insurance Philippines review, we'll discuss its features, benefits, requirements, application steps, and claims procedure so you can decide whether it's the right product for you.
What is AXA Car Insurance in the Philippines?
AXA Philippines' Comprehensive Car Insurance Online is a customizable and comprehensive car insurance package. You can easily avail of it online and make hassle-free premium payments using a variety of payment methods.
More importantly, you can enjoy financial security and protection because it's backed by one of the Philippines' biggest and fastest-growing insurance companies.
AXA Car Insurance Philippines Review

: Benefits and Features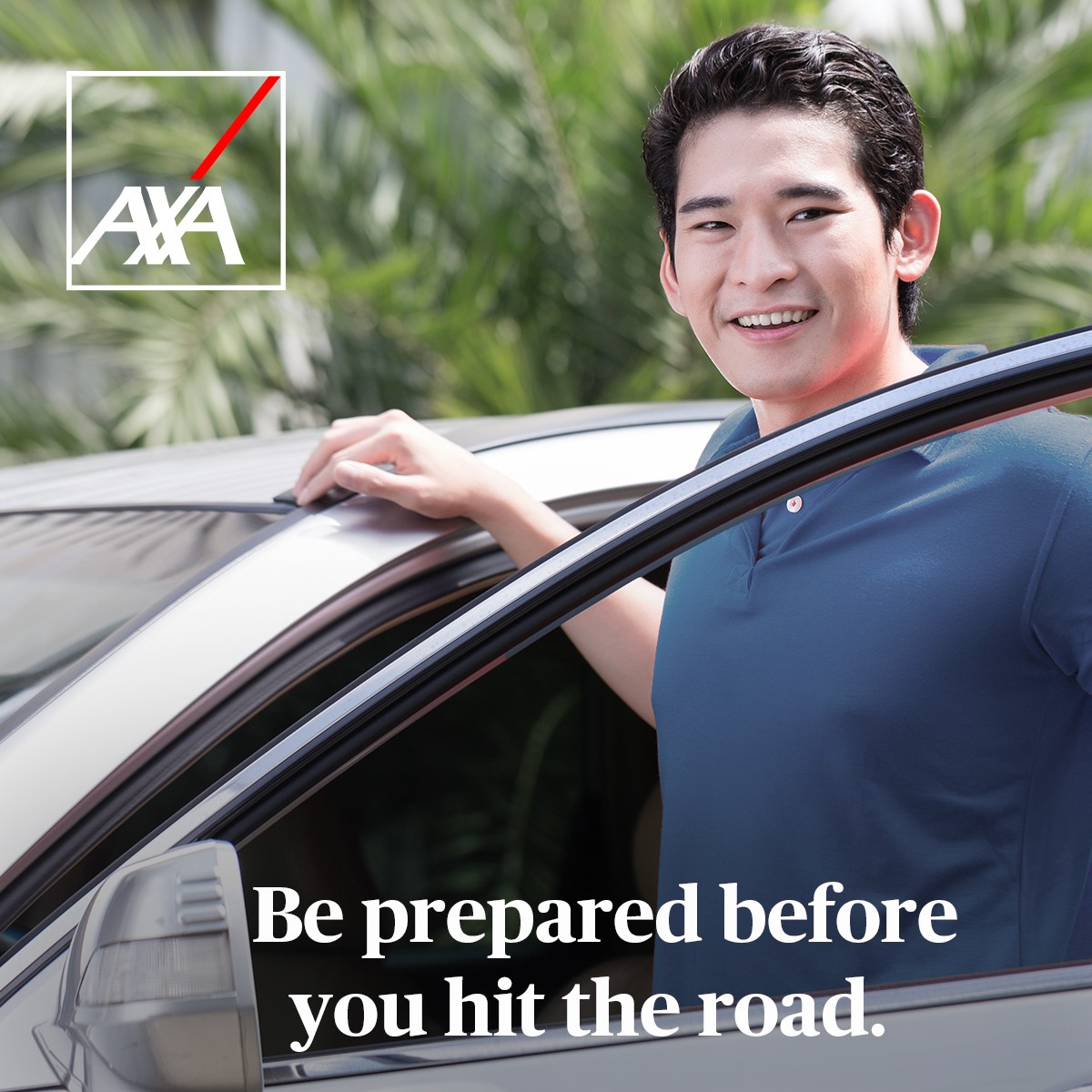 Why should you get a car insurance policy from AXA Philippines? Here are some excellent reasons:
✔️ Leading and Legitimate Insurance Company
Established in 1999, AXA Philippines is a joint venture between the AXA Group (with headquarters in France), GT Capital, and Metrobank. It's licensed to operate in the Philippines and is duly recognized by the Insurance Commission.
AXA Philippines has over 7,000 financial advisors in 40 AXA branches and 4,000 financial executives in over 900 Metrobank and PSBank branches. In 2022, it reported a ₱2.5 billion net income from its life and general insurance business.
✔️ Speedy Application
You can request a free AXA car insurance quote online by filling out the form. If everything is satisfactory, you can insure your car in just a few clicks.
✔️ Complete Car Insurance Protection
Enjoy more than just the basics when you get an AXA car insurance policy. Check out AXA's car insurance benefits and features below:
Own Damage - It covers any damage to your car not caused by natural occurrences.
Bodily Injury - If you hit another person while driving, this can cover ₱500,000 to ₱1 million worth of medical fees, hospitalization, and death.
Unnamed Passenger Personal Accident - It covers medical expenses for injuries or death of the driver or passenger caused by a car accident.
Theft - It covers any theft or robbery-related losses to your car.
Property Damage - Enjoy customizable coverage of ₱500,000 to ₱1 million in case of property damage caused by your vehicle. It includes cars, garage doors, buildings, and other physical structures.
Acts of Nature - This is a car insurance add-on for damage caused by natural calamities like earthquakes, floods, typhoons, and more.
✔️ Easy Claims Process
After you upload photos and other required documents, they will be reviewed immediately. You'll receive an SMS or email confirmation within the next 48 hours.
✔️ Emergency Assistance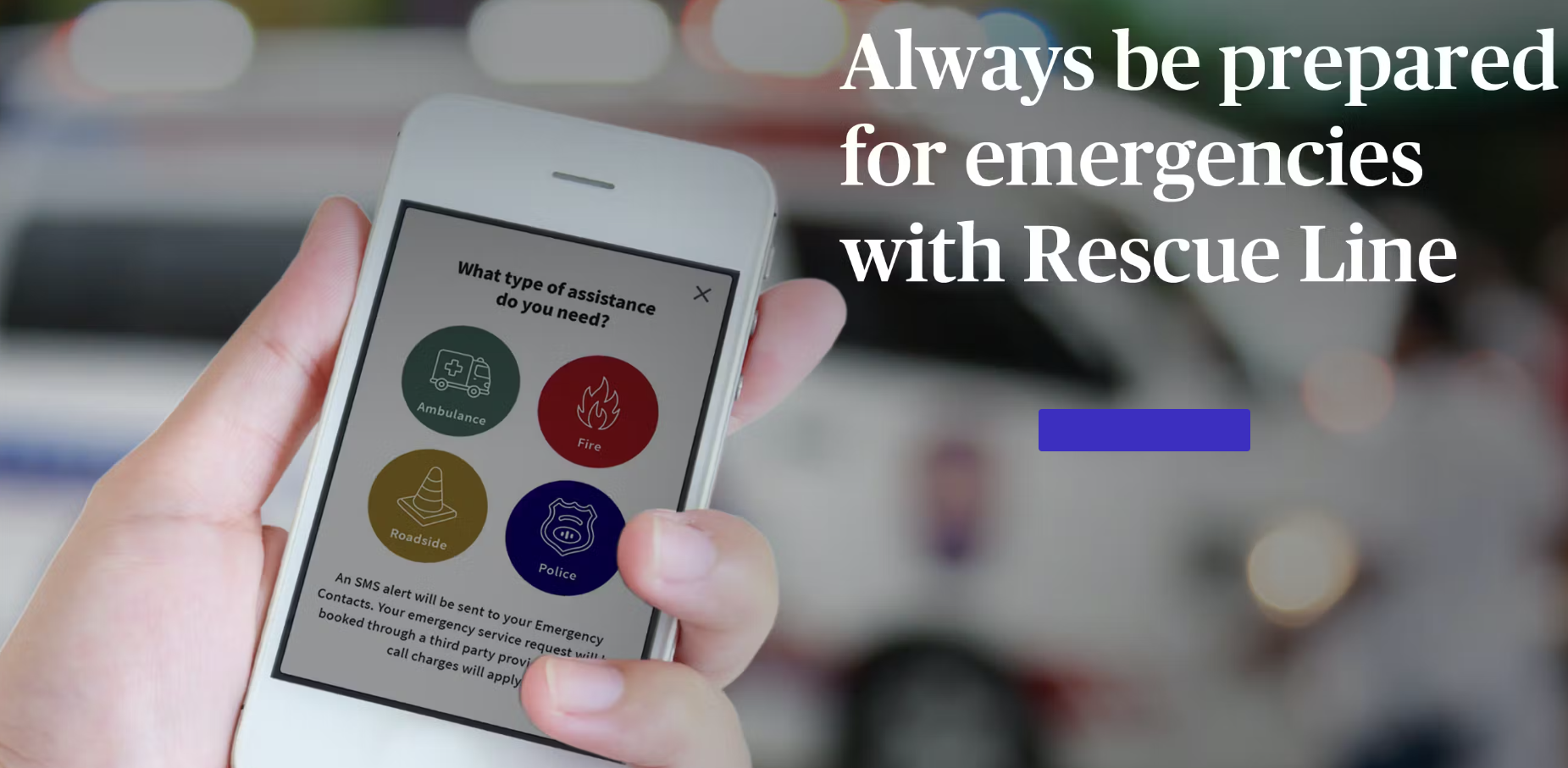 You can also get free access to AXA's car insurance roadside assistance service called Rescue Line, which includes free towing of up to ₱5,000 per incident. It also includes ambulance/hospital, fire, and police assistance—all of which are free for your first year of membership. Note that services come with corresponding minimum fees.
To set up your AXA Rescue Line, download Emma by AXA.[1] Register with your MyAXA account or create one if you don't have one yet. Nominate three emergency contacts who will receive an SMS alert in case there's an emergency.
Then select the emergency service you need by tapping Rescue Line on the AXA car insurance app. Afterward, it will be sent to the AXA Command Center and your nominated emergency contacts.
✔️ VIP Services and Elite Club Membership
Enjoy membership to the AXA Motor Club upon fulfilling specific membership criteria. Here are some of the exclusive services you can avail of (subject to additional fees):
24/7 Roadside Assistance - Flat tire changing, battery boosting, locksmith assistance, etc.
LTO Registration Assistance - Applicable only for policyholders in Metro Manila
You can also unlock access to the AXA Motor Club Elite if your insured vehicle's Fair Market Value amounts to ₱1.5 million or more. With your Elite membership, you enjoy a 24/7 concierge hotline for roadside assistance, claims handling assistance, and even Grab car vouchers.
✔️ Reliable Customer Service
For any policy-related inquiry or clarification, call the AXA car insurance contact number at (02) 85815292 from Monday to Friday, 8 a.m. to 6 p.m.
Alternatively, you can visit the nearest AXA Business Center. Find the nearest AXA car insurance address on their website's Contact Us page[2] by selecting your location from the dropdown menu.
Related reading: Where to Buy Car Insurance in the Philippines: Bank, Dealer, or Broker?
How Much is AXA Car Insurance in the Philippines?
The price depends on several factors, such as the year, brand, model, and car variant. The location where the vehicle will be used is also a factor. Try the AXA car insurance calculator online[3] to learn how much your car insurance premium will be.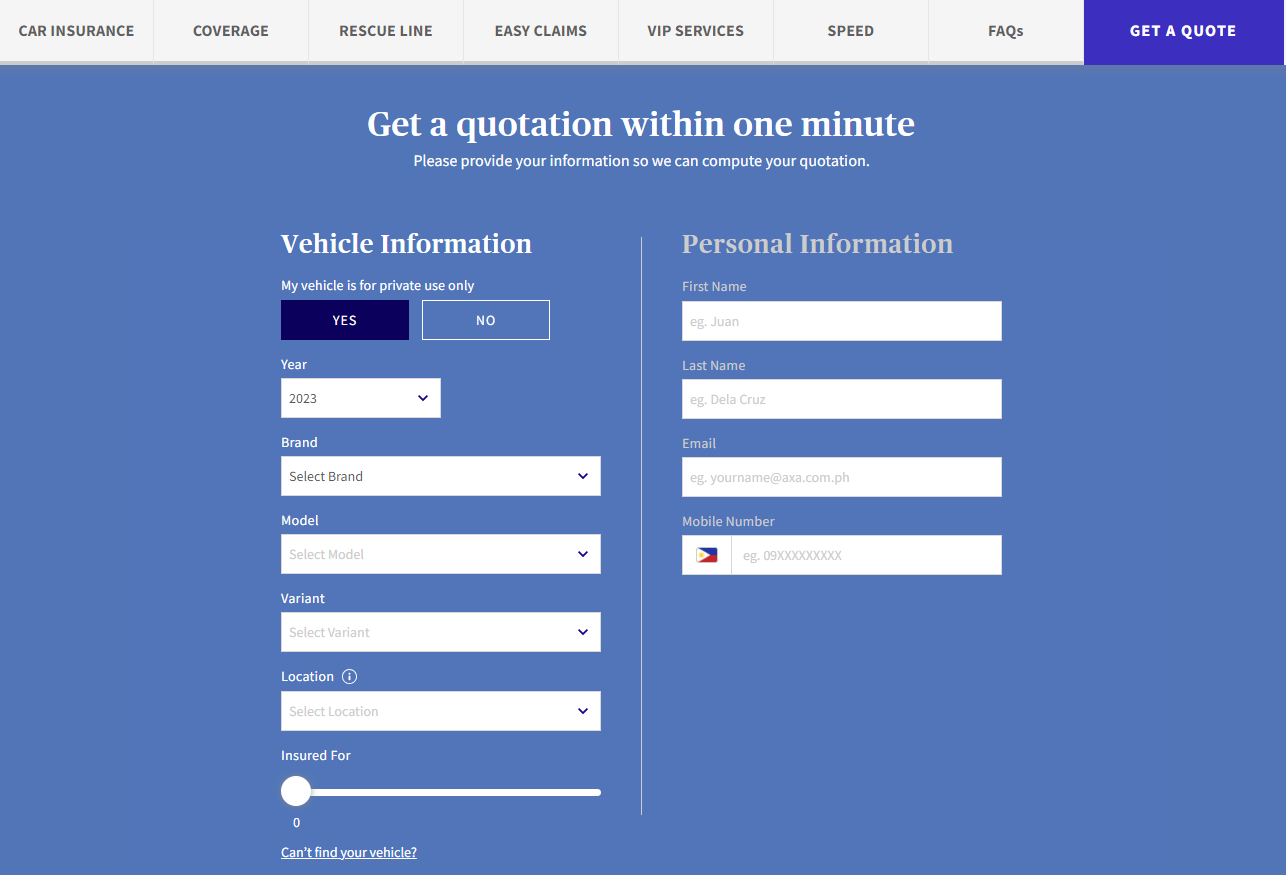 Simply supply all the required information, and you'll receive your free AXA car insurance quote in minutes.
How to Purchase an

AXA Car Insurance Policy
Getting car insurance from AXA is pretty straightforward. You can purchase your AXA car insurance policy online via AXA's e-commerce site. You need to provide only your driver's license and your car's OR/CR.
Check your car's eligibility and enter the required information, including your desired coverage.
Make your AXA car insurance payment using your debit or credit card. Using your Metrobank credit card, you can avail of AXA car insurance installment payments in three or six months at 0% interest.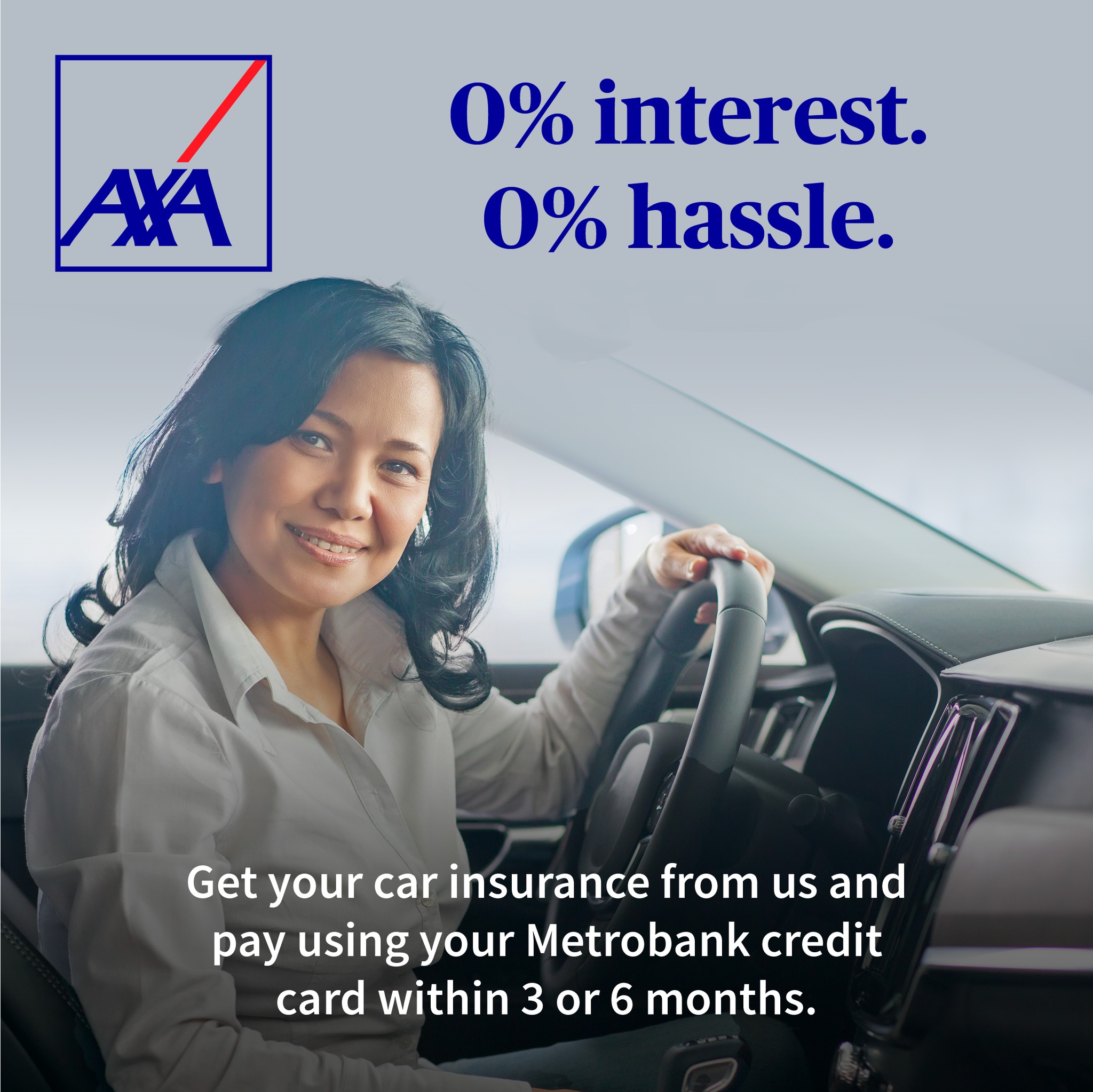 AXA Comprehensive Car Insurance Online is also a Metrobank-accredited car insurance provider. So if you've just taken out a car loan from Metrobank, this is a good option for your car insurance.
👉 How to Make an

AXA Car Insurance Renewal Online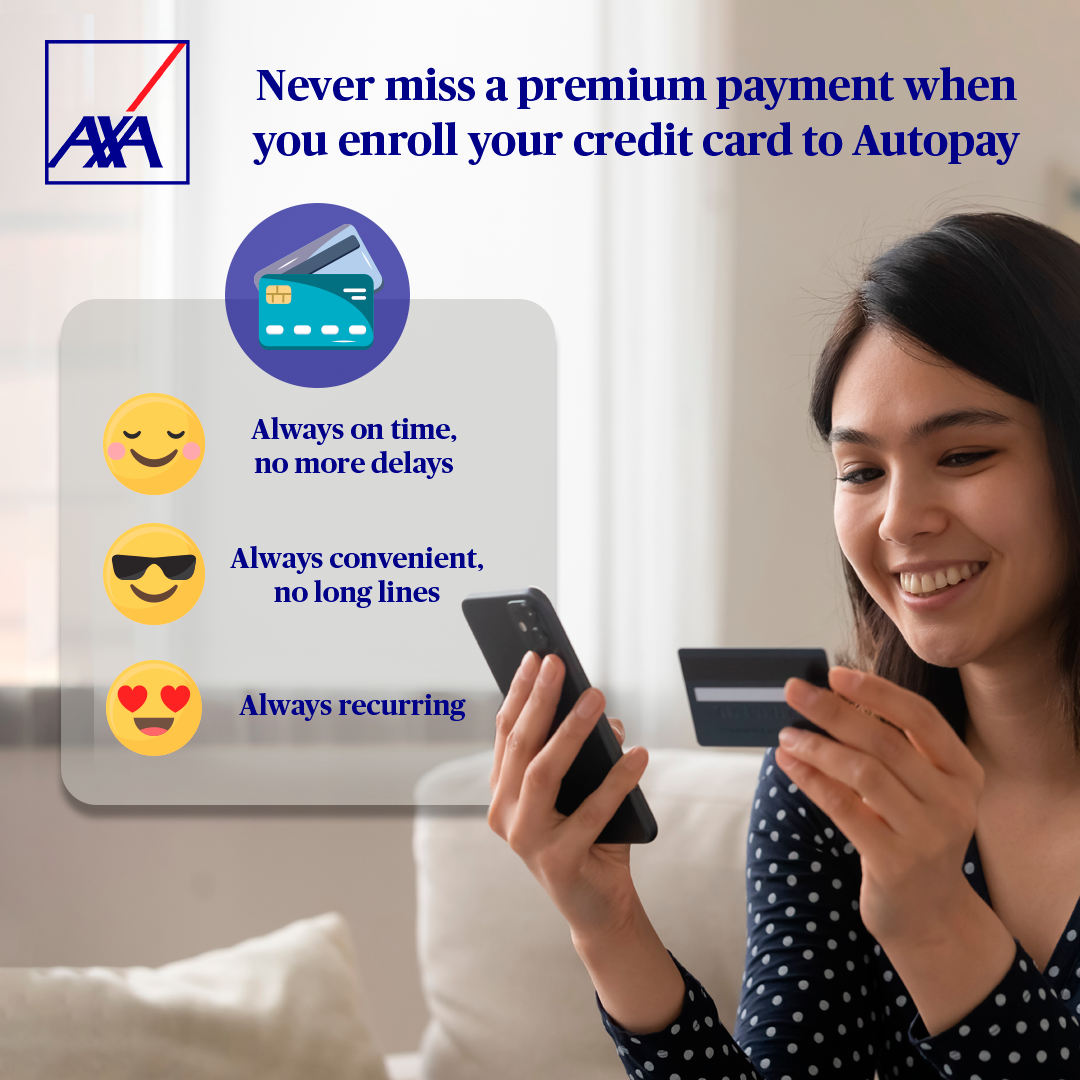 Need to know how to renew AXA car insurance online? If you enroll your credit card in Auto-Pay, your renewal premiums will be automatically charged. It's one good way to ensure you won't have to deal with any AXA car insurance late payments.
How to Make an

AXA Car Insurance Claim
If you need to make a claim, there are two ways to do it:
👉 Go to the Nearest AXA Business Center
Report the accident to the AXA car insurance claims phone number at (02) 8581 5292 (office hours only) if you don't have the AXA Rescue Line on your phone.
Fill out the claim form and submit the required documents.
An authorized AXA representative will then inspect your vehicle.
Wait for the Letter of Authority to be issued before you proceed to the shop for repairs.
👉 File Your Claim Online
Take photos of the damage to your car. Make sure they're clear and fully capture the damaged parts.
Prepare the required claims documents, such as your driver's license and OR/CR.
Review all the information you've provided.
Upload the photos to the Emma by AXA app.
Wait for the SMS or email confirmation in the next 48 hours.
AXA Car Insurance Alternatives
Looking for more options? Check out these alternatives:
Transportation reimbursement coverage
3 years of casa eligibility
58 casa repair shops

Dedicated claims service for OONA clients
Free legal assistance for all its car insurance packages
10 years of casa eligibility
366 casa repair shops

Value-added services like free alternative transport, overnight accommodation, etc.
Free vehicle retrieval, towing, breakdown service, and more
10 years of casa eligibility

Personalized services for both retail and corporate accounts
Headquarters in key cities in the country
10 years of casa eligibility
77 casa repair shops

10 years of casa eligibility
167 casa repair shops

Customer support in over 3,000 branches worldwide
Coverage for commercial and motorcycle vehicles
5 years of casa eligibility
36 casa repair shops

Read more:
Final Thoughts: AXA Car Insurance Philippines Review
Is AXA a good car insurance company? If you're looking for a legitimate car insurance provider that offers the basics and additional optional coverage at a reasonable price, then yes, AXA Philippines is a car insurance company you should consider.
You can get a free quotation and a car insurance policy online in just a few clicks. Its comprehensive car insurance package also ensures that you're financially protected and can get the assistance you need should the unexpected happen.
But this AXA Car Insurance Philippines review won't be complete without mentioning its downsides. For one, some policyholders have expressed frustration over the delay or lack of response when contacting customer service.
It's a problem for any big company with thousands of customers. But AXA Philippines strives to stay on top of the situation by introducing new ways for customers to connect and get the assistance they need in a timely manner.
You can download its mobile app or get in touch through its official social media channels. You can also chat with an AXA representative or consult an AXA Financial Advisor online for any questions.
For any other customer inquiry or complaint, call or email the following:
customer.service@axa.com.ph
09171709292 (Globe) or 09190565292 (Smart)

Sources: