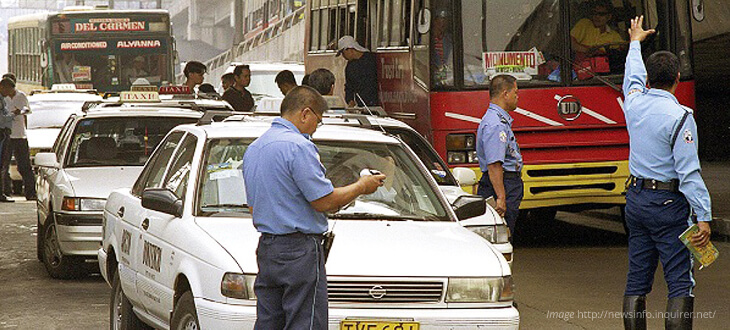 James Deakin pointed out in his blog article[1] the issue of contradicting laws in the Philippines when it comes to the confiscation of a motorist's driver's license. Have you ever encountered being asked to surrender your license without violating any traffic offense?
Here's what you need to know:
Your driver's license is kind of a general gateway ID. It's an official government ID, and the only document that allows you to drive within the state boundary. By the same token, it also means that you are considered responsible enough to drive. RA 4136 – or the Land Transportation and Traffic Code – generally states that all drivers must carry their driver's license at all times when operating a motor vehicle.
One cannot operate a motor vehicle without first acquiring a license. (See this application guide if you still do not have one.)
In situations where your license may be confiscated or held, it pays to know who can and can't take it from you.
Read more:
Who can and can't take it?
In general, anyone duly deputized by the Land Transportation Office may confiscate your driver's license providing that you have actually violated any number of traffic laws – like overspeeding, or parking in a no-parking zone, for example.
The definition of "duly deputized" usually refers to officers of the law and the traffic enforcers of the Metro Manila Development Authority. However, a 1991 amendment to the law also makes provisions allowing local government officers (like MAPSA) to confiscate your license – again – if you are in violation of any traffic laws that are enforced within the locale.
Anyone else outside of these personnel cannot take your license for any reason. To clarify, this means neither building security personnel, nor the security officers of a gated subdivision can take your license from you.
The conditions under which a license may be confiscated are fairly straightforward (and no, swerving isn't one of them), stating that a license can only be taken if:
• The driver has been involved in an accident.
• The driver has accumulated three or more unpaid violations
• The driver has been apprehended due to several violations
Added to this mix are the traffic management programs of local government units as accorded by the amendments to the Local Government Code, which allowed them police powers – or "an inherent authority of government to impose restrictions on private rights for the sake of public welfare, order and security" – as of 1991.
Related:
Why can or can't they take it?
Again, providing that you have actually violated any traffic laws, your license cannot be taken from you. When it does get confiscated, you are still entitled to a hearing in court. Security personnel of buildings, or of gated subdivisions do not have the power to take your license, or ask for it in order for you to enter the premises.
Being asked to surrender your license in order to gain access can be considered a violation, and as such, it should be enough for you to provide a different, government–issued ID as identification.
Of course, it is still your responsibility as a driver to ensure that you've got your license on you at all times. While you can hope it never happens, if it does, it'll be to your advantage to know whether or not the people attempting to take your license are actually allowed to do so.
If you're looking for auto insurance, then your best option is to compare the insurances available and select the best one for you here at Moneymax.
Reference: