Raising your children without the help of a spouse or partner is challenging. The most difficult part of single parenting is overcoming the financial challenges and working with budget constraints. As such, financial aid from the government and private institutions can help.
The improved coverage of the Solo Parents' Welfare Act of 2000 (RA 8972)[1] and the Expanded Solo Parents Welfare Act (RA 11861)'s recent lapse into law can ease the struggles of an estimated 15 million Filipino moms or dads[2] rearing their children alone.
What is a Solo Parent ID, and what privileges can you get from it? In this article, find out how to apply for a Solo Parent ID.
What is a Solo Parent ID?
A Solo Parent ID is a government-issued ID for solo or single parents in the Philippines. Solo parents who carry this ID can enjoy government discounts and benefits. It aims to provide different kinds of support and ease financial difficulties faced by a parent working alone for their children.
These privileges and the Solo Parent ID are valid for one year, but you can renew your ID every year.
RA 11861 or the Expanded Solo Parents Welfare Act: Important Things to Know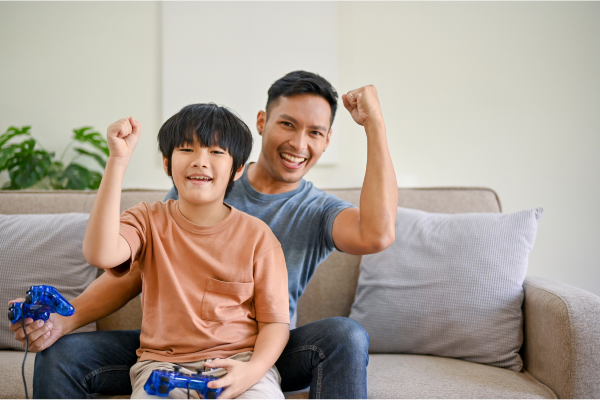 The Expanded Solo Parents Welfare Act, which grants more benefits to single parents, lapsed into law on June 4, 2022.[3] It amends some provisions of RA 8792 and mandates enhanced solo parent benefits in the Philippines.
❓ Who are Considered Solo Parents?
Under the new law, spouses and family members of OFWs who belong to the low or semi-skilled category and live outside of the Philippines for an unbroken period of 12 months are now considered solo parents.[4]
It also includes grandparents, guardians, and other family members who bear full responsibility for taking care of the child.
❓ What are the Benefits for Solo Parents?
Cash Benefits and Discounts
The new law entitles solo parents to a ₱1,000 cash subsidy per month if they're earning minimum wage and below. The local government unit (LGU) will allocate this subsidy.
What else can solo parents expect from this new law? If the solo parent earns less than ₱250,000 a year, they will be entitled to a 10% discount and exemption from the value-added tax. Their purchases, such as diapers, infant milk and food, prescription medicines and vaccines, and micronutrient and medical supplements from birth until six years old, will be VAT-exempt.
Leaves and National Holidays
Solo parents will also be granted seven days of parental leave regardless of their employment status.
The law also declares the third week and third Saturday of April of each year as Solo Parents Week and National Parents Day, respectively.
Livelihood Assistance
Solo parents who have children in school will be prioritized in the selection of Pantawid Pamilyang Pilipino Program (4Ps) beneficiaries, as long as they're earning below or within minimum wage. Solo parents can also apply for livelihood assistance through the Department of Social Welfare and Development (DSWD)'s Sustainable Livelihood Program.
Other solo parent benefits in the Philippines under this new law include the following:
Automatic PhilHealth coverage
Apprenticeship programs at the Technical Education Skills Development Authority (TESDA) for qualified single parents and their children
Right of a solo parent to receive benefits until their child is 22 years old
To avail of these solo parent benefits, you must present your valid Solo Parent ID, which you can apply for or renew at your LGU's Solo Parent Office.
Learn more about the benefits below.
Solo Parent ID Benefits in the Philippines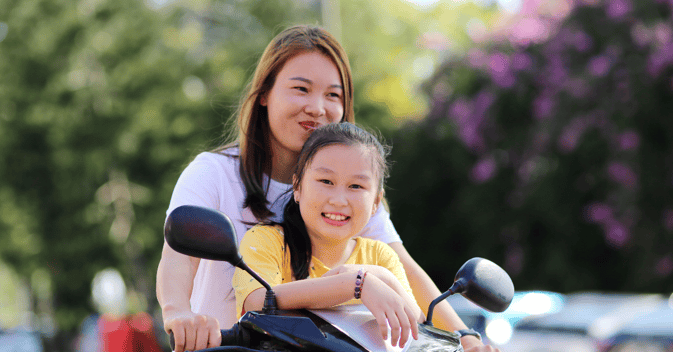 Not many Filipino solo parents know the benefits one can enjoy from having this type of ID. If you don't have a Solo Parent ID, get one to enjoy the following privileges:
✔️ Parental Leave
Solo parents in the Philippines are entitled to an additional seven days' leave every year. Leaves are non-cumulative, not convertible to cash, and only provided to solo parents who have been working with their employer for at least one year.
Solo parent employees can avail of the benefit within the current year after getting the Solo Parent ID. In addition, solo parent employees may only use their parental leave under the following circumstances:
Attend to personal milestones of their children (birthday, graduation, etc.)
Perform parental obligations such as enrollment and attendance in school programs
Attend to the medical, social, spiritual, and recreational needs of their children
Other similar circumstances
Can You Apply for a Parental Leave for All Your Children?
Parental leave is granted to solo parents of children below 18 years old or children 18 years old and above who can't support themselves or have a disability.
Do You Need to be a Regular Employee to Qualify for Parental Leave?
No. You can avail of the parental leave benefit immediately after securing your Solo Parent ID regardless of your employment status—as long as you've rendered service to your employer for at least one year.
Can You Use Parental Leave on a Staggered Basis?
Yes. You can use it for seven consecutive days or on separate occasions as long as you have the approval of your company's human resource department.
When Should You Apply for Parental Leave?
Apply for parental leave at least one week before your planned date or earlier. Emergencies will be allowed as long as you notify your employer immediately.
✔️ Flexible Work Schedule
Solo parents may request a flexible work schedule from their employer so they can spend more time with their children. This benefit, however, depends on the employer. Your request may likely be approved if your core work hours are not affected.
✔️ No Work Discrimination
As stated in the Solo Parent Act, "No employer shall discriminate against any solo parent employee with respect to terms and conditions of employment on account of his/her status."
Solo parents, married or not, shouldn't be disadvantaged in any situation due to their status. They shouldn't be deprived of the rights, privileges, and benefits couples enjoy while rearing their children.
✔️ Additional Support and Assistance
Solo parents whose income is below the poverty threshold set by the National Economic and Development Authority (NEDA) can avail of educational, housing, and medical assistance from the government.
This solo parent benefit can be requested from the Department of Health (DOH), Commission on Higher Education (CHED), TESDA, and/or the National Housing Authority (NHA).
✔️ Skills Training and Education
Solo parents and their children can undergo skills training and participate in various entrepreneurial activities and livelihood, training, and poverty alleviation programs from different government agencies like TESDA, Department of Trade and Industry (DTI), CHED, Department of Education (DepEd), and the Department of Labor and Employment (DOLE).[5] This way, parents who aren't employed may use their skills to earn a living.
Upon assessment, solo parents and their children can avail of scholarship programs endorsed by these agencies. In some cases, they may also be eligible for job placement assistance or the provision of business capital.
✔️ Parent Effectiveness Services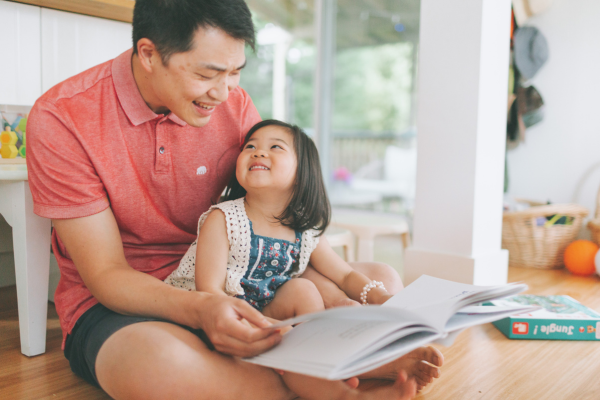 This program aims to improve parent effectiveness in terms of childhood development, health care, behavior management, and fulfillment of solo parents' duties to their children.
✔️ Housing Benefits
Solo parents in the Philippines are also entitled to an allocation in government housing projects. They will be given easy payment options if they fall below the poverty line, as mandated by NEDA.
✔️ Medical Assistance
Solo parents can enjoy comprehensive health programs developed by DOH, which will be implemented in medical centers, municipal hospitals, provincial hospitals, and rural health units.
✔️ Psychosocial Services
Solo parents and their children can benefit from psychosocial services to help them fulfill their roles and responsibilities to their families and communities. These psychosocial privileges will include opportunities for solo parents to:
Identify and resolve loneliness, frustrations, grief, and other feelings that may affect their role as parents
Improve skills, attitude, and understanding of their responsibilities in raising children and managing the home
Get skills training to help address their financial needs
Have access to available resources to enjoy other support services
Organize and mobilize support systems and growth groups within the community to strengthen coping mechanisms
Who Can Apply for a Solo Parent ID?
Any single parent in the Philippines can apply for a Solo Parent ID. Republic Act No. 8972 or the Solo Parents' Welfare Act of 2000[6] considers the following individuals single parents:
Women who give birth as a result of rape or other crimes against chastity even without a final conviction of the offender, provided that the mother keeps and raises the child
Parents left solo or alone with the responsibility of parenthood due to the following circumstances:

Death of spouse
Spouse is detained or serving a sentence for a criminal conviction for at least one year
Physical and/or mental incapacity of spouse as certified by a public medical practitioner
Legal separation or de facto separation from spouse for at least one year, as long as they're entrusted with the custody of the children
Declaration of nullity or annulment of marriage as decreed by court or church, as long as they're entrusted with the custody of the children

Unmarried mothers/fathers who keep and rear their child/children instead of having others care for them or giving them up to a welfare institution
Any other persons who solely provide parental care and support to a child or children
Family members who assume the responsibility of the head of the family as a result of the abandonment or disappearance of parents or solo parent
As earlier mentioned, spouses and family members of OFWs who've been outside the Philippines for more than 12 months straight and belong to the low/semi-skilled category are now also considered solo parents.
Solo Parent ID Requirements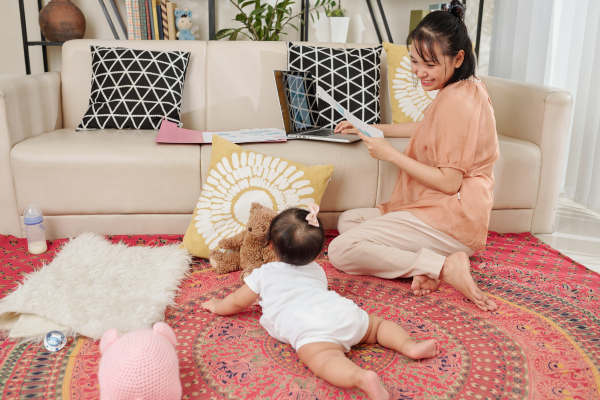 Before applying for a Solo Parent ID, prepare the following documents:
📋 Barangay Certificate
Get a barangay certificate to prove that you've resided in your barangay for the last six months and to certify your situation as a single parent. Bring a valid government-issued ID to verify your home address and cash for the processing fee.
📋 Proof of Financial Status
If you're an employed solo parent, secure a copy of your Income Tax Return (ITR) through your company's HR Department or the Bureau of Internal Revenue (BIR).
📋 Supporting Documents/Certificates
Prepare documents and certificates that can prove your solo parent status. This can be a spouse's death certificate, declaration of nullity of marriage, or medical certificates.
📋 Birth Certificate/s of Your Child/Children
You may request this online from the PSA. Settle the payment and arrange for it to be delivered to your home.
Read more: PSA Serbilis vs PSAHelpline: Which Online Delivery Service is Better?
📋 Filled-Out Solo Parent ID Application Form
Get a copy of this form from your city or province's social welfare and development office. Prepare one 2x2 ID photo as well.
How to Get a Solo Parent ID in the Philippines
Once you have the complete requirements, you can apply for a Solo Parent ID with these simple steps:
Proceed to the nearest DSWD office in your LGU or region. There, you may also inquire about how to apply for a Solo Parent ID online. Some LGUs have a Solo Parent ID online application facility where you can upload your requirements and schedule an appointment for your assessment. Make sure to check if your LGU has this online service to save you the trip.
Submit your documents along with the application form. The social workers in charge will then review your application.
Once your application is approved, you'll be notified on how to claim your Solo Parent ID or how you can download the digital Solo Parent ID.
📍 How to Apply for a Solo Parent ID in Quezon City?
Are you a resident of Quezon City? Apply for a Solo Parent ID in Quezon City by registering at qceservices.quezoncity.gov.ph[7] with your valid and active email address. Fill out the form with the required information and upload the documentary requirements.
Your application will undergo a review, after which you'll receive an email so you can schedule your interview and assessment with the social worker. Proceed to the Social Services Development Department (SSDD) office on your appointment date. Once your application is approved, you can install the QCitizen app to get your digital Solo Parent ID.
How to Renew Solo Parent ID
When your Solo Parent ID expires, you'll need to renew it the same way you applied for it at your LGU—complete with the duly accomplished application form and supporting documents. Make sure to bring all requirements for Solo Parent ID renewal, including your expired Solo Parent ID.
But how to renew your Solo Parent ID online? It will depend on whether your LGU's Solo Parent Office has a Solo Parent ID online registration or renewal facility. For example, if you're going to renew your Solo Parent ID in Quezon City, you can follow the steps below:
Bring your barangay certificate and a notarized affidavit of solo parenthood.
Log in to qceservices.quezoncity.gov.ph and click Apply/Renew Sectoral Status so you can check and edit your details if necessary.
Upload the documentary requirements and submit.
Wait for the confirmation email from SSDD regarding your renewal application status and the interview or assessment by the social worker.
Set your online appointment by logging in to qceservices.quezoncity.gov.ph and going to the SSDD page and Solo Parent ID Processing.
On the day of your appointment, proceed to the Solo Parent Welfare Office and present your reference number. You'll receive your Solo Parent Certification in your email.
Related reading: PWD ID Application Guide: Requirements, Steps, Benefits, and More
Solo Parent ID FAQs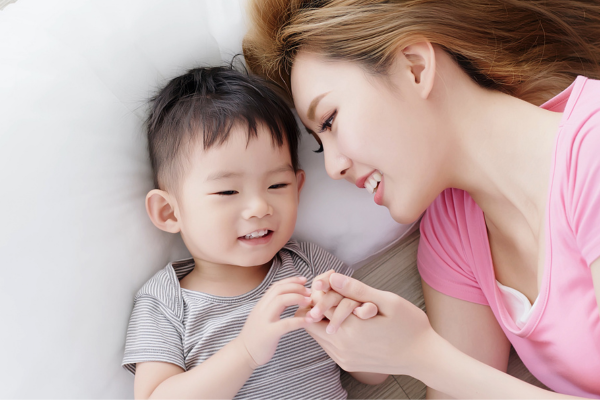 1. Is a Solo Parent ID considered a valid ID?
The Solo Parent ID is more of a privilege ID. But yes, the non-digitized Solo Parent ID works as a valid government-issued identification card when applying for a passport or a visa. It's also accepted as a valid ID when transacting with the Government Service Insurance System (GSIS), applying for a national ID, or taking the Civil Service Examination.
2. Are solo parents exempted from tax?
No. Solo parents don't enjoy tax exemption due to their status. But with a valid Solo Parent ID, they can enjoy a 10% discount on basic commodities like milk and medicines.
3. Are solo parents qualified for maternity leave?
Yes. Although there are no specific provisions on maternity leave under R.A. No. 8972, solo parents who are employed for a year and eligible for SSS maternity benefits can enjoy an additional 15 days of paid leave. They may also opt to extend for another 30 days without pay.
4. I'm a stay-at-home mom. Can I still apply for a Solo Parent ID?
Yes. Stay-at-home moms and dads can apply for a Solo Parent ID and avail of services to improve their skills, which they can use to generate income. The Solo Parent ID can be granted to any parent, employed or unemployed, as long as they meet the other qualifications.
5. Which government agencies provide assistance to solo parents?
Solo parents can inquire regarding assistance at the following agencies:
Health Services (DOH)
Housing (NHA)
Parental Leave (Employer, DOLE, CSC)
Educational Services (CHED, TESDA)
6. How long should I wait for my Solo Parent ID?
You can claim your Solo Parent ID 30 days after applying at DSWD.
7. Can solo parents automatically get financial assistance from the government for their medical bills?
Solo parents can seek financial assistance for their medical bills through the city or municipal social welfare. However, the reimbursement or discount shall depend on the local government's policies. Remember that financial aid may differ from one city to another, and reimbursements may take time.
8. Why are employed parents required to submit an ITR upon application for a Solo Parent ID?
The ITR reflects every employee's income annually. Solo parents whose income falls below the poverty threshold may be entitled to a help package from the NEDA.
9. What's the period before someone can be declared a single parent due to abandonment?
From one year, it has been reduced to six months under the Expanded Solo Parents Welfare Act.
Final Thoughts
Being a solo parent is a test of patience, faith, and love. Parenting without a spouse is challenging and can be very demanding, especially in these difficult times. But knowing that there's help somewhere is a relief.
The Solo Parent ID offers benefits and discounts that can be very helpful for solo parents who need some wiggle room in their monthly budget. Hardworking and often stressed single parents will also receive financial assistance and professional, medical, and even psychological help.
Apply for a Solo Parent ID and take advantage of these new and improved benefits. Getting one is free, and it's valid for a year.

Sources: