Even the most experienced drivers can find themselves committing a violation or two when navigating the roads of Metro Manila. If an officer stops you for a violation, it's perfectly normal to feel nervous and rattled. But don't be so quick to hand over your license.
Here are essential things you need to know about a confiscated license―including who can confiscate it, when it can be confiscated, and what to do if it does get confiscated.
Who Can Confiscate Your Driver's License?
In the past, traffic enforcers could confiscate your driver's license. But under the Metro Manila Development Authority (MMDA)'s single ticketing system, traffic enforcers in Metro Manila will no longer be able to do so, except under certain conditions.
🚗 Single Ticketing System for Traffic Violations
The single ticketing system, whose pilot run began in seven cities (Manila, Parañaque, Quezon City, Caloocan, San Juan, Muntinlupa, and Valenzuela) last May 2, 2023, aims to centralize traffic enforcement in NCR, reduce corruption among motorists and traffic enforcers, and harmonize national and local traffic rules. A uniform set of fines for common traffic violations will be imposed on drivers caught by traffic enforcers.[1]
Traffic enforcers cannot confiscate licenses. Instead, they will carry body cameras and issue violation tickets through handheld devices connected to the Land Transportation Office (LTO)'s system. According to Francis Zamora, San Juan City Mayor and Metro Manila Council (MMC) President, these licenses will be tagged with corresponding demerit points.[2]
Motorists can then pay their fines via mobile wallets or by going to the city hall of the LGU where they were apprehended. Violators have ten days to pay fines.
Read more: List of LTO Violations and Penalties in the Philippines 2023
When Can a Driver's License Be Confiscated?
Your next question might be, is driver's license confiscation in the Philippines possible at all?
"The license can be confiscated and revoked by the LTO if you are found to be a perennial violator, especially if you do not pay the fine," Mayor Zamora explained.
Thus, your driver's license will only be confiscated or permanently revoked after it reaches a quota of demerit points due to your violations.
❓ What Happens If You Leave a

Confiscated Driver's License Unclaimed

?
Any non-payment of fines will reflect in the LTO's records. The LTO will use this to determine whether you can renew your license.
Should you decide to renew your license after failing to settle the charges right away, you'll need to pay the fines for the violation and the penalty for the unclaimed license, along with the usual driver's license renewal fees.
Read more: How Much are the LTO Fees for Car Registration and Driver's License in 2023?
How to Get a Confiscated Driver's License in the Philippines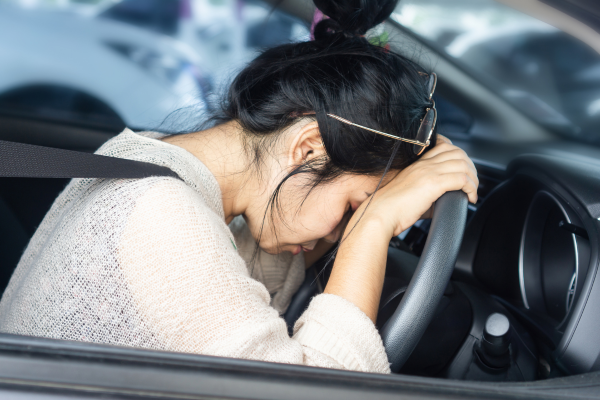 Wondering how to claim a confiscated license at the LTO? If you've reached the threshold of demerit points and got your driver's license confiscated, what are the steps to claiming your confiscated driver's license?
The steps vary depending on the LGU. But as an example, here's a step-by-step guide to license redemption in Quezon City.
📌 Requirements to Claim a

Confiscated License
Bring the following basic requirements when claiming your confiscated driver's license:
Ordinance Violation Receipt (original)
LTO Certificate of Registration and Official Receipt (photocopy)
Photocopy of a valid ID
If you're doing this through a representative, you'll also need to present an authorization letter to claim a confiscated driver's license. If you lose your original OVR ticket, you must also submit an Affidavit of Loss.
📌 Steps to Claiming Your Confiscated License
Submit the documents to the OVR Receiving Clerk at the Task Force for Transport and Traffic Management (TF-TTM) Office.
Receive the Order of Payment.
Pay the fines and penalties.
Wait for the official receipt.
Present your official receipt at the designated window.
Receive your confiscated driver's license.
How many days to claim a confiscated driver's license? After your driver's license has been turned over to the office, pay your fine within the stated period and get your license immediately thereafter.
Can the LTO Confiscate Your License Plate?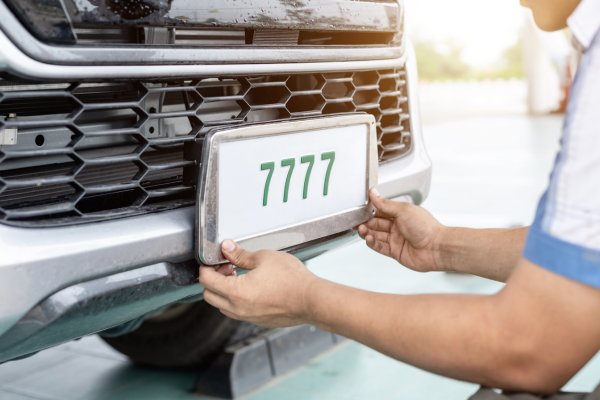 No, law enforcers and deputized agents are not allowed to confiscate license plates of vehicles apprehended for traffic violations.[3]
The LTO has stated that 'baklas plaka' is prohibited. For any violation that requires a suspension, revocation of registration, or impounding, the student permit, driver's license, or vehicle registration will be tagged with an LTO alarm until the proper penalty can be implemented.
Read more:
Final Thoughts
To keep everyone safe, every motorist needs to abide by the laws of the road. Whether your violation is caused by oversight or recklessness, you must immediately settle your fines.
The last thing you want is a bad record with the LTO. Don't do anything that can get your license confiscated—or, worse, revoked.
Sources: