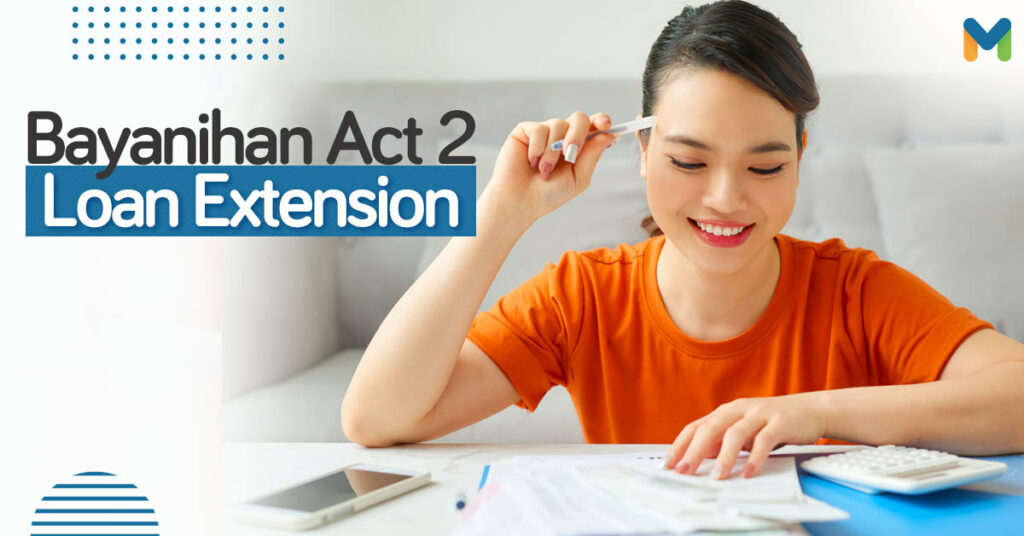 Last year, the unprecedented effects of the pandemic hit everyone financially. Due to lockdowns and restrictions in mobility, a lot of economic activities were either completely halted or temporarily discontinued. This caused people to tighten their belts, which in turn had directly affected their capacity to pay their debts and settle financial obligations, such as loans and credit card bills.
To address the Filipino borrowers' common dilemma, the government had implemented the Bayanihan to Recover as One Act or Bayanihan 2. You might have already heard about it, but what exactly is it? This article will fill you in on the details of the said law and how it affects your loan or credit card payments.
FAQs on Bayanihan Act 2 Loan Extension and Grace Period
1. What is the purpose of Bayanihan Act 2?
Formally known as Republic Act 11494,[1] the Bayanihan to Recover as One Act (Bayanihan Act 2) is created to provide a response that will deal with the effects of the COVID-19 pandemic in the Philippines.
The Act's Section 4 directs all banks, quasi-banks, financing companies, lending companies, real estate developers, insurance companies, pre-need companies, GSIS, SSS, Pag-IBIG, and similar entities to implement a one-time 60-day grace period for the payment of all existing, current, and outstanding loans.
This provision covers the following types of loans: salary, personal, housing, commercial, motor vehicle, amortizations, financial lease payments, premium payments, and credit card payments.
Basically, the law allows you to delay your loan payments under specific conditions, which will be tackled later in this article.
2. How does the loan grace period work?
The Bayanihan Act 2's one-time grace period means that you may choose to delay your payment by 60 days. Obviously, your payment due dates will also move. Let's take a look at this table that shows the adjustment of the due dates following the 60-day moratorium.
| Original Payment Due Date | Adjusted Payment Due Date |
| --- | --- |
| September 23, 2020 | November 23, 2020 |
| October 26, 2020 | December 26, 2020 |
| November 30, 2020 | January 30, 2021 |
| December 31, 2020 | March 1, 2021 |
In case your payments are automatically deducted from your account, you'll need to advise your bank or lender that you want to apply for the grace period. That way, they will be able to suspend your automatic payment arrangement.
Related: 5 Ways to Save Your Small Business from a Pandemic
3. Is Bayanihan Act 2 still in effect?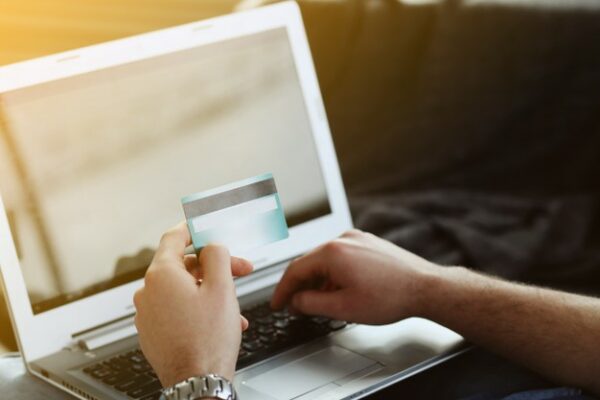 The Bayanihan Act 2 expired last December 2020.[2] However, certain provisions of the said Act have survived, such as the availability of appropriated funds. This took effect under Republic Act 11519.[3]
Unfortunately, other provisions, which include the one-time 60-day grace period on loan and credit card payments, are no longer covered.
4. Is there a Bayanihan Act 2 loan extension?
No. Although some provisions of Bayanihan 2 will continue in 2021, the one-time mandatory grace period for loan and credit card payments under the law has expired.
This means you cannot avail of the grace period anymore if your due date falls from January 1, 2021 onwards. The loan grace period under Bayanihan Act 2 covers only payment due dates from September 15, 2020 to December 31, 2020.
5. Is my loan qualified for the loan grace period?
Despite the termination of the Bayanihan Act 2, there's still a lot of confusion about how the 60-day grace period works. First, let's discuss if your loan is qualified for the Bayanihan 2 loan moratorium.
Under the law, borrowers must satisfy three requirements:
Your loan was approved on or before September 15, 2020.
The payment due date of your loan falls from September 15, 2020 to December 31, 2020.
You did not miss any payments as of September 15, 2020.
6. I have 2 or 3 loans that satisfy the grace period requirements. Are they all eligible?
Yes. But keep in mind that you always have the choice to disregard the grace period for some of your loans and carry on with your scheduled payments.

7. Will my loan incur late fees and other charges within the grace period?
Within the loan grace period, interest on interest,[4] late fees, and penalties are prohibited. So, if you applied your loan for the grace period and you still got penalties, check with your lender again. Depending on your lender or bank, some charges will not be waived, such as the annual membership fee for credit cards.
Related: COVID-19 Government Assistance Filipinos Should Take Note Of
8. Does my loan continue earning interest during the grace period?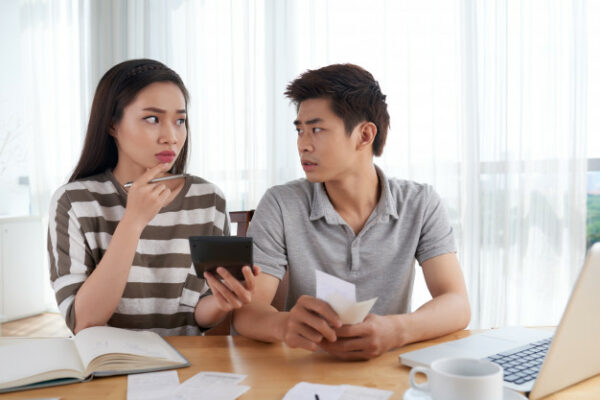 Yes. Under the Bayanihan Act 2, if your loan uses the prescribed 60-day grace period, it would still earn interest within that period. The amount, however, will depend on the contract that you have signed with your lender. If you have noticed some inconsistencies in your records at this point, don't hesitate to reach out to your lender.
9. What happens to my loan/credit card payments after the grace period?
Your repayments will resume. You'll have to pay for your loan amortization or credit card bill by the due date immediately following the end of the 60-day loan grace period.
10. Does using the loan grace period affect my credit score?
Generally, grace periods don't affect a borrower's creditworthiness. After all, Bayanihan 2t is implemented nationwide, and all banks and lenders should follow it. But if you want to be sure, you may ask your lender if delaying your payments using the grace period will affect your credit rating.
Read more: What is a Credit Score and Why Should I Improve It?
11. I have a complaint about my lender's grace period implementation. What should I do?
During the implementation of the Bayanihan Act 2, banks and lending companies have set up their own customer service teams specifically dedicated to answering client questions and dealing with their concerns. But what will you do if you have complaints regarding how the bank implemented its rules?
You can reach out to the Bangko Sentral ng Pilipinas (BSP). The institution follows a financial consumer protection framework, which promotes inclusive finance. BSP guidelines are established to institutionalize consumer protection as an important part of corporate governance and culture, as well as risk management.[5]
You may choose to file a complaint through the BSP Online Buddy (BOB). Here are the following channels to tap:
BSP Webchat: Just visit www.bsp.gov.ph and click the webchat feature.
Through SMS: Send the details of your complaint or concern to 21582277 (data and fees apply)
BSP'S Official Facebook Page: www.facebook.com/BangkoSentralngPilipinas
In case you have contacted the BSP through the webchat feature, you'll be given a unique Case Reference Number to keep track of your concern.
Alternatively, you can reach the BSP through the following contact details:
Email: consumeraffairs@bsp.gov.ph
Fax: +632-8708-7088
Phone: Direct Line - (02) 5306-2584, (02) 8708-7087; Trunk Line - (02) 8078-7701 loc. 2584
Mail: The Consumer Empowerment Group Center for Learning and Inclusion, 5th Floor Multi-Storey Building, BSP Complex, A. Mabini Street, Malate, 1004 Manila.
Walk-in: Consumer Assitance Desk, Ground Floor, Multi-Storey Building, BSP Complex
12. What should I put in my complaint submitted via email or postal mail?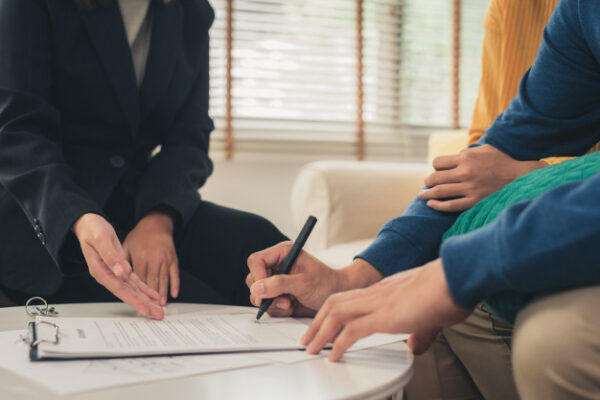 The BSP recommends to include and attach the following items to your complaint:
Typed or legibly written summary of your complaint containing the following:

The details of your concern
The resolution that you're requesting
Your telephone number/s and email address where the BSP can reach you during the day.

Copy of the complaint you filed with the bank or lender (should be BSFIs or Bangko Sentral ng Pilipinas supervised financial institutions). If your bank has a reply, you'll need to include it.
Copies of the documents that support your complaint.
13. How will I know if the BSP has received my complaint?
The BSP has three ways to let you know that your complaint has been received and will be processed soon.
If you have submitted your complaint through BSP Online Buddy (BOB), your complaint will be immediately processed. And as stated before, you'll also receive a unique Case reference Number to keep track of your concern.
If you have submitted your complaint via email, you'll receive an automated reply from the BSP, which acknowledges the receipt of your message.
If you have submitted via snail mail, the BSP will evaluate first your concern. They will then respond to you within 10 banking days from receiving your letter.
The most efficient among the three methods is certainly the use of BOB. But if you have a lengthy complaint and a lot of supporting documents to attach, communicating with the BSP through email is obviously the ideal means.
14. What will the BSP do with my complaint?
The BSP follows a three-step framework when handling complaints: evaluate, respond, and refer. This is how they incorporate it into their channels:
If you have submitted your complaint through BOB, it will immediately assess the complaint, respond ASAP, and if necessary, immediately refer the same to the bank involved. Otherwise, the concern will be automatically transferred to a Consumer Specialist.
If you have submitted your complaint via email or snail mail, a Consumer Specialist will readily assess the concern. If necessary, they will respond to your concern or refer it to the bank involved within 10 banking days.
Remember, the bank or lending institution involved in your complaint will have to address your concern within a given timeline. Furthermore, the bank or lending institution in question will need to directly communicate with you via telephone or in writing. You have to see to it that they have copy-furnished the BSP to explain their actions on your concern.
Final Thoughts
The Bayanihan Act 2's provision on grace period over loan payments is designed to help the Filipinos manage their finances in the midst of the pandemic. However, there are still some confusing areas that need to be addressed, like whether there's a Bayanihan Act 2 loan extension, even if the law has already expired.
Should you still have questions about the Bayanihan Act 2's grace period, talk to your bank or lender. Remember that the effects and benefits of the law largely depend on the type of financial agreement you got into.
Apply for a Personal Loan Today!
Looking for other loans? Check out these options and apply through Moneymax!
Personal Loan Provider
Features
Citibank Personal Loan



Fast approval time in as fast as 24 hours
Loan amount of up to ₱2 million
Flexible payment terms of up to five years

EasyRFC Multi-Purpose Loan



Fast approval time in as fast as 24 hours
High loan amount of up to ₱3 million
Payment term of up to 12 months

SB Finance Personal Loan



Get approved within five banking days
High loan amount of up to ₱2 million
Flexible payment terms of up to 36 months

TALA Personal Loan





Fast approval time in as fast as 24 hours
Quick cash loan up to ₱15,000
24/7 application using an Android phone

Sources: