You can't deny the benefits of having a credit card. It makes you feel empowered because you can easily pay for the things that you need or want. This is especially true these days, as people are into online shopping. Add to that the fact that these tiny plastic cards offer exclusive perks and benefits, from rebates to airline miles.
However, some people don't have a credit card. This may be because they want to avoid certain financial problems down the road, knowing that they have a tendency to overspend. Others, however, find it hard to get qualified. Either way, the absence of credit cards makes online shopping quite a challenge.
Maybe you want to feel the thrill of 11.11 or 12.12 sales. Or maybe, you just want to make your life much more convenient through online shopping. The good news is these are still possible even without that shiny plastic card. Read on to learn how to shop online without credit card. You can also check out credit cards to apply for with Moneymax.
7 Ways to Shop Online Without Credit Card
Debit Card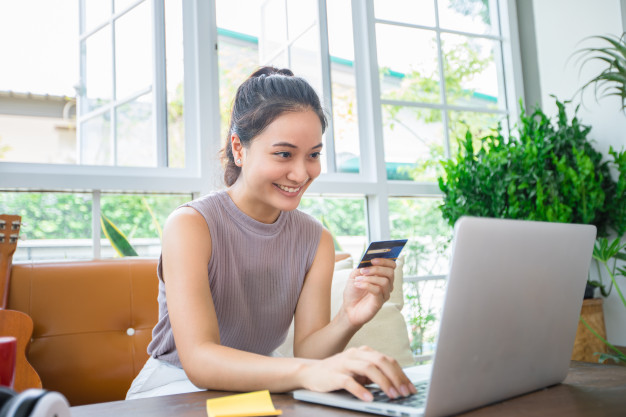 Whether it's your payroll or personal debit card, you can use it for your online shopping escapades. Good thing, many online shopping platforms accept a wide range of debit cards, including Visa and MasterCard. One benefit of using a debit card is that you don't run the risk of having a large amount of debt, as you're only using what is deposited in your account.
Debit cards are also ideal for you if you're the type of person who does not want to bring wads of cash every time you go out. You can use your card for small everyday purchases, from grocery items to your fare on public transportation (Grab, anyone?).
Read more: 11 Best Credit Cards for Different Types of Women in the Philippines
Cash on Delivery
Online shops and malls know that not everyone has credit or debit cards. To extend their reach, they offer Cash on Delivery or COD. This mode of payment comes with a number of benefits. For one, you have the chance to refuse the order after checking it (though, you must check with the online shop's policy first)[1]. It also provides you with more time to get cash while you wait for your purchase to arrive. You can just place an order on the week of your payday and wait for the money. Some people who don't trust online payment platforms will deem this as a more practical way of paying for their orders. Shops that have no online gateway payments offer this as one of their payment methods.
Read more: Getting a Credit Card for Teenager? Read This Guide First
GCash or Maya
Two of the leading electronic wallets in the country also make online purchase without credit card possible. These two e-wallets can also be used for other purposes, such as settling your bills online or accepting payments from your customers in case you're a freelancer or running an online business. You can also use it to buy load and pay for your purchases offline, as some brick-and-mortar shops allow virtual payments. Definitely a convenient way on how to shop online without credit card.
Read more: What is the Best Credit Card for Shopping? 12 Options for Shopaholics
Virtual Credit Card
Not many Filipinos are aware that virtual credit cards exist. Virtual credit cards work like traditional credit cards – except that they're designed exclusively for online use. A virtual credit card may have a different number from a person's physical credit card and a different credit line. Banks such as Banco de Oro (BDO) and Bank of the Philippine Islands (BPI), offer virtual credit cards. Electronic wallets, such as PayMaya, may also allow users to get their own cards.
Prepaid Cards
Prepaid cards are similar to debit cards. There are some overlaps between the two, as both of them can be used for everyday expenses. The only difference is that you can only deposit a certain amount into your prepaid card, thus curbing your spending. Regardless, prepaid cards also allow you to shop online. If your card runs out of money, you can easily reload it. Some examples of prepaid cards are Amore Visa Prepaid Card from BPI, BDO Cash Card, and GCash Mastercard. Just take note that getting a prepaid card may require you to pay a service fee.
Over-the-Counter Payment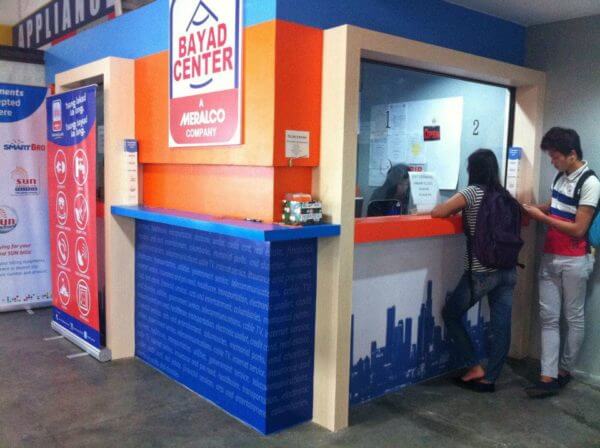 Another go-to method for shoppers that don't have a credit card is over-the-counter payment. Major online shops, such as Shopee, have this option. Flights from air carriers, such as Cebu Pacific and AirAsia, can be paid at SM Malls, EC Pay Center, Bayad Center, and 7-Eleven. However, it's wise to check the list of accredited payment centers, as it may change without prior notice.
The Online Shop's Electronic Wallet
Online shopping platforms, such as Lazada, Zalora, and Shopee, have their own electronic wallets that customers can load and top up. One benefit of using a shop's built-in e-wallet is that you can instantly get your money back in case of returns and refunds. You may even get exclusive promos and discounts. You can cash in through various channels, such as debit cards and over-the-counter stations, like 7-Eleven and SM Bills & Payment.
Read more: Cash vs. Credit Card: Should You Go Cashless?
On Shopping Safely
Filipinos are big online shoppers and spenders[2]. It is always wise to be wary of the shopping platforms that you are using and their security features. Protect yourself by using familiar and trusted websites or applications. When you're buying online using your debit card or virtual credit card, you should always make sure that the website has encryption installed. You will know this if the site's URL starts with HTTPS – not just HTTP. The lock icon on the left side of the address bar should also appear.
You also have to make sure that the passwords of your online shopping accounts are uncrackable. Avoid using your birthday, your spouse's birthday, or your mom's name as a password; use a random combination of letters, numbers, and special characters[3]. Experts recommend that you change your password every few months. Add another layer of security by activating two-factor authentication (either via email or SMS). If you think that your account has been compromised, change your password immediately.
Perhaps the most important thing that you can do is to keep your shopping account's login credentials and the details of your debit cards or virtual credit cards private.
Final Thoughts
The abovementioned methods are just some of the best ways on how to shop online without credit card – or in case you're trying to curb your credit card usage. While you are at it, you may also want to assess your online shopping habits whether you need a credit card or not. Be honest and try to determine if you're overspending or not. Ask yourself if you're shopping online because you actually need to buy something or you're just doing it to deal with stress and satisfy your impulse. If it's the latter, you may need to start taking control of your spending.

Sources: