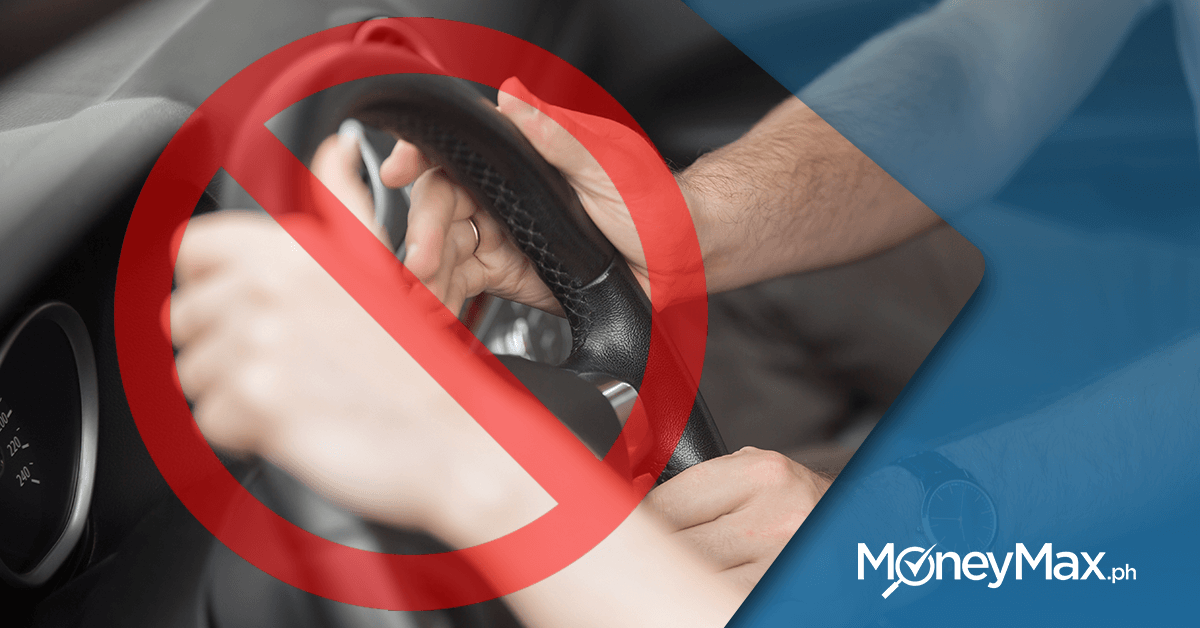 1,380—that's the number of deaths from 19,000 road accidents in the Philippines in the first eight months of 2017, based on a Philippine National Police-Highway Patrol Group (PNP-HPG) report. That means five people are killed on the road every day.
The culprit? Human error[1]. Yes, driving mistakes can cost lives.
If these facts don't alarm you, what else will? You don't want yourself and your family to be part of the statistics. Make road safety a priority. It all starts with self-awareness. Are you a bad driver? Are you mindful of your own driving habits?
Before honking again at a fellow motorist, make sure the person behind your steering wheel isn't guilty of these deadly driving mistakes.
1. Forgetting to Check Your BLOWBAGETS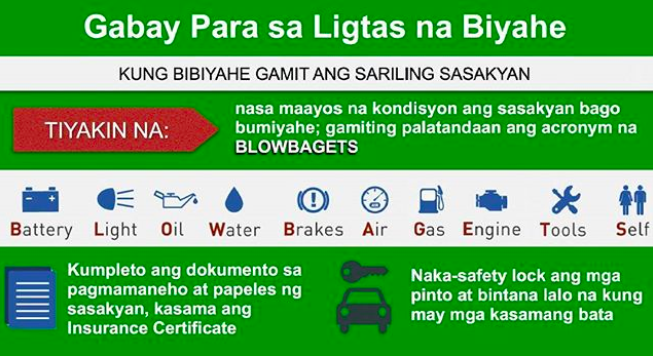 Ensuring road safety starts even before you take your car out of the garage. Ever heard of the motoring term BLOWBAGETS? Coined by the PNP-HPG, it stresses the value of checking your vehicle's condition, specifically the following:
Battery
Light
Oil
Water
Brakes
Air
Gas
Engine
Tools
Self
Failure to spot early signs of damage may cause some parts of your car to suddenly explode. Check your owner's manual for the maintenance schedule of each car component. If you detect a problem, have it fixed at the nearest mechanic.
2. Failing to Buckle Up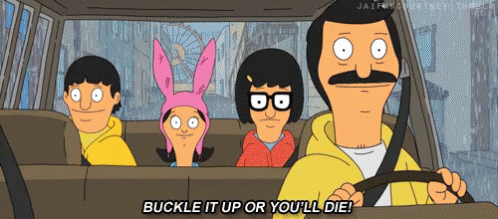 Everyone knows that wearing a seat belt is crucial to road safety. This is one of the basic guidelines for new and old drivers. Yet the Seat Belt Law (RA 8750) is the most violated traffic law in the Philippines[2], according to the Land Transportation Office.
Did you know that rear-seat passengers are required by law to wear a seat belt? The Seat Belt Law also bans children aged 6 and below from occupying the front seat, even if they sit on an adult's lap.
Buckle up before you hit the road—it will save your life during a collision[3]. Remind your passengers, too. It takes just a few seconds, anyway.
3. Drunk Driving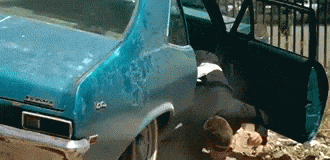 Had one too many after a night of partying? Don't force yourself to drive! You aren't alert enough when you drive, and next thing you know, you're confined in the hospital. That is if you're lucky to come out alive.
When you're drunk, ask a family or friend to drive you home, ride a cab, or use a ride-hailing service.
Read more: The Anti-Drunk and Drugged Driving Act
4. Bad Overtaking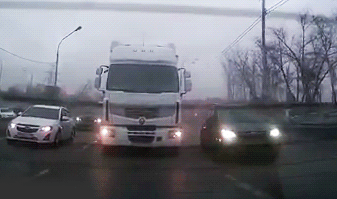 Bad overtaking is one of the top causes of road crashes in the Philippines, according to the PNP-HPG.
Also, data from the Philippine Statistics Authority[4] show that bad overtaking accounted for nearly 8,000 accidents nationwide from 2010 to 2012.
This bad driving practice makes the road highly dangerous not just for the erring driver but also for other motorists. Collisions happen when drivers fail to check their side mirror or rear view mirror before switching lanes or miscalculate the speed and distance of an approaching vehicle.
5. Bad Turning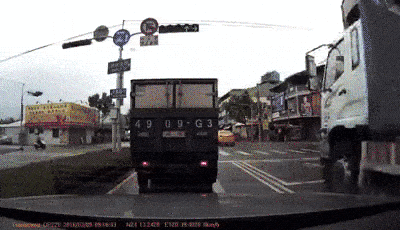 Have you ever made a turn without using your signal lights? Your fellow motorists aren't mind-readers—they may not be able to adjust to your intention quickly enough if you don't warn them beforehand.
Bad turning, like bad overtaking, is one of the lethal driving mistakes Pinoy drivers must avoid. Turn your signal lights on when turning, making a U-turn, changing lanes, and backing up.
6. Texting While Driving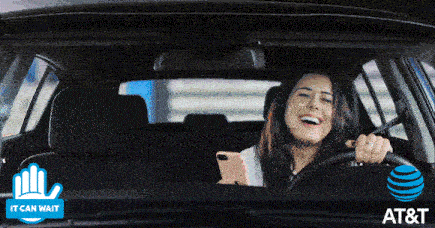 That "urgent" call can wait. Delaying your reply to a text message won't cost your life—texting while driving will.
It's one of the driving mistakes that ruin your focus on the road. Plus, any activity with your phone behind the wheel is illegal under the Anti-Distracted Driving Law.
If you really have to use your phone while on the road, use a Bluetooth or any hands-free device. Or park in a safe area. When you're driving with someone, ask the person to text the message for you.
7. Overspeeding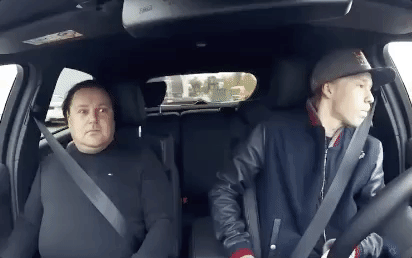 "Sorry, nawalan ng preno (lost my brakes)." It's a lame, overused excuse Pinoy drivers make to cover up one of their common driving mistakes: driving too fast to hit the brakes. Some drivers also resort to overspeeding just to beat the red light.
Responsible drivers don't treat the highway as if it's a racetrack. Avoid risking your life and that of your passengers—drive only within the speed limit.
8. Going Beast Mode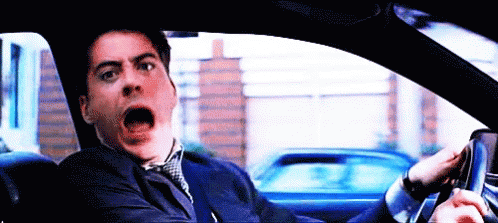 In a country obsessed with social media, it's so easy to become famous, or infamous rather. Just unleash your inner Hulk on the road with a fellow driver—and you'll be the star in your own viral video in a matter of hours. You'll be the talk of the town, too!
Remember the BPO employee who slapped and lashed out at an elderly taxi driver[5]? Nobody died in the road rage incident, but it almost cost the attacker her job and driver's license. Not to mention all the netizens' bashing that she'll probably take to her grave.
Lesson learned: Being hot-tempered will take you nowhere, except for the nearest police station. So stay calm behind the wheel, regardless of who's at fault.
9. Ignoring Car Insurance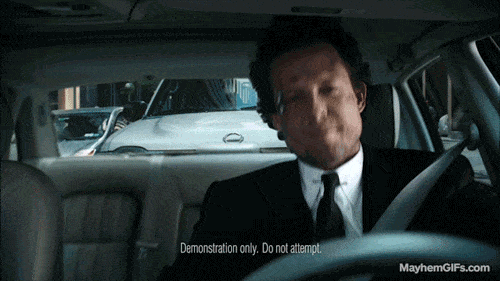 No matter how skilled and defensive you are as a driver, you may get involved in an accident. But you can protect yourself against the financial burden that comes with it through car insurance.
Ignoring the value of car insurance has a serious impact on your finances in the event of a road crash or car theft. You don't want to be caught unprepared when your vehicle has to be repaired or replaced, or when you have to pay the hospital bills when you or your passenger is injured.
Final Thoughts
Any deadly driving mistakes you think should be added to this list? Let us know your thoughts!

Sources: