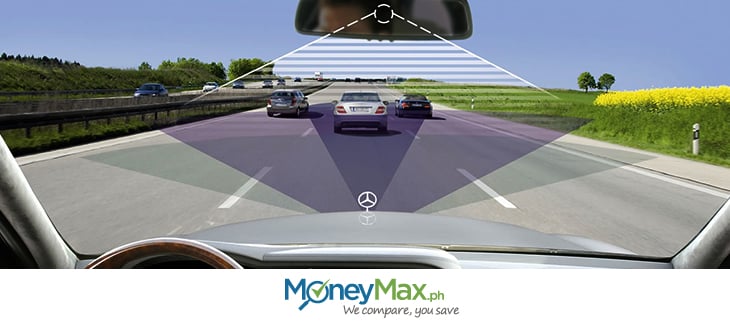 Dashboard Cameras, or DashCams, are a pretty interesting piece of tech. For a lot of people, mounting a GoPro onto their dash while on a trip provides many opportunities for shenanigans. YouTube, in particular, has become a repository for footage caught using a dashboard camera.
The most well-known piece of footage comes from Russia – a comet falling out of the sky. But apart from getting a few hits and maybe going viral, what else could you use a dashboard camera for?
In the Philippines, there are a number of reasons to get a dashboard camera – and here's a look at four of them:
Theft
As of August, incidences of car theft at work have doubled since 2014, with figures pegged at an astounding 10,039 incidences from a previous 5,599. Both numbers aren't particularly desirable, and having a dashboard camera could help identify thieves, if not prevent the theft of a vehicle completely.
Mid-ranged dashboard camera models have HD resolution and GPS tagging, and time-stamp overlays. This can help in locating and retrieving the car, and possibly the capture of the people who took it.
Insurance
It isn't that the use of dashboard cameras is uncommon in the rest of the world, but that they aren't usually used by motorists. The real reason for its popular use in Russia is because of a crackdown on insurance fraud, which in turn is caused by the fact that hit and runs are quite common in many areas.
As it could apply to motorists in the Philippines – a dashboard camera could help your provider determine its investigation should you file an insurance claim.
Accidents
A dashboard camera model can come with a single lens, facing the front, or with two lenses that record footage on a continuous loop. As far as vehicular accidents are concerned, a dashcam can record the incident in its entirety.
It isn't just in case of accidents where your car may be involved, but also accidents where your car isn't directly involved.
Corruption
This is the second reason for the dashcam's prevalence in Russia. As far as the Philippines is concerned, it is a problem that most drivers will contend with. It's easy for kotong-cops to spot being filmed by a cameraphone.
A dashcam could potentially make changes in the way traffic enforcers… enforce traffic. Having a dashboard camera could mean that violations are made clearer if a driver was in the wrong. It'll be easier to prevent the horror stories of corruption that we see online.
Although, yes, a dashboard camera isn't something that can be standard for every vehicle – it's still something that could help make your driving a little bit safer. You can still use it for your YouTube shenanigans, though.
Car Insurance Company
Features
MAPFRE Insular



10 years of casa eligibility
366 accredited repair shops
PHP 5,000,000 maximum total sum insured
Overnight accommodation - Yes, up to PHP 3,000
Towing - Yes, up to PHP 5,000
Vehicle removal crane services - Yes, up to PHP 10,000

Malayan Insurance



3 years of casa eligibility
58 casa repair shops
PHP 7,500,000 maximum total sum insured
Overnight accommodation - Yes, up to PHP 1,000
Towing - Yes, up to PHP 4,000
Vehicle removal crane services - Yes, up to PHP 8,000

New India Assurance



10 years of casa eligibility
30 accredited repair shops
PHP 3,500,000 maximum total sum insured
Overnight accommodation - Yes, up to PHP 1,500
Towing - Yes, up to PHP 4,000
Vehicle removal crane services - Yes, up to PHP 10,000

Prudential Guarantee



10 years of casa eligibility
PHP 3,000,000 maximum total sum insured
Overnight accommodation - Yes, up to PHP 2,000
Towing - Yes, up to PHP 5,500
Vehicle removal crane services - Yes, up to PHP 15,000

SGI Philippines



5 years of casa eligibility
36 accredited repair shops
PHP 5,000,000 maximum total sum insured
Overnight accommodation - Yes, up to PHP 2,000
Towing amount - Yes, up to PHP 5,000
Vehicle removal crane services - PHP 10,000

Stronghold Insurance



10 years of casa eligibility
167 accredited repair shops
PHP 3,000,000 maximum total sum insured

The Mercantile Insurance Corporation



10 years of casa eligibility
77 accredited repair shops
PHP 5,000,000 maximum total sum insured
Overnight accommodation - Yes, up to PHP 2,000
Towing - Yes, up to PHP 5,000
Vehicle removal crane services - Yes, up to PHP 10,000