Working abroad away from one's family is tough as it is for any OFWs. It gets more painful when a family member back home gets sick. There are the times when you wish you had an OFW medical assistance plan for your folks back home.
While stressful situations like this are sudden and unexpected, you can at least do something ahead of time to avoid financial disasters caused by the expensive hospital and medical bills.
Be proactive rather than reactive—prepare for any family medical emergency as early as now. Here are five ways to better formulate an OFW medical assistance plan for your family.
How to Set Up Your OFW Medical Assistance Plan
1. Update Your PhilHealth Membership and Contributions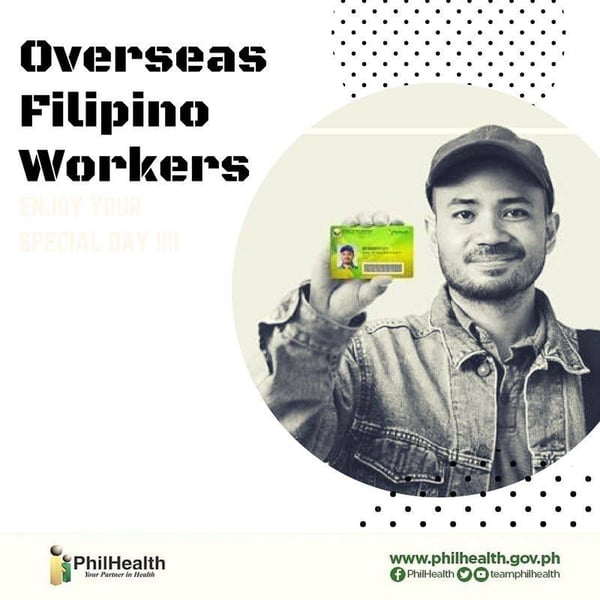 If you're a PhilHealth member who recently started working overseas, start working on your OFW medical assistance plan by updating your Member Data Record (MDR) to reflect your new status. This also ensures that all your qualified dependents will receive the same PhilHealth benefits[1] as you do.
Who are Qualified Dependents of an OFW?
Updating your PhilHealth membership records also enables you to add more dependents for no added cost, such as when you have a newborn in the family. All your qualified dependents can avail of a separate PhilHealth coverage of up to 45 days every year.
Non-PhilHealth member, legal spouse (a common-law partner can't qualify as a dependent.)
Unmarried and unemployed children below 21 years old, whether legitimate or illegitimate
Children aged 21 and above with congenital or acquired disabilities
Non-PhilHealth member parents aged 60 and above
Parents with permanent disabilities
PhilHealth Requirements for Changing Membership to OFW:
OFWs may present any of these documents when updating their membership to voluntary contribution:
Employment Contract
Working visa/re-entry form
Company ID issued by an overseas employer
Cash remittance receipt for money sent from abroad (at least two months before)
Valid ID or certificate issued in the country of employment
How to Update Your Member Data Record
Fill out the PhilHealth Member Registration Form (PMRF). Under Membership Category and Informal Economy, tick Migrant Worker and Land Based or Sea Based.
Submit the accomplished PMRF along with applicable supporting documents to ofp@philhealth.gov.ph.
Wait for PhilHealth's email containing a copy of your updated MDR. If you don't receive it, email your full name and birth date to ofp@philhealth.gov.ph to request a copy.
Do You Regularly Pay Your PhilHealth Contribution?
So that your dependents can avail of PhilHealth coverage, also make sure that your premium contribution is up to date.
PhilHealth requires land-based OFWs to pay an annual contribution of at least PHP 7,488 per year, following the recent contribution price hike. You can pay yours two to five years in advance for a hassle-free benefit claiming for your loved ones.
Sea-based OFWs, on the other hand, must follow the contribution schedule for employees and other members under the Formal Economy. Those earning PHP 40,000 and above monthly pay a PHP 1,100 monthly contribution.
How to Avail of PhilHealth Benefits
When one of your dependents is confined in a PhilHealth-accredited hospital, the PhilHealth benefits are automatically deducted from the hospital bill. These requirements must be submitted within 60 days from the date of discharge:
Accomplished PhilHealth Claim Form 1 with signature of the OFW-member or immediate family member
Photocopy of MDR (If the patient isn't declared as a dependent in the MDR, submit the latest receipt and other supporting documents.)
Read more: How to Make Voluntary Contributions to Pag-IBIG, PhilHealth, and SSS
2. Apply for an OWWA Medical Assistance
You can also add the OWWA Medical Assistance program or MEDplus to your OFW medical assistance plan. The Overseas Workers Welfare Administration (OWWA) provides medical cash relief for active OWWA and PhilHealth member-OFWs who were afflicted with diseases and got hospitalized on-site or while in the Philippines. OWWA will shoulder the medical expenses not exceeding PHP 50,000.
All you have to do is submit the requirements to the nearest OWWA branch.
OWWA Medical Assistance Requirements
Duly accomplished MEDplus application form
Copy of PhilHealth Benefit Payment Notice (BPN)
One (1) copy of passport-size picture
Proof of OWWA membership contribution (OWWA O.R., OFW membership record)
Duly notarized Special Power of Attorney executed by the OFW, if the OFW is abroad and filer-claimant is the next-of-kin (NOK)
PSA- authenticated death certificate of deceased OFW and marriage contract or birth certificate of NOK-claimant, if the OFW is deceased
3. Buy a Life Insurance Plan
A medical emergency in the family can easily wipe out a year's worth of savings in just a few months. Yes, PhilHealth benefits certainly help but they have their limitations. You can't rely only on it to cover all health care fees, especially when your dependent is admitted to a private hospital. Not to mention that it takes up to 60 days for PhilHealth to process claim reimbursements.
This is why you need to get your own life insurance before you leave the country to work abroad. A life insurance plan fits your OFW medical assistance plan perfectly as a financial safety net when someone in the family gets hospitalized due to illness or accident.
OFWs who want to enjoy the benefits of an insurance while growing the money they pay for premiums can opt for a variable unit-linked (VUL) insurance policy. A VUL is essentially a life insurance with an investment component, so it's a financial protection and wealth-building product in one.
4. Get a Prepaid Health Card for Each Family Member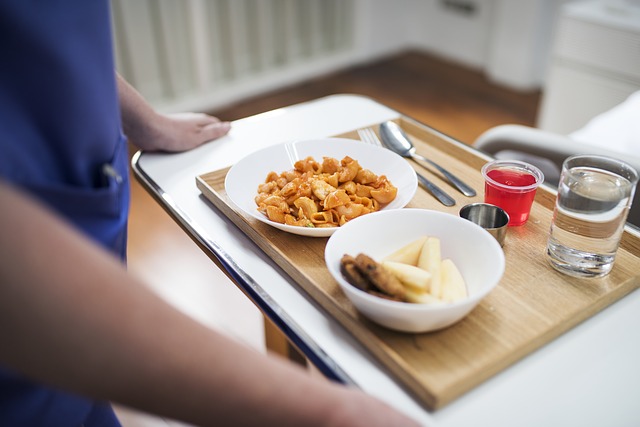 A comprehensive health insurance plan for each member of the family is ideal to protect your loved ones from the financial setbacks of unexpected hospitalization and medical fees. However, if a full-service health insurance seems too expensive for you, consider the more affordable alternative: prepaid health cards.
A single-use health card—priced from PHP 500 to over PHP 10,000—comes very useful during medical emergencies, as it can be easily bought and registered online. It's a great addition to your OFW medical assistance plan because at least you can pay what you can for your family's health coverage.
Another advantage to using a prepaid health card is the flexibility to choose one based on the individual needs of your family. Most health cards in the Philippines can be used for emergency care for critical illnesses or accidents, hospitalization (including medicines and treatments during confinement), or preventive care (including outpatient consultations).
5. Build a Family Emergency Fund
Does your family set aside a portion of your remittances for an emergency fund? If not, it's time to talk to them about the importance of saving for a rainy day. When a family member falls ill, it helps to have a backup fund in case your PhilHealth and other insurance benefits can't fully cover the medical expenses.
Agree on how much your family will set aside regularly for the emergency fund. Keep a separate savings or checking account for this fund so that it's spent only when it's needed. Explain to them the importance of having an OFW medical assistance plan.
Enroll the account in online banking and link it to the other account where your family deposits your remittances. This way, you can automatically transfer funds to your family emergency fund account.
6. Apply for an OFW Personal Loan
In case you and your family are still short of cash to pay for medical bills, you can add a personal loan to your OFW medical assistance plan. These personal loans in the Philippines cater specifically to OFWs.
BDO Kabayan Personal Loan[2]
Loanable amount: PHP 10,000 to PHP 500,000
Loan terms: 6, 12, 18, 24, and 36 months
Interest rate: 17.06% to 17.08% (secured loan) or 39.43% to 41.71% (unsecured loan)
How to apply for a BDO Personal Loan:
Submit an accomplished loan application form to the nearest BDO branch. Only the OFW can apply for the Kabayan Personal Loan. However, those applying for a secured loan with a joint account as the collateral, the appointed beneficiary (BDO co-accountholder) can apply as the principal borrower.
BPI Personal Loan[3]
Loanable amount: Up to PHP 300,000 (for seafarers) / PHP 20,000 to PHP 1 million (for land-based OFWs)
Loan terms: 1 month less employment contract (for seafarers) / 12, 18, 24, 30, and 36 months (for land-based OFWs)
Interest rate: 29.52% to 31.32% (for seafarers) / 25.03% to 25.74% (for land-based OFWs)
How to apply for a BPI Personal Loan:
Fill out the online application form
Take a photo of your supporting documents: two valid government IDs and latest, valid POEA contract or employment contract with boarding date
Email the images to personal_loan@bpi.com.ph.
Wait for BPI's email confirming receipt of your loan application.
SSS Salary Loan
Loanable amount: One or two months' worth of salary
Loan terms: 24 months
Interest rate: 10%
How to apply for an SSS Salary Loan:
OFW-members can conveniently file their SSS loan application online via the My.SSS web facility. OFWs may also apply for a salary loan at the SSS Foreign Representative Office in their country of employment. If there's no SSS office in the location, an OFW can authorize a family member to submit the loan application on his or her behalf at any SSS branch.
SSS Salary Loan applicants need to submit these documents:
Filled out loan application form
OFW-borrower's UMID card, SSS ID, or two valid IDs
Additional requirements for authorized representatives:
Authorized representative's UMID card, SSS ID, or two valid IDs
A letter of authority with signatures of the OFW and authorized representative
Final Thoughts
With ample preparation in place, you can ease the financial impact of any medical emergency in the family. Start making your OFW medical assistance plan as soon as possible. Remember: be proactive rather than reactive to avoid regrets.

Sources: