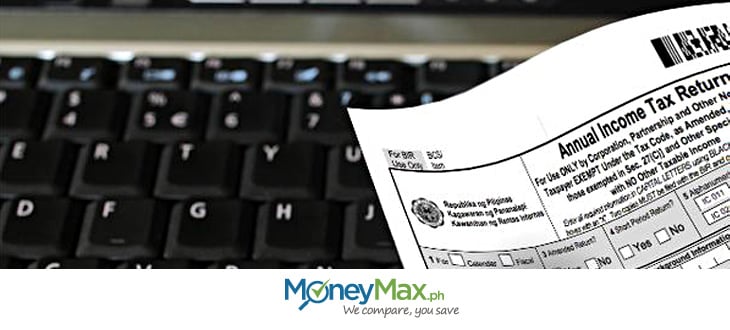 Update: The bill has been rejected, sadly. But this is what could have been - were the bill approved.
Let's face it: you tend to dread seeing your payslip because of the deductions. By the same token, you can feel some disappointment when your bonuses are taxed heavily.
It isn't just you. As a nation, we have a love-hate relationship with our income taxes. It's the highest levy all income earners have, and it makes up the largest share of the government's tax revenue according to a ten-year study by the National Tax Research Council. We also have the highest tax rates in Southeast Asia at 35% annually, including Vietnam and Thailand.
There have been several attempts to pass bills that lower the income tax for the average employee. Unfortunately, the most recent tax reform only applied marginal changes, and only to those earning in the highest income bracket. With most workers getting pushed to higher income brackets, the current tax rates only push individual income taxes higher.
There are a handful of bills in process aiming to lessen the burden of income tax on the regular Filipino. One currently awaiting approval by the House Committee on Ways and Means – House Bill 4829, or the Tax Reform for Inclusive Growth – aims to simplify and lower income tax.
But how does having lower income taxes help you?
Read more: How to Get Your TIN in the Philippines: Requirements, Steps, and Fees to Know
What is House Bill 4829?
House Bill 4829 seeks to exempt people earning up to Php 180,000 from income tax and adjusts the top tax bracket from Php 500,000 to P10 million. It will also impose a flat income tax rate of 25% on the income of self-employed individuals and professionals, along with imposing a 5% minimum income tax rate.
The bill already has the approval from the Department of Finance, and - according to Marikina Rep. Romero Quimbo – the aim is to approve the bill on its third, and final reading in October.
What Changes?
The bill includes compression of the current income tax brackets, as part of a two-step reform. The first step makes changes to the annual taxable income brackets, with the proposed changes below
| | |
| --- | --- |
| Bracket Taxable Income (annual) | Tax Rate (%) |
| Not over P21,613 | 5% |
| Over P21,613 but not over P64,839 | 10% |
| Over P64,839 but not over P151,290 | 15% |
| Over P151,290 but not over P302,581 | 20% |
| Over P302,581 but not over P540,323 | 25% |
| Over P540,323 but not over P1,080,645 | 30% |
| Over P1,080,645 | 32% |
The adjusted tax brackets and tax rates follow current inflation rates, and adjust towards allowing lower bracket income earners to take more money home. Under the new brackets, those with higher taxable incomes annually will pay higher taxes.
The second proposed step simplifies the tax structure for all income earners, which Quimbo expects to be in place in three years after the bill's approval. Under this, income earners can expect the following:
| | |
| --- | --- |
| Bracket Taxable Income (annual) | Tax Rate (%) |
| Not over P180,000 | 0% |
| Over P180,000 but not over P500,000 | 9% |
| Over P500,000 but not over P10 million | 17% |
| Over P10 million | 30% |
Under this new step, people earning up to Php 15,000 a year will have to pay no income tax, unlike now when the lowest tax rate is still a steep 5%. The brackets are also much simpler, meaning it's easier to figure out how much tax you'll actually pay.
These proposals change the current individual top income tax rate of 32%, which has been in place since the late 90s. Quimbo also stated that the new tax rates potentially make it easier for everyone to pay their taxes correctly.
How much more will you be able to take home?
See how the proposed tax changes can put more money in your wallet by way of lower income taxes withheld from your paycheck (note: figures are estimates):
| | | | |
| --- | --- | --- | --- |
| Annual Salary | Current Annual Income Tax Paid | Annual income tax paid under first step | Annual income tax under second step |
| P120,000 (P10,000 a month) | Php 18,500 (Php 8,500 + 20% of excess over P70,000) | Php 18,000 | none |
| P360,000 (P30,000 a month) | Php 50,000 (Php 22,500 + 25% of excess over P140,000) | Php 90,000 | Php 32,400 |
| P840,000 (P70,000 a month) | Php 125,000 (Php 125,500 + 32% of excess over P250,000) | Php 252,000 | Php 142,800 |
As you can see, the changes will allow you to keep more of your salary (even if you may have to pay more in the first step, the final income tax you will have to pay is so much less than it is now). Low- and middle-income earners can keep more of their take-home pay and circulate their extra earnings back into the economy by spending.
In turn, this will further the efforts of the Bureau of Internal Revenue (BIR) to collect on other taxes. The money that will be returned to the income-earning public will essentially stabilize the purchasing power of taxpayers, to the benefit of the individual, and the government.
Read More: BIR Online Payment Guide: Easy Ways to Pay Taxes in the Philippines
Final Thoughts
House Bill 4829 is not the only income tax reduction bill out there. House Bill 5401 from Bayan Muna Reps. Neri Colmenares and Carlos Zarate seeks to exempt low income families earning P396,000 from paying taxes. What's clear is that Philippine income tax needs a serious overhaul.
As the BIR continuously attempts to collect taxes from delinquent payers, the agency foresees taking a hit to the larger portion of its collections. The reduction in taxes will, however, make it easier for other taxable areas – like the value-added tax, for example – to increase in collection owing to the newfound spending power that each individual has. And with more take-home pay, you can concentrate on saving and investing.