For years, every adult has struggled to figure out how to achieve financial goals. Some were lucky to find the right solution; others failed to even move needles with their efforts. Then the pandemic came and made it even harder for everyone to get any financial goals done.
One year in and most of us are still stuck at home with no end in sight. Is it still possible to get things done? Of course it is! It might take a while than usual, but here are some things you can do during lockdown to inch your way closer to your financial goals.
How to Achieve Financial Goals During the Pandemic
Practice Delayed Gratification
It's not enough to say save your money because that's too generic. At this point, saving money is a goal in itself. So how do you end up saving money? One way to do so is to practice delayed gratification[1]. It involves managing expectation and cultivating self-control by delaying satisfaction. Basically, just don't buy the thing when you don't need the thing.
The best part about delayed gratification is that you can use it to improve other aspects of your life. Delaying a huge purchase saves you money; delaying a video game session to focus on work improves your productivity; delaying a custard cake for later (or not eating it at all) works well for your diet. So during lockdown, find the means to delay instant gratification.
Work Smarter than Harder
Don't get me wrong—working hard is great. It can take you places, but it won't be enough to ultimately solve how to achieve financial goals. So instead of ending the "work hard" mantra with "play hard," end it with "work smart." Adding more brain power to everything you do could change the way you look at money and life in general.
For example, if you have a neighbor who already has a sari-sari store, you could work hard to start your own store and hope to outlast your neighbor. But if you work smart, you will realize that the better way to start your business is to offer a product or service that your neighbor can't. If you want to succeed, sometimes it's 10 times better to work smart than hard.
Read more: 5 Money Lessons I Learned During the New Normal
Learn More About Investing
You've read a million articles telling you to start investing, but have you actively made efforts to do so? If you're still figuring out how to achieve financial goals, then you probably haven't. Start investing! You can even start an investment for as low as P50 now. All the excuses you have a year ago are now irrelevant so jump on the bandwagon already. There's plenty of room.
Learning about investments has never been this easy. There are now online communities dedicated for beginner and seasoned investors. On YouTube, Filipino content creators focusing on financial literacy are already doing a great job explaining complicated financial concepts. And to make it easier for you, you can now invest through online trading platforms.
Read more: Filipino Financial Bloggers You Should Follow in 2021
Time to Upskill (or Improve)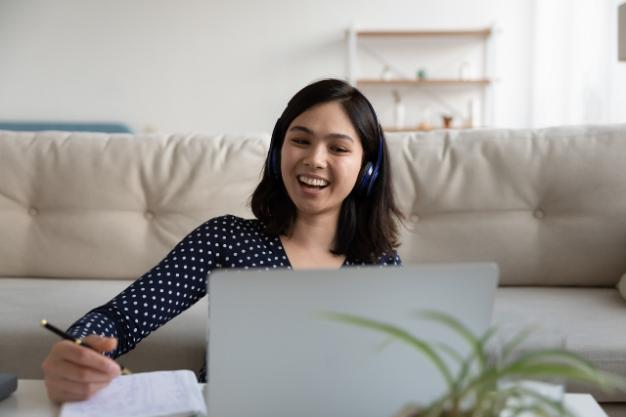 After one year of lockdown, what new skills have you acquired? If you spend most of your time doom scrolling instead of trying to improve yourself, consider this your wake up call. Use all these free time to learn new skills or expand your own. Even if you're currently working from home, you can easily find spare time to take an online course or seminar.
Adding a few arsenals to your skillset can help you open more doors in terms of job opportunities, so start searching online for more knowledge. Social media is your best bet for free seminars since it's easier to set up public talks in the digital age. You can take free courses from TESDA[2] or pay for online learning platforms like Skillshare and Coursera.
Take More Opportunities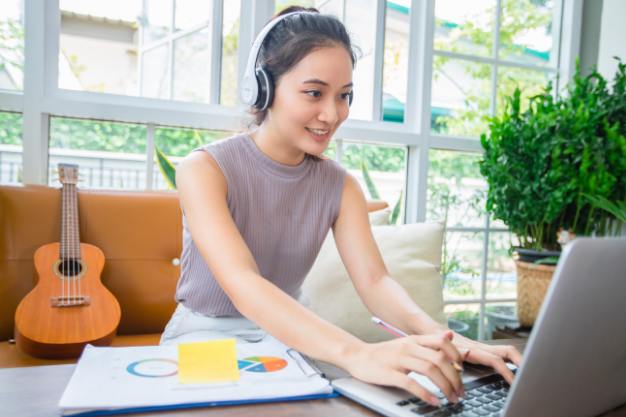 Now that you've gained new skills or expanded your knowledge, you can now take more opportunities than you currently have. If you have a regular job, try adding more to your workload for more pay. You can also apply for a higher position or take more responsibilities from your current job. Try adding some freelance gigs in your spare time as well.
Or if you're unemployed, you can now apply for jobs outside your field of expertise. If you've been putting off starting a business, now's the best time to strategize and prepare everything for when the lockdown finally ends. Don't let the pandemic keep your spirit down. Take more chances and increase your sources of income today.
Go Back to Main Article: 55 Tips on Saving Money: The Ultimate Financial Hacks List
Final Thoughts
Lockdown, shmuckdown. One year in lockdown didn't stop other people from figuring out how to achieve financial goals. Why let it stop you? We've been through typhoons, earthquakes, and other natural disasters. It's time to show your resilience once again in the midst of a pandemic.
This article also appeared in The Manila Times.

Sources: