An Overseas Filipino Worker (OFW) turned entrepreneur, Ronelyn Achacoso suffered cruel treatment from her employers while working as a housekeeper in Brunei. Despite her difficult situation, she managed to rise above it.
When Ronelyn returned to the Philippines, she started her own handicraft business in Davao City. She learned how to run a business by attending trainings by the Overseas Workers Welfare Administration (OWWA). Her enterprise has grown and now supplies products to local department stores.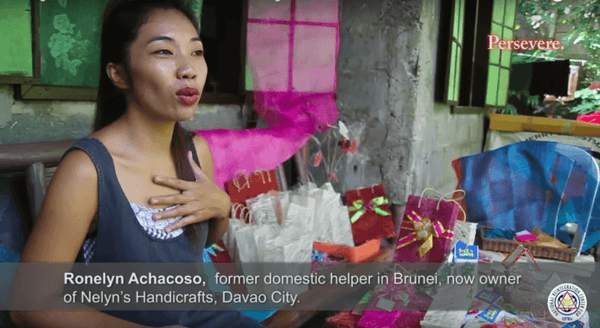 Another inspiring OFW success story is that of Rodolfo Valenzuela, a former hardware salesman in Saudi Arabia. He now owns two hardware stores in Quezon City where he's applying his learnings from his work experience abroad.
In a documentary by the National Reintegration Center for OFWs[1], Rodolfo shares simple advice with fellow OFWs who want to open a business in the Philippines and stay home for good.
"Kung may ipon na kayo, kahit maliit lang na pera, 'wag kayong matakot na umuwi. 'Yung iba sa inyo, natatakot na pagdating dito, walang maisip na magandang negosyo. Ang negosyo rito ay napapag-aralan naman."
(Return home as soon as you've saved enough, even if it's just small. Don't be afraid that you wouldn't come up with a good business idea. Running a business can be learned anyway.)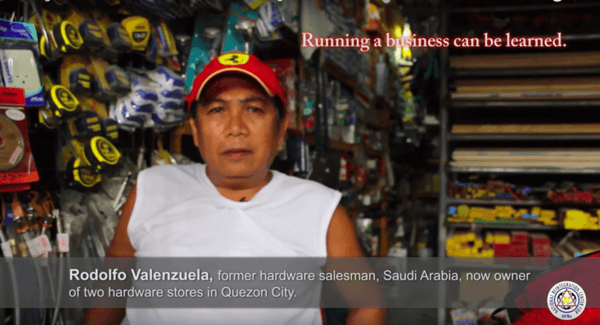 Indeed, learning financial and business management can help OFWs build their life anew when they go home for good. Putting up a successful business doesn't happen overnight—it has to be planned and prepared thoroughly.
Want to settle down in the Philippines to become your own boss? Before setting up a business, learn proper financial and business planning first. Here are some of the free resources available to OFWs today.
OWWA Enhanced Entrepreneurial Development Training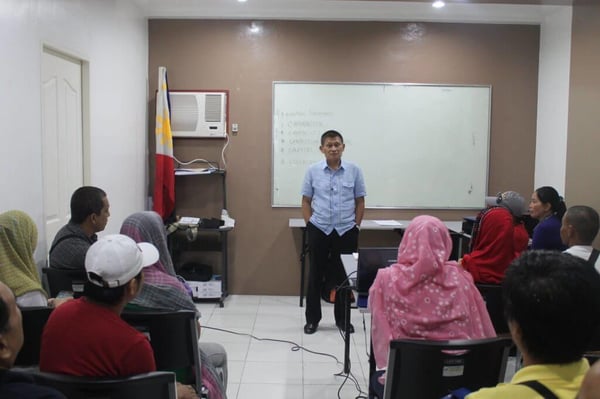 Are you an OWWA member? Maximize your membership—avail of its livelihood and loan programs[2] for OFW members.
When you apply for an OWWA loan or seek financial assistance for starting your own business, you'll be required to attend a free business planning training.
OWWA and the Department of Trade and Industry (DTI) hold the Enhanced Entrepreneurial Development Training (EEDT) every other Tuesday of the month.
Here's what you'll learn from the training:
How to start and sustain a business
Financial and business management
Hands-on experience with the Department of Agriculture or Department of Agrarian Reform (for agricultural businesses)
Management, networking, and technical skills with DTI and TESDA (for non-agricultural businesses)
If you want to know more about the EEDT, you can reach OWWA through the following:
SMS: 0917 898 6992
Trunkline: 8917601-24 local 5516/5517
Email: owwa_opcenter247@yahoo.com
OFW Personal Finance Blogs
Learn how to achieve financial freedom and business success straight from former OFWs themselves and OFW financial literacy advocates. Follow these influential bloggers.
RockToRiches[3]
After working abroad for two years, Burn Gutierrez went home to the Philippines to become an investor and an online entrepreneur. He now shares his knowledge through his blog, which covers business ideas, extra income opportunities, and financial tips for OFWs and their families.
Must-read blog posts:
What's the Best Business for OFWs?[4]
5 Common Mistakes That OFW Entrepreneurs Have Made[5]
Nolanlazaro.com[6]
Nolan Lazaro is an entrepreneur and personal finance blogger who used to work in Saudi Arabia and Singapore. He writes about the common struggles of Pinoys working abroad, OFW-entrepreneur success stories, and business ideas.
Must-read blog posts:
OFW Tips: How to Save Money and be Financially Free[7]
5 Things That Drain an OFW's Wallet[8]
Randelltiongson.com[9]
Randell Tiongson is a veteran personal finance coach in the Philippines who strongly advocates financial literacy for OFWs. On his blog, he shares investment and financial advice. OFWs can send him their questions, and he posts his responses on his blog.
Must-read blog posts:
OFWs and Their Financial Future[10]
OFWs: Make Your Sacrifices Count[11]
OFW Financial Education Groups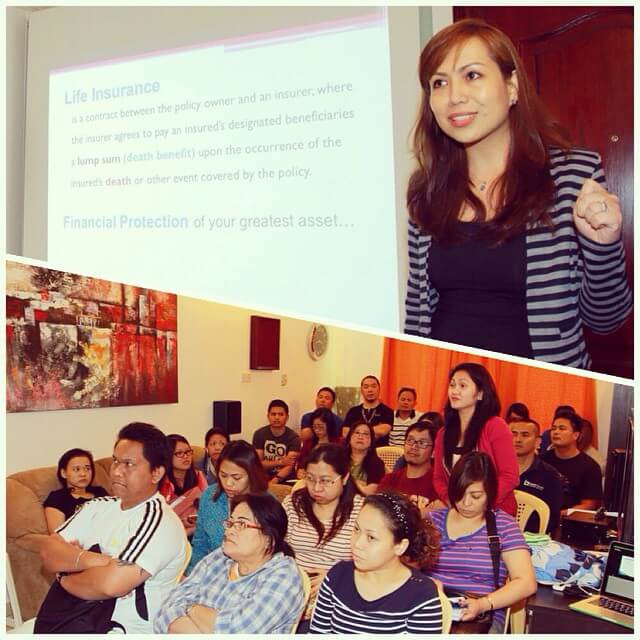 Another way to learn more about financial and business planning is to join online communities for OFWs.
The Global Filipino Investors[12]
The Global Filipino Investors(TGFI) Facebook group features videos and other posts about money matters such as getting life insurance and investing in stocks. It also posts various business and investment seminars in the Philippines that OFWs or their families can attend.
TGFI is formed by Floi Wycoco, a former OFW, whose team holds seminars and webinars for Filipinos here and abroad.
Overseas Filipino Stocks Investors[13]
The Overseas Filipino Stocks Investors (OFSI) is a group of Kuwait-based Filipinos that holds free financial literacy seminars for OFWs in Kuwait. The learning sessions focus on stock investing. OFSI is accredited by the Philippine Embassy in Kuwait.
Final Thoughts
Learning is the first important step for any OFW who plans to return home to achieve financial and business success. Take advantage of the different learning opportunities available to OFWs.

Sources: