These days, you have many options for access to quick cash for your urgent needs. You can apply for a salary loan, borrow from a friend, or even sell personal items you're not using anymore.
But sometimes, you'll need a bigger amount of money. It can be to pay for your hospital bills, for unexpected expenses at home or with your business, or to help a family member with their financial problem.
If you're a car owner, you can borrow a larger amount of money when you apply for a car title loan. One good option is the Sangla OR/CR Loan from Global Dominion Financing Incorporated (GDFI).
Here's what you need to keep in mind if you plan to apply for this car title loan.
What is GDFI Sangla OR/CR Loan?
GDFI Sangla OR/CR Loan is an affordable secured loan designed for Filipino vehicle owners. For those who are not familiar with them, secured loans are loans where you're required to give some type of collateral as a condition for borrowing money.[1] In this case, the collateral will be the Official Receipt and Certificate of Registration (OR/CR) of your car, truck, or any other vehicle that you own.
Before you apply for this GDFI car title loan, note that your vehicle's OR/CR will stay with GDFI until you have fully paid off the loan.
What are the Benefits of GDFI Sangla OR/CR Loan?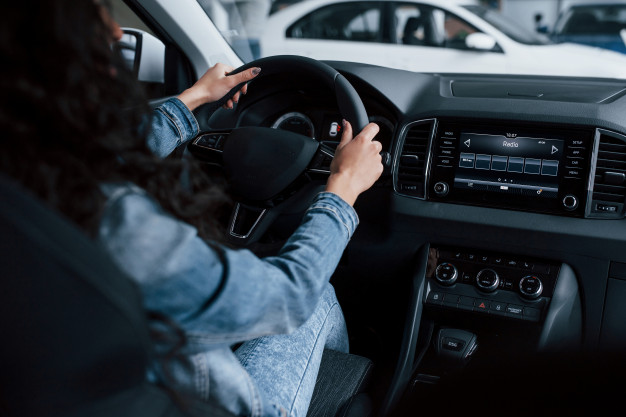 There are many car title loans for cash programs and car pawning loans online. But GDFI's car title loan is a standout because of the following:
1. Quick Approval
GDFI prides itself in its efficient service and fast turnaround times. You can get your Sangla OR/CR Loan application approved within 24 hours if complete requirements are submitted.
Of course, this will still depend on your documents and the volume of applications GDFI is processing at the moment. Nevertheless, such a commitment to providing quick service makes GDFI's clients feel important and well taken care of.
2. Hassle-Free Application Process
Another reason GDFI's Sangla OR/CR Loan is a good option is its easy application process. All you need to do is visit the GDFI website,[2] pick the loan that you need, and click the Apply Now button. After you fill out the application form, just submit your application.
On top of that, GDFI requires only a few documents for the OR/CR sangla application.
3. Accessible GDFI Services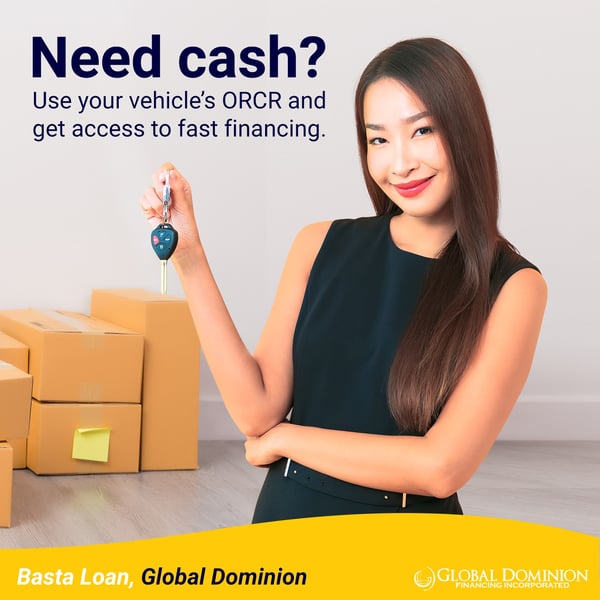 GDFI has more than 100 branches nationwide.[3] This means you can easily visit any branch to inquire about its services or avail of its products, including the GDFI car title loan, when you need to. This advantage is further complemented by the company's top-notch customer service.
4. Affordable GDFI Rates
Paying back a loan can be challenging, especially if the interest rate is quite high. But with GDFI's Sangla OR/CR Loan, it shouldn't be a big concern. This is because the loan comes with a relatively low interest rate of 1.3%, making it one of the most affordable secured loans in the Philippines. You'll be able to pay back your loan sooner than you expect.
5. You Get to Keep Your Car
Unlike other car title loan companies, GDFI doesn't require its successful loan applicants to surrender their car. You only need to give your OR/CR. This is a good thing, especially if you're using your car for both personal and business reasons. Just take note that some conditions may apply, so ask your loan officer about it before signing anything.
6. Customizable Loan Products
GDFI customizes its financial programs to suit the needs of its clients. So if you're applying for this loan, expect a few questions from the loan officers. Your answers will help them determine the right product for your situation and lifestyle.
7. Suitable for People with No Credit History
Banks and other lending institutions may look into your credit history to see if you're trustworthy enough or if you're good at paying back loans. GDFI Sangla OR/CR Loan, however, won't put you through the same process. Because this is a secured loan, your collateral is enough in exchange for the cash.
8. Bigger Loan Amount
Compared to salary loans and other quick cash loans, you may get a bigger loan payout from GDFI Sangla OR/CR Loan. This is because your car is a valuable and expensive asset. Loanable amounts are usually based on your car's present value.
9. Flexible and Convenient Payment Options
Borrowers have a lot of payment methods to choose from. Loan repayments can be made via post-dated checks or directly at any GDFI payment partners nationwide, including the following:
Bayad Center
Cebuana Lhuillier
ECPay
GCash
MLhuillier
Who is Eligible for GDFI Sangla OR/CR Loan?
If you're a Filipino with a documented source of income, you're eligible for this loan. And since this is a car title loan, you need to have a car with a valid OR/CR.
What are the Requirements for GDFI Sangla OR/CR Loan?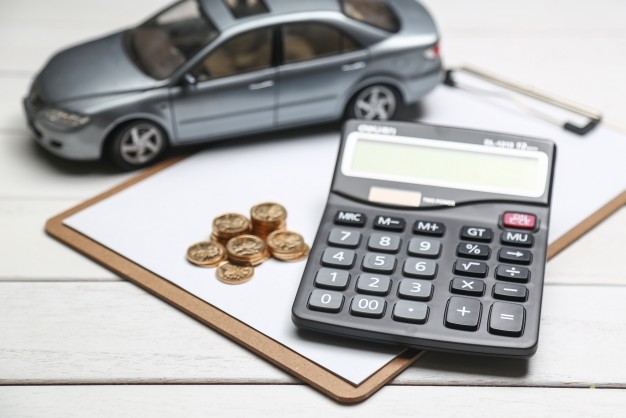 If you meet the basic GDFI car title loan requirements above, you'll need to provide the following documents:
Two valid government-issued IDs
Copy of the latest LTO-issued Official Receipt and Certificate of Registration (OR/CR)
Proof of residence (GDFI may accept a copy of electric and water bills. But in case none of those are in your name, you'll need to present other documents that show your name and address.)
Tax Identification Number (TIN)
Proof of income
Payslip for the last three months for employees
Business permits for business owners
Proof of receipt of remittance for the past three months for remittance holders
How to Get a GDFI Sangla OR/CR Loan
Once you have collated all the documentary car title loan requirements, you can start the application process. Don't stress, as this car title loan's process follows only three simple steps.
1. Fill Out The Application Form
Go to GDFI's website and fill out the application form. You're only required to provide basic information and include a referral code (if applicable), so this process will take just a few minutes.
But in case you encounter a glitch or don't understand some sections, the company's customer service department is on standby. You can contact them via these numbers: (0917) 827-2742 or (0925) 710-9222.

2. Wait for the Call from GDFI
Once you have submitted your application, GDFI's loan specialists will start processing and verifying your documents. Be on standby as they may give you a call sooner than expected.
3. Pick Up the Loan Proceeds
If your Sangla OR/CR Loan application is approved, GDFI will notify you about where you can collect your loan proceeds (usually it's at the GDFI branch closest to you). To make the collection process hassle-free, ask your loan specialist which documents you need to present.
Note: GDFI does its best to complete requests within 24 hours. But there are some occasions where the processing of the applications may take three days or more. Generally, the processing time will depend on how quickly you submit your application and of course, on the accuracy of the details in your documents. We advise that you double-check the details in your application form and required documents to avoid delays.
Some Tips Before Applying for a GDFI Car Title Loan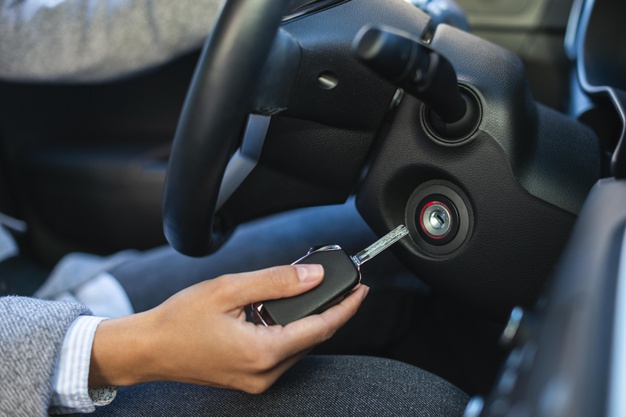 While GDFI Sangla OR/CR Loan's easy application process and minimal requirements may prove enticing, it's still a financial commitment that you'll need to fulfill within the agreed time frame.
GDFI lists down three things prospective applicants should remember before applying for the OR/CR Loan.
1. Know Your Current Financial Standing
How are your finances? Do you have other financial commitments? Are your monthly expenses stressing you out?
Knowing your current financial standing will help you determine whether you can afford the loan or not. Your current financial standing will also determine how much you can borrow from GDFI.
2. Check Your Car
Your car's present condition also plays a factor in how much you'll receive once your car title loan application is approved. GDFI will take into account your car's model, age, components, and other related aspects. Remember: a well-maintained car may receive a favorable assessment, which results in a higher loan amount.
3. See That Your Loan Purpose is Actually Urgent
Yes, applying for a GDFI OR/CR Sangla Loan is easy. But this doesn't mean it should be your first option during financial emergencies. GDFI advises applicants to apply for a car title loan only when the need is truly urgent, such as hospitalization, unexpected school bills, and the like. If your financial need doesn't fall under the life or death category, a personal loan or salary loan should be enough.
See also:
Final Thoughts
There are many loan options when you're looking to have quick cash. If you urgently need a big amount of cash, then applying for a GDFI car title loan online is a logical choice. You can use something you already own to address a financial emergency. Furthermore, you get to keep your car. This is a big deal, especially if you're using it every day for work or business.
Related reading: SB Finance Car4Cash Guide: How to Get a Loan Using Your Car's OR/CR

Sources: