K-pop stars are not born―they are made. They start as trainees who will have to work hard every single day until their debut comes.[1] An idol is considered lucky if they're given such a precious opportunity, so this may mean fighting tooth and nail to get that chance to debut.
The debut is a critical period in an idol's life as it will set the tone for the rest of their career. If their debut is successful, the following years will definitely see a lot of albums, endorsements, concerts, and guestings coming in. And of course, all these will translate to―drum roll, please―money.
Years of hard work have turned K-pop stars not only into global icons but also into multi-millionaires. Curious to know how wealthy your bias is? Check out this list of the richest K-pop stars and find out if your idol is here!
15 Richest K-Pop Stars and Their Net Worth
If you're a fan of these K-pop stars, then you probably have an idea how much they're earning. Still, it's quite shocking to know just how much money they make.
1. Park Jin-young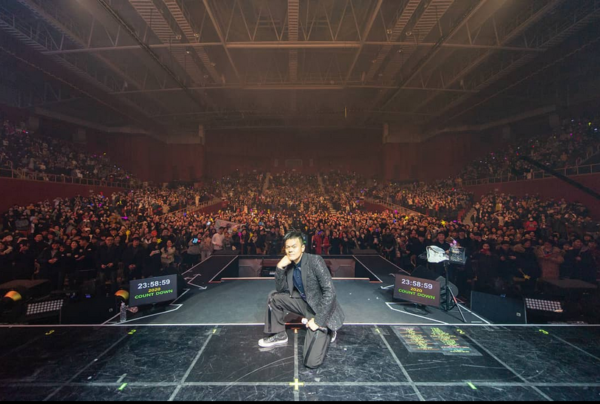 Notable association: JYP Entertainment
Net worth (in USD): 200 million
Park Jin-young may not be actively performing under the spotlight these days, but he's the richest K-pop star on this list. And his knack for discovering the next big thing in the K-pop scene should be credited for that.
Park is the founder and co-CEO of JYP Entertainment, which is named after him. Started in the late '90s, JYP Entertainment has become one of the biggest and most profitable talent agencies in South Korea. Park has managed and turned a lot of K-pop groups and solo artists into household names. These include Rain, Miss A (where Suzy Bae was a member), Got7 (where Jackson Wang is currently a member), 2PM (which includes Ok Taecyon), and of course, Twice!
2. BTS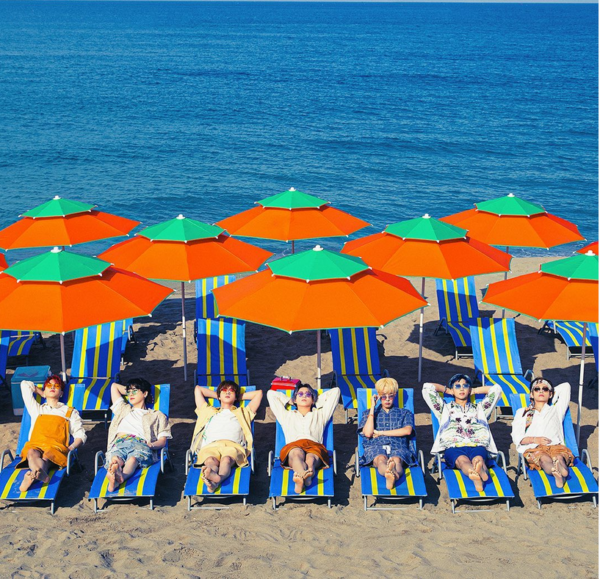 Notable association: Big Hit Music
Net worth (in USD): 150 million
You can't deny that BTS is the biggest and hottest boy band in the world right now. Not to mention that they're among the richest K-pop stars today. They have broken the language barrier, managed to penetrate the US music scene, and then become global icons.
Eight years into their career, the group has set different world records, such as the Most Viewers for a YouTube Premiere, Most Viewed Music Video on YouTube in 24 Hours, and Most Streamed Group on Spotify.[2]
The seven-man group is often cited as one of the main economic drivers in South Korea in recent years, so one can only imagine the power that they hold. They have worked as endorsers for Puma, Samsung, Dior, and Louis Vuitton.
Recently, McDonald's launched the BTS Meal. At a price of PHP 270, you get a 10-piece Chicken McNugget meal with a drink, fries, and Sweet Chili and Cajun dipping sauces. The BTS McDo meal took the Philippines by storm, selling almost 3.5 million pieces of nuggets on the launch day alone.[3]
Aside from their projects as a group, each member pursues high-paying gigs.
BTS Individual Net Worth
As a group, BTS' net worth is around USD 150 million. The richest K-pop stars in this group are J-Hope and Suga with a net worth of USD 25 million each.
If you're wondering about BTS's individual net worth, check this out:
J-Hope net worth - USD 25 million
Min Yoon-gi / Suga net worth - USD 25 million
Jin net worth - USD 20 million
Kim Taehyung / V net worth - USD 20 million
Jungkook net worth - USD 20 million
Jimin net worth - USD 20 million
RM net worth - USD 20 million
3. Kim Jae-joong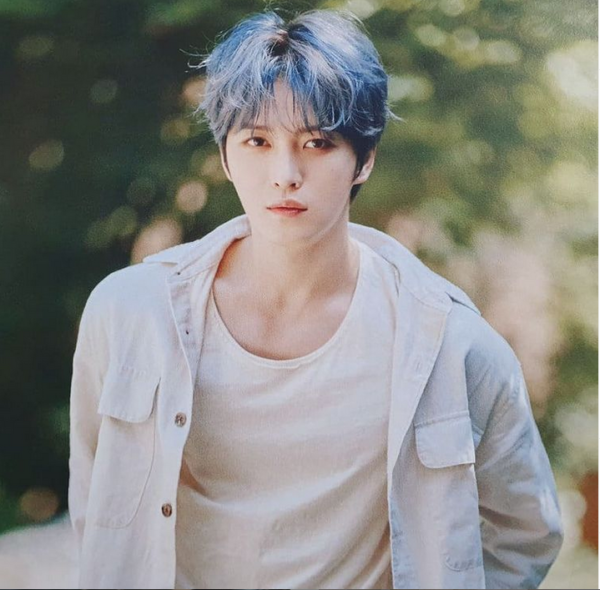 Notable association: JYJ and TVXQ
Net worth (in USD): 80 million
Before TVXQ became a pop duo, it used to have five members, which included Kim Jae-joong. After his stint with TVXQ, Jae-joong went on to found the group JYJ with two other ex-TVXQ members Kim Junsu and Park Yoo-chun. Eventually, he became a solo artist and launched two successful albums in South Korea and three in Japan.
In 2010, Jae-joong ventured into acting and has been appearing in K-dramas since then. His business pursuits have also brought him lots of money. He has cafés and restaurants around Seoul, and he even owns a mall in Tokyo, Japan. According to reports, he also rents out the building's third and fourth floors at USD 40,000.[4]
4. PSY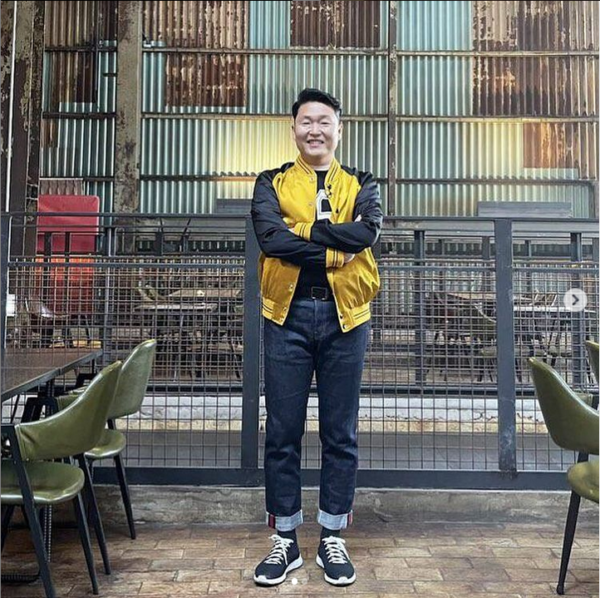 Notable association: His iconic signature hit "Gangnam Style"
Net worth (in USD): 60 million
This unorthodox K-pop star that got the world dancing in 2012 definitely cashed in on his Gangnam Style fame. The song's music video, at one point, became the most viewed in the world. It also became the first YouTube video to reach 1 billion views. And such a feat has translated to more income-generating projects and endorsements.
Eventually, PSY founded his own entertainment company named P Nation. His label has signed artists such as Jessi, Dawn, and Hyuna.
5. G-Dragon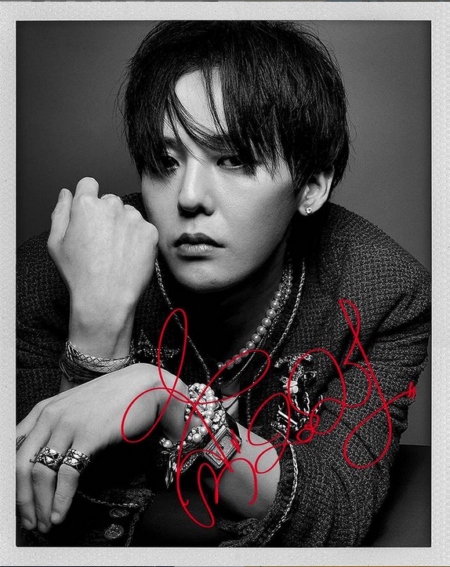 Notable association: Big Bang
Net worth (in USD): 55 million
It seems that Big Bang has been very keen on producing not just famous K-pop stars but also multi-millionaire icons. G-Dragon, or Kwon Ji-yong in real life, is the first Big Bang member to make it on this list. It has been reported that he makes USD 700,000 a year in song royalties alone.[5]
Outside Big Bang, G-Dragon recorded a lot of successful solos and went on a world tour. He's also into arts and design, and he had the opportunity to create a collection of jewelry for the prestigious Chow Tai Fook Enterprises. G-Dragon's net worth has also grown through his endorsement deals with Airbnb, Kappa, and Hyundai.
6. Rain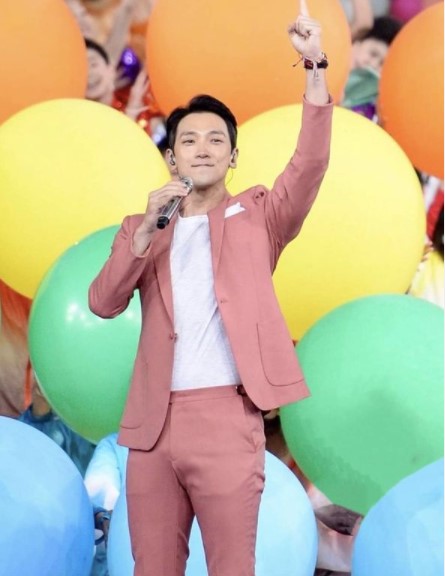 Notable association: JYP Entertainment and RAINCOMPANY
Net worth (in USD): 55 million
Teens in the early 2000s surely crushed so hard on Rain after seeing him in the hit K-drama "Full House." His album "It's Raining," which sold millions of copies in Asia, helped him secure his foothold in the music scene, and he went on to become an international superstar.
Rain is also one of the highest-paid endorsers in South Korea. Under his belt are several endorsement deals with brands like Hyundai, Pepsi, SK Telecom, Pizza Hut, and Lotte.
But his money doesn't only come from his work as a performer. He also founded his own entertainment agency and named it after him: RAINCOMPANY. Becoming a household name has surely made Rain one of the richest K-pop stars.
See also: Lockdown Boredom Busters: How to Have a Good Quaran-Time
7. Blackpink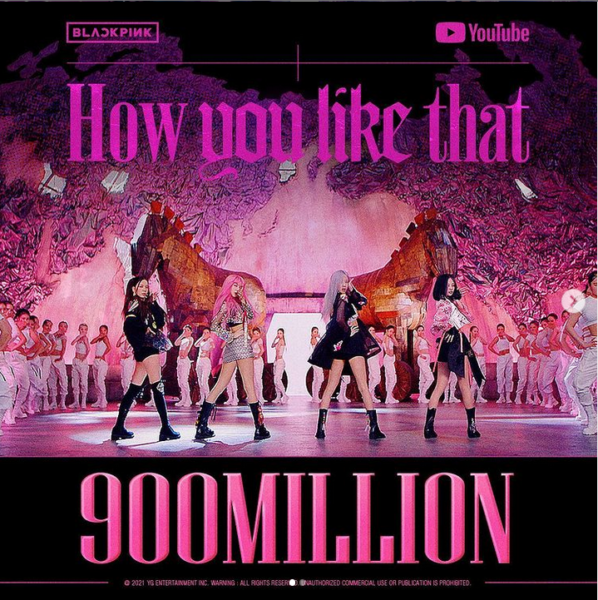 Notable association: YG Entertainment
Net worth (in USD): 51 million
Debuting in 2016, this four-pack girl group has become an icon after dominating the world with their hip-hop masterpieces. Throughout their career, Blackpink has set several personal bests. For one, they're the most followed girl group on Spotify,[5] and their song "How You Like That" is currently the third most viewed video on YouTube in the first 24 hours.
Collectively, Blackpink has a net worth of over USD 50 million, with income from their music and endorsements, such as Kia Motors, Samsung, Shopee, Adidas, Dior, Louis Vuitton, Pepsi, and Globe Telecom.
Blackpink Individual Net Worth
Here's each member's net worth:
Rose - USD 12 million
Jisoo - USD 12 million
Jennie - USD 12 million
Lisa - USD 15 million
8. Choi Siwon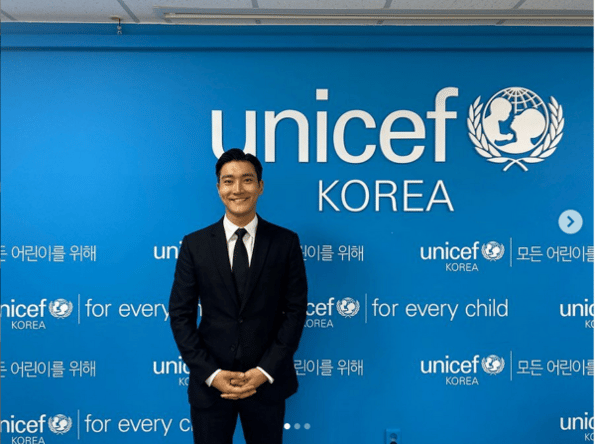 Notable association: Super Junior
Net worth (in USD): 50 million
While Siwon was born to an opulent family (His dad used to be the CEO of a big pharmaceutical company), that didn't stop him from pursuing a different path, which is K-pop.
This Super Junior member's net worth is attributed not only to his music but also to his acting work. He has appeared in a string of successful dramas since 2005. These include "Oh! My Lady", "She was Pretty", "My Fellow Citizens!", and "Revolutionary Love." His endorsement deals include Piaget, H&M, and Acer.
Despite being crazy rich, Siwon makes it a point to give back to society. Since 2010, Siwon has been working as a regional ambassador for UNICEF. Good looks and a good heart―no wonder former Miss Universe Pia Wurtzbach swoons over him.
9. IU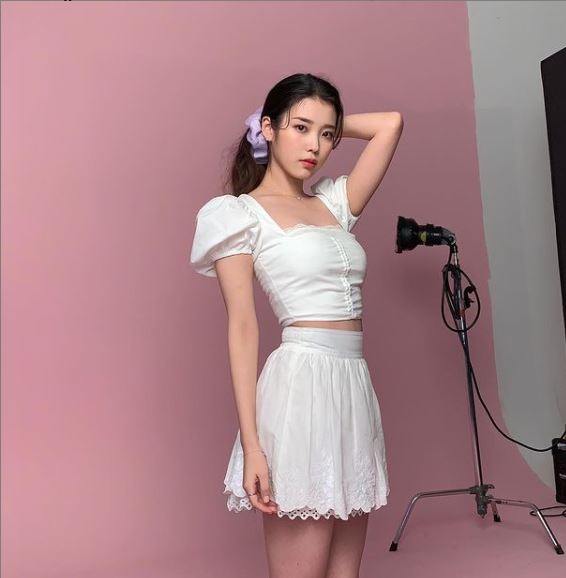 Notable association: Kakao Entertainment
Net worth (in USD): 45 million
The main actress of dark fantasy "Hotel del Luna" recently made news after she purchased a high-end villa unit in Seoul's Cheongdam-dong district for USD 11.7 million―in cash![6] Of course, she has the means to do so. Thanks to the profits of her body of work spanning across music, drama, and ad campaigns. IU, or Lee Ji-eun in real life, has landed several endorsement deals, which include Samsung, Sony, Le Coq Sportif, and Chamisul Soju.
Read more: [Battle of the Brands] Netflix vs. iflix: Which Online Streaming Service is Better?
10. Lee Hyo-ri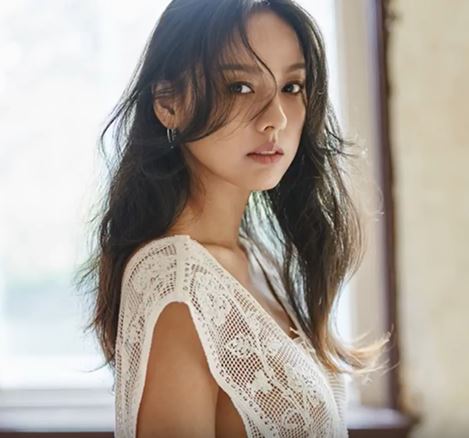 Notable association: Fin.K.L.
Net worth (in USD): 40 million
Lee Hyo-ri had a tough start in life. But after she debuted as the leader of the girl group Fin.K.L in 1998, great things started happening to her. Between 2006 and 2007, she became the highest-paid female singer in South Korea. She also established her net worth by securing gigs as an actress, record producer, and television presenter. Lee has also worked as a brand ambassador for Samsung, Lotte Liquor, and L'Oreal-owned Biotherm.
11. Taeyang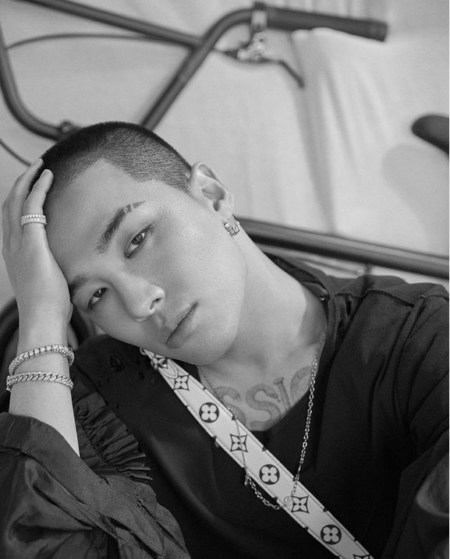 Notable association: Big Bang
Net worth (in USD): 35 million
Big Bang has truly made it big because another group member made it to this list. Taeyang, or Dong Yong-bae in real life, has been touted as Korea's "Prince of R&B," all thanks to his buttery and smooth vocals. This flamboyant and uber-stylish singer-songwriter has secured endorsement deals with high-end brands, such as Lexus, Calvin Klein, and Fendi.
12. T.O.P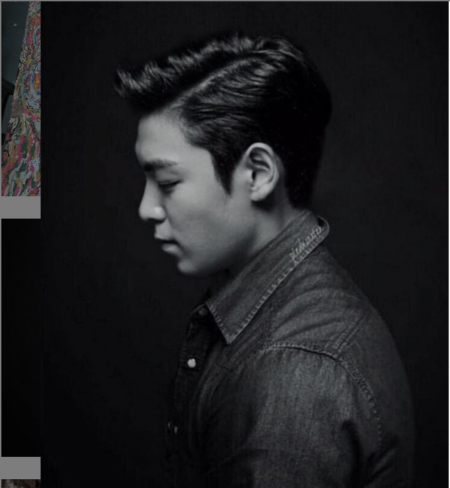 Notable association: Big Bang
Net worth (in USD): 35 million
Another Big Bang member, Seung Hyun or T.O.P, debuted as the main rapper for the group. Because Big Bang is one of the world's best-selling boy bands, it also follows that T.O.P managed to make a fortune out of that fame. He has also worked as an actor, appearing in popular TV series such as "Iris" and "I am Sam." His film debut "71: Into the Fire" earned him the Best New Actor Award at the 31st Blue Dragon Film Awards in 2010 and at the 47th Baeksang Awards in 2011.
Besides his music and K-drama appearances, his other sources of wealth include endorsements and producer work.
13. Sandara Park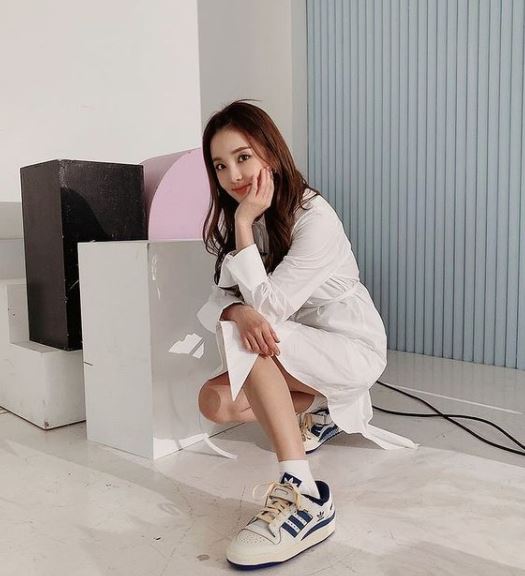 Notable association: 2NE1
Net worth (in USD): 35 million
Even non-K-pop fans in the Philippines know Sandara or Dara. Back in 2004, she charmed the country with her quirkiness, thus earning her the moniker "Ang Pambansang Krung-Krung."
She left the Philippines in 2007 and then surprised everyone when she debuted with 2NE1, which is considered one of the best-selling girl groups in the world. Her lucrative endorsements include Adidas, Fila, Intel, Samsung, Yamaha, and Etude House.
Currently, Sandara runs her own YouTube channel called "DARA TV", which has more than 1.2 million subscribers.
14. Jessica Jung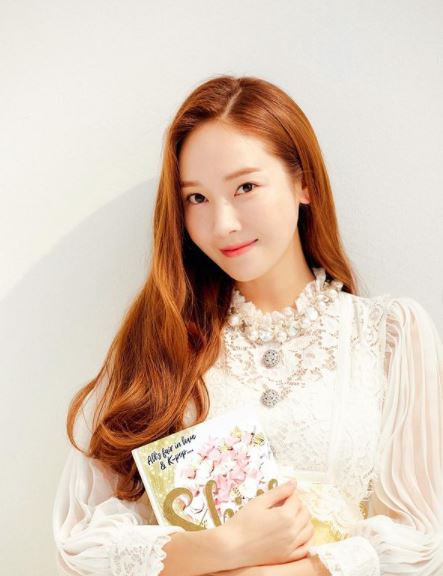 Notable association: Girls' Generation
Net worth (in USD): 30 million
Jessica is among the most popular members of the iconic girl group Girl's Generation and one of the richest K-pop stars on this list. This utterly talented girl isn't only a singer, actress, and songwriter. She's also a businesswoman who has launched several successful ventures. She founded the luxury fashion brand Blanc & Eclare. Just this year, she launched Clareau, a posh restaurant located on the second floor of her clothing shop.
Add to her credentials being an author as she released her first young adult romance novel entitled "Shine" last year. Mind you, her novel debuted at number 5 on the Young Adult Hardcover list of The New York Times Best Sellers list.
15. BoA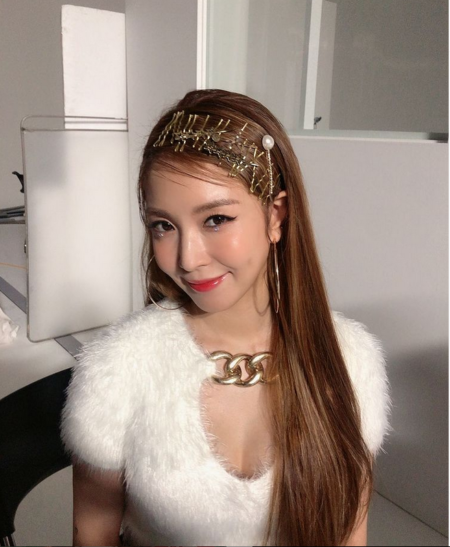 Notable association: SM Entertainment
Net worth (in USD): 25 million
Kwon Bo-ah or BoA might have debuted 21 years ago. But her power, charisma, and popularity have endured. Being one of the most influential entertainers not just in Korea but also in Japan, China, and Taiwan, she is often credited as the Queen of K-Pop. Younger idols would even cite her as their inspiration. She has appeared in different ad campaigns for several brands, most notably Lotte, Nike, Olympus, Skechers, L'Oreal, and L'Occitane.
Final Thoughts
It's safe to say that the words "hardworking" and "tenacious" will always be synonymous with K-pop stars. Such qualities have not only put them under the spotlight―they have also helped them become the richest K-pop stars.
Being enterprising and flexible are other qualities of famous K-pop Stars worthy of everyone's admiration. If you notice, a lot of the icons listed above have stepped outside their comfort zone and explored other income-generating ventures, such as acting, starting a clothing line, founding entertainment agencies, and even authoring a book. They have turned themselves into living brands!
Is your idol not on this list? Don't worry, they may appear here next time!
Related article: Craving Samgyupsal? 12 Affordable Korean BBQ Restaurants in the Philippines

Sources: