Being on home quarantine is the perfect time to start working on personal projects you've been postponing for so long. But if you've already run out of things to do (like making the viral Dalgona coffee), how can you kill time? How do you fight boredom and anxiety amid the uncertain times?
Keep yourself preoccupied with do-it-yourself projects that let you relieve stress, make productive use of your time, and perhaps earn money on the side. Here are eight useful items you can DIY during the COVID-19 lockdown.
1. DIY Face Mask
Wearing a face mask is required when buying essentials at the supermarket or drugstore. But with the limited supply of face masks, it's hard to get your hands on them these days.
The quick solution? Make a do-it-yourself face mask[1]. The Department of Health recommends using a DIY mask for everyone who is not sick. The use of N-95 and surgical masks must be reserved for people who need them more, like healthcare workers and COVID-19 patients.
How to Sew a DIY Face Mask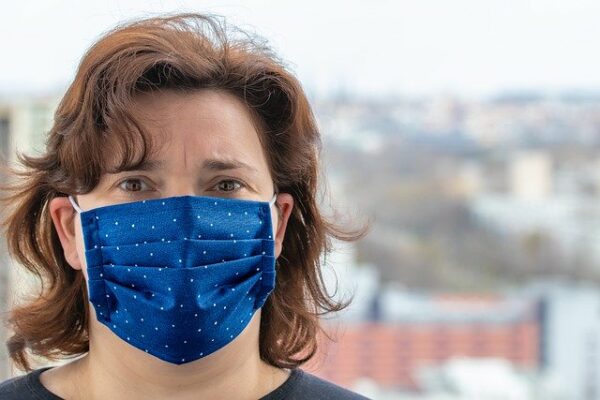 If you have a sewing machine at home, here's how to make your own cloth face covering:
1. Gather the tools and materials for sewing your DIY face mask:
Two 10" x 6" cotton sheets (ideally tightly woven, 100% cotton)
Two 6-inch-long pieces of elastic, string, rubber bands, or hair ties
Scissors
Large needle and thread (or bobby pin)
2. Stack the two cotton sheets.
3. Create the face covering. Fold over the long sides by 0.25 inch and hem. Then fold over the short sides by 0.5 inch and hem.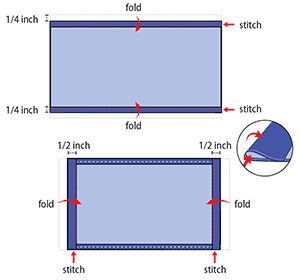 4. Create the ear loops. Using a needle or bobby pin, insert the elastic into the wider hem on each side of the cloth. Tie the ends tightly.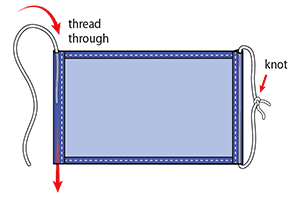 5. Tuck the knots in the hem by pulling on the elastic. Adjust the sides of the DIY face mask so that it fits your face. Finally, stitch the elastic to secure it in place and prevent it from slipping.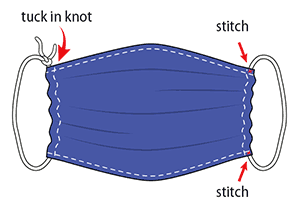 How to Make a No-Sew DIY Face Mask
Got no sewing machine and skills? Not to worry—you can easily create a simple face mask using available materials at home.
Get a bandana or fabric from a scarf, T-shirt, pillowcase, or any square cotton cloth that measures 20" x 20".
Fold the fabric in half.
Fold the top portion down. Then fold the bottom portion up.
Put a pair of rubber bands or hair ties on both sides of the folded fabric. They should be 6 inches apart.
Fold the sides of the fabric to the middle and tuck.
Fit the rubber bands over your ears. Adjust the DIY face mask so that it fits snugly and comfortably.
View this post on Instagram
Actress and COVID-19 survivor Iza Calzado shows how to make a simple DIY face mask.
2. DIY Hand Sanitizer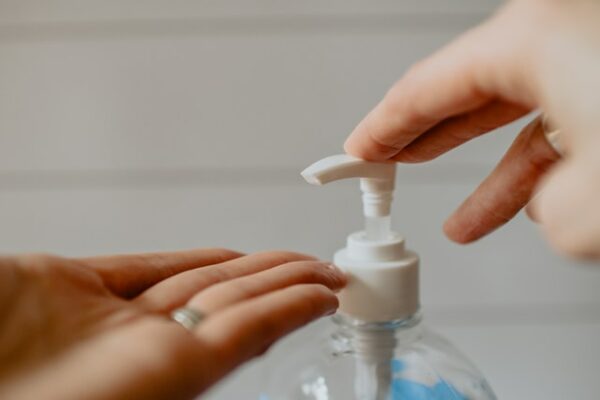 A do it yourself hand sanitizer is effective against the Coronavirus, as long as it contains at least 60% alcohol. It's also more convenient to use than soap and water.
However, if you can't find alcohol, just wash your hands with soap and water instead of trying to make a DIY hand sanitizer.
Here's how to make a do it yourself hand sanitizer at home as based on the World Health Organization's formulation[2].
1. Add all the ingredients in a bowl.
2/3 cup rubbing alcohol (99% isopropyl)
1/3 cup aloe vera gel, glycerin, or hand lotion
Five to 10 drops of essential oil (optional)
2. Stir thoroughly with a spoon.
3. Using a funnel, pour the mixture into an empty spray bottle or pump bottle.
4. Screw the cover tightly. Shake well before every use.
3. DIY Air Fresheners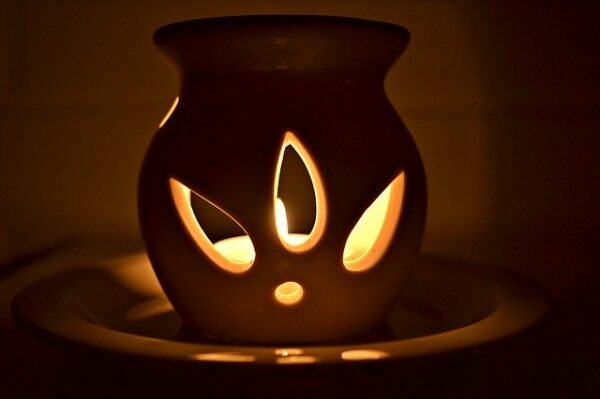 Make your home smell like a spa with your own concoction of air freshening ingredients. You can try these simple yet clever ideas for natural DIY air fresheners.
Coffee Air Freshener
There are two ways to convert coffee into a homemade air freshener.
You can put dry used coffee grounds in a shallow jar and place it anywhere in your home that needs deodorizing, like in your fridge or near the garbage bag.
Or you can fill a cup with coffee beans and place it in the bathroom or kitchen.
Vinegar Deodorizer Spray
Simply mix one part vinegar and four parts water and then pour the mixture into an empty spray bottle. Freshen any room by spraying the vinegar solution into the air.

DIY Air Freshener with Baking Soda
Fill a glass jar halfway with baking soda.
Add a tablespoon of cinnamon, dried orange peel, or any herb and five to 10 drops of essential oil.
Using a fork, mix until the herb and essential oil are distributed evenly in the baking soda.
Cover the jar with a sheet of burlap or any breathable fabric. Then tie with a rubber band or ribbon.
Stovetop Potpourri
Cut any fruits and place them in a pot.
Add herbs and spices of your choice (thyme, rosemary, cinnamon, vanilla, etc.).
Fill with water up to 3/4 of the pot.
Cover and bring to a boil.
Remove the lid, reduce to low heat, and simmer for hours.
Remove from heat and let it cool.
Refrigerate and reuse a few more times.
Aromatherapy Diffuser
Boil a pot of water.
Remove from heat.
Add a few drops of essential oil.
Pour the DIY air freshener into a candle or electric diffuser.
4. DIY Milk Tea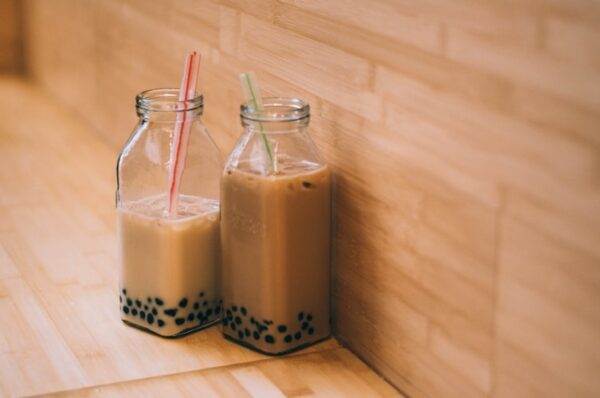 Missing your milk tea fix this quarantine period? Prepare a homemade pearl milk tea with ingredients available in the kitchen.
Here's a basic recipe for do it yourself milk tea:
Add a tablespoon of sugar to 4 cups freshly brewed black tea. Stir to dissolve.
Once the tea is cool, chill it in the refrigerator for about 2 hours.
Cook tapioca pearls according to the package instructions. Drain and place them at the bottom of two glasses.
In a large bowl or cocktail shaker, mix or shake the tea, milk, and ice cubes.
Transfer the mixture into each glass. Serve immediately. Enjoy!
5. DIY Kimchi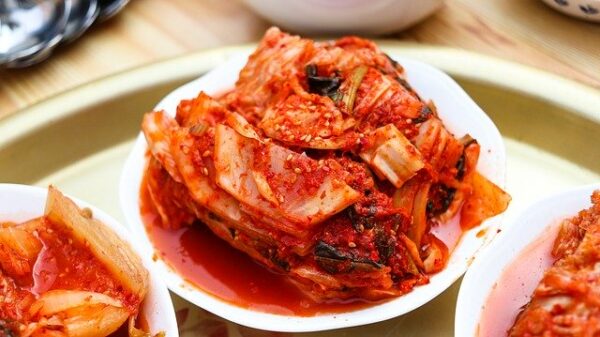 Do your K-drama binge-watch sessions got you craving for kimchi? Good thing, a do it yourself kimchi doesn't have to be as tedious as how ahjummas traditionally do it.
For beginners, here's one of the simplest kimchi recipes[3] to try.
DIY Kimchi Ingredients
Two heads Napa cabbage, chopped
Two pieces radish, chopped
Chopped scallions
Four to six garlic cloves
Peeled ginger (1-2 inches)
1/4 or 1/2 cup red pepper flakes (depends on your preferred spiciness level)
Three to four tablespoons salt
One to two tablespoons fish sauce (optional)
How to Make Kimchi at Home
Mix the vegetables and salt well. Let it soak for up to 2 hours.
Put the garlic, chili flakes, and ginger in a blender or food processor. Blend until it forms a paste.
Transfer the paste into a bowl. Add the vegetables and fish sauce. Wear rubber gloves and mix everything thoroughly.
Place the mixture into glass jars and press it firmly (using any kitchen tool with a blunted end) until the water level begins to rise.
Cover and leave the jars at room temperature for two days. You have to open the lids daily to release the gases from the fermentation process and drain excess water.
Taste the kimchi. If it's pleasantly sour, it's ready to serve. But if not, let it ferment for up to seven days, tasting the kimchi every day until the taste is okay.
Refrigerate the jars. Your DIY kimchi can last for about six months.
6. DIY Shoe Rack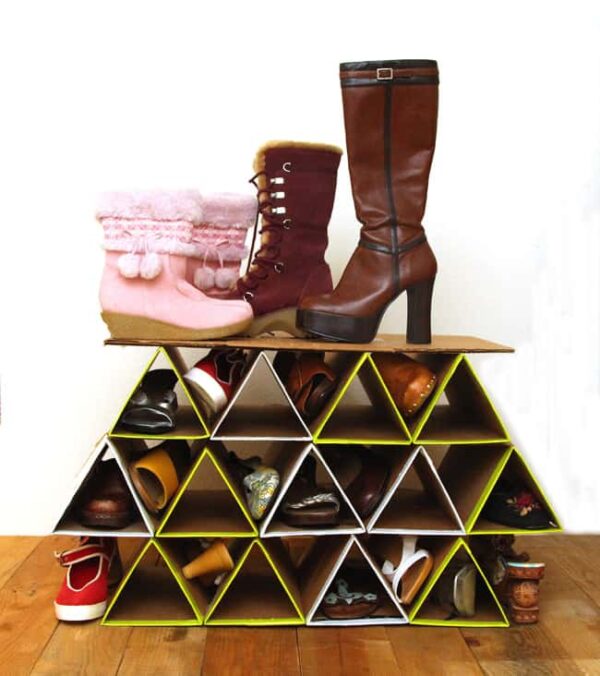 Making a shoe rack out of waste materials at home is both an easy and affordable DIY project.
This do it yourself shoe rack[4] uses cardboards and has a modular geometric design. It's compact enough for dorms, studio-type condo units, and small spaces.
How to Make DIY Shoe Rack
Cut a piece of cardboard. It should be 24-inch long. The width is three times your shoe size. If yours is size 6, the cardboard must be 18-inch wide.
Fold the cardboard into three equal parts. Form a triangular tube and tape the piece together using duct tape.
Create more triangular tubes with your remaining cardboard. You need one per pair of shoes.
Form a row of triangular tubes and tape them onto thick cardboard, making sure they stick together. Make several rows.
Stack the rows up.
Place each pair of shoes one behind the other. Insert each pair into each triangular opening. For stability, place the heaviest shoes at the bottommost row.
7. DIY Lampshade
Feeling crafty? Make a cute DIY lampshade using simple tools and materials at home.[5]
1. Prepare the materials for your do it yourself lampshade:
Paint
Four 18-inch wooden sticks
Thread
One-gallon plastic bottle
57" x 12" thin cardboard
Decorative paper
Four push pins
2. Paint the sticks.
3. Using the thread, tie two sticks together at each end. Do the same thing with the other two sticks.
4. Cut out the neck of the bottle and fit the sticks on it. No need to glue the sticks onto the bottle.
5. Glue both sides of the cardboard to form a cylinder. Cover it with decorative paper and fold the excess paper inward.
6. Using the push pins, attach the wooden frame to the inside of the cardboard cylinder. Make sure the frame is straight.
7. Install the DIY lampshade. Turn off the bulb and remove it. Slide the lampshade on and put the bulb back.
8. DIY Haircut
Badly need a haircut? Hairstylists recommend waiting it out until the lockdown is over. A do it yourself haircut might do you more harm than good, and it's better to leave the job to a trained professional.
But if you can no longer stand your long locks in hot and humid weather, your increasing split ends, or your overgrown bangs, what else can you do?
Be your own hairstylist at home! If you don't want to risk cutting off your ear, ask a family member to cut your hair.
Either way, here are some pointers from stylists to keep in mind, so you won't end up with an awful haircut:
Don't use regular home scissors. Kitchen scissors, for example, are not sharp enough for cutting hair and may damage the ends of your hair. Ideally, use hair-cutting shears or hair clippers, which you can buy from online platforms like Shopee and Lazada. If that's not an option, you may use sharp scissors used for cutting cloth.
Choose a basic hairstyle only. Only experts can execute sophisticated hairstyles. Now that we're in lockdown, the safest choices for your crowning glory are the basic trim and skinny head.
Cut your hair when it's wet. Damp hair is easier to section and cut because it shows the hair's original length. So shampoo and rinse your hair or spray it with water before cutting it. However, if you just need to get rid of split ends, your hair has to be dry, so you can see which parts to chop off.
DIY Haircut for Women
Here's a DIY tutorial for women who want to trim their hair at home:
DIY Haircut for Men
Men can also become their own barber at home. Here's a video tutorial on do it yourself haircut for men.
Final Thoughts
Raise the fun factor of your DIY project during the quarantine by turning it into a family bonding activity. Whether you plan to create a DIY face mask or milk tea, involve your partner or kids—they'll surely love doing something worthwhile in their idle time. Share your output on social media, so you can inspire others as well!

Sources: